More than a third of Jacksonville Sheriff's officers don't live in Duval County
Published on June 15, 2022 at 10:30 pm
Jacksonville's recently resigned sheriff, Mike Williams, isn't the only one who was policing the county while living somewhere else. Data obtained by Jacksonville Today show that about 35% of the officers in the agency — more than 650 Jacksonville police officers — live outside the county they patrol.
During former Sheriff Williams' tenure, he came under fire from community groups, gun violence victims and news reporters for being hard to contact. Some local advocates say the feeling of distance has been the standard with officers below him too — and they question whether physical distance plays a role.
"The families that we work with have always shown a concern about the lack of communication from the sheriff, but as well as folks under him, in regards to their concerns about their family's cases," one of the Jacksonville Community Action Committee's leaders, Michael Sampson, tells Jacksonville Today. "I think if you don't live here, you just don't have as much invested in here."
Unlike for the elected sheriff, there hasn't been an employee residency requirement in place for officers in eight years, even though almost two-thirds of Jacksonville voters think there should be, according to a 2015 poll initiated by City Council.
---
Sign up for the Jacksonville Today newsletter
Your local weekday newsletter for news and ways to get involved in Northeast Florida.
---
A larger picture of police accountability
The rate of Jacksonville officers who live out of county increases at higher ranks in the department. Nearly half of sergeants, over 47%, live outside Duval County. The Northeast Florida ZIP code where the highest number of JSO officers live, 32259, isn't even in Duval County; it's in St. Johns.
Tammy Hodo, who facilitated discussions on community policing for the city of Jacksonville's now defunct Safer Together committee last year, says she's worried that officers who live outside the county are more likely to make policing decisions, like stops and searches, based on stereotypes. Historically, white police officers are more likely to live outside Jacksonville than officers of color, 2010 Census data show.
"You're policing people that maybe you don't necessarily even understand the issues that they're facing, or the communities that you're policing," Hodo says. "That makes me really concerned about bias." 
Hodo says the only reason officer residency wasn't addressed in the Safer Together report was because she didn't realize residency wasn't required at JSO.
"Where I'm from — Milwaukee [Wisconsin] — you have to live in the county to be a police officer. So I did not know, or else I would have definitely brought it up," Hodo says. "I think that they need to be in the county."
Jacksonville isn't an outlier in the rate of officers living out of the county, but it is an outlier in size. According to the most recently available national data, about 60% of police officers in large cities live outside of the cities where they work. Jacksonville's 35% rate is much lower than that, but the city is larger than most major cities — it's about 15 times the size of Miami, for example. It's easier for officers to live in the city when the city itself makes up such a large portion of the metro area.
There is limited national data about whether residency requirements affect public safety. Some studies, mostly performed by police officers, found no correlation between a residency requirement and reduced crime or complaints about officers. Sampson says, in Jacksonville, police residency is not just about crime rates; it's connected to larger questions of accountability and trust in JSO.
"If the leadership has no investment in the city, they aren't living in the city streets, then I think that has a direct impact on the type of policy and decision making," Sampson says.
He says a residency requirement would be one step to improve trust, alongside a ballot initiative for a public safety oversight committee, which his group is advocating for.
The Jacksonville Sheriff's Office did not respond to a request for comment about how it follows a city rule requiring preferential hiring for Jacksonville residents. The Jacksonville Fraternal Order of Police has opposed a residency requirement for years.
"The competition between agencies to recruit the best and the brightest law enforcement officers is at an all time high," president Randy Reaves emailed Jacksonville Today. "Limiting where officers can choose to live would only hurt the agency when it comes to recruiting."
Philadelphia, until recently one of the remaining cities with a residency requirement, decided to waive its rule earlier this year to boost police recruiting. Other cities, including Chicago, Milwaukee and Boston, still require officers to live where they work, despite heavy lobbying against residency requirements by police unions.
Where do sheriff's candidates live?
The question of residency came to a head in recent weeks after The Tributary reported that then-sheriff Williams moved to Nassau County last year. In a draft legal opinion, General Counsel Jason Teal found that Williams' move violated the city's charter and vacated the sheriff's position.
Gov. Ron DeSantis, after appointing Pat Ivey as acting sheriff until Jacksonville's special election, backed Republican candidate T.K. Waters in the race.
Waters' campaign consultant Alex Pantinakis tells Jacksonville Today, "Chief TK Waters is a resident and registered voter in Duval County and will continue to be." Neither Pantinakis nor Waters answered questions about what part of town, or for how long, Waters has lived in Duval.
Three other sheriff's candidates were forthcoming about where they live in response to questions from Jacksonville Today. Democrat Wayne Clark says he's lived in Jacksonville his whole life and is currently on the Northside near the airport.
On the issue of JSO officer residency, Clark says he would advocate for more incentives for patrol officers to live in Jacksonville. He also committed to institute a residency requirement for high-level employees.
"Appointed ranks above that of a lieutenant are at the discretion of the sheriff," Clark says. "If elected, I would put a requirement on my appointed staff that they must reside within Duval County."
Democratic candidate Tony Cummings is also a lifelong Duval resident and says he currently lives on the Southside. In an email, he says he would require officers who live out of county to park their patrol cars within Duval "at a predesignated safe location."
Ken Jefferson, also a Democrat, says he's lived in Duval County his entire life including on the "Northside, Westside, Southside and East Arlington." Sheriff candidates Lakesha Burton, a Democrat, and Mat Nemeth, a Republican, did not respond by the time of publishing.
A decades-long residency debate
While the sheriff's residency is codified in the city's charter, employee residency requirements have jumped back and forth in Jacksonville at least five times over the past half-century. The city instituted an employee residence requirement in July 1979, when most large American cities required their police forces to live in the cities they patrolled, largely to prevent white flight to the suburbs – including their majority-white police forces.
A decade later, Matt Carlucci, who was serving his first stint on City Council, pushed through legislation repealing that requirement. Carlucci, who is currently an at-large councilman, says he filed the 1987 legislation after a city employee called him wanting to move to St. Johns County to care for his aging parents.
"In those days, it seemed odd to me you couldn't live where you wanted to live. This guy was just going to be over in Fruit Cove," Carlucci tells Jacksonville Today. "The only debate I remember was when some of the other council members were saying, 'You should live in the city and pay taxes that contribute toward your salary.' That was the big argument back then."
Former councilwoman and state lawmaker Mia Jones, who's currently CEO of Agape Community Health Center, successfully reversed Carlucci's rule during her time on council in 2006, putting a residency requirement that required employees to live within the five-county region of Duval, Clay, Nassau, St. Johns and Baker counties.
"If you're going to create what the standard is going to be for a community, then it should be good enough for you and your family to live in that community," Jones says.
In 2011, councilman Reggie Brown successfully shrank the residency requirement back to Duval County only (something that Jones had originally proposed before she compromised). And finally, in 2014, a bipartisan group of council members repealed the rule altogether and passed the preferred residence clause:
"Preference in employment and retention shall be given to qualified eligible persons who are residents of Duval County. Employee Services shall develop policies and procedures to implement this residential hiring and retention preference." (Sec. 116.910)
Democratic council members tried to bring back a residency requirement in 2015 and found most voters supported the idea in a city poll — 64.5% of voters wanted a residency requirement for all new city employees, including police officers. Still, their legislation was withdrawn.
About a quarter of JSO employees lived outside of Duval County in 2014, The Florida Times-Union reported at the time. Now, eight years after all residency requirements were lifted, more than 1 in 3 officers commute from out of county. 
Correction: A previous version of this story inaccurately stated Wayne Clark committed to instituting a sergeant residency requirement. The story has been updated to reflect that he actually committed to instituting a residency requirement for appointed staff above that of a lieutenant. A sergeant is a lower level supervisor than a lieutenant.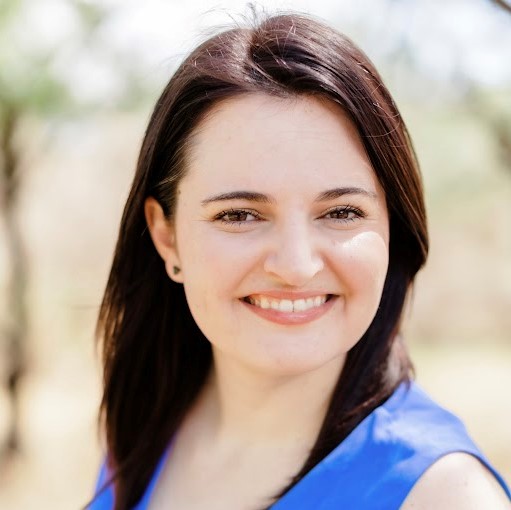 Claire Heddles
Reporter, Jacksonville Today
Claire has been a reporter in Jacksonville since August of 2021. She was previously the local host of "NPR's Morning Edition" at WUOT in Knoxville, Tennessee. Reach Claire with tips, ideas or comments at (904) 250-0926, claire@jaxtoday.org and on Twitter at @ClaireHeddles.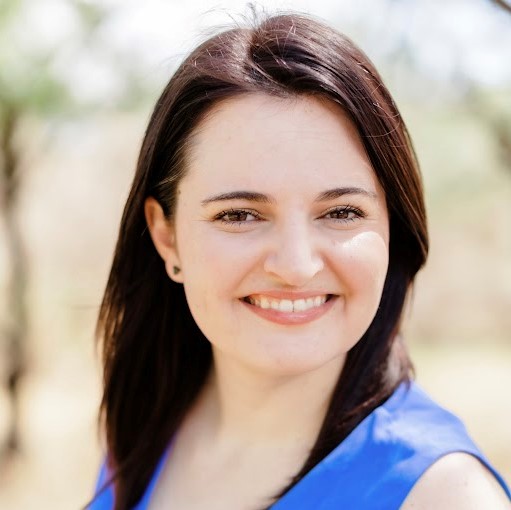 Claire Heddles
Reporter, Jacksonville Today
Claire has been a reporter in Jacksonville since August of 2021. She was previously the local host of "NPR's Morning Edition" at WUOT in Knoxville, Tennessee. Reach Claire with tips, ideas or comments at (904) 250-0926, claire@jaxtoday.org and on Twitter at @ClaireHeddles.
---
Sign up for the Jacksonville Today newsletter
Your local weekday newsletter for news and ways to get involved in Northeast Florida.