Florida Ed Board OKs school book rules, rejects trans student protections and applauds 'anti-woke' state colleges 
Published on January 18, 2023 at 10:53 pm
In lockstep with the priorities of the Republican governor who appointed them, the Florida state Board of Education on Wednesday approved new training for school staff on how to choose books; signed off on the position that federal protections don't extend to transgender students; and heard from the state's college presidents, who promised enthusiastic compliance with Gov. Ron DeSantis' "anti-woke" curriculum mandate.
New library training materials
Florida school librarians and media specialists must now complete annual training on how to choose school books, under the rules the state Board of Education approved Wednesday at their meeting in Fernandina Beach. The new required training complies with a new state law that also makes it easier for the public to contest school books.

The Duval County school district plans to use the new training for the first time to review more than two dozen books that the district purchased but has withheld from shelves. The district already rejected 47 other books from the same collection, Essential Voices, which the distributor describes as "diverse, inclusive" stories.

Under the new rules, only trained, certified media specialists will be allowed to pick books for school libraries, classroom reading lists and elementary classroom libraries.
Donna Paz Kaufman, who owns Story & Song Bookstore Bistro in Fernandina Beach, addressed the board Wednesday with concerns the new rules could lead to censorship and that educators are being excluded from the process.
"Teachers are really good shoppers for books. They spend hours in my store picking books for their children," Kaufman told Jacksonville Today after the board's vote. "I think they will also want to have a voice in this and have the trust."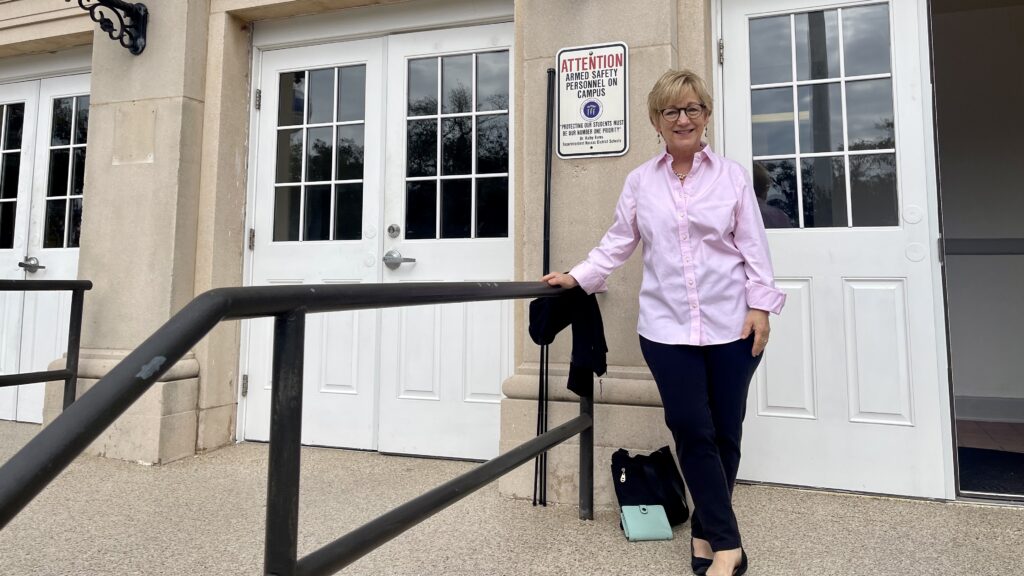 Under the new law, superintendents will have to certify that they've held an annual public hearing on new instructional materials, and that media specialists and librarians completed the online training. The training materials include guidance to "avoid unsolicited theories that may lead to student indoctrination" and to "err on the side of caution."

The training also reminds school staff of long-standing state law against distributing pornography in schools, but says "a book depicting nudity, sexual conduct or sexual excitement" can be allowed as long as it isn't "harmful to minors" — something that parents expressed concern over during Wednesday's meeting.
Kathleen Murray, director for the Duval County chapter of the conservative parent group County Citizens Defending Freedom, asked the board to "please tighten the language because many of these books contain explicit language and how-to manuals on how to conduct homosexual activities on each other."

In the training documents, "harmful to minors" is defined by three tests: that a book "predominantly appeals to a prurient, shameful, or morbid interest," is "patently offensive to prevailing standards in the adult community," and "taken as a whole, is without serious literary, artistic, political, or scientific value for minors." 
See the full school media specialist training here.
Transgender student protections
The Board of Education on Wednesday also unanimously passed a motion "affirming and adopting" Education Commissioner Manny Diaz's position that federal Title IX protections do not apply to transgender students. Title IX bans sex-based discrimination in schools.
The Biden administration proposed a federal rule change to explicitly include sexual orientation and gender identity under Title IX last summer, and Diaz submitted a comment opposing that change. The question of whether the federal law extends to transgender students continues to be litigated, including a federal court ruling last month that said the St. Johns County school district was not required to allow a transgender student to use the bathroom that aligned with his gender identity.
Neptune Beach-based Board of Education member Esther Byrd introduced the motion. Byrd, the wife of Florida Secretary of State Cord Byrd, was appointed to the board by DeSantis last spring, after she had expressed support for the far-right group the Proud Boys and the conspiracy theories of QAnon.
"I believe that the state board should take a clear and firm position on this issue," Byrd said Wednesday about opposing LGBT protections under the federal law. "I believe reading sexual orientation and gender identity into Title IX is not only legally incorrect, but it undermines the intent of Title IX."

JJ Holmes is a high school senior in Seminole County who addressed the board Wednesday. Speaking with Jacksonville Today afterward, he said he finds "this creepy obsession with where trans kids use the restroom" to be "extremely disturbing."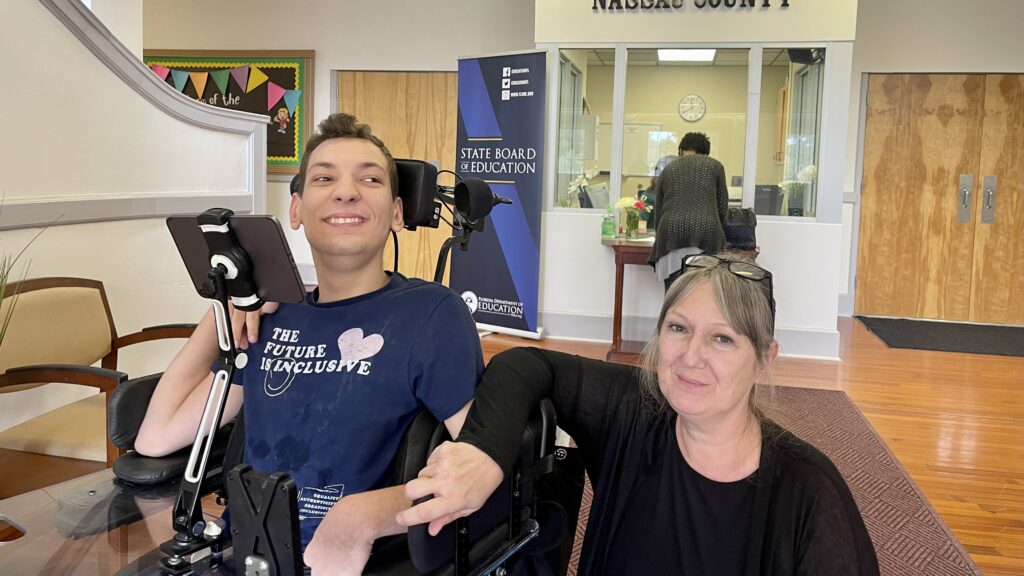 His mother, Alison Holmes, says she fears that what she sees as attacks on LGBTQ+ students could extend to kids with disabilities, like her son, who has cerebral palsy. Before their two-and-a-half hour drive back home after speaking to the board Wednesday, JJ Holmes said, "I encourage folks to speak out. If they aren't attacking you now, they eventually will."
Florida college presidents condemn critical race theory
Also on Wednesday, the State Board of Education heard full-throated support for Gov. DeSantis' disdain for teaching critical race theory from the presidents of the state's 28 community and state colleges.
Speaking to the board on behalf of the presidents, Florida State College at Jacksonville President John Avendano said the colleges "will not fund or support an institutional practice, policy, or academic requirement that compels belief in critical race theory or related concepts such as intersectionality, or the idea that systems of oppression should be the primary lens through which teaching and learning are analyzed and/or improved upon."
The presidents then pledged to remove "any institutional instruction, training, and policies" that fit that description by Feb. 1. Commissioner Diaz afterward released a statement: "Today's bold statement by the Florida College System presidents shows their commitment to providing students with higher education opportunities that are free from indoctrination and woke ideology."
DeSantis recently required all public state colleges and universities to submit details about diversity, equity and inclusion programs, including faculty sponsors and funding streams, with a promise to reevaluate that spending in the next state budget cycle.
The governor also signed what he called the Stop Woke Act into law last year, limiting how teachers and workplaces can instruct about race and racism, and the state is appealing after a federal judge blocked the law from taking effect.

Claire Heddles
Reporter, Jacksonville Today
Claire has been a reporter in Jacksonville since August of 2021. She was previously the local host of NPR's Morning Edition at WUOT in Knoxville, Tennessee. Reach Claire with tips, ideas or comments at (904) 250-0926, claire@jaxtoday.org and on Twitter at @ClaireHeddles.

Claire Heddles
Reporter, Jacksonville Today
Claire has been a reporter in Jacksonville since August of 2021. She was previously the local host of NPR's Morning Edition at WUOT in Knoxville, Tennessee. Reach Claire with tips, ideas or comments at (904) 250-0926, claire@jaxtoday.org and on Twitter at @ClaireHeddles.
---
Sign up for the Jacksonville Today newsletter
Your local weekday newsletter for news and ways to get involved in Northeast Florida.