Under JEA's SolarMax program, companies can get 100% electricity from solar
Published on December 17, 2021 at 5:39 pm
Florida Blue was the first company to sign onto JEA's new SolarMax program, which lets corporations make solar energy their primary source of power.
SolarMax is for big power users: customers that use a minimum of 7 million kWh of energy every year. Companies sign either a five- or 10-year contract, and they specify how much solar energy they buy, up to 100% of their total usage. Companies can also opt to pay more to support building JEA's solar farms.
Non-SolarMax customers' solar percentage is based on JEA's energy mix, which currently sits at just 1% from renewable sources. That means the utility is heavily reliant on fossil fuels — especially natural gas, which accounted for about 65% of JEA's energy production in 2020. While natural gas produces about half of the carbon dioxide of coal when burned for energy, methane frequently leaks into the atmosphere from gas drilling sites and pipelines. Methane is 84 to 86 times more potent than CO2 at warming the atmosphere over a 20-year period.
JEA's Integrated Resource Plan, in progress, could see the utility place more emphasis on renewable energy. Its new solar farms are scheduled to come online in December of 2022, and the utility is working to make that happen sooner. For now, solar power is provided through purchase agreements with other providers.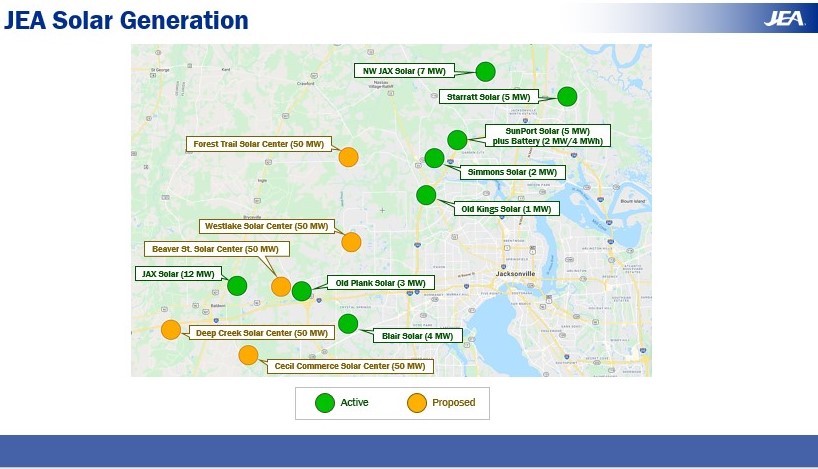 "As a community-owned, not-for-profit utility, JEA strives for environmental excellence and being a responsible steward of our natural resources. Using solar power reduces the level of emissions released into the environment and results in cleaner air and water for everyone," JEA Managing Director and CEO Jay Stowe said in an email to ADAPT.
Florida Blue CEO Pat Geraghty says participating in SolarMax is part of his company's commitment to reducing its carbon footprint.
"This partnership with JEA's SolarMax project is an important piece to helping Florida Blue reach our goals for renewable energy," Geraghty said in a press release. "Our company's mission is to help people and communities achieve better health, and improving our environment is one way we can live our mission."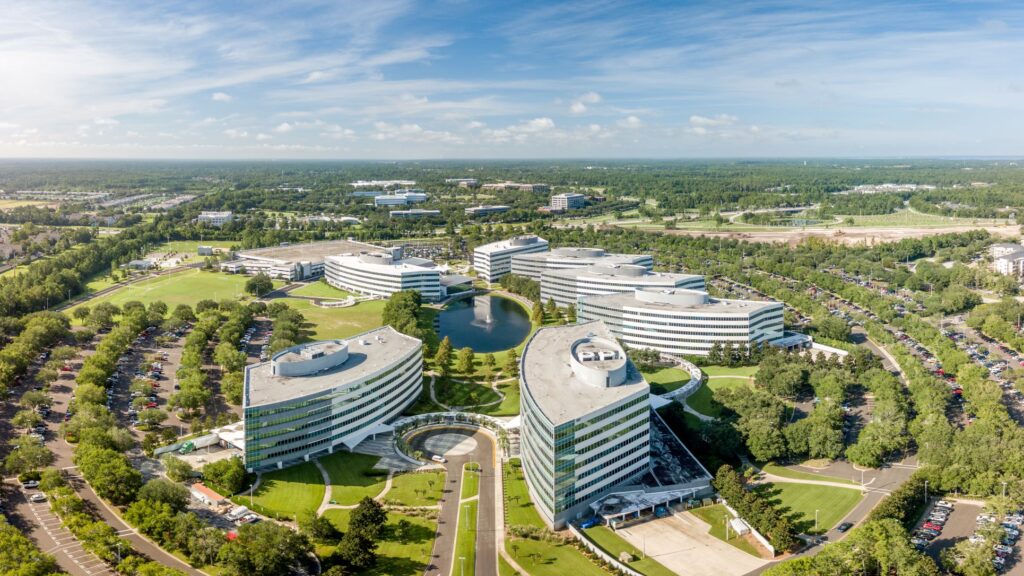 Florida Blue says it has reduced its carbon dioxide emissions — the main greenhouse gas that's driving climate change — by about 22% since 2017 through infrastructure upgrades, like switching to LED lights and installing more efficient HVAC systems. Through SolarMax, all 14 of Florida Blue's Jacksonville buildings will be 100% solar powered, potentially reducing the company's carbon emissions here by an additional 50%.
JEA is pitching SolarMax as an alternative to customers' installing their own rooftop solar panels.
"The customer doesn't have to buy, install and maintain a 20- to 25-year asset, either on their roof or on their property, when they go through JEA's SolarMax," says McAllister. "So it's lower cost, less risk and no upfront capital for the customer."
As for how the cost compares to a normal JEA bill, the public utility says it's hard to say because the cost of both solar power and fossil fuels fluctuates each month.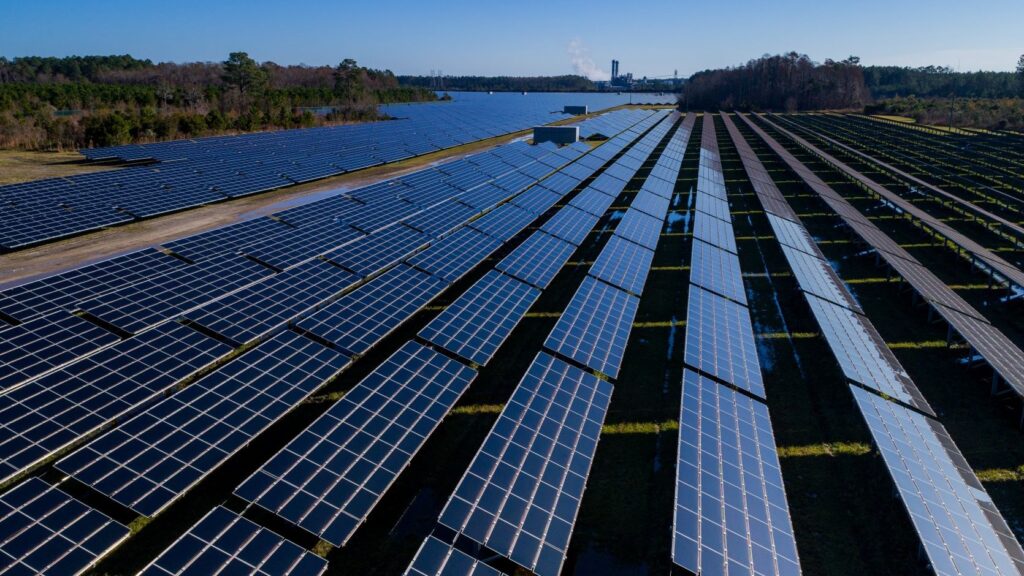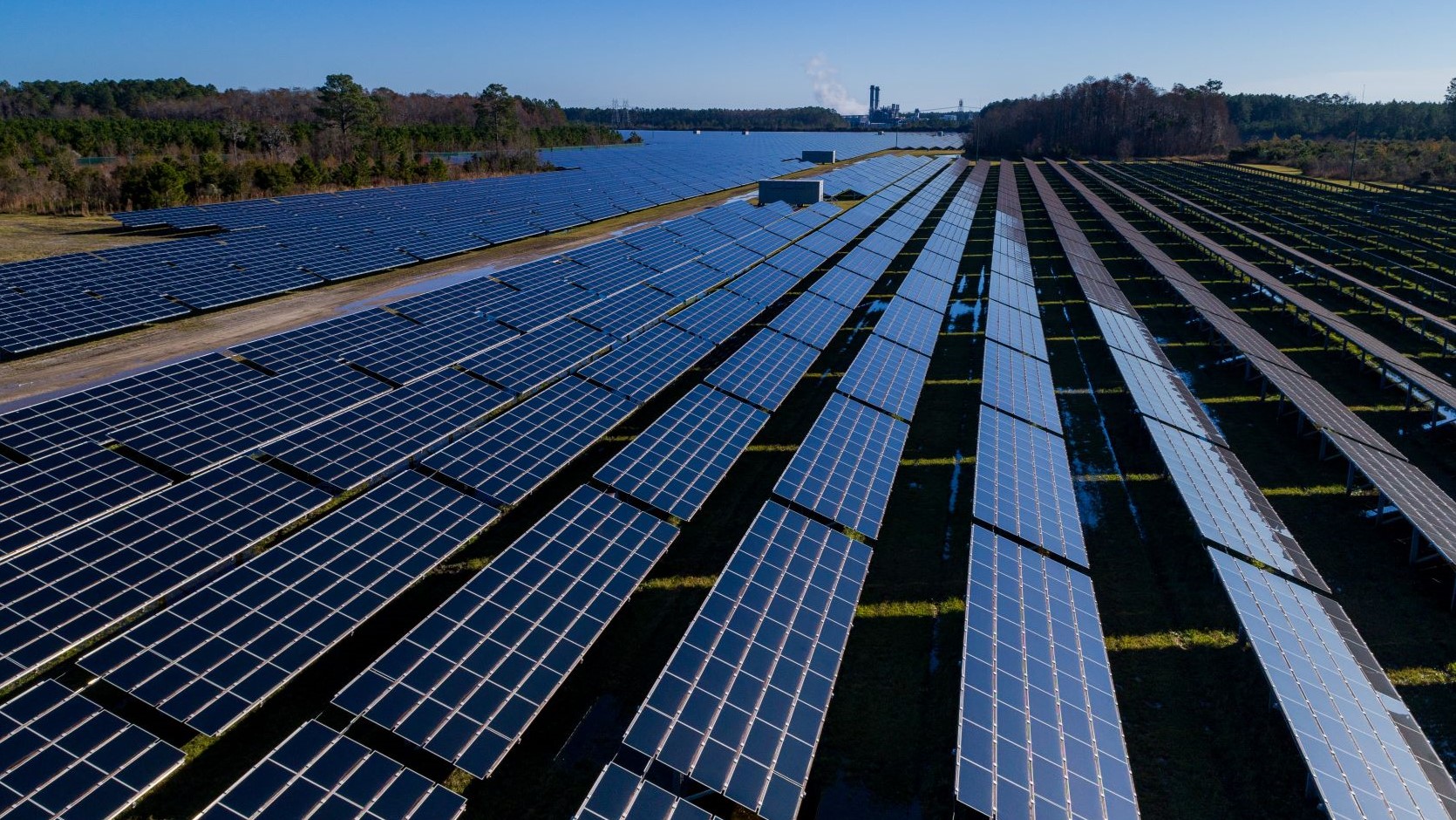 "We really don't expect a reduction right away," said John Trevathan, chief procurement officer and vice president of corporate services at Florida Blue. "But over time, as those assets depreciate for JEA, perhaps we'll see some economic advantages from our new power source."
Since it was announced in November that Florida Blue was the first company to participate in SolarMax, at least three other companies have signed up, according to JEA: Johnson & Johnson, Merill Lynch Pierce Fenner & Smith Inc. and GPT GIG BOA Portfolio."JEA's SolarMax rate offering is an important piece to helping our large customers reach their goals for renewable energy and sustainability goals," McAllister said. "This offering is fundamental to our current solar outreach and will be just one element of JEA's new solar energy strategy that will emerge from our Integrated Resource Plan."
Brendan Rivers
Brendan Rivers is the lead reporter for ADAPT, where he also writes the ADAPT email newsletter, hosts live events, and hosts and produces the ADAPT podcast profiling local people who are working on the issue of climate change.
---
Sign up for the Jacksonville Today newsletter
Your local weekday newsletter for news and ways to get involved in Northeast Florida.