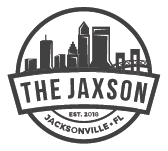 Perspectives
The Jaxson
on Jacksonville Today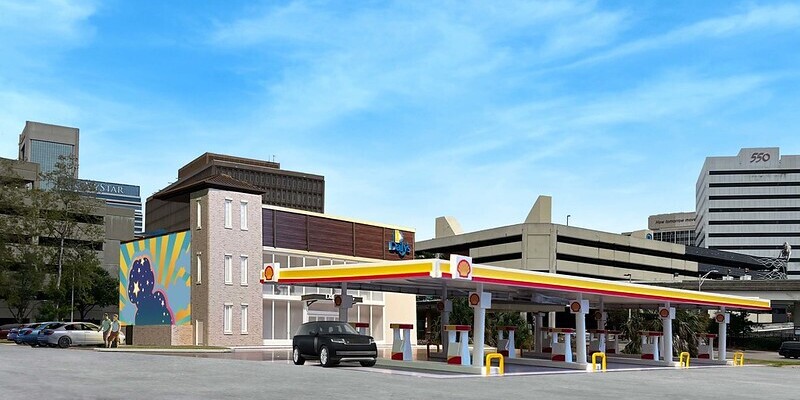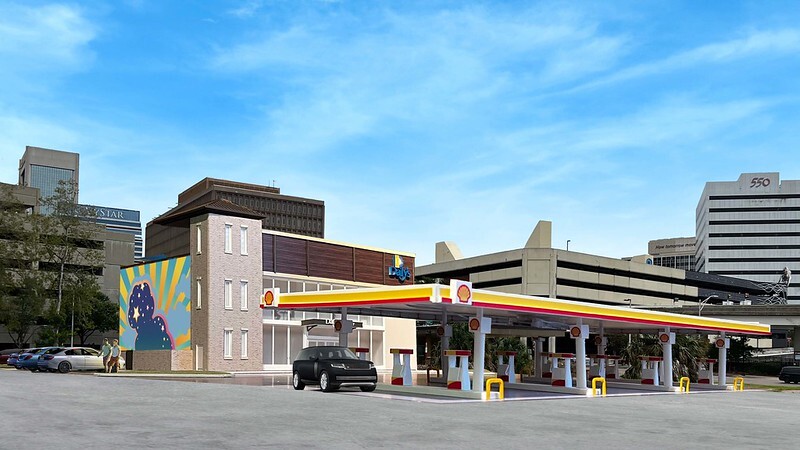 OPINION | How to fit a gas station into LaVilla
Published on January 10, 2023 at 4:27 pm
Jacksonville-based convenience store chain Daily's is planning to open its first gas station in Jacksonville's historic urban core. The current designs are too suburban to be a good fit, but other urban gas station examples show that it can be improved dramatically with some minor changes.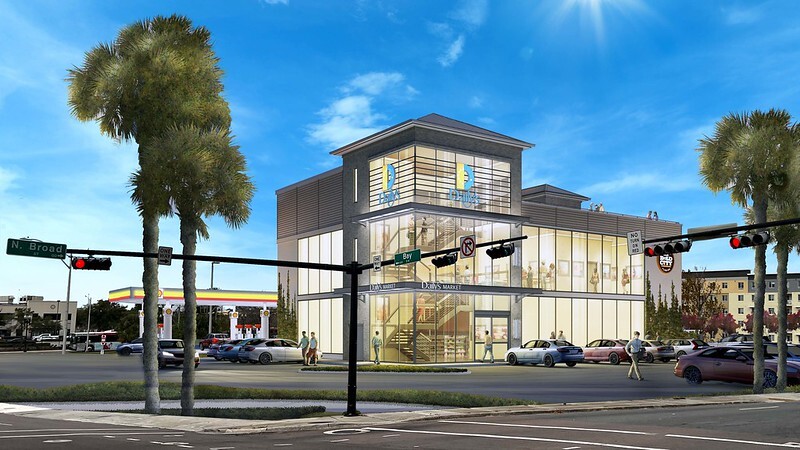 As The Jaxson reported earlier this week, Daily's is planning to build a new gas station on the Broad Street corridor in LaVilla. The current plans are more Gate Parkway than urban core, and fall afoul of the city of Jacksonville's own Downtown Design Guidelines (and common sense planning). As such, the chain would like the Downtown Development Review Board to approve deviations concerning building setbacks, entrances, off-street parking and transparency requirements in the Downtown district regulations of the city's zoning code.
While these deviations go against ongoing revitalization plans in LaVilla, they would allow the company to construct an 8,770-square-foot Daily's convenience store, Dash restaurant/bar and gas station with 16 fueling stations on a block surrounded by Bay, Broad, Forsyth and Jefferson streets.
Considering plans are currently conceptual, now is a great time to share a few examples of gas station site layouts designed to fit within similar-scale neighborhoods. In what should be a model for Daily's in LaVilla, here's a quick look at five real gas stations that were successfully built to properly fit within their surrounding landscape.
1. Piedmont & Dobbs — RaceTrac, 120 Piedmont Ave. N.E., Atlanta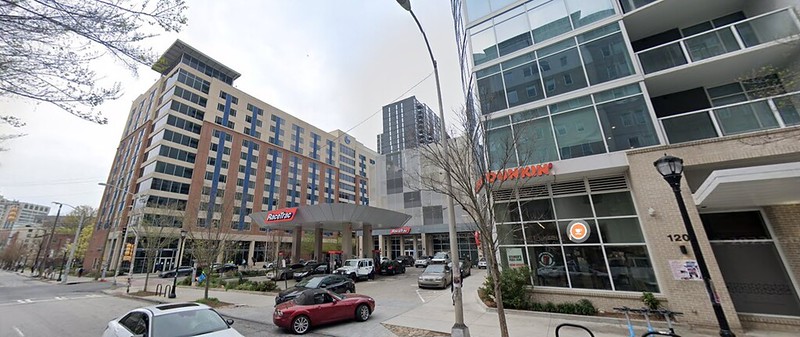 Completed in 2019, this Downtown Atlanta RaceTrac is the first urban designed gas station in Georgia's largest city. Built on the 1-acre site of a former Shell gas station, the new RaceTrac was incorporated into "The Mix," a 26-story student housing project developed by Atlanta-based South City Partners. South City Partners describes themselves as "a fully integrated multi-family development company." This would be good inspiration for Daily's, as ongoing plans are to restore Broad Street as a dense, pedestrian-oriented commercial strip.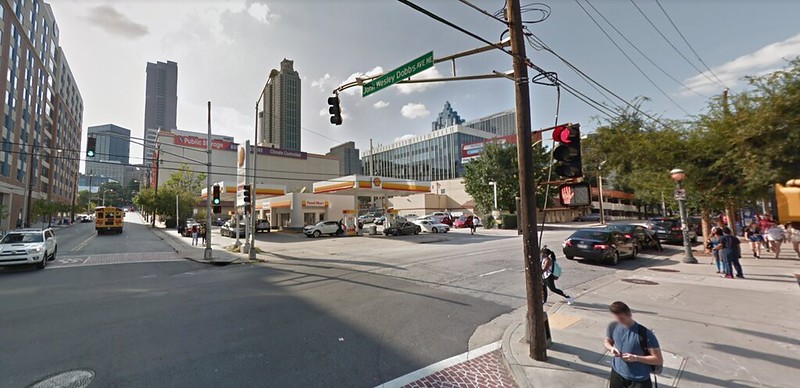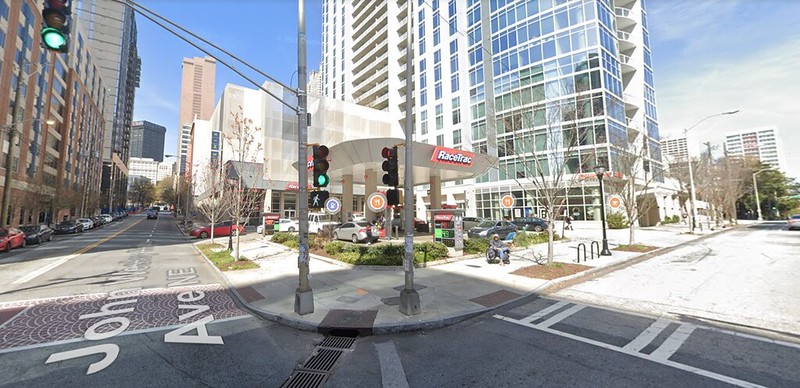 2. Mixed-use BP — W. Highland Ave. at I-43/North-South Freeway, Milwaukee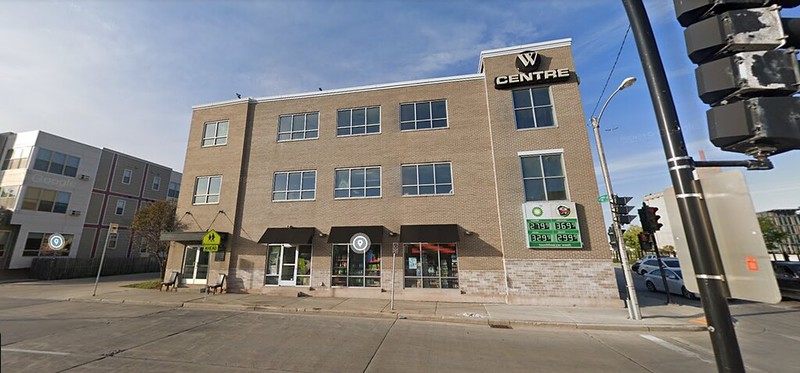 This BP station includes an office component that buffers the auto fueling positions from the street. While we shouldn't expect Daily's to turn its gas station into a mixed-use center, this Milwaukee station can serve as a good example of squeezing a gas station into a small site within a walkable neighborhood.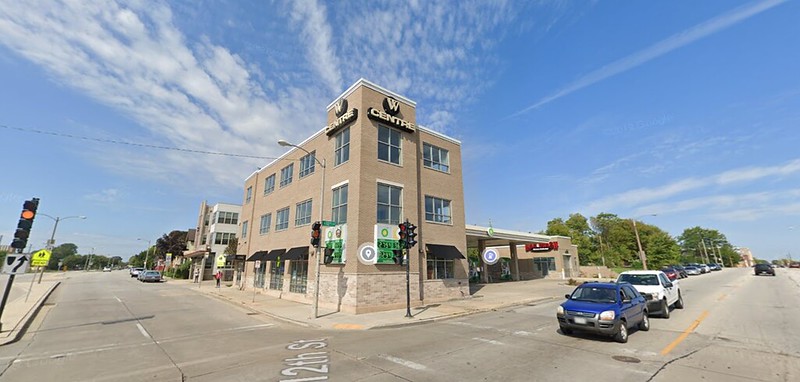 3. Turkey Hill Mini Mart — N. High and W. Dodridge streets, Columbus, Ohio
Columbus has worked hard to create a pretty compelling urban core with smart design and planning, and this gas station is no exception. Like the previous examples, fueling lanes are located at the rear of the site. Unlike the other examples, the building's facade is designed to architecturally complement the historic district it serves. Of interesting note, Turkey Hill Mini Markets is a chain of more than 260 gas station convenience stores in Indiana, Ohio and Pennsylvania, owned and operated by Kroger. Despite the chain's size and influence, the company was still willing to work with the surrounding community on a project that adds to its surroundings.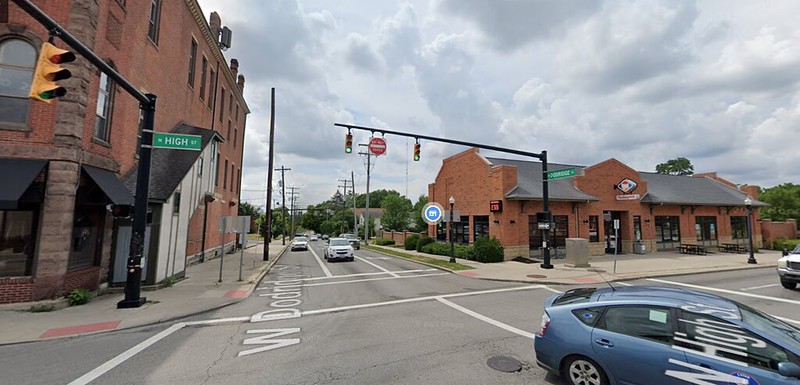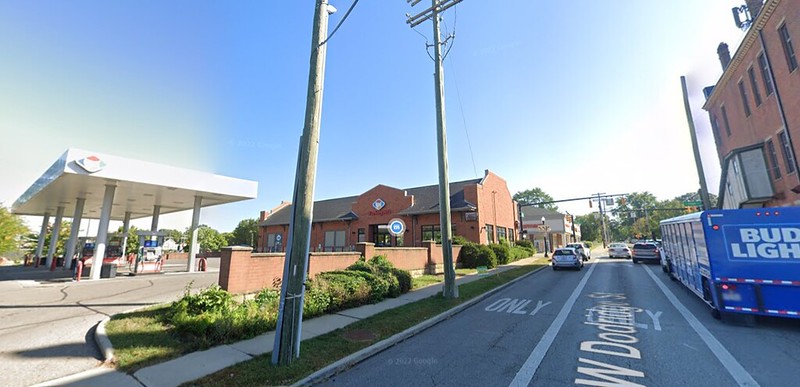 4. Moody Triangle BP — 1647 N. LaSalle St., Chicago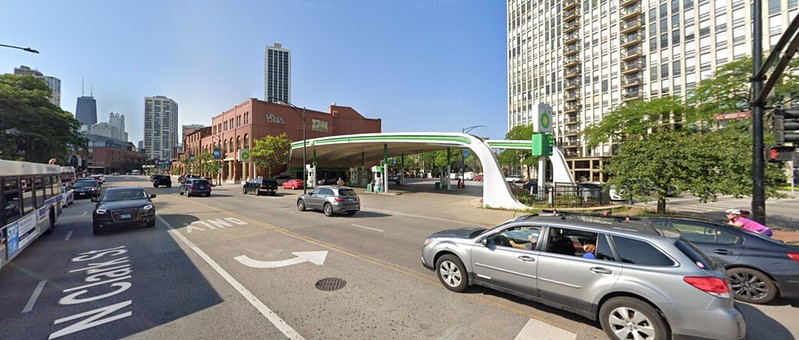 This station has made its mark through architecture. Built in 1971, the structure originally was known as the Archway Standard and Archway Amoco. Occupying a small wedge-shaped piece of land, the 10-pump arched station was designed by Chicago architect George W. Terp. Terp designed nearly 14,000 stations in his lifetime.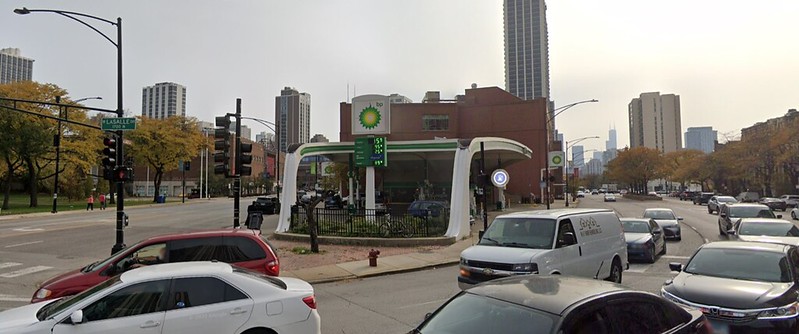 5. M Street Exxon — 2150 M St. N.W., Washington, D.C.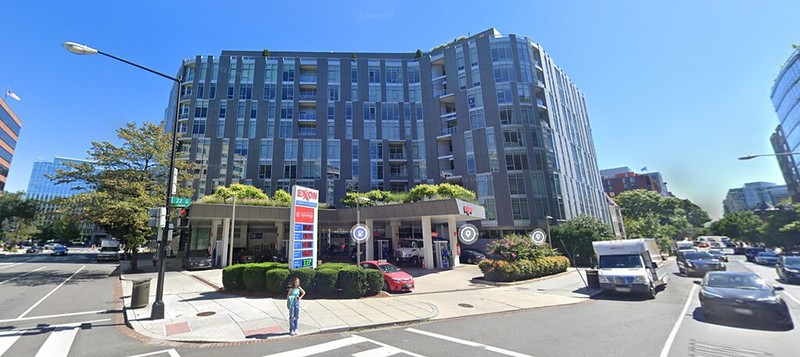 This Exxon Mobil gas station, designed by WD Partners, was completed in 2007. The gas station canopy features an environmentally green roof with foliage. The project was incorporated into 22 West, an upscale condominium community on the corner of 22nd and M streets in the West End area. 22 West has 92 units ranging from 948 to 2,480 square feet.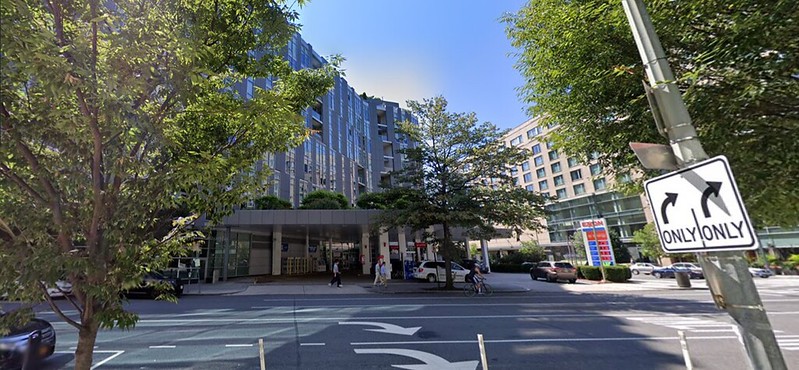 Considering the examples above, what would you suggest Daily's and the DDRB do to ensure their project aligns with the overall vision of Downtown and LaVilla as pedestrian-friendly urban districts?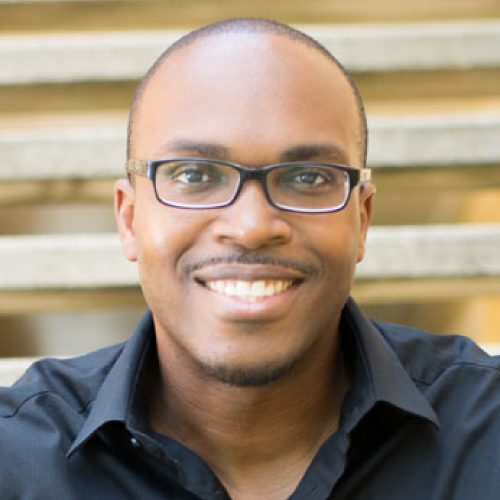 Ennis Davis
The Jaxson
Ennis Davis, AICP is an urban planner and member of the city of Jacksonville's Downtown Development Review Board. He is also co-owner of The Jaxson and Modern Cities. Reach Ennis at edavis@moderncities.com.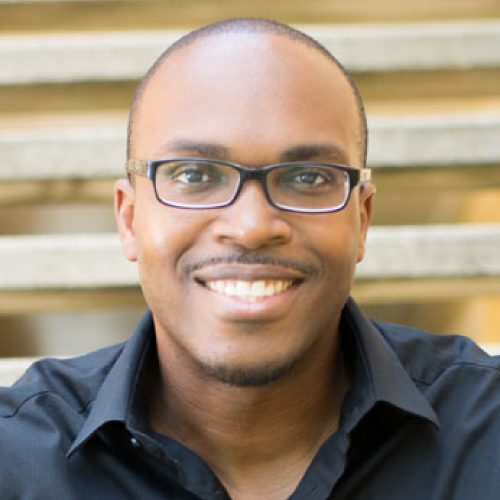 Ennis Davis
The Jaxson
Ennis Davis, AICP is an urban planner and member of the city of Jacksonville's Downtown Development Review Board. He is also co-owner of The Jaxson and Modern Cities. Reach Ennis at edavis@moderncities.com.
---
Sign up for the Jacksonville Today newsletter
Your local weekday newsletter for news and ways to get involved in Northeast Florida.