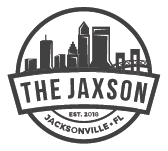 Perspectives
The Jaxson
on Jacksonville Today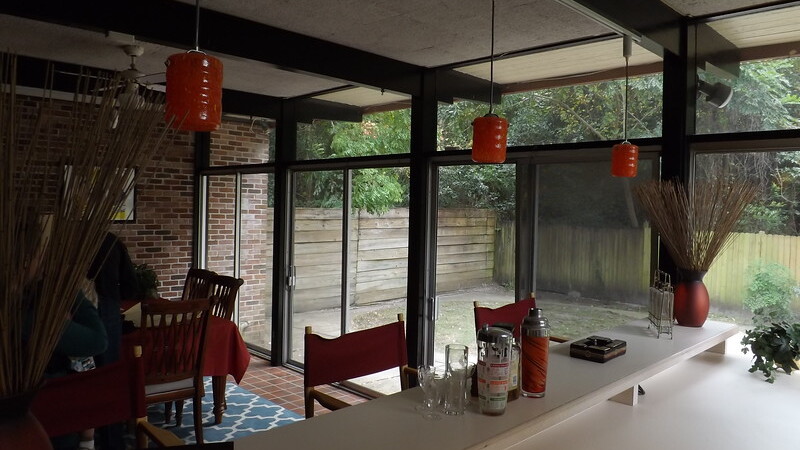 THE JAXSON | 5 mid-century modern neighborhoods in Jax
Published on November 1, 2022 at 8:41 pm
Covering nearly 875 square miles, Jacksonville is a diverse community with a wide collection of neighborhoods appealing to different lifestyles. Located a short drive from the urban core are a ring of post-World War II neighborhoods characterized today by their mature developed landscape and American ranch and mid-century modern residential architecture. Here are five neighborhoods that developed rapidly on the outskirts of the city of Jacksonville before consolidation.
Arlington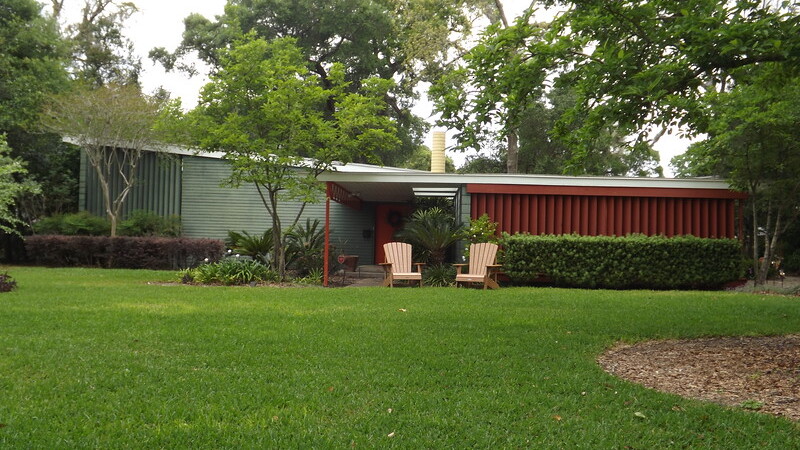 Arlington may forever be known as Jacksonville's first major post-war suburb built for the accommodation of the automobile. Affiliated with the Gulf Life Insurance Co., H. Terry Parker was a driving force behind the insurance company's growth and the development of Arlington. Parker began purchasing land in the area around 1943, when Arlington was still considered to be rural. By 1959, he owned 1,800 acres of property, making him Arlington's largest landowner. Following the opening of the Mathews Bridge in 1953, Parker's developments led to Arlington becoming the fastest growing part of Jacksonville during the 1950s and 1960s. In addition to his land developments, in 1955 Parker donated 30 acres of land to the Duval County School Board for a high school, named Terry Parker High School in his honor.
Carver Manor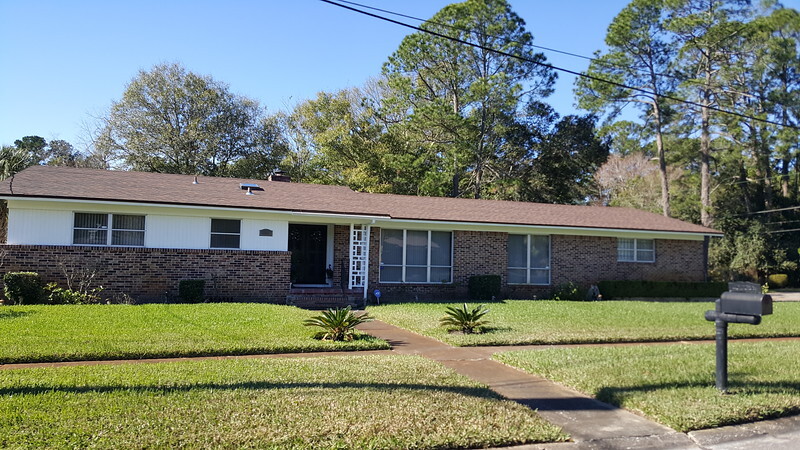 Now known as the subdivisions of Carver Manor and Lincoln Estates, this Northwest Jacksonville neighborhood was once recognized as the pride and showcase of Black golf across the south.
To counteract segregation, Abraham Lincoln Lewis, the president of Florida's first Black-owned life insurance company, established the nine-hole Lincoln Golf and Country Club for African-Americans in 1926. Located near the intersection of New Kings Road and Richardson Road, for many years it was the social and recreational center for affluent African-American Jaxsons. Visited by celebrities, including heavyweight boxing champion Joe Louis, Lincoln was also known for its tennis and cuisine with its two-story, wood-frame clubhouse being a destination for deviled-crab dishes, its glass block bar and as a place for formal dinners and social gatherings.
Hosting tournaments for Black women and Southern Black colleges as early as 1930, it quickly rose to prominence as a Black golfing center of the South. Although it became Jacksonville's first integrated golf club by admitting new members regardless of color, the Lincoln Golf and Country Club declined after desegregation. This led James Lewis, the grandson of Abraham Lincoln Lewis, to eventually sell the country club to a construction company during the early 1960s. Following its closure, the property was developed into the Lincoln Estates and Carver Manor subdivisions that still stand today.
Cedar Hills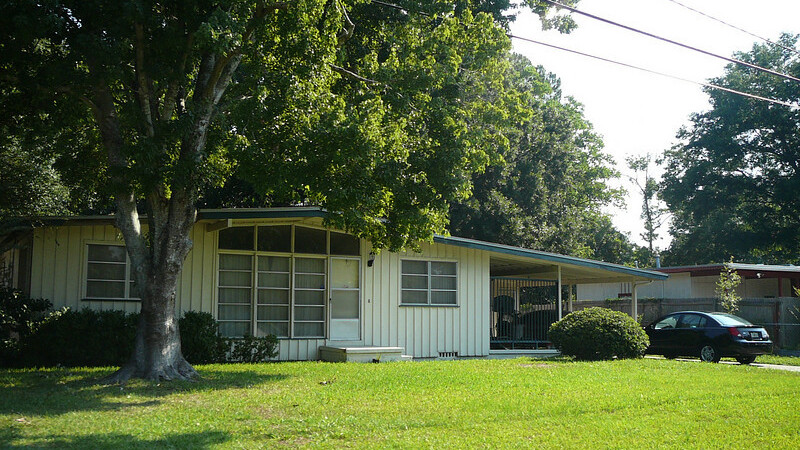 Located along the Cedar River on Jacksonville's Westside, Cedar Hills is a mid-century neighborhood known for its street names touched by a thematic muse. Home to roads named Mother Goose, Peter Pan and the rabbit warren of Flopsy, Mopsy and CottonTail, Cedar Hills was largely developed during the 1940s and 1950s. A large development, when fully built out, Cedar Hills was home to more than 3,000 single-family brick or concrete block modern ranch-style homes. Furthermore, the neighborhood became the site of one of Jacksonville's first large-scale shopping districts outside of Downtown in 1955. Surviving today, the 282,000-square-foot Cedar Hills Shopping Center was a forerunner of the local regional mall and originally included a JCPenney, S&S Cafeteria and movie theater.
Englewood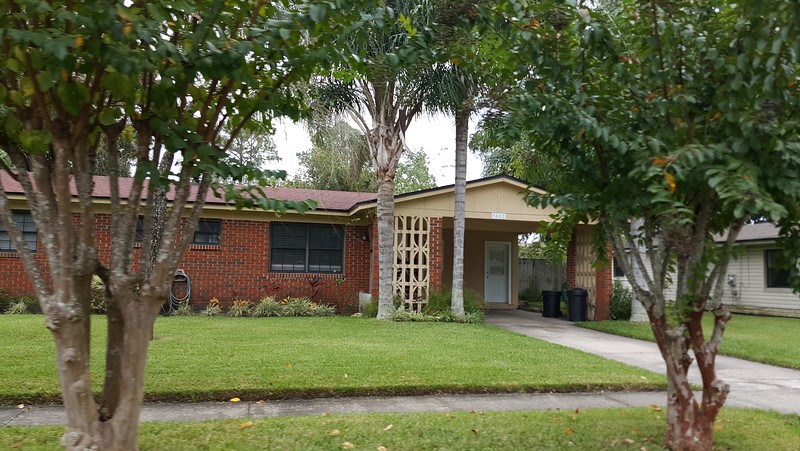 One of the Southside's oldest neighborhoods, the Englewood subdivision was first platted in 1926 by Lawrence and Edith B. Pearce. Pearce arrived in Jacksonville in 1925. After working with the Mason Lumber Co. for several years, he formed the Lawrence C. Pearce Development Co. in 1945 with friend Frank Uible. Renamed the Pearce-Uible Co. in the 1950s, the development firm grew to become Jacksonville's largest post-war builder, eventually becoming the Fortune 500 Charter Co. during the 1970s. Among their many developments were Southside Estates, San Jose, Arlington Manor, Grove Park, Sandalwood, Harborview, Normandy Village, Normandy and Spring Park Manor.
During the 1960s, Englewood became one of the few established suburban neighborhoods in the city to be bisected by the construction of I-95. With the city's continued growth outward, by the late 20th century, the neighborhood had evolved into an established, aging community characterized by modest ranch-style housing and mid-century apartment developments. Today home to a rapidly growing Hispanic community, Englewood is one of the most culturally diverse areas in Northeast Florida and at the forefront of Jacksonville's demographic shift into a minority-majority city.
Lakewood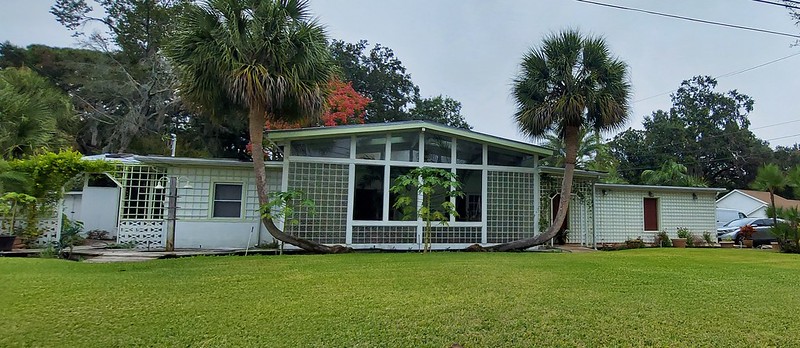 Located along San Jose Boulevard, between New Rose and Christopher Creeks, Lakewood was developed by Walter Crabtree immediately following the end of World War II. Crabtree, a real estate developer and lumber company owner, moved forward with the development of Lakewood in 1946. At the time of Lakewood's development, the neighborhood was located outside of the city of Jacksonville's municipal boundaries, which ended at Emerson Street. Largely built out by 1961, the majority of Lakewood's streets were named after colleges and universities, such as Clemson, Cornell, Furman and Emory.

Ennis Davis
The Jaxson
Ennis Davis, AICP is an urban planner and co-owner of The Jaxson and Modern Cities. Reach Ennis at edavis@moderncities.com.

Ennis Davis
The Jaxson
Ennis Davis, AICP is an urban planner and co-owner of The Jaxson and Modern Cities. Reach Ennis at edavis@moderncities.com.
---
Sign up for the Jacksonville Today newsletter
Your local weekday newsletter for news and ways to get involved in Northeast Florida.