Black pastors demand meeting with sheriff over sergeant's tweets
Published on October 26, 2022 at 4:40 pm
A group of Jacksonville clergy are demanding that the Sheriff's Office take action against the sergeant who apparently posted disparaging social media comments about people in the Black and LBGTQ communities.
As they spoke out against the sergeant's Twitter statements in front of the Duval County Courthouse on Wednesday, the pastors demanded an immediate meeting with interim Sheriff Pat Ivey to ensure that an impartial investigation is done.
The Sheriff's Office did not indicate whether Ivey would agree to the meeting. He already announced that his internal affairs division has started "a complete and accurate investigation" into multiple reports of an employee posting comments on a personal social media account.
The Sheriff's Office also just released a list of citizen and internal complaints filed against the sergeant, Douglas P. Howell of the gang unit. Howell was cleared on three of the four complaints.
One of the first to speak Wednesday was the Rev. Darien Bolden Sr., president of the Baptist Ministers Conference, who said a Jacksonville police officer pointed a gun at him during a 2017 traffic stop on 19th Street over improper window tint.
Just as this city is on the verge of greatness, Bolden said, the city also is "on the brink of trouble, division and perhaps even tragedy" due to how a Sheriff's Office employee apparently treated others.
"We are concerned to learn about the racist and degrading social media posts allegedly made by active police officers," he said, reminding people that Howell is a sergeant in the gang unit "who frequently goes door to door in some Jacksonville neighborhoods who historically have not trusted law enforcement."
The sergeant's position inside the Sheriff's Office's gang unit makes this situation more alarming, said Isaiah Rumlin, head of Jacksonville's NAACP. While he assured listeners that his comments do not reflect on officers who put themselves in harm's way to protect us, he said the culture inside the Sheriff's Office must change.
"How are our children, parents and even our grandparents supposed to feel when the person they expect to serve and protect them see them as one of America's biggest problems?" Rumlin said. "How are members of the gay and lesbian population supposed to feel when the officer who pulls up to their homes sees them as sick and demented? … We are sure there are many police officers in Jacksonville who are just as disheartened by these social media posts as we are."
The tweets were revealed earlier this week by WJCT News partner News4Jax, after confronting the sergeant at a campaign event Monday at the Fraternal Order of Police union hall on Beach Boulevard. Repeated WJCT News email requests for comment from the police union received no response as of Wednesday afternoon.
One tweet published in 2013 from an account associated with the sergeant says: "America's three biggest problems: 1) Marijuana abuse 2) Marijuana abuse 3) Black people," according to News4Jax. A tweet from four months ago, also from the Twitter handle @DPH_78, makes an apparent racist comment about Mexicans, and a third discusses people at a Jacksonville's Pride Day Parade.
"This is absolutely infuriating. These people are sick and demented," the tweet reads.
In a news release Tuesday, Ivey said he's directed the Sheriff's Office's internal affairs division to verify whether the posts are legitimate "and most important, determine whether the individual responsible for the posts may be a JSO employee." He said the allegations would be "investigated to conclusion," as he said the department has done in the past when news media uncovered social media violations.
"Our goal during the process will be to ensure a complete and accurate investigation is conducted with all available information," Ivey's statement said. "I want to ensure that any potential discipline levied for identified violations of policy is as inclusive as possible and that all applicable posts are captured prior to this decision being made."
During Wednesday's news conference, Ben Frazier, head of The Northside Coalition and a frequent critic of the Sheriff's Office's treatment of Black people, criticized the department for not investigating the sergeant until News4Jax released texts of three of his tweets. Saying most people would call those tweets "degrading, disrespectful and appalling," Frazier also pointed out that some of the tweets date back a decade or more.
"Is it too much to believe that the Sheriff's Office, with its amazing and well-financed investigatory tools and methodologies, should have discovered these comments long before it was unveiled by local news media?" Frazier said. "Is this an isolated incident involving one police officer, or do we in fact have a culture that condones such behavior while looking the other way?"
Ultimately, the Sheriff's Office should "better police its police," said the Rev. Frank Reid III, bishop over the African Methodist Episcopal churches in Florida and the Bahamas. He referred to former Minneapolis Officer Derek Chauvin, convicted over a year ago for the murder of 46-year-old George Floyd.
"It is time to weed out the potential Derek Chauvins in JSO, so that we don't end up with a George Floyd situation in Jacksonville," he said. "It's not about the color of the sheriff; it's about the culture of the agency. We are here to work with law enforcement for the safety and protection of all Jacksonville residents, regardless of race, creed, gender, ethnicity or sexual orientation."
Along with meeting with the sheriff, the pastors groups asked Ivey to inform the community about what measures are in place to identify issues like these when they occur as opposed to "waiting for the media to bring a 9-year-old post to our attention."
"We demand both (sheriff) candidates denounce these posts and inform the public of their detailed plans to address matters going forward," added the Rev. Edward Robinson. "We also demand that they address what actions they should take in addressing this matter and how the administration should seek to weed out the seeds of racism and hate of a department dedicated to protect and serve its citizens."
Howell has four past internal affairs complaints against him, the first dating back 18 years, records show.
He was exonerated from the first in March 2004, a complaint of use of excessive force, according to an investigation report. Another citizen complaint filed Oct 31, 2006, accused Howell of unbecoming conduct, but it also was deemed unfounded after an internal investigation. So were claims Nov. 22, 2010, of excessive force and departure from the truth. But a July 4, 2019, internal investigation into a claim of failing to conform to work standards was sustained, and Howell underwent informal counseling, the report states.
None of the JSO reports include details about the incidents.
The pastors are holding two community meetings offering the candidates running for sheriff on Nov. 8 — Democrat Lakesha Burton and Republican T. K. Waters — a chance to discuss issues like violence in the community and the sergeant's tweets.
The first meeting is at 7 p.m. Thursday at Bethel Baptist Church at 215 Bethel Baptist St.; the second is at 6 p.m. Friday at Mount Olive Primitive Church at 1319 N. Myrtle St.
Burton said she would attend both meetings. Waters had not indicated his plans late Wednesday.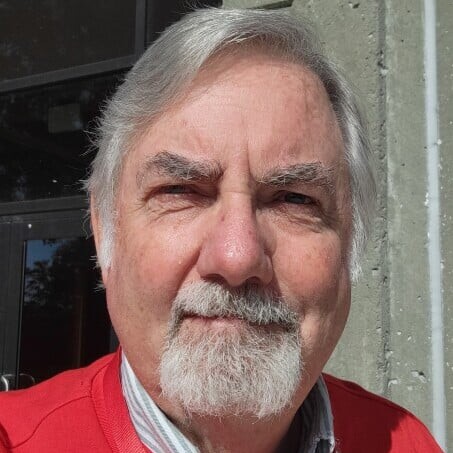 Dan Scanlan
Reporter, WJCT News 89.9
Dan Scanlan is a veteran journalist with almost 40 years of experience in radio, television, and print reporting. He has worked at various stations in the Northeast and Jacksonville. Prior to joining the WJCT News team, Dan spent 34 years at The Florida Times-Union as a police and current affairs reporter.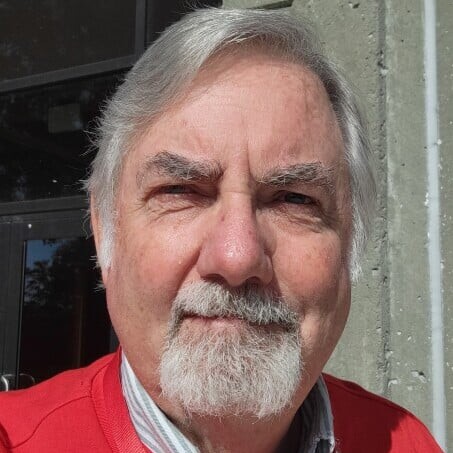 Dan Scanlan
Reporter, WJCT News 89.9
Dan Scanlan is a veteran journalist with almost 40 years of experience in radio, television, and print reporting. He has worked at various stations in the Northeast and Jacksonville. Prior to joining the WJCT News team, Dan spent 34 years at The Florida Times-Union as a police and current affairs reporter.
---
Sign up for the Jacksonville Today newsletter
Your local weekday newsletter for news and ways to get involved in Northeast Florida.