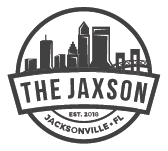 Perspectives
The Jaxson
on Jacksonville Today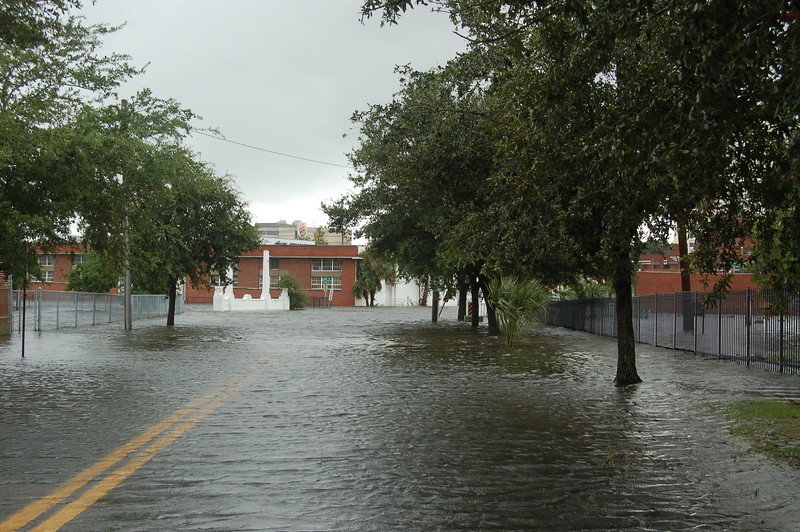 OPINION | Jax should apply for the Reconnecting Communities grant
Published on September 6, 2022 at 7:23 pm
The new federal Reconnecting Communities Pilot Program offers cities funding for projects that restore neighborhoods split and disrupted by highways in the mid-20th Century. Several projects from Jacksonville would be a perfect fit for the grant, but the city would have to move quickly to meet the Oct. 13th deadline. Will Jacksonville apply, or will the city miss out on low-hanging fruit?
Reconnecting Communities Pilot Program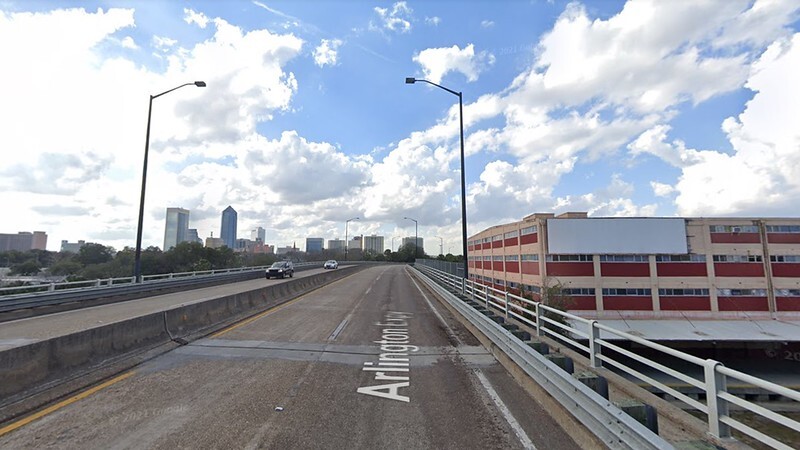 On June 30th, U.S. Secretary of Transportation Pete Buttigieg announced that the Department of Transportation was accepting applications from communities for the new Reconnecting Communities Pilot Program. Funded by the Bipartisan Infrastructure Bill in November 2021, the program is aimed at retrofitting or replacing transportation infrastructure like highways and railroads that has disrupted and severed neighborhoods. The initiative will invest $1 billion over the next five years into planning and construction of qualifying projects.
Jacksonville is one community with serious infrastructure needs that would benefit from this new investment, including many projects that would be a perfect fit for the goals of the Reconnecting Communities grant. As in other Southern cities during the Jim Crow era, highway planners used roadways to create physical boundaries between Black and white neighborhoods and to eliminate areas considered to be decaying. This, combined with disinvestment and redlining in Black neighborhoods at the time, led to the destruction and decline of many of Jacksonville's historic Black neighborhoods. Highways like the Jacksonville Expressway (now I-95), I-10, the 20th Street Expressway, the Haines Street Expressway and the Mathews Bridge Expressway plowed through neighborhoods and disconnected them from amenities and economic centers. Within years, homes that had been a short walk to shops, parks, libraries and schools found themselves cut off by roadways.
Jacksonville's Jim Crow-era highway system led to a massive population decline across the Urban Core and contributed to Downtown's collapse, as the city center was cut off from the neighborhoods that had long sustained it. Those highways still serve as physical barriers between historic neighborhoods and hold back Downtown and the urban core.
The deadline approaches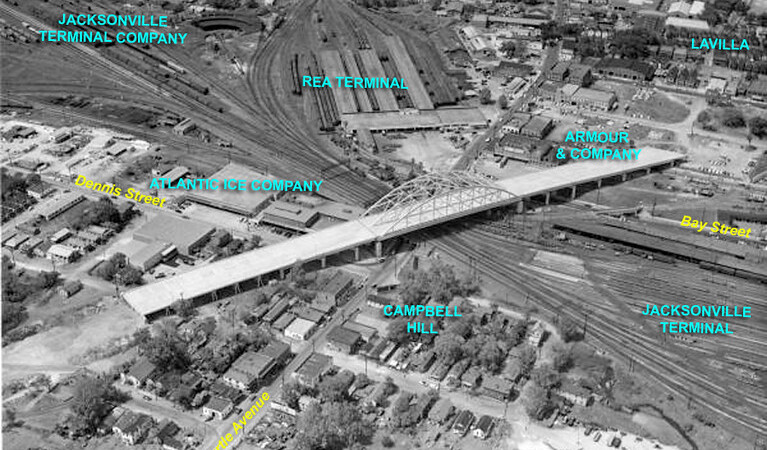 While Jacksonville has no shortage of projects that would qualify for the Reconnecting Communities grant, the clock is ticking. The Department of Transportation is only accepting applications for the pilot program until Oct. 13th. Unfortunately, the city of Jacksonville and the Jacksonville Transportation Authority have been silent about whether they will submit applications, let alone what the projects would be.
Failing to apply for the Reconnecting Communities program would be a major missed opportunity. Will Jacksonville get it together in the next few weeks and apply for the grants? Or will we drop the ball on another opportunity to improve our outmoded infrastructure? The question is in our local leaders' hands. In the meantime, we can offer five projects that could easily become top contenders for the funding.
I-95 and LaVilla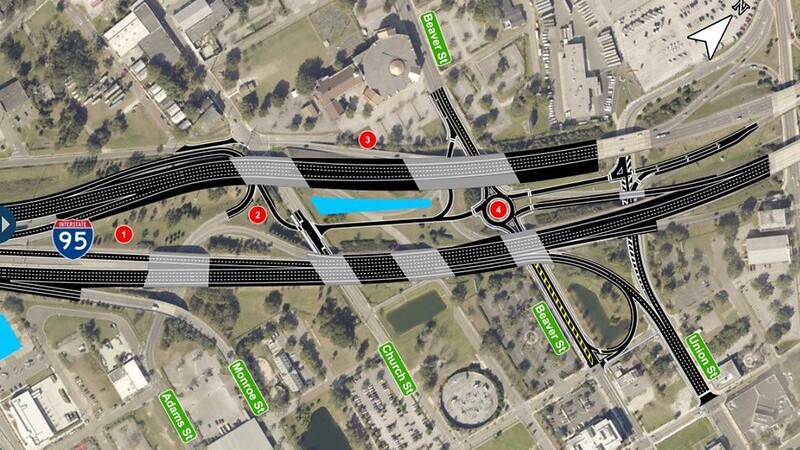 Adjacent to the Downtown Northbank, LaVilla is one of Jacksonville's oldest Gullah Geechee communities. Named after the LaVilla Plantation, LaVilla was established as a town of its own in 1866 by Francis F. L'Engle and is considered to be Jacksonville's oldest suburb. L'Engle served as LaVilla's first mayor, and by the time the community was annexed into Jacksonville in 1887, its population had increased to 3,000.
Anchored by Henry Flagler's Jacksonville Terminal railroad station, LaVilla became a cultural exchange partner with New Orleans and emerged as a major epicenter for ragtime, jazz and blues during the early 20th Century. According to the Indianapolis Freeman, the first published account of blues singing on a public stage occurred at LaVilla's Colored Airdome on April 16th, 1910. Following the 1920s Harlem Renaissance, LaVilla became known by some as the Harlem of the South. However, it was known as Uptown to the local African American community.
Starting in the 1930s, Jacksonville's Black neighborhoods, like very many across the country, suffered from the discriminatory practice known as redlining. Black communities like LaVilla were flagged by banks to avoid investing in and thus they faced declining property values and home equity. Building on the legacy of redlining, one of the biggest monuments to racism in America and Jacksonville in the mid-20th Century is the urban highway system. Locally, the expressway system developed by the Jacksonville Expressway Authority, the predecessor to the modern Jacksonville Transportation Authority (JTA), served as a major contributor to the ultimate decline of Downtown Jacksonville and several adjacent neighborhoods.
Proposed as early as 1945, I-95's route was locally determined by targeting historic African-American communities with suppressed property values due to redlining and systemic discriminatory local zoning practices. The route was also selected to serve as a form of urban renewal and to create a new physical racial demarcation line between then white and Black neighborhoods. Unsurprisingly, not much of LaVilla is left on the Downtown side of I-95. However, with the pending reconstruction of I–95, now is the time to plan for infrastructure enhancements that can restore and strengthen severed connectivity with the LaVilla community.
Eastside, Emerald Trail & Union Street Expressway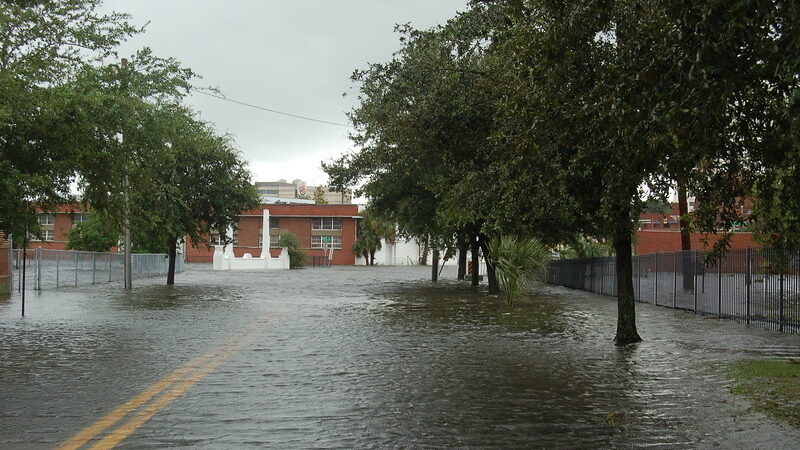 Situated on land that was granted to Daniel Hogans in 1817, the Eastside is a collection of Gullah Geechee communities also known as Out East. Oakland, the oldest, was platted in 1869 by Jesse D. Cole. It was quickly settled by freedmen and women attracted by inexpensive housing and employment at the docks and sawmills along the riverfront. Many Gullah Geechee settlers resided in single and double tenement houses called shotgun homes. Built by African American architects and contractors, many of these wood-frame, tin-roofed structures include intricate woodwork along the eaves, similar to Victorian houses. It is home to Old City Cemetery and the first public park established for Black residents in Jacksonville, and well-known people who have lived in the Eastside include Abraham Lincoln Lewis, Zora Neale Hurston, A. Philip Randolph and Robert "Bullet Bob" Hayes.
Additional Eastside plats, including Campbell's Addition and Longbranch, were developed during the 1880s, and Florida Avenue emerged as the major commercial thoroughfare east of Hogans Creek. The physical landscape of the neighborhood was dramatically altered by the construction of the Mathews Bridge and the Union Street Expressway. Built before the establishment of the Jacksonville Expressway Authority its path was selected along a line that served as the border between then white and African American neighborhoods in the Eastside. When the bridge opened in 1953, the first 3,000 people attending the celebration received a free lunch. Downtown stores also promoted the bridge opening as a sales promotion to bring people to Downtown. What was not recognized was the hundreds of Eastside property owners who lost their homes to eminent domain. This act also created the constrained culvert over Hogans Creek, contributing to the frequent flooding of the tidal waterway.
Today, the Eastside is engaged in a variety of "withintrification" strategies intended to protect the community against gentrification and displacement. The restoration of Hogans Creek and the reconstruction of the Union Street Expressway are two projects that can support these efforts. Groundwork Jacksonville has been working on restoring the 2.6-mile long tidal and freshwater creek as part of the Emerald Trail, a planned 30-mile network of bike and pedestrian paths linking various Jacksonville neighborhoods and institutions. Modern reconstruction of the out-of-date Union Street Expressway would be instrumental for reconnecting the Eastside community with its urban riverfront and resolving Hogans Creek flooding issues.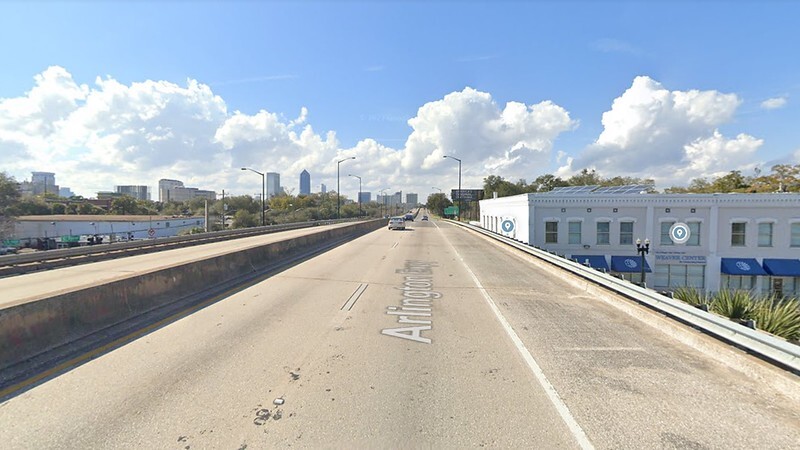 LaVilla's Broad Street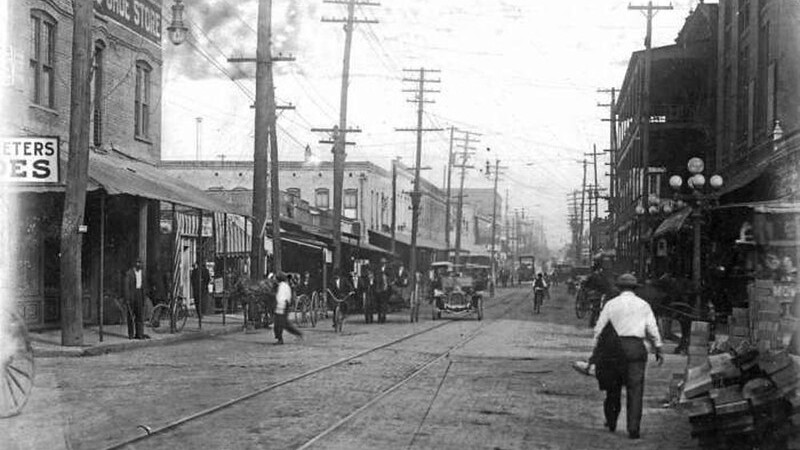 If you travel down Broad Street in LaVilla today, you won't pass by much that's open. There was a time, however, when Broad was one of the urban core's busiest retail districts, lined with furniture stores, restaurants, delis and shops. Broad was a two-way street and the city's premier African American business district prior to desegregation. In 1980, the city of Jacksonville converted the street into a one-way thoroughfare. The intention was to reduce traffic backups at rush hour caused by southbound cars needing to make left turns.
At the time, some Broad Street retailers were quite skeptical of the city's changes to their street. They questioned the need for the project and expressed fear that it would hurt their businesses. "It is terrible," said Morris Worman, owner of Worman's Bakery and Delicatessen at the corner of Broad and Adams streets, in a contemporary Florida Times-Union article. "I do not see where this is going to help anything. I leave my store everyday at 5 o'clock and almost always in 10 minutes I am over the Acosta Bridge." William Wall Jr., owner of Pierce-Wall Furniture Co. at 122 Bay St., expressed similar concerns. "Personally I feel it more helpful to business to have traffic both ways, so people can get to us. But it is hard to tell until it is done. All you can do is conjecture. As long as they do not take away parking."
Henry Mock, the city traffic engineer, told the Times-Union there were no plans to take away parallel parking on the street. He said parking would even be added in some stretches where it previously had been prohibited during rush hour. Worman, however, predicted that street parking would soon be on the chopping block. "They will take away parking next," he said. "They take away one finger at a time." Worman's prediction became reality when the Jacksonville Transportation Authority later replaced all on-street parking on both Broad and Jefferson streets in favor of seldom-used dedicated bus lanes.
Mock said the changes to the street wouldn't hurt the struggling retailers. "Within 30 days, I think the merchants will think we have done them a favor," he said. Unfortunately, time has proven the retailers right. LaVilla's Broad Street has only continued to decline. Businesses shuttered and never reopened, and many more buildings were demolished, adding to the city's vast collection of empty lots. Four decades later, there's no parallel parking and no merchants either. With the ongoing rapid redevelopment of Riverside Avenue in Brooklyn, Broad Street is a corridor where logical complete streets solutions should be embraced as a part of an effort to revitalize LaVilla.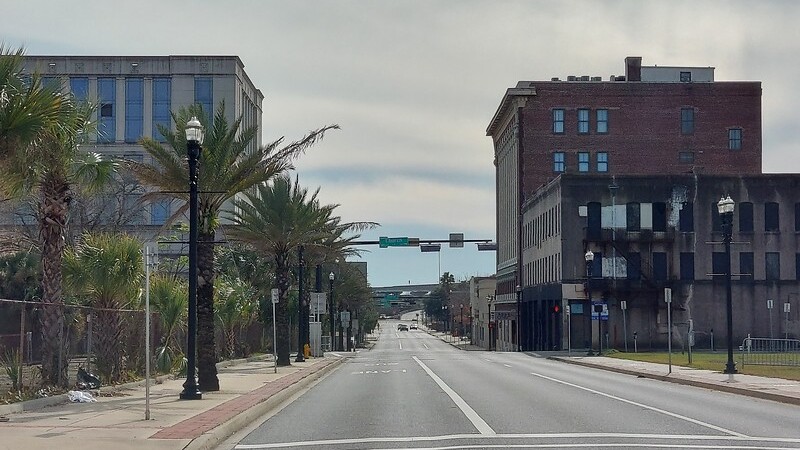 State and Union streets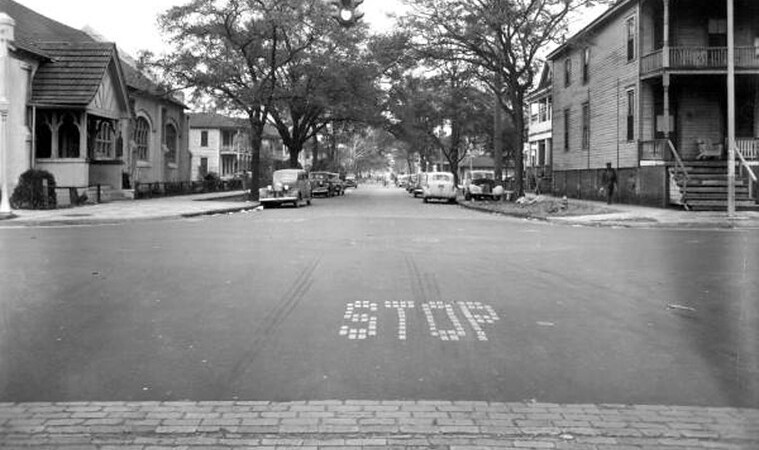 The original settlement of Hansontown was the brainchild of Daniel Dustin Hanson. Hanson, a surgeon with the 34th Regiment, U.S. Colored Infantry, acquired a large tract of land northwest of Jacksonville in 1866. His intentions were to develop the property into a communal farming community for Black Civil War veterans and freed slaves. Here, they would grow and sell crops, allowing them to pool their earnings toward land purchases. Due to his death in 1868, Hanson's visions didn't fully materialize but the community, characterized by a divergent street grid, did attract residents. Largely built out by the turn of the century, this working-class community had streets as narrow as 15 feet wide, a small commercial center in the vicinity of State and Julia streets, and several churches.
Nevertheless, Hansontown's days were numbered by the time World War II came around. In segregated Jacksonville, its unpaved streets and frame shotgun houses were considered the slums. It quickly became an easy target for the city's early urban renewal programs. During the 1940s and 1950s, large sections of Hansontown were targeted and removed for the construction of public housing projects and I-95.
Still not happy about Hansontown's existence, the city began to participate in the federal urban renewal program after approval by the state Legislature in 1969. With access to more federal money, Hansontown and neighboring areas were immediately targeted for wholesale redevelopment. For Hansontown, the Jacksonville Housing and Urban Development Department envisioned demolishing substandard housing on small lots and replacing it with townhouses, garden apartments and high-rise senior housing. In addition, the urban renewal project would replace Hansontown's narrow 19th Century street grid with new, wide, vehicle friendly streets.
At the heart of Hansontown, State and Union streets were converted into a one-way pair of four-lane thoroughfares to connect I-95 with the Mathews Bridge and Arlington Expressway. Today, State and Union have become known as a dangerous, pedestrian-hostile corridor that severs connectivity between Downtown Jacksonville and Springfield. As for Hansontown, it's hard to believe there was a 19th Century walkable community that the corridor once served. Although Hansontown is no longer with us, the area represents a portion of the urban core that could be redeveloped with affordable, mixed-use development and missing middle housing served by real and reliable mass transit and multimodal-friendly streets. To make this happen, a complete retrofit of State and Union streets will be necessary.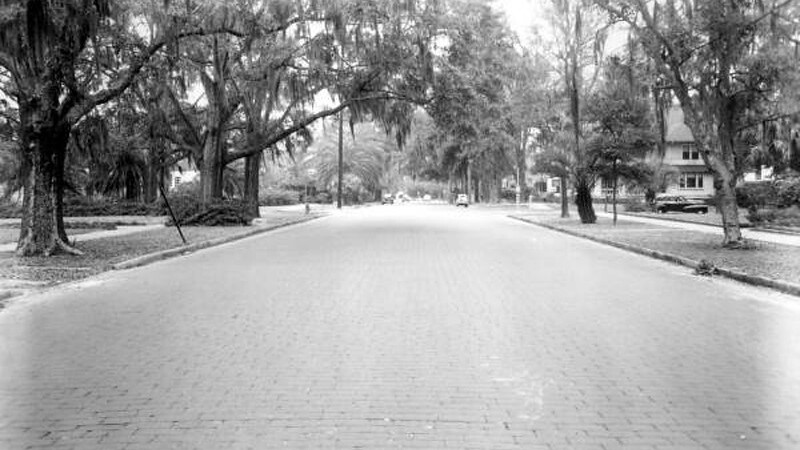 Dr. Martin Luther King Jr. Parkway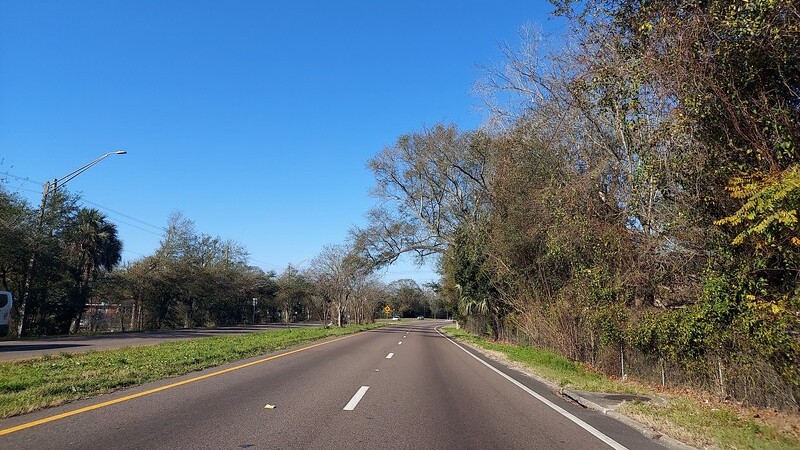 In 1891, African Methodist Episcopal pastor James William Randolph moved his family, wife Elizabeth and sons James Jr. and Asa Philip Randolph to Jacksonville as a part of a larger Black migration to Southern cities in the decades following Emancipation. In 1892, Randolph began raising money for a new permanent AME church by organizing Saturday night fish and chicken fries. The congregation he established, first named New Hope AME Chapel and eventually renamed Greater New Hope AME Chapel, was built in a small African American community then known as Summerville.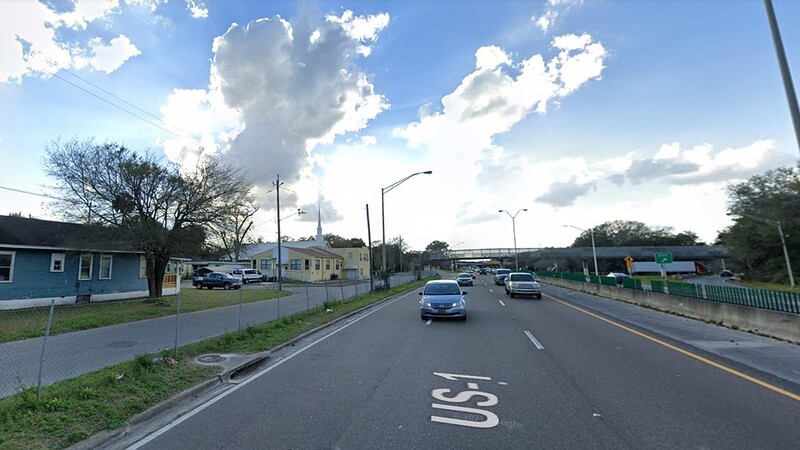 In 1961 and 1962, the Jacksonville Expressway Authority created a barrier between Summerville and the then white Brentwood neighborhood with the construction of the 20th Street Expressway. The result was a large network of dead-end streets in what had originally been a collection of walkable neighborhoods with a well-connected street grid. At the time, the 20th Street Expressway was designed to serve as a part of a northern bypass between Downtown Jacksonville and mid-20th Century suburbs in Northwest Jacksonville. Before the expressway's construction, 20th Street was a quaint street lined with single-family and missing-middle residences. In 2000, along with the Haines Street Expressway, the Jacksonville City Council voted to rename the two expressways after Dr. Martin Luther King Jr.
Regardless of the name, the 7.1-mile long thoroughfare and its miles of frontage roads form a physical barrier that separates the formerly cohesive Eastside, Springfield and Northwest Jacksonville neighborhoods. Six decades after its initial construction, several portions of the highway are not designed to today's standards. The corridor is a prime candidate for future roadway work to reimagine and revamp its impact on the historic communities it was built through.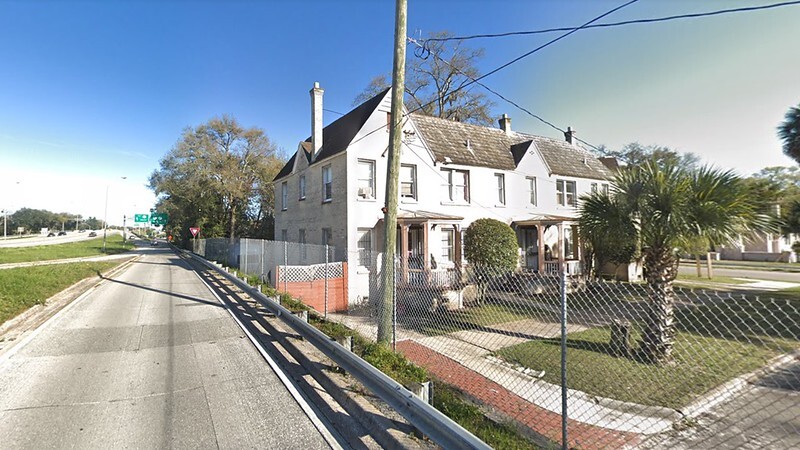 Bill Delaney
The Jaxson
Bill Delaney is a writer whose work focuses on the history and culture of the First Coast. He currently serves as City Council liaison for Jacksonville Mayor Donna Deegan.

Bill Delaney
The Jaxson
Bill Delaney is a writer whose work focuses on the history and culture of the First Coast. He currently serves as City Council liaison for Jacksonville Mayor Donna Deegan.
---
Sign up for the Jacksonville Today newsletter
Your local weekday newsletter for news and ways to get involved in Northeast Florida.