Florida's most controversial new laws take effect Friday. Here's what they mean for Northeast Fla.
Published on June 29, 2022 at 9:50 pm
Almost 150 new laws will take effect in Florida on Friday, including some that opponents are still trying to stop: the governor's Stop WOKE Act and the Parental Rights in Education law.
Democrats criticized the Legislature's Republican supermajority for pushing through DeSantis-backed "culture war" bills instead of focusing on things like affordable housing. Most of Florida's more than 200 new laws, including the most controversial ones, take effect July 1. Here's what some of this week's new laws mean for Northeast Florida. The laws' formal titles are first, followed by what they're popularly known for.
1. Individual Freedom, labeled the "Stop WOKE Act" by DeSantis, HB 7.
The law bans certain ways of teaching about race and racism in schools and workplaces. Included in the banned concepts are that "a person, by virtue of his or race, color, national origin, or sex is inherently racist, sexist, or oppressive, whether consciously or unconsciously," or that "neutrality, objectivity, and racial colorblindness are racist or sexist."
Jacksonville diversity consultant Dr. Tammy Hodo, and an unnamed incoming Nassau County kindergarten student, are among a group of plaintiffs suing the state over the new law. Their legal challenge argues that the law would have a chilling effect on discussions about race. Earlier this week, federal judge Mark Walker rejected their request to stop the law from going into effect; their legal case continues. The Florida Department of Education also issued new guidelines for textbook companies that prohibit "woke content." The department rejected dozens of math textbooks earlier this year, including some of the books planned for use in Duval Schools.
2. Parental Rights in Education, known as 'Don't Say Gay' among critics, HB 1557.
The law prohibits instruction on sexual orientation and gender in grades K-3. It also requires school districts to notify parents if there is a change in "students services or monitoring." There's an ongoing legal challenge against this law as well.
So far, there's been a patchwork of attempted applications of the law across school districts. Some districts, like Miami-Dade, have made few changes to their online guidelines. Other districts, like Duval County Public Schools, removed their LGBTQ+ Support Guides from their websites entirely. St. Johns County Schools issued a memo requiring parent notification if a student wants to change their name or gender pronouns. An Orlando-area school district went as far as telling some elementary school teachers to remove photos of their same-sex spouse and families from their desks, according to local reports.
In Duval, district staff plan to cut down a 37-page LGBTQ+ Support guide to an eight-page section of a larger student support manual, stripping out almost all the paragraphs that explicitly protect transgender students' rights. District staffers also plan to implement a new parent notification process if a student asks to go by a different name or pronouns, unless notification could result in "abuse, abandonment or neglect," according to a draft proposal.
3. Reducing Fetal and Infant Mortality, includes a 15-week abortion ban, HB 5.
Unlike 13 other states, Florida Republicans did not pass a trigger law immediately banning abortion after the Supreme Court overturned Roe v. Wade last week. The Florida Legislature did, however, pass a law that bans abortions after 15 weeks. Less than 8% of the roughly 33,000 abortions in Florida so far this year were after 15 weeks, according to state data.
On Thursday, a Leon County judge said he would grant a temporary injunction that will block the law. Ruling in a lawsuit filed by a group of abortion clinics across the state, including A Woman's Choice of Jacksonville, Judge John Cooper said the law violates the privacy clause of the Florida Constitution. He said the injunction won't take effect until a written version is filed — next Tuesday at the earliest, according to Cooper.
A Woman's Choice of Jacksonville says it has seen a surge of harassment in recent years and is now preparing for an increase in people coming from neighboring states seeking abortion.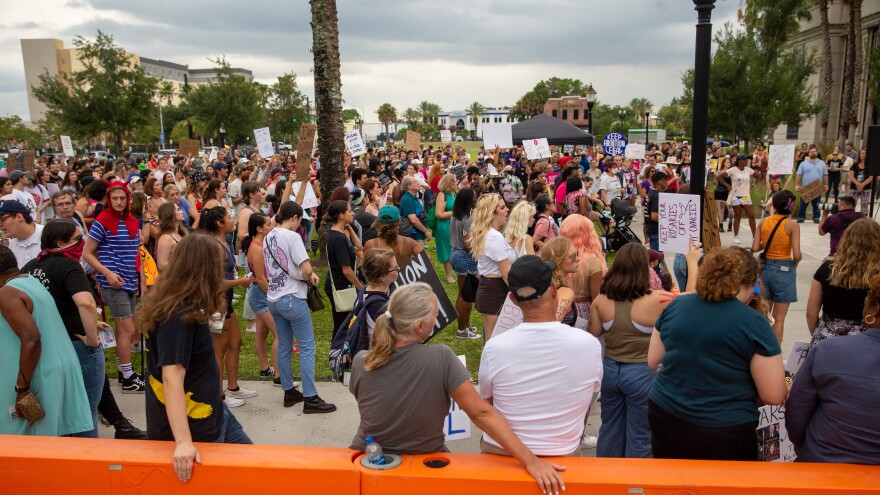 3. K-12 Education, increased oversight of library books, HB 1467.
Fleming Island Republican Rep. Sam Garrison successfully pushed through a new law that sets 12-year term limits for school board members. He proposed slashing school board members' salaries, but that part was cut from the final version of the bill.
The new law also establishes a process for parents to challenge books in school classrooms and libraries and requires school media specialists to complete a state training program. The law also requires every elementary school to publish a searchable list of all materials in the school library.
The move comes after Garrison's local school district, Clay County Schools, removed the Black, queer memoir "All Boys Aren't Blue" from its shelves. The Clay County teachers' union called the bill unnecessary when it was being debated in the state Legislature. "Some of the things that they've added in here are just a lot of extra hoops for this district to go through," Vicki Kidwell said. "It feels like it's about control."
5. General Appropriations Act, state budget, HB 5001.
Florida's record $109.9 billion budget, bolstered by more than $3 billion in federal COVID relief funds, ups the minimum wage for state employees to $15 an hour. It also includes funding for dozens of projects in Northeast Florida.
Among those projects, DeSantis signed off on funding for nonprofits headed by multiple Jacksonville City Council members. Rory Diamond's nonprofit K9s for Warriors is getting more than $3 million, and Nick Howland's The Fire Watch is being allocated $540,000 from the state budget. The largest allocation in the region is $80 million for a trauma center at UF Health Jacksonville.
DeSantis also vetoed more than $3.1 billion in projects lawmakers had signed off on, including $1.8 million toward the American Beach Septic and Sewer phase-out. Earlier this year, Nassau County pledged to cover the difference if the state didn't, after community backlash to property assessments to fund the project.
A few other bills taking effect this week
Regulation of Smoking by Counties and Municipalities, lets cities ban beach smoking, HB 105.
Under the new law, city and county governments can pass smoking bans in any public parks or beaches – except for cigar smoking. The city of Fernandina Beach is already planning to take advantage of the new law. An ordinance is moving through the city commission to ban smoking in any city parks or beaches, which includes many of the beaches on Amelia Island.
Statewide Flooding and Sea Level Rise Resilience, creates new resiliency office, HB 7053.
This law creates a statewide Office of Resilience within the governor's office to oversee climate resilience. It also expands the list of projects the Resilient Florida Grant Program can fund. More than $20 million from that fund has already been awarded to Jacksonville for infrastructure and stormwater projects.
Restraint of students with disabilities, bans school resource officers from restraining students, SB 235.
A new law, celebrated by disability advocates, prohibits school staff from using mechanical restraints on students with disabilities. Duval Schools came under scrutiny a few years ago, after parents filed a lawsuit saying their child's school improperly restrained him. Under the new law, school staff can use physical restraint only when there is "imminent risk of serious injury."
Law Enforcement, increasing police officer pay, HB 3.
This law increases funding for out-of-state police recruiting and adds $5,000 bonuses for new cops to bolster recruiting. About half of Northeast Florida's police agencies, including the Jacksonville Sheriff's Office and Clay County Sheriff's Office, told News4Jax last week they're not having recruitment problems with patrol officers. Nassau County says it does have issues with recruiting.
School Safety, requiring active shooter drills in schools, HB 1421.
The law requires schools to hold emergency and active shooter drills at least once a year. Every school district also needs to adopt a family reunification plan in case of emergency. Duval Schools announced earlier this month that it's also partnering with the bullet-resistant door company Armoured One to assess school security.
And, among the most head-scratching new laws, strawberry shortcake is being named the Florida state dessert. Key West wasn't happy about it and shot back by making Key Lime Pie the city's official dessert earlier this year. (It's also still the official state pie).
This story was updated June 30 to reflect a Leon County judge's ruling on HB 5.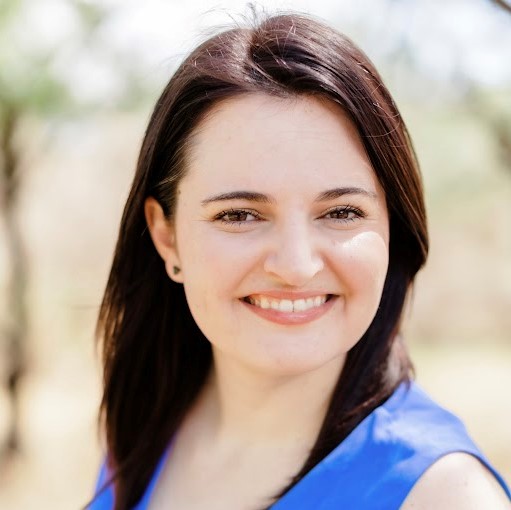 Claire Heddles
Reporter, Jacksonville Today
Claire has been a reporter in Jacksonville since August of 2021. She was previously the local host of NPR's Morning Edition at WUOT in Knoxville, Tennessee. Reach Claire with tips, ideas or comments at (904) 250-0926, claire@jaxtoday.org and on Twitter at @ClaireHeddles.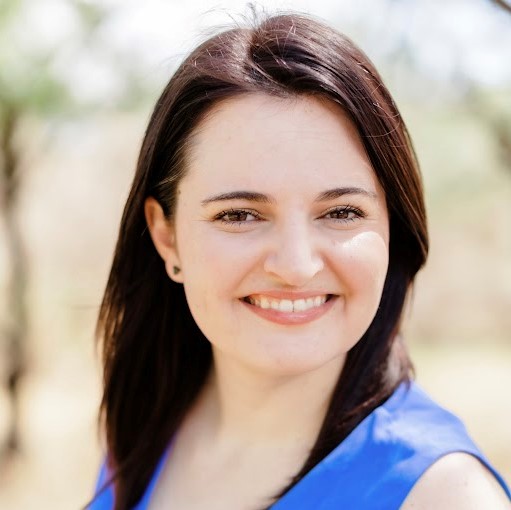 Claire Heddles
Reporter, Jacksonville Today
Claire has been a reporter in Jacksonville since August of 2021. She was previously the local host of NPR's Morning Edition at WUOT in Knoxville, Tennessee. Reach Claire with tips, ideas or comments at (904) 250-0926, claire@jaxtoday.org and on Twitter at @ClaireHeddles.
---
Sign up for the Jacksonville Today newsletter
Your local weekday newsletter for news and ways to get involved in Northeast Florida.