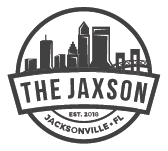 Perspectives
The Jaxson
on Jacksonville Today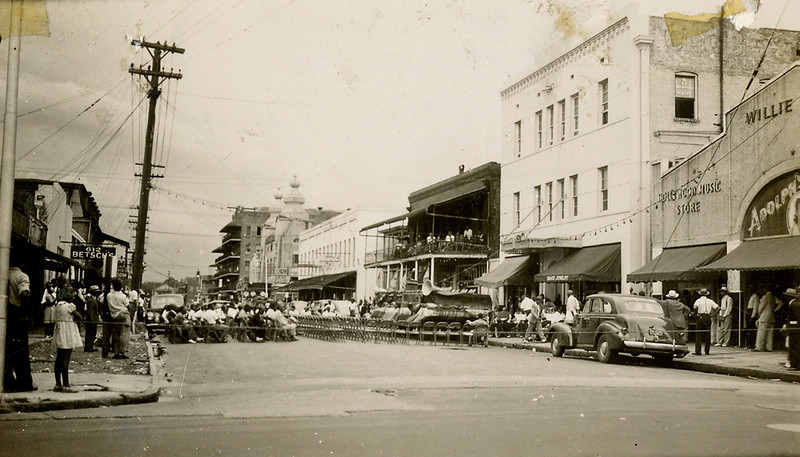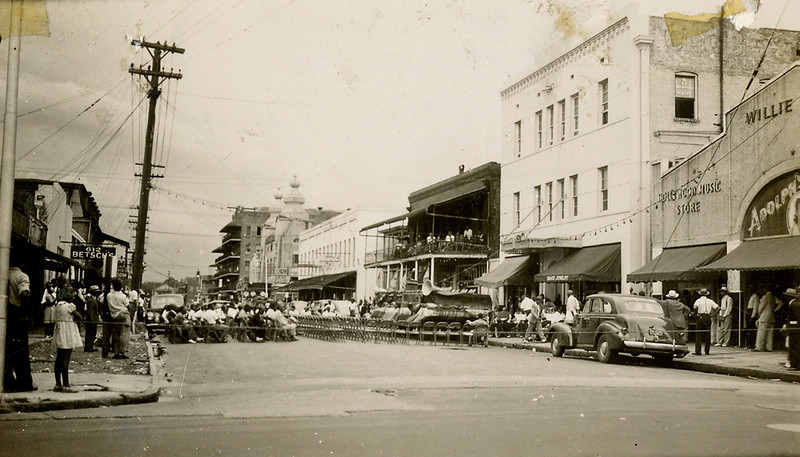 THE JAXSON | 6 surviving Chitlin' Circuit sites in Jacksonville
Published on April 5, 2022 at 9:29 pm
Home to the country's largest concentration of Gullah Geechee descendants, Jacksonville emerged as Florida's premier Chitlin' Circuit destination during the formative years of vaudeville, ragtime, jazz, and blues. The Chitlin' Circuit was the collective name given to a series of Black-owned nightclubs, dance halls, juke joints and theaters that were safe and acceptable for African American entertainers to perform in during segregation. Notable venues on the Chitlin' Circuit were the Cotton Club and Apollo Theater in Harlem, the Royal Peacock in Atlanta, the Fox Theatre in Detroit and the Howard Theatre in Washington, D.C.
Chitlins are a dish made from pig intestines that date back to slavery, when the enslaved were forced to nurture themselves with the less desirable parts of animals provided by the planter class. What was provided in a demeaning manner was turned into a soul food delicacy that remains popular in African American communities throughout the country today. Like chitlins, the circuit was established to nurture African-American performers during a time when they were not allowed in most white-owned venues.
Walter Barnes, a Chicago jazz musician born in Vicksburg, Mississippi, is credited as being an early originator of the "Chitlin' Circuit." Following the collapse of the Theatre Owners Booking Association (T.O.B.A.), a vaudeville circuit for African-American performers, Barnes successfully established a network of venues across the American South during the 1930s.
"The telephone lines started buzzing, taxis started running, the tailors, the restaurants, and in fact, the whole stroll turned out on W. Ashley Street in this city's young Harlem…All in all, Jacksonville is a very fly town."

-Bandleader Walter Barnes describing LaVilla in 1938 in the Chicago Defender
Barnes established a winter headquarters in Jacksonville to conduct annual late-fall-to-spring Southern tours, and the routes he created and promoted through his position at the Chicago Defender became the Chitlin' Circuit. Despite his death in 1940, his success in touring across the South encouraged numerous acts to follow the circuit during segregation.
---
Sign up for the Jacksonville Today newsletter
Your local weekday newsletter for news and ways to get involved in Northeast Florida.
---
While much of this history has been ignored, lost or systematically destroyed since desegregation, vestiges of the Chitlin' Circuit era remain all around us if we're willing to get out, explore, and experience a part of our Southern heritage that has not been given its proper due. Here are six Chitlin' Circuit sites that survive in Jacksonville:
Clara White Mission, 615 W. Ashley St.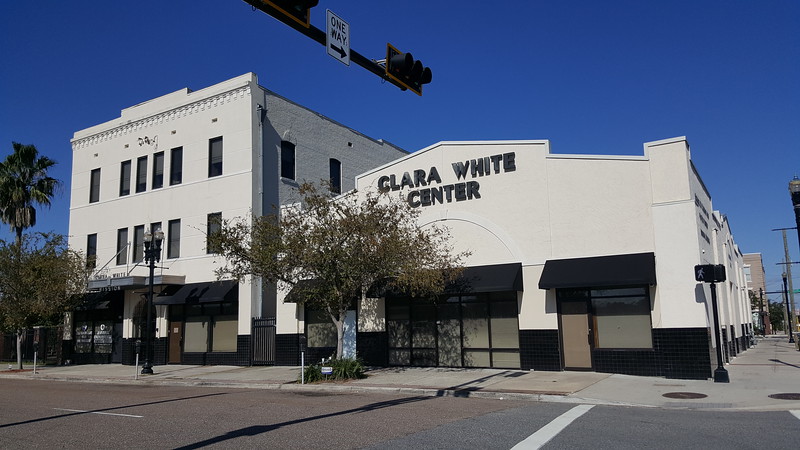 A fixture on Ashley Street since the Great Depression, the Clara White Mission building was originally constructed as the Bijou Theatre in 1908. Frank Crowd, a prominent barber and shooting gallery owner, opened the theater on July 19, 1908, with silent films as its primary attraction. However, competition from a nearby theater led to the Bijou's closure in 1909.
Down but not out, Crowd invested $25,000 into his theatre, adding new inclined floors, a balcony, private boxes and an all-tungsten lighting system. On January 17, 1910, he reopened as the Globe Theatre. In addition, the team of Rainey and Rainey joined Crowd's Globe Stock Co. that January. At the time, Ma Rainey (Gertrude Pridgett Rainey) was one of the venue's most popular musicians. She was known to receive three or four encores every night. By the end of her career, Ma Rainey had become billed as "The Mother of the Blues," making several recordings with influential jazz figure Louis Armstrong. Jelly Roll Morton, the father of Jazz, also performed at the Globe on a regular basis during his brief time living in LaVilla.
During its heyday, the Globe was acknowledged as the anchor to the Southern road shows, and its Russell-Owens stock company was one of the most influential pioneering African-American theatrical stock companies in the country. The Great Migration and newer theatres in LaVilla eventually led to the Globe's closure in 1916. In 1934, the vacant building became the new home of Eartha Mary Magdalene White's Clara White Mission.
Eartha Mary Magdalene White, who sang as a lyric soprano as a cast member of John Ishma's "Oriental America," was a noted local humanitarian and civil rights activist. Notable guests and friends who visited the mission during White's lifetime include Booker T. Washington, Mary McLeod Bethune and Martin Luther King Jr. Dedicated on December 17, 1978, the Eartha M.M. White Memorial Art and Historical Resource Center is a museum on the second floor of the building that contains most of her furniture, objects, art and possessions.
Buster Ford's Bird Land, 938 E. Union St.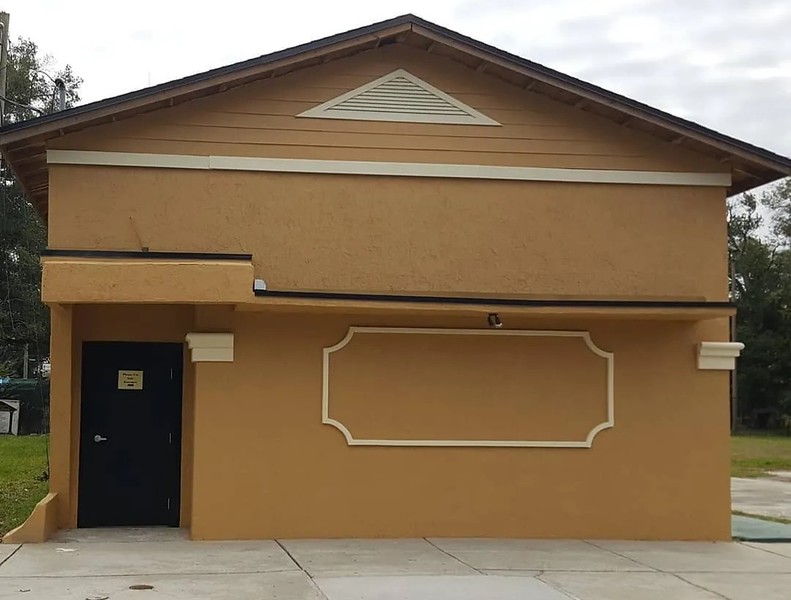 Every building has a story. This little Union Street structure in the Eastside was a "Chitlin' Circuit" era juke joint known as Buster Ford's Bird Land. The venue was operated by William Anthony "Buster" Ford, a popular DJ for WMBR and WIVY. Here, visiting musicians would jam into the early morning after performing at other venues in town. Ford also helped promote and bring large acts to town, including a Sam Cooke concert held at the Duval County Armory. In addition to Bird Land, Ford developed and built the Hotel Anthony adjacent to his East Union Street venue during the 1960s. Short lived, it survived the Eastside Riot of 1969, only to be destroyed by fire a year later. Only the foundation lives on today.
Duval County Armory, 851 N. Market St.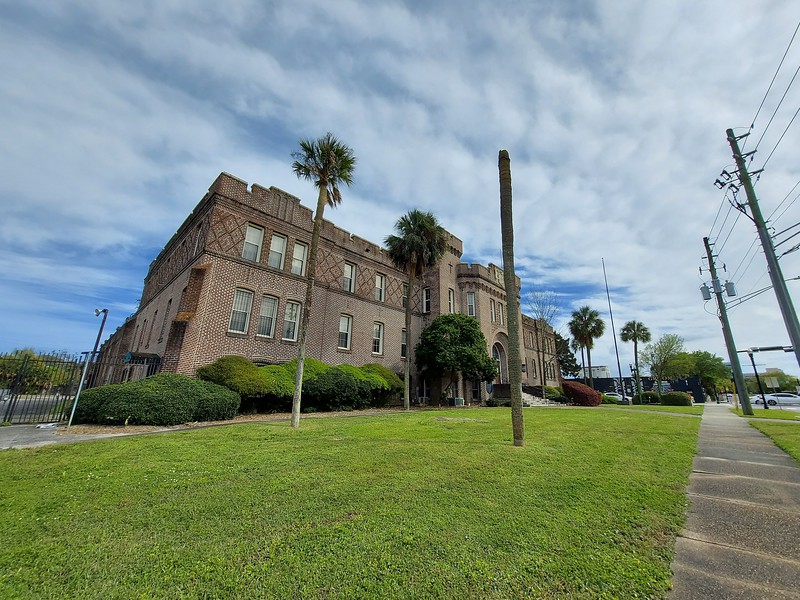 Designed by Wilber B. Talley, the Gothic Revival-style Duval County Armory was completed in 1916 to replace an armory destroyed in the Great Fire of 1901. In addition to serving the military reserve force, it became the city's primary destination for dances, cultural events, high school graduations and concerts after its completion. A social beehive of activity, the Armory's spaces included a kitchen, mess hall, band room, billiard room, rifle range, swimming pool and bowling alley. It was also the state's largest drill hall.
Major events at the Armory included a 1936 speech by First Lady Eleanor Roosevelt, performances by Duke Ellington, James Brown and Ray Charles in the 1950s and '60s, the debut concert by the Allman Brothers on March 30, 1969, and one of the final concerts by Janis Joplin in early 1970.
It was also where Marian Anderson, one of the most celebrated musicians of the 20th Century, made Florida civil rights history. In town for a February 1952 performance, Anderson refused to sing in front of a segregated seating arrangement at the Duval County Armory. As a result, Jim Crow took a night off, with the famed contralto singer putting on a show for an interracial crowd of 2,200, making it the first concert in modern Florida history performed in front of an integrated audience. Anderson would go on to sing at the March on Washington in 1963 and be the recipient of several awards including the Presidential Medal of Freedom in 1963, the Congressional Gold Medal in 1977, and a Grammy Lifetime Achievement Award in 1991.
During the 1970s, the building was the city of Jacksonville's Parks and Recreation Department. In 2010, Parks and Rec relocated, leaving the building abandoned for the first time in its history. After a decade of abandonment, plans emerged in 2020 for Ft. Lauderdale-based REVA Development Corporation to transform the former 115-year-old armory into a mixed-use building featuring art studios, galleries and a co-work and event space centered around a food hall with space for 12 food and beverage vendors. With Place Architecture, designer of Tampa's Armature Works, as the architect, the project is anticipated to cost $18 million and will include a second phase adding 100 apartments. Renovation on the long-vacant property is expected to take two years from whenever it begins.
Lenape Bar, 636 W. Ashley St.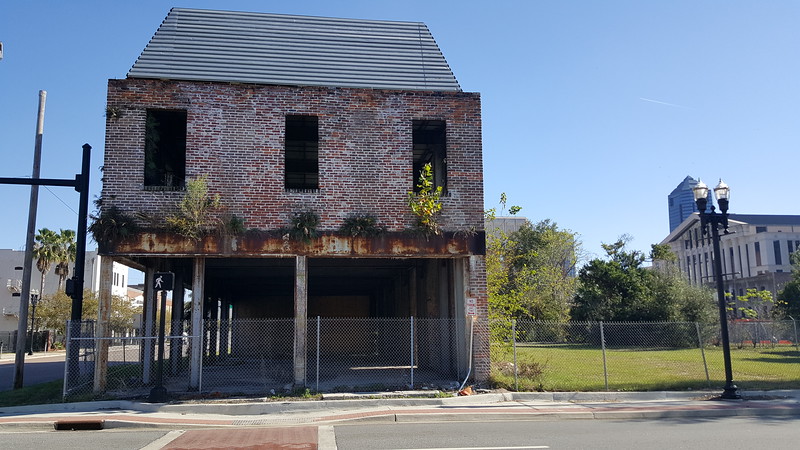 Originally built across the street from 19th Century Madame Cora Crane's Hotel de Dream, this three-story structure housed a variety of businesses during the ragtime, jazz and blues age of the early 20th Century. Constructed in 1895 for Sebastian Genovar's grocery business, the building became a saloon in 1902.
In 1913, it housed a restaurant owned by M. Kinsey Bellamy. By the 1930s, the Wynn Hotel occupied the building's upper floors, while a jazz club called the Lenape Tavern and Bar operated on the first floor. Owned by Jack D. Wynn, the hotel became a favorite spot of jazz great Louis Armstrong when visiting LaVilla. Armstrong preferred the Wynn over other hotels because it was where all the action was. Wynn's son, Daniel Ruben Wynn, is a noted local artist who had his work exhibited at the Center of International Culture in Paris, France in 1975.
During the 1940's, two metal horse hitching rails in front of the building became known as "the rails of hope." This was a spot where young musicians would hang out waiting for jobs. One of those was R.C. Robinson, who lived a block away on West Church Street. Eventually Robinson became known as the one and only Ray Charles. Other musicians who performed at the Lenape include Dizzie Gillespie and Billie Holiday. The building was identified as Hotel Sanders in the Negro Motorist Green Book.
Ritz Theatre, 829 Davis St.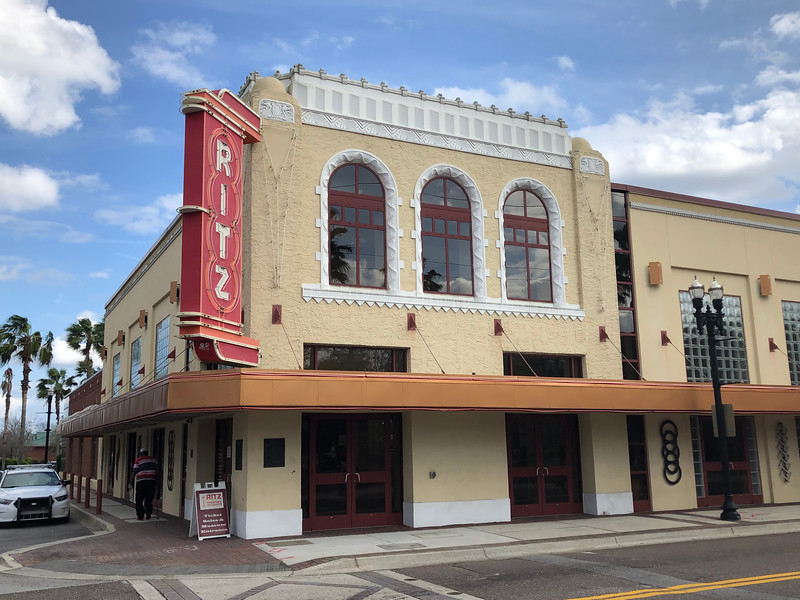 In September of 1929, Neil Witschen opened the Ritz Theatre within walking distance of the site where the first documented live performance of the blues in the country took place in 1910. Designed in the Art Deco style by local architect Jefferson Powell, the 970-seat theatre quickly became one of LaVilla's primary Chitlin' Circuit venues. After the Civil Rights Act of 1964, the Ritz declined along with the surrounding community and closed its doors for good in 1972. As a part of Mayor Ed Austin's River City Renaissance Plan, the theatre was partially razed and rebuilt into a new theatre and Black history museum in 1999.
Silver Star Lounge, 5668 Avenue B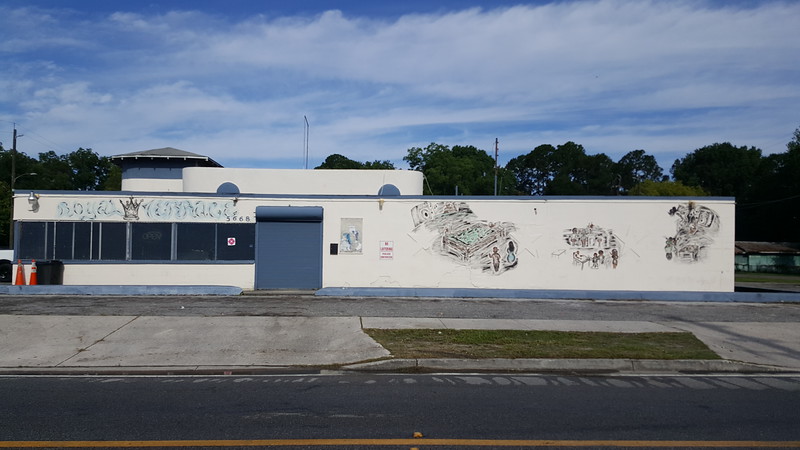 The Silver Star Lounge opened outside of Jacksonville city limits in 1948 at 5668 Avenue B. In 1956, Raymond Taylor took over what was then known as Silver Star Drive-In Liquors. The list of musicians who performed at Silver Star included pianist Robert Grisby, Rhudine "the Brown Bombshell" Hemphill, Lucille Dennis, Caldonia, and a blues shouter named Chico. In addition, the Silver Star featured live performances from former Silas Green and Rabbit's Foot minstrel show acts, Trombone Watts, BlowTop, and ZooMop.
The Silver Star was managed by Algie Nevels. A notorious figure in Jacksonville's criminal underworld, Nevels also operated a juke joint across the street from the Silver Star. In 1959, Nevels was murdered at the Silver Star by a man named George Yancy. In the early 2000s, the club was owned by Harold Gibson, a former Jacksonville City Councilman. A historic site in its own right, the Silver Star still operates today as the Royal Terrace Men's Club.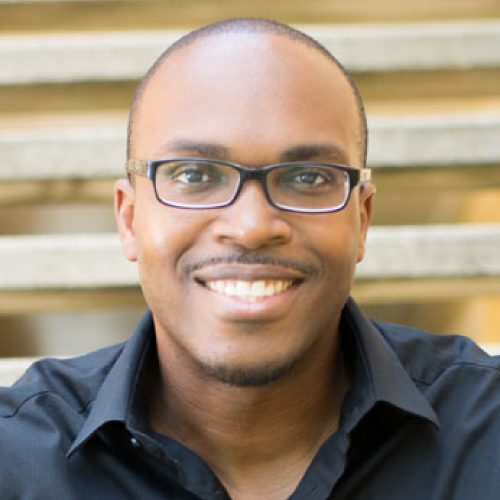 Ennis Davis
The Jaxson
Ennis Davis, AICP is an urban planner and co-owner of The Jaxson and Modern Cities. Reach Ennis at edavis@moderncities.com.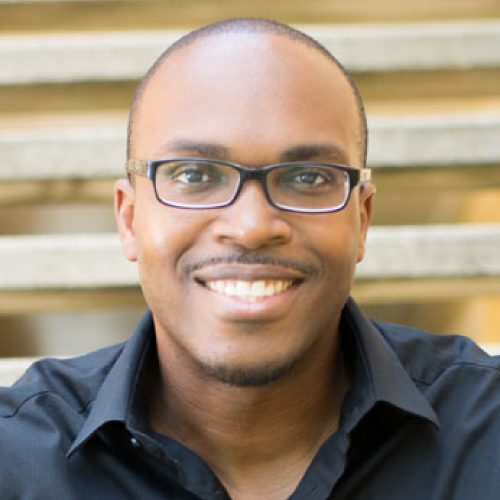 Ennis Davis
The Jaxson
Ennis Davis, AICP is an urban planner and co-owner of The Jaxson and Modern Cities. Reach Ennis at edavis@moderncities.com.
---
Sign up for the Jacksonville Today newsletter
Your local weekday newsletter for news and ways to get involved in Northeast Florida.