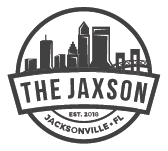 Perspectives
The Jaxson
on Jacksonville Today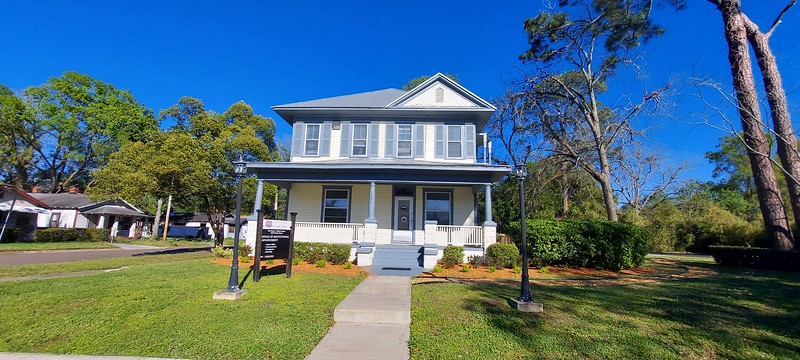 THE JAXSON | 6 women's history sites in Jacksonville
Published on March 15, 2022 at 9:04 pm
In honor of Women's History Month, here are six sites associated with women who transformed our community and nation.
Cummer Museum, 829 Riverside Ave., Jacksonville 32204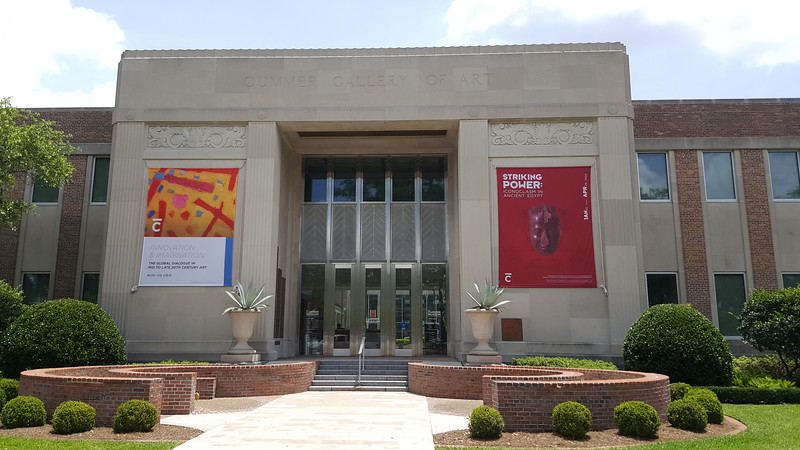 Born Ninah May Holden in 1875 and the wife of lumber magnate Arthur Cummer, Ninah was an avid gardener, parks advocate, art collector and philanthropist. She organized relief efforts in response to the Great Fire of 1901 and served as a Red Cross volunteer during World War I. She organized the first Garden Club of Jacksonville in 1922, served as the long-time president of the Children's Home Society of Florida and was involved in the development of Riverside's Memorial Park and a City Plan for Jacksonville.
In 1902, the Cummers built a large English Tudor Revival house, replete with exterior half-timbering and richly carved interior paneling. Situated on Riverside Avenue, the home was part of a close-knit family compound of three houses with adjacent gardens. In 1957, she decided to donate her art collection and riverfront estate for the creation of her most visible legacy: the Cummer Museum of Art and Gardens. The Cummer's current gardens descend directly from the expansive gardens cultivated for decades by Ninah and her sister-in-law Clara Cummer.
Opening its doors on November 11, 1961, the Cummer Museum of Art & Gardens is now one of Jacksonville's most visited attractions and a tangible reminder of Ninah Cummer's contributions to the development and beautification of Jacksonville.
2. Hurston Residence, 1473 Evergreen Ave., Jacksonville 32206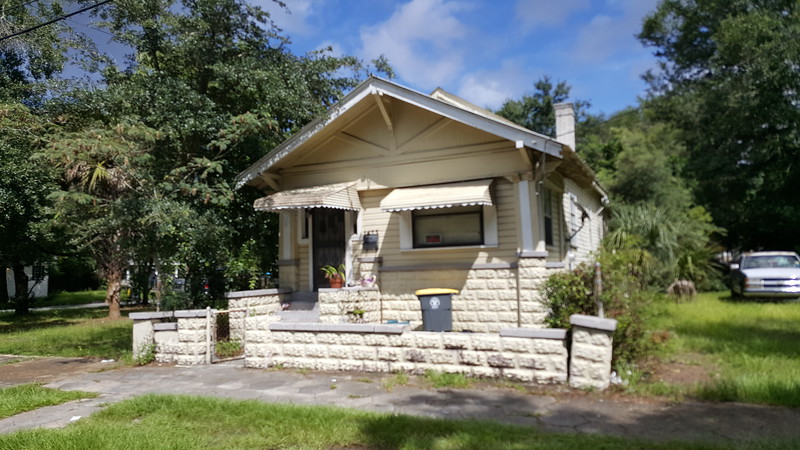 1473 Evergreen Avenue is a small-frame house built in Jacksonville's Eastside neighborhood in 1904. This dwelling is associated with Zora Neale Hurston, one of the most prolific African American female writers of her day and a major player in New York City's Harlem Renaissance cultural movement.
While Zora's early years were spent in Central Florida's Eatonville, the first incorporated town in Florida founded by African Americans, Jacksonville was an instrumental player during her lifetime and the place she claimed she experienced racism for the first time. This structure was the residence of Zora's older brother John Cornelius Hurston, Jr. and his wife Blanche. John came to Jacksonville after a fallout with their father around 1908 and initially lived in a Market Street boarding house between State and Union streets. He quickly worked his way up to being a manager at the Eastside's Charles Anderson Fish & Oyster House at 1127 Florida Ave., moving to this residence in 1911. In 1914, a young Zora moved into his home after a fallout with their father in Central Florida.
During her stay in Jacksonville, Zora grew into an independent-minded young woman. In 1915, she relocated to Memphis to live with another older brother, Robert, whom she had also lived with for a time in Jacksonville. John and Blanche Hurston remained at 1473 Evergreen Ave. until 1936. During the decades, Zora visited the family and spent considerable time at the Hurston residence and an adjacent now-demolished family flower shop.
As a trained folklorist, Hurston wrote studies of Southern African American cultural practices recorded in Mules and Men and of voodoo in Haiti and Jamaica in Tell My Horse. She published an autobiography in 1942. As a fiction writer, she published several novels such as Their Eyes Were Watching God and also wrote plays.
3. Kofi Residence, 1544 Florida Ave., Jacksonville 32206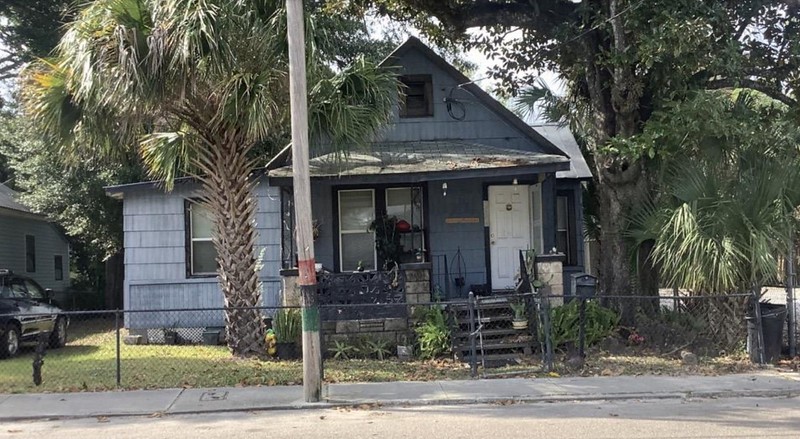 Briefly residing at 1544 Florida Ave. on the Eastside, Laura Adorkor Kofi was originally born in Ghana, Africa around 1893. Allegedly, her father was a King in the British West African coast. It is said that Kofi began hearing voices and visions, which was God calling on her to help Africans in America. She soon began to believe that it was her mission to travel to America and deliver her message.
She arrived in the U.S. around 1918 and rapidly rose as a national field director for Marcus Garvey's Universal Negro Improvement Association. In 1927, while residing at 1544 Florida Ave., she established the African Universal Church and Commercial League, where she infused her sermons with the importance of education and economy. As Kofi became more influential, gaining thousands of followers and becoming a chair with the UNIA, other public speakers became jealous. By the time her involvement with the UNIA ended, she had tens of thousands of followers, many of whom would see her speak at the Masonic Temple in LaVilla.
While on the pulpit in Miami, an assassin shot and killed Mother Kofi in March of 1928 at the age of 35. Although she died in March, Kofi was not buried until August 17, 1928. Responsible for her funeral and body, the Huff Funeral Home on Davis Street had to wait for burial instruction from Kofi's family in Ghana. While waiting for direction, Huff charged 25 cents a person to visitors seeking to view and pay respect to Kofi's displayed body. Eventually, it was decided that Kofi would be interred at Old City Cemetery. Upon the actual day of the funeral, Kofi's service attracted 10,000, with nearly 7,000 following her funeral procession.
While Mother Kofi's story is largely forgotten in Jacksonville, her impact on the African American community was significant enough that there is a small collection of research materials related to her life and works that exists at the New York Public Library.
4. Marabanong, 4749 River Point Road, Jacksonville 32207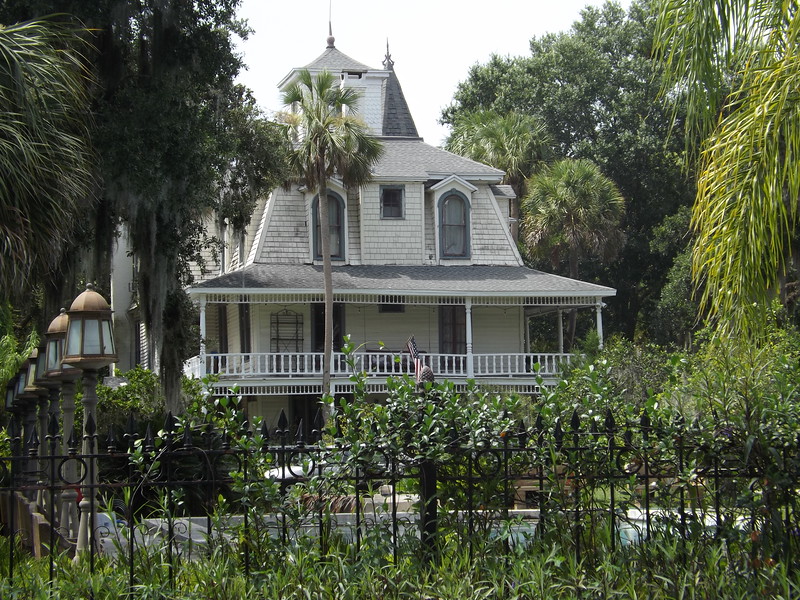 Empire Point's Marabanong mansion was built in 1876 by Thomas Basnett. The name is a New Zealand Maori Native word for "Paradise." Basnett's wife, Eliza Wilbur, was an internationally known scientist from New York. She was the first woman to lecture science students at Harvard University. While living at Marabanong, she invented a large astronomical telescope, which was occasionally used by neighborhood boys to spy on houses across the river in Fairfield.
In 1914, the house was sold to Eliza's cousin, Grace Wilbur Trout. Trout was a nationally prominent figure in the Women's Suffrage Movement. Prior to relocating to Jacksonville, she strong-armed the governor of Illinois into granting universal suffrage for women in that state and paved the way for the passage of the 19th Amendment, giving all women the right to vote. In Jacksonville, while residing at the Marabanong, Trout became the first president of the Planning and Advisory Board and president of the Jacksonville Garden Club.
5. Richmond Hotel, 422 Broad St., Jacksonville 32202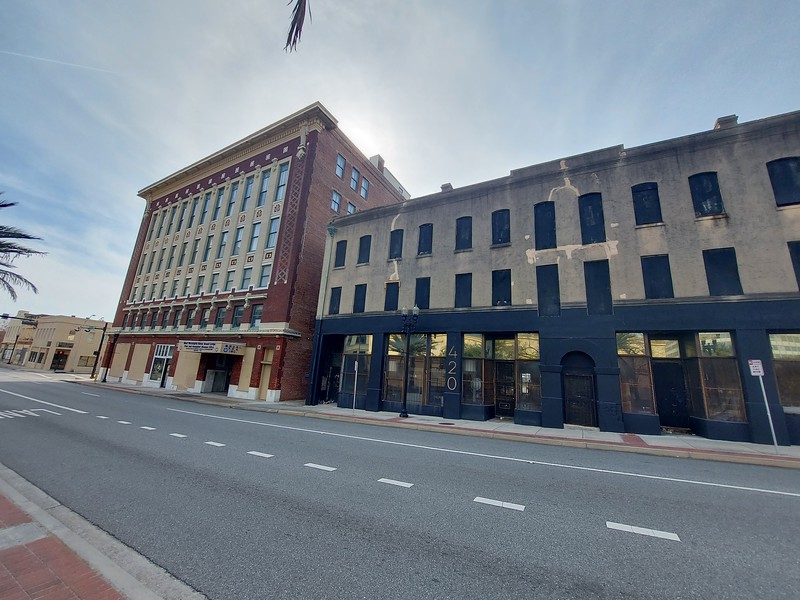 While Gilded Age and Progressive Era Jacksonville was filled with grand hotels, African Americans weren't allowed to stay in them. As the city developed following the Great Fire of 1901 and accommodations for African Americans were difficult to find, LaVilla's Broad and Ashley streets became corridors where businesswomen made investments to serve disenfranchised travelers. Their investments transformed LaVilla into an early ragtime, jazz and blues cultural epicenter.
The former Richmond Hotel at 422 Broad St. is a good example. Opening its doors in 1909 and operated by Alice Kilpatrick, the Richmond Hotel was one of the finest hotels in the city for African Americans during LaVilla's blues and jazz era. In addition, it was the only hotel readily available to African Americans that continuously operated between the first decade of the 20th Century and the passage of the Civil Rights Act of 1964. Featuring 48 rooms and a 65-seat restaurant, guests included Duke Ellington, Cab Calloway, Ella Fitzgerald and Billie Holiday. Many musicians would stand on the second-floor balconies to charm the large crowds of fans below who came to see them perform.
Kilpatrick's hotel also included several ground-floor storefronts that were leased to various tenants and businesses. One popular business was the Little Blue Chip nightclub at 426 Broad St., which was owned and operated by James "Charlie Edd" Craddock. Craddock was a controversial character who established the Little Blue Chip in 1921 after arriving in town. During the Great Depression, he opened a bread line for the hungry giving him a reputation as a philanthropist in the Black community. A part owner of Manuel's Tap Room on Ashley Street, Craddock was also known as a local bolita king and forced to pay the federal government $35,000 in back taxes in 1942.
Over the years, he acquired and owned several rental properties, the Charlie Edd Hotel, Young Men's Smoke Chop, Uncle Charlie Edd's Barber shop, loan offices, pawn shops, and Mount Olive Cemetery, employing as many as 500 to operate them. This included his most well-known business, the Two Spot nightclub in Moncrief. With a dance floor capable of holding 2,000, the Two Spot was said to be the finest dance place in the country owned by an African American.
6. Susie E. Tolbert House, 1665 Pearce St., Jacksonville 32209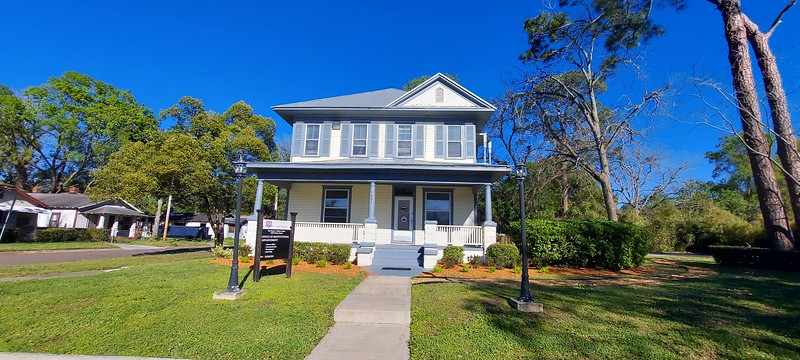 Born in Chicago, Susie Ella Middleton Tolbert moved to Jacksonville following the Great Fire of 1901. A mother of seven, Tolbert taught music and applied social etiquette at Edwards Waters College (now Edward Waters University). She also supported needy students by providing free room and board and lobbying for better facilities and equipment for Black children in town.
In addition, Tolbert developed the Willing Workers Club and the Christian Endeavor Organization for her church, New Bethel AME. Her Garden Club focused on beautifying Black neighborhoods throughout the city. In 1951, nine years after her passing, school officials changed the name of College Park Elementary School to Susie E. Tolbert Elementary School in her honor. Restored in 2012, her former residence is now the Office of Institutional Advancement on the campus of Edward Waters.

Ennis Davis
The Jaxson
Ennis Davis, AICP is an urban planner and co-owner of The Jaxson and Modern Cities. Reach Ennis at edavis@moderncities.com.

Ennis Davis
The Jaxson
Ennis Davis, AICP is an urban planner and co-owner of The Jaxson and Modern Cities. Reach Ennis at edavis@moderncities.com.
---
Sign up for the Jacksonville Today newsletter
Your local weekday newsletter for news and ways to get involved in Northeast Florida.