Le'Keian Woods' mother tells Mayor Deegan he isn't getting 'the help that he needs' in jail
Published on October 10, 2023 at 5:19 pm
The mother of Le'Keian Woods, whose Sept. 29th arrest on a Southside street went viral in a video online, pleaded with Mayor Donna Deegan to intervene because her son is "not getting any care" in jail but is still suffering from his injuries.
The call from Natassia Woods came during Deegan's conversation with host Al Letson Tuesday on WJCT News 89.9's First Coast Connect call-in show, as the mayor was answering broader questions about the issue of medical care at the Duval County jail.
Natassia Woods said that her 24-year-old son was injured when he was "beaten brutally" by officers. Sheriff T.K. Waters has said JSO's initial review showed officers had to use force because Le'Keian Woods was resisting arrest.
"He is not getting any care in there and he is still bleeding," Natassia Woods said. "He has a ruptured kidney and he is still pissing blood."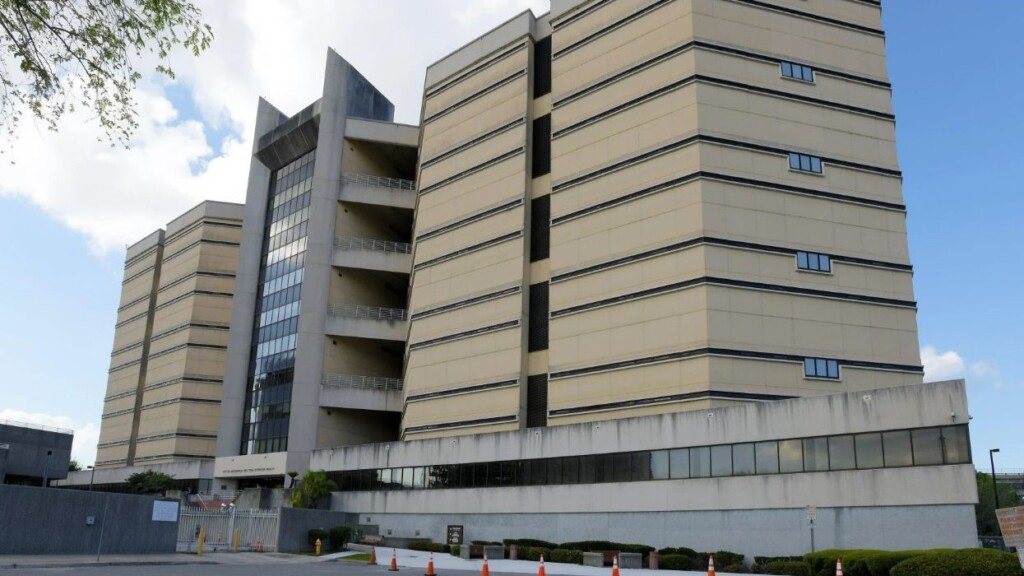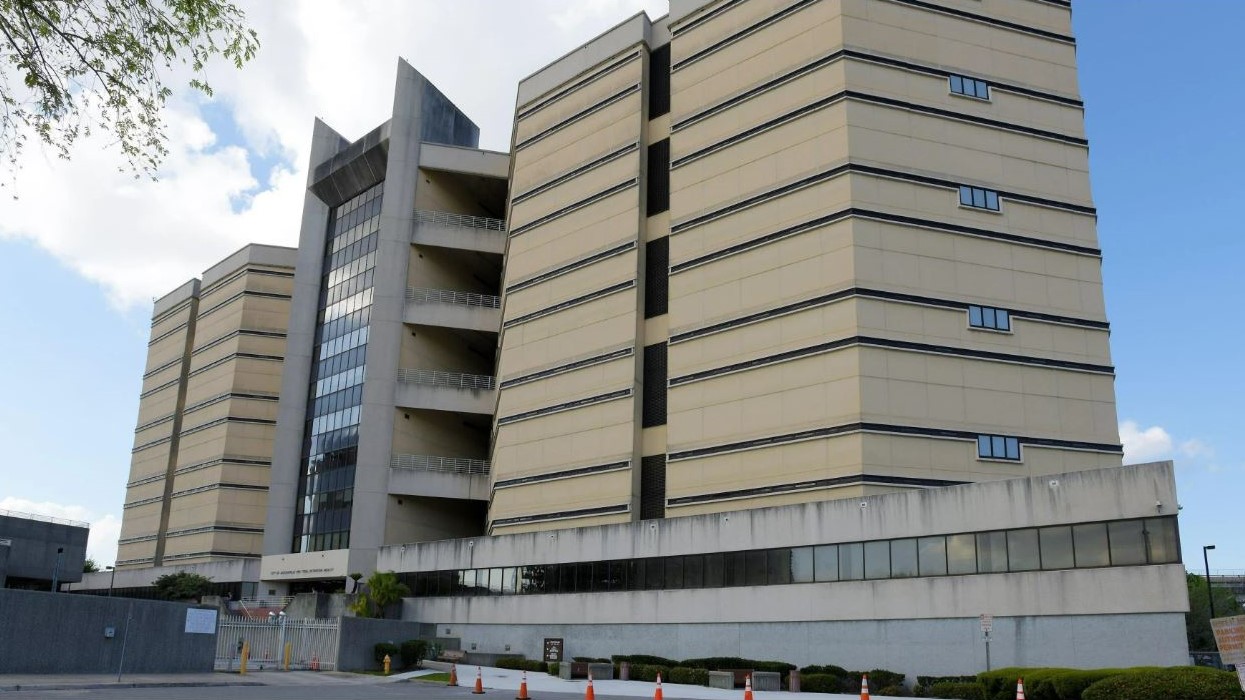 Deegan replied that she had spoken with Sheriff Waters recently on Woods' condition in jail.
"He (Waters) did assure me that he was checking on Le'Keian and making sure that he was physically OK," Deegan told her. "That is something I will follow up on again. If that is not the case, then I will place another phone call."
Woods' arrest report said that a Sheriff's Office gang unit was working near Toledo Road and Powers Avenue when they spotted a possible drug deal and one man's "pants weighing heavy on the right side of his person" as if he had a gun.
Det. Josue Garriga wrote in that report that he recognized Woods and watched him counting cash outside a truck before getting in and driving away. Garriga stated that the truck's driver was not wearing a seatbelt as the team followed it to Kensington Gardens Lane and surrounded it.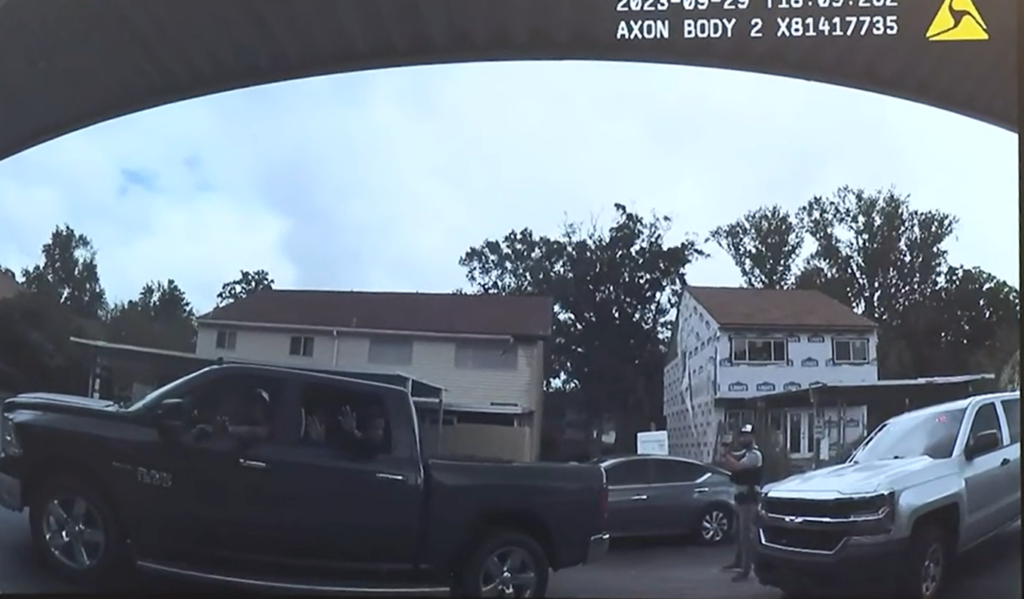 Two men in the truck were ordered out and handcuffed, as shown on body cam video that the Sheriff's Office released a week ago. But Woods ran, chased by Det. Hunter Sullivan, who ordered him to stop before firing his Taser. When Woods kept running, Sullivan fired the Taser again, hitting Woods. He fell down, but Sullivan wrote in the report that Woods "actively resisted" being handcuffed, adding that the man had blood on his face "from falling to the pavement."
The report also said that Sullivan hit Woods in the face, then lay on him to hold him on the ground.
"I delivered four more strikes to the suspect's face with my right fist and one strike to the right side of his ribs while other responding detectives and officers arrived to assist me," Sullivan wrote. "The struggle with the suspect continued for a long period of time, despite multiple officers and detectives attempting to safely place him into custody."
Garriga's narrative says he "delivered four knee strikes to the upper shoulder area to gain compliance," with "unintentional knee strikes to Le'Keian's face during the struggle."
Much of this was seen when Waters released one detective's body cam video of the arrest on Oct. 3 and edited clips of more bodycam video later that also showed what was found in the truck.
But the cellphone video caught by someone in a car near the arrest went viral, showing an officer pick Woods up and slam him onto the grass. Moments later, officers lift Woods up, revealing bruises and blood across his face.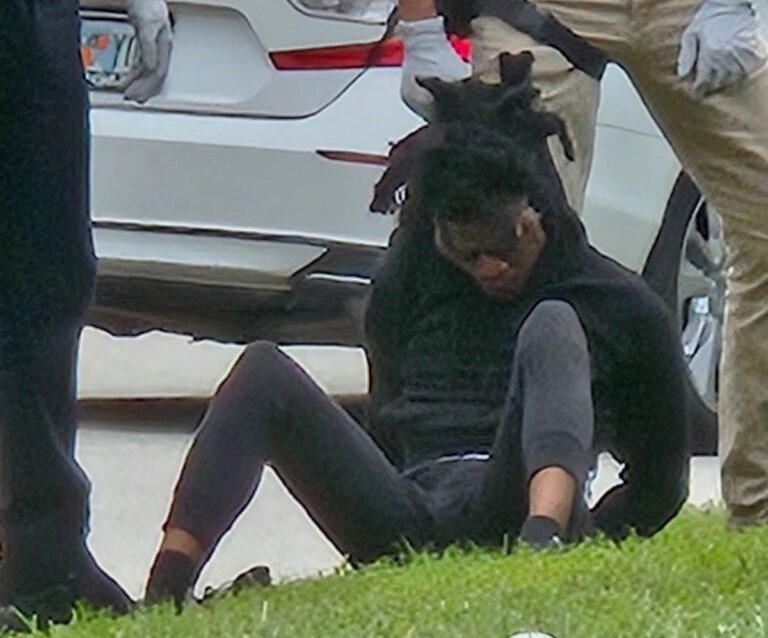 At a news conference on Oct. 4, Woods' family attorneys accused officers of punching the young man during the incident, causing his facial injuries. They also filed an official request for the U.S. Department of Justice to investigate Woods' police gang unit, and claim that its actions are part of a pattern of abusive conduct and harassment of young Black men. The attorneys also requested that the DOJ investigate the Sheriff's Office's "history of excessive violence, particularly against people of color."
During Tuesday's First Coast Connect, Natassia Woods told the mayor she had been "waiting for you to call me back." Deegan said she did not remember that they were scheduled for another talk.
"I told you that I would speak with the sheriff, which I did," Deegan said. "… He said that he did check on your son to make sure that he was OK. I know that was your No. 1 concern, his health, and it was our No. 1 concern as well."
Woods responded that she has been "trying to figure out, where's the transparency that everybody is preaching?"
"My son's not getting medical treatment. He is still pissing blood. His eyes are still swollen. He had bleeding from his brain," Woods said. "The help that he needs, he is not getting in there. So my main concern is his health. He's not getting treatment."
Saying that she understood Woods' concerns, Deegan said that the sheriff told her "that he checked on Le'Keian and that he was doing fine, and that he would monitor the situation. I think that because there is clearly some legal activity involved around this case, I think he has probably been hesitant to speak to you personally."
Woods said her son remains on 23-hour lockdown, allowed out for only an hour for phone calls or visits.
"They do not have him in a medical facility. They discharged him from the hospital," Natassia Woods said. "This has gone on for a whole week now that he's been doing that."
The mayor promised that she would follow up on her son's medical condition, reiterating that she was told he "was improving and he was fine, walking around."
On the program, Deegan also touched on recent changes to the jail's medical provider, which she and Waters announced in late July.
The Sheriff's Office cancelled a $98 million contract with Armor Correctional Health Services, switching to a $110 million contract with NaphCare. The sheriff did not indicate the reason at the time, but the death rate at the jail tripled since health care was privatized, and police had been investigating the death of Dexter Eric Barry, 54, in November after a stay at the jail.
Barry's family contends he died after his weekend jail stay because he did not get the medication he needed after a heart transplant. Barry had been arrested on a misdemeanor charge of simple assault and insisted to officers repeatedly that he needed his medication, The Tributary reported.
When asked about in-custody deaths at the Duval County jail, Deegan said that is probably why the medical provider contract was changed.
"There is also the option to discuss at some point … whether we can also take a look at perhaps providing health care through UF Health or something like that, if that's not something that actually ends up improving the outcomes there," Deegan said. "That's not a place where we are yet in terms of those discussions. That will only be something that I think the future will determine."
Any time someone is jailed, they should expect to receive the same care they would get if they were not behind bars, Deegan said.
Listen to the full conversation with Mayor Donna Deegan on Tuesday's First Coast Connect.
Lead photo: Natassia Woods (left) joins her family's attorneys and supporters of her son in front of Jacksonville police headquarters on Oct. 4. | Dan Scanlan, WJCT News 89.9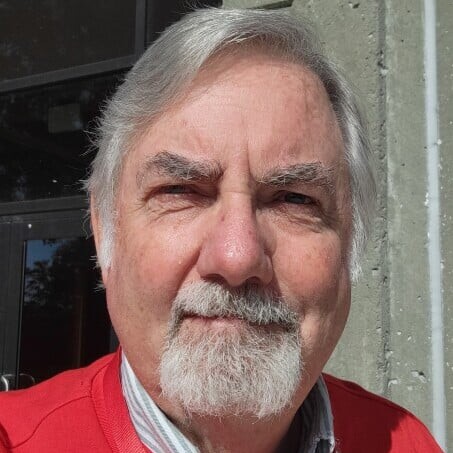 Dan Scanlan
Reporter, WJCT News 89.9
Dan Scanlan is a veteran journalist with almost 40 years of experience in radio, television, and print reporting. He has worked at various stations in the Northeast and Jacksonville. Prior to joining the WJCT News team, Dan spent 34 years at The Florida Times-Union as a police and current affairs reporter.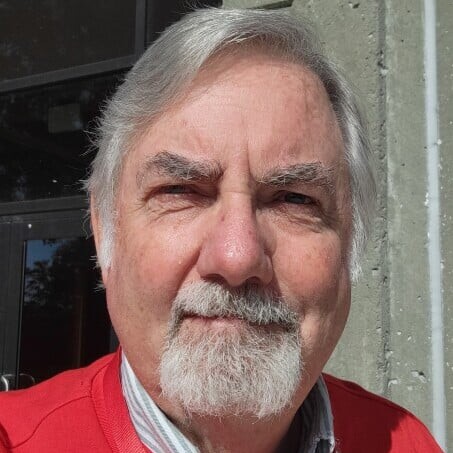 Dan Scanlan
Reporter, WJCT News 89.9
Dan Scanlan is a veteran journalist with almost 40 years of experience in radio, television, and print reporting. He has worked at various stations in the Northeast and Jacksonville. Prior to joining the WJCT News team, Dan spent 34 years at The Florida Times-Union as a police and current affairs reporter.
---
Sign up for the Jacksonville Today newsletter
Your local weekday newsletter for news and ways to get involved in Northeast Florida.