Superintendent Diana Greene ends trailblazing Duval career under scrutiny
Published on May 23, 2023 at 9:59 pm
Diana Greene's education career reached its zenith in the same place it began.
Next month, the Duval Schools Superintendent will retire after five years on the job and 37 years after she started as a teacher at Mamie Agnes Jones Elementary in Baldwin.
She retires as one of just a small handful of Black women in the country who have served as superintendents of large, urban school districts. Greene is also among a growing number of superintendents in Florida who have resigned, retired or been outright fired by their school boards in the past two years amid a politically fraught education climate in the state.
"Dr. Greene has been a trailblazer in this county," Duval School Board member Warren Jones said at a press conference following her announced retirement. "She's done historic work in this county, something that no other superintendent could consider they've done. We were just four points away from being an 'A' school district prior to the pandemic…She cares about our community. She cares about our students, and she works hard. Her passion shows through everything she does for this community."
Jones is himself a district graduate who has served in elected office for more than 35 years. He and other supporters believe Greene was unfairly forced out of her position amid a burgeoning teacher misconduct scandal at Douglas Anderson School of the Arts — though Greene herself hasn't publicly blamed the fallout for her decision to retire three years before her contract was set to expire.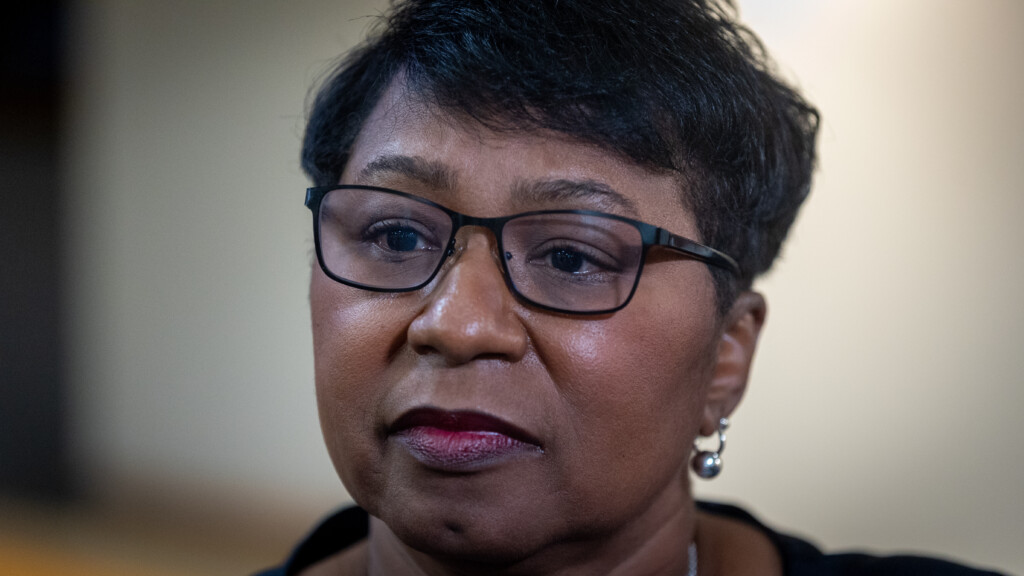 Greene's tenure ends amid criticism from people on both the left and the right ends of the political spectrum.
Nevertheless, she enjoyed bipartisan applause in 2021 when she was named the Florida Superintendent of the Year, the same year the district renamed six schools that were named after Confederates. And under her leadership, voters from both parties approved a sales tax referendum in 2020 that will fund school infrastructure and another in 2022 that increased teacher pay and funded athletics and arts programs. 
Those accomplishments were not enough to keep the veteran educator in her office at the end of Prudential Drive. Her impending retirement comes less than a year after Greene and the School Board agreed to extend her contract through 2026 and less than six months after the Board rated Greene an "effective" leader who exhibited strong "communication with the board and with the community."
Lessons learned?
Hours after Greene announced her retirement, the Jacksonville Public Education Fund, a nonprofit that has worked with the school district to recruit and retain more Black and Hispanic educators, applauded her for ensuring that during her tenure "more low-income students have donned caps and gowns, walked across a stage and accepted their diploma than any other time in DCPS history."
Overall, Duval County graduated 85.6% of its seniors during the 2021-22 academic year, a 0.5% increase from the year prior to Greene's arrival.
Graduating students — even if that percentage is approaching the non-pandemic-era high of 86.5% — is not enough for some of Greene's critics. Duval County education activist Quisha King is more concerned about what students are learning and the scores they are earning on standardized exams.
"When you dig into the numbers of these graduating children, their reading, math and science levels are extremely below proficiency levels," King says. "So who are we, actually, graduating?"
During the 2021-22 academic year — the most recent data available — just 47% of Duval County third-graders scored at Level 3 or higher (out of 5) in English-language arts comprehension on the Florida Standards Assessment. The statewide average was 53%. The school district, JPEF and others consider third-grade reading scores a bellwether for overall literacy.
That same year, just 35% of Duval eighth-graders scored at Level 3 or above on the Statewide Science Assessment, considerably below the statewide average of 45%. And just 28% of Duval eighth-graders scored at Level 3 or above on the FSA math assessment, below the statewide average of 42%.
Duval's achievement rates last year were all slightly lower than they were in the school year prior to Greene's arrival and lower than the year after her arrival, the 2019-2020 school year, which was interrupted by the beginning of the COVID-19 pandemic.
King says she hopes that whoever replaces Greene will "not focus on the social preparation of the children and more on the academic, because if they are more academically prepared, the social stuff will follow that."
Mask mandate morass
In her appointed, ostensibly apolitical position, Greene has navigated her share of political headwinds, as conservatives including Gov. Ron DeSantis have railed against the district's policies on requiring masks, conducting book reviews, supporting LGBTQ+ students and student safety. Meanwhile, liberals accused her of operating in lock-step with DeSantis' agenda and abandoning the LGBTQ community after the district severed its two-decade relationship with JASMYN in November.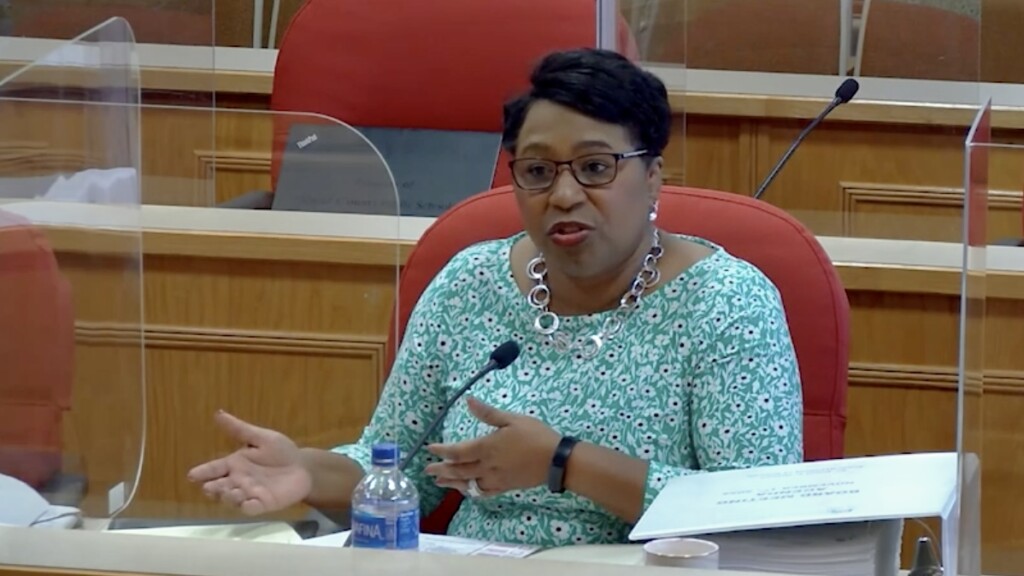 In August 2021, the Duval County School Board approved a mask mandate with a provision for medical opt outs. That fall, the Florida Department of Education moved to withhold state funding equal to School Board members' salaries for Duval and seven other districts with mandates amid the state's mask mandate ban.
Greene's retirement will mean eight of the 11 districts that sued the state over its mask-mandate ban in 2021 will have new superintendents, according to WFSU News. 
The superintendents in Alachua and Broward counties were fired due to low morale among educators and the handling of grand jury reports over school safety after the tragedy at Marjory Stoneman Douglas High School. Brevard County Superintendent Mark Mullins resigned before he could be terminated in December. Orange County Public Schools Superintendent Barbara Jenkins left her post in December. And, Alberto Carvalho ended his 13-year run as Miami-Dade Schools Superintendent in December 2021 to take over as Superintendent of Los Angeles Unified School District.
The three who remain in their position are David Moore in Indian River County, Mike Burke in Palm Beach County and Leon Superintendent Rocky Hanna, who currently faces the potential loss of his teaching certificate for speaking out against the state.   
Criticism mounted 
Among those generally opposed to the district's policies under Greene's leadership is Melissa Bernhardt, with Duval County Citizens Defending Freedom, who says the next superintendent needs to be more inclusive of all students in the county, something she argues Greene is not. 
Duval County Citizens Defending Freedom is the local chapter of an organization that believes the "corrosive effect of political correctness" has infected the U.S. Bernhardt and other members often attend School Board meetings and speak during public comment.
"When COVID happened, we saw a superintendent defy the law," Bernhardt says. "What message does that send to children? You're sending a message to the entire county that you're bigger than the rules and you think the law doesn't apply to you. That sets a precedent for principals and students."
Greene has also faced the fallout over lags in reporting incidents involving students — both after the recent arrest of a Douglas Anderson chorus teacher as well as previously, in reporting violent incidents on campuses.
Post-Parkland, in 2018, as school boards across the state and legislative leaders were reviewing their approach to student safety, Greene's first two months in Duval County were marred by a mass shooting outside of a football game at Raines High School that left 19-year-old Joerod Adams dead. Two others were injured in the incident after a season-opening football game against what was then known as Lee High School.
The shooting was referenced in a January 2021 statewide grand jury report on public safety that called out the Duval school district for not being "interested in taking some corrective measures" and holding people accountable.
The grand jury concluded that from 2016-2019, more than 2,600 reports of student violence — "a vast majority of these offenses were felonies" — were not reported to the state through the appropriate process.  
Greene led the district for only one of those years. She took over in July of 2018.
Duval County Schools Police Chief Michael Edwards resigned days after the report was released. 
A final straw
By the time Greene announced her resignation this spring, she was under mounting pressure because of the growing scandal at Douglas Anderson School for the Arts.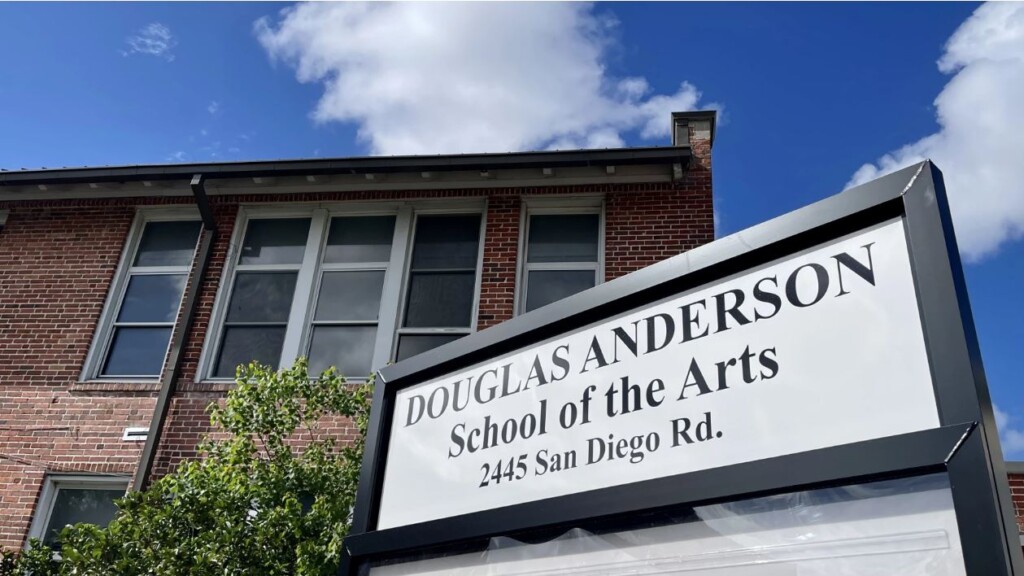 In March, former Douglas Anderson School for the Arts chorus department chair Jeffrey Clayton was arrested on campus following allegations of misconduct. He faces criminal charges stemming from allegedly kissing and touching a student with whom he had texted nearly 2,000 times. Clayton has pleaded not guilty to all charges. He retired after his arrest.
Clayton's arrest, the recent removal of three other teachers from Douglas Anderson classrooms, and allegations by current and former students that their own concerns over misconduct went unheeded are what led School Board member Lori Hershey to reconsider Greene's tenure.
"It is very difficult to part ways with somebody who has done good work on behalf of students and for Duval County Public Schools," Hershey said at a May 2nd press conference. "She will long be remembered for the half-penny sales tax that will bring great renovation and need for failing infrastructure in our district (and) will impact students for generations to come."
Hershey also said Greene told her in April that she wanted to retire, before the state had chastised the district for failing to report incidents at Douglas Anderson in a timely manner.
Greene has not publicly discussed her early retirement nor the events that led to it. Through a school district spokesperson, she declined an interview invitation from Jacksonville Today.
A trailblazer in Duval
Despite her detractors, Greene leaves her post with appreciation from an array of stakeholders. Even Bernhardt, often a critic of the district's policies, credits her for instituting tutoring programs that will benefit students. Former U.S. Representative Corrine Brown gave Greene a "10-plus" on a 1-10 scale for her performance, and even some Douglas Anderson parents have spoken to the board in support of her.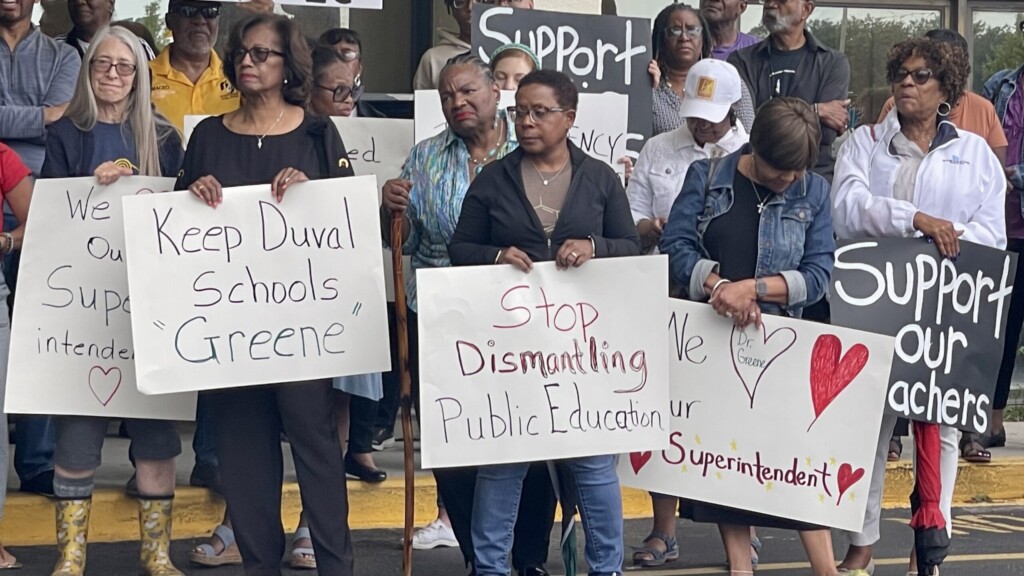 Bernadette Williams says educators like Greene allowed her to earn a degree from Florida State College at Jacksonville as well as advanced degrees.
 "She's a great superintendent," Williams said during a recent board meeting. "She's done some great work in this county. I feel like she's still much needed. I feel the times I've gone with her and heard her — I remember my own childhood, (with) six more children added to our home, where there were 12 children. I needed someone outside of my home to encourage me. And I had educators like her."
Greene is a third-generation educator whose father was an automotive teacher at a vocational school after he retired from the U.S. Air Force, and whose grandmother was also an educator.
She spent her childhood living all over the country before her family established roots in Ocala. She was a state champion hurdler in high school and ran track at Santa Fe College in Gainesville, before an ACL clipped her chances for earning a scholarship.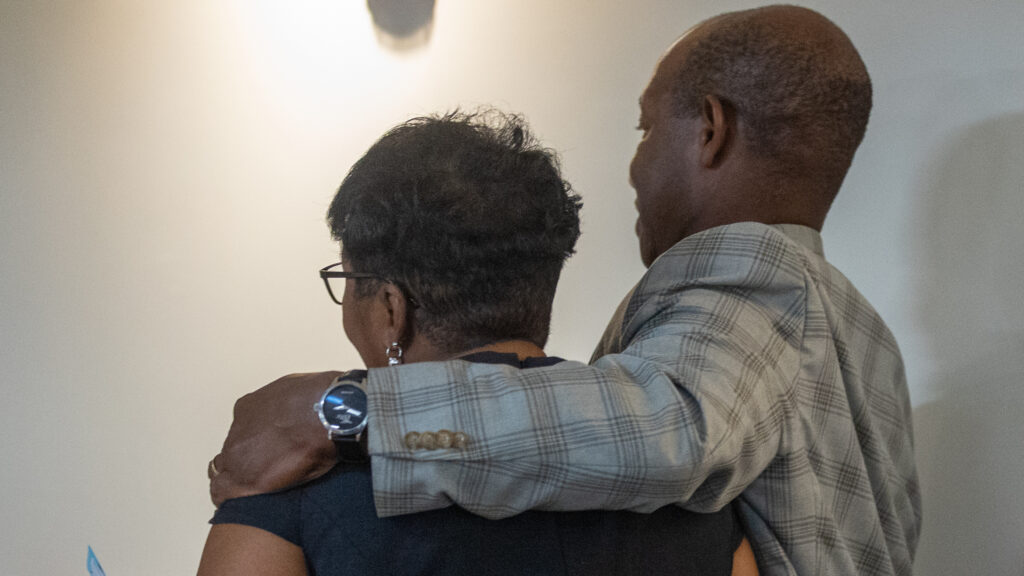 Greene transitioned to education and earned an undergraduate degree from the University of North Florida. Nearly four decades later, a career of overcoming obstacles concluded with her at the helm of a large, urban school district. According to a study from the School Superintendents Association, just 1.5% of superintendents nationwide are Black women.
This month, Education Week published a story about the sisterhood among Black female superintendents. It featured an image of more than a dozen Black women wearing T-shirts that read "As strong as the woman next to me." The photo was taken in Jacksonville, and Greene was in the middle of it.
In 2018, she was the first Black woman (and first Black person) to be permanently appointed as Duval Schools Superintendent. It's believed that fewer than 10 Black women have served as full-time superintendents in Florida history — including the current appointed superintendents in Broward and Seminole counties as well as Madison County Superintendent Shirley Joseph. 
In February 2021, when the Jacksonville Business Journal asked Greene about her trailblazing status, she told a story about a girl at John Stockton Elementary who drew a portrait of her when assigned to identify an influential African American during Black History Month.
The idea of being the first, she said at the time, wouldn't resonate until she retires.
"When people ask me about my legacy, that's not important at this time," Greene said then. "What's important is that the promises we've been giving to not only our children, but this community, I want to uphold those promises. To ensure those promises are carried out, you really have to be focused on getting the work done."
Greene will officially retire on July 24. Her last day in office will be June 2.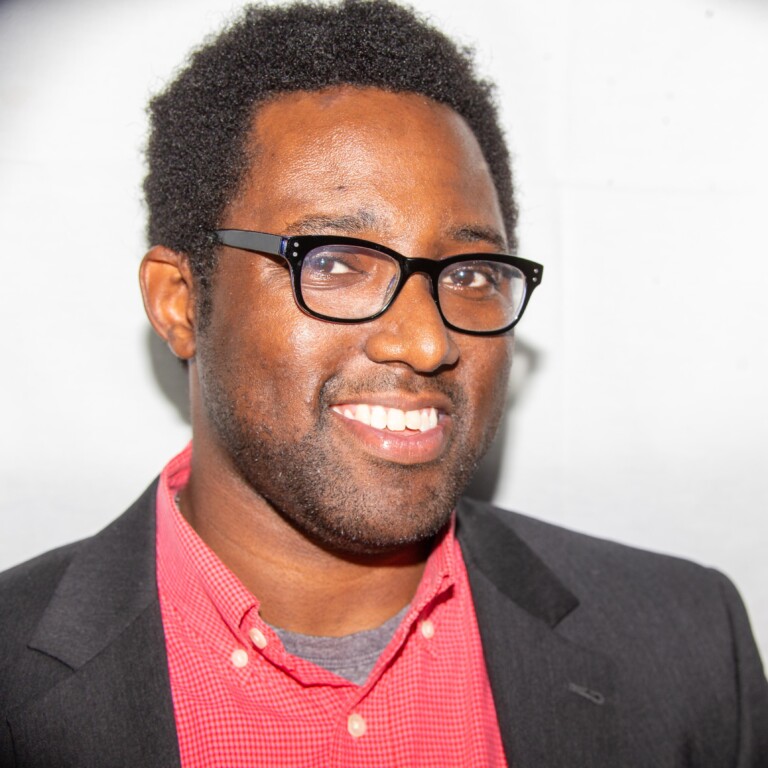 Will Brown
Reporter, Jacksonville Today
Will Brown is a corps member with Report for America, a national service program that places journalists into local newsrooms. He previously reported for the Jacksonville Business Journal

. And before that, he spent more than a decade as a sports reporter at

The St. Augustine Record

,

Victoria (Texas) Advocate

and the

Tallahassee Democrat. Reach him at will@jaxtoday.org.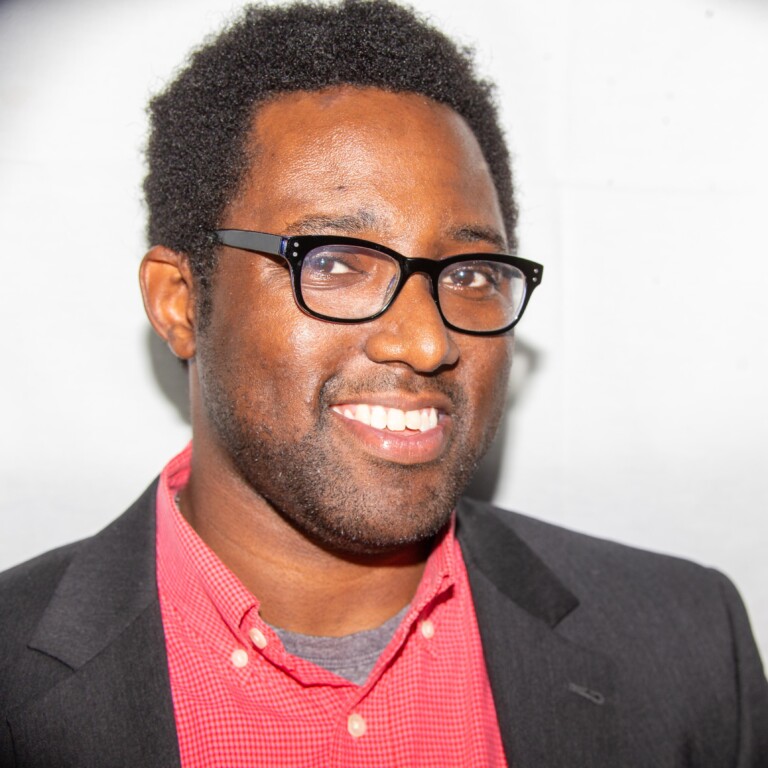 Will Brown
Reporter, Jacksonville Today
Will Brown is a corps member with Report for America, a national service program that places journalists into local newsrooms. He previously reported for the Jacksonville Business Journal

. And before that, he spent more than a decade as a sports reporter at

The St. Augustine Record

,

Victoria (Texas) Advocate

and the

Tallahassee Democrat. Reach him at will@jaxtoday.org.
---
Sign up for the Jacksonville Today newsletter
Your local weekday newsletter for news and ways to get involved in Northeast Florida.