Perspectives
A.G. Gancarski
Jacksonville Today Contributor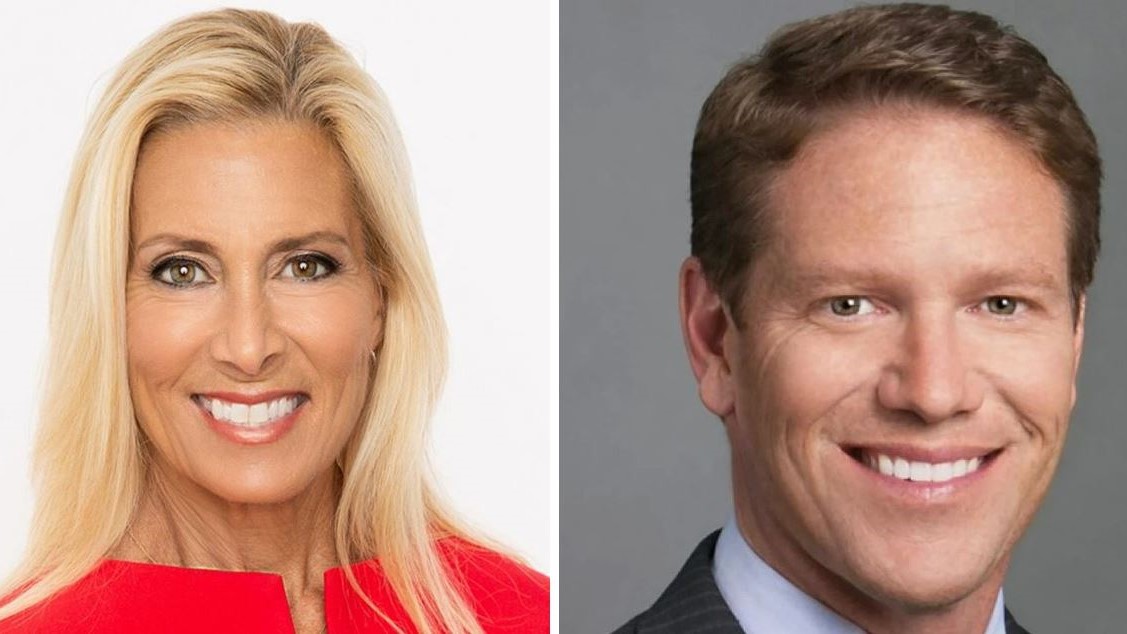 OPINION | The campaign we deserved? Looking back on the 2023 Jax mayor election
Published on May 15, 2023 at 1:47 pm
You might be reading this before you go vote. Many others have voted already. If you live in Duval County and have no plans to vote, why?
Politics is not a spectator sport. It is a contact sport, as outgoing Jacksonville Mayor Lenny Curry likes to say. And the 2023 cycle gave us vast insight into what the mayor candidates and their respective political machines think of the voters.
Perhaps the most compelling subplot, especially if he gets elected mayor, has been the evolution of Republican Daniel Davis. The former state legislator passed on a run in 2015, deferring to Lenny Curry, but even back then he made it clear he'd be running when Curry was done.
Promise made, promise kept.
Davis seemed to have a path as a moderate, business-friendly Republican that he could have taken, a GOP version of John Tecklenburg, a former chamber of commerce head who parlayed that role into becoming mayor of Charleston, South Carolina. What we got was something different.
The run-up to the first election in March was characterized by millions of dollars of bad-faith attack ads between Davis and fellow Republican LeAnna Cumber, which evidently was driven by both looking to occupy the same triangulating lane as political insiders with a dog whistle message for the MAGAs. Davis' political team knocked Cumber into irrelevance and then spent the rest of the winter gunning for Republican Al Ferraro, a real-deal social conservative whose principal crime was authenticity.
What was the ultimate payoff? Well, Cumber recently went on This Week in Jacksonville talking about sexual impropriety in public schools, managing to namedrop former Davis ally Kent Stermon and Trinity Baptist, offering what amounted to an anti-endorsement.
For his part, Ferraro didn't bring himself to endorse Davis' opponent, Democrat Donna Deegan, but he might as well have, with a not-so-cryptic Facebook post last week.
"I must tell you that it is disturbing to see my beautiful city being divided and chopped up. Power control and greed is what is driving politics in our city. Good people are afraid to run for office because they don't want to put their family or themselves under attacks that they have seen over the past election," Ferraro wrote.
"I'm asking you to take your time and select someone who you think will serve you and our community the best over the next 4 years. If somebody has been dishonest through mailers, TV commercials or other means, imagine how they will treat you once they have your vote," he concluded.
Davis' campaign hasn't acknowledged these defeated candidates, assuming instead that Republican voters would fall in line, presented with constant reminders that Sheriff T.K. Waters backs Davis, with millions of dollars in paid media contending Deegan would "defund" the police. But the strategy had its holes, as evidenced by an event near the end of the campaign.
A symposium with Waters and Davis last week got extra scrutiny because host Brendon Leslie, a right-leaning media personality from Fort Myers, was at the January 6 insurrection. Waters and Davis were both compelled to address the controversy, downplaying Leslie's presence at the Capitol as "not a crime" and saying he was just there to cover the event.
This was after a campaign where a lot of messaging had linked Donna Deegan with rioters after a Black Lives Matter protest in 2020 here in Jacksonville. Leslie was swept forward by the enthusiasm of the crowd, seemingly more of a journo-activist than an objective journalist in this case.
No, Leslie wasn't the Q-Anon Shaman, but he was part of the tour group. For a campaign predicated on a law and order message, embracing the legacy of January 6 by commissioning a host who believes the white supremacist riots in Charlottesville were a "lie" seemed questionable at best.
Davis' campaign elevated other hard-right figures as well, including Duval County School Board member April Carney (who never answered her own January 6 questions during her 2022 campaign) and Esther Byrd, the Board of Education member from the Jax area who posited on social media that in "the coming civil wars ("We the People vs. the Radical Left"), team rosters are being filled. Every elected official in DC will pick one. There are only 2 teams… With Us [or] Against Us."
Davis made a concerted play at the law-and-order message. So too did property appraiser candidate Jason Fischer, who contended at Leslie's event with the sheriff and Davis that his Democratic opponent, City Council member Joyce Morgan, had voted to "defund" the police. Even incumbent Republicans chortle about Fischer's attempt at branding for an office that historically has been bland and barely partisan — but may not be soon.
Will this stuff work? A lot depends on turnout today and if NPAs buy into Davis' ads painting Deegan as the extremist in the field. Deegan got some potentially meaningful Republican endorsements — Council members Matt Carlucci and Randy DeFoor and former Council President Scott Wilson – down the stretch. But her side wasn't without its own unforced errors as well.
One such questionable move: Florida Democratic Party Chair Nikki Fried recorded a GOTV video in which she appealed to locals to "just f***ing vote," calling back to her high-profile arrest in Tallahassee this spring protesting the passage of a six-week abortion ban in the state. Republicans mocked the play.
"The Florida Democrats were broken when I was Republican Party of Florida Chair many years ago, but at least they were trying to run a get-out-the-vote ground game. It's now f-bombs and narcissists looking for clicks, not wins," asserted Mayor Lenny Curry. "Good luck, Duval Democrats, and do y'all kiss your families with that mouth?"
It could be that voters in this election believe that clumsy expletive-driven marketing is a greater offense than months of bad-faith character assassinations from the other side. If so, Republicans will prevail, and for at least four more years (and more likely, eight more years), city government will look like and function like it does now.
But it's tough to sustain energy for the status quo. Consider the 1988 presidential election, in which George H.W. Bush had to overcome the "wimp factor" in his race against Mike Dukakis. He was helped along by brutal ads, including a famous one linking the Massachusetts Democrat with William Horton, a Black murderer who committed violent crimes while on furlough from prison.
Perhaps it was the Davis' campaign's need to present itself as something beyond a perpetuation of the Curry status quo that led it to campaign the way it did. Perhaps this strategy will prevail anyway. If that's the case, then it's yet another campaign that affirms – just as the 2015 and 2019 cycles did – that bareknuckle bad-faith attacks are just part of the game, and that they even work against a candidate as well-known and generally liked in Jacksonville as Donna Deegan, a former television anchor and charity founder.
As I've noted here, Alvin Brown lost re-election with a 55% approval rating, according to Curry's political operation at the time. If these tactics work again, it says a lot: about Jacksonville voters, about the vast majority who won't vote in this election, and what kind of politics people here really want.
Editor's note: Check out A.G. Gancarski Tuesday on First Coast News, where he's offering election analysis. And on Wednesday morning, he'll have a fresh new Jacksonville Today column to digest the results. He'll also be appearing live on First Coast Connect with Melissa Ross on WJCT News 89.9 Wednesday at 9 a.m. 

A.G. Gancarski
Jacksonville Today Contributor
A.G. Gancarski's columns were a staple in Folio Weekly for nearly two decades, and he has been the Northeast Florida correspondent for Florida Politics since 2014. He writes about the intersection of state and local politics and policy.

A.G. Gancarski
Jacksonville Today Contributor
A.G. Gancarski's columns were a staple in Folio Weekly for nearly two decades, and he has been the Northeast Florida correspondent for Florida Politics since 2014. He writes about the intersection of state and local politics and policy.
---
Sign up for the Jacksonville Today newsletter
Your local weekday newsletter for news and ways to get involved in Northeast Florida.