Perspectives
A.G. Gancarski
Jacksonville Today Contributor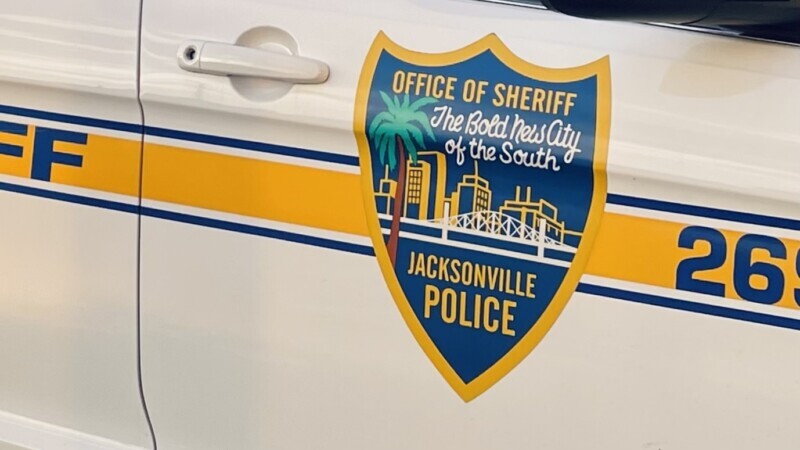 OPINION | Romanticizing law enforcement is a no-win game
Published on May 1, 2023 at 8:44 pm
One of my last columns of 2022 was about Kent Stermon, the former Jacksonville Sheriff's Office "Citizen of the Year" who, it turns out, did not live up to that title.
The Daily Mail reported last month that Stermon allegedly used "sold-out Taylor Swift tickets to lure a teen to his office and show him her breasts," according to unnamed "sources," who also claim Stermon then tried to buy her family's silence.
At the time of his demise, figures ranging from Gov. Ron DeSantis to the university system's Board of Governors to Mayor Lenny Curry offered statements of condolence that did not address what was an ongoing police investigation into Stermon.
Curry held a fundraiser for Georgia Republican Senate candidate Herschel Walker with Stermon months before his death. Years ago, DeSantis was so close to Stermon that he rented an apartment from him, allowed Stermon to help drive his endorsements and fundraising in this region, and then gave him multiple board appointments. Yet they knew nothing, said nothing.
And, of course, JSO gave Stermon special badge access, which he used, entering facilities 700 times since 2013 under the administrations of John Rutherford, Mike Williams, Pat Ivey. The issues were too much to ignore for T.K. Waters, who terminated this special relationship just before Stermon's death. But the reputational damage was done.
No one wants to comment on Stermon these days. The only party who responded to my inquiries about him for this column was the state attorney's office. They are preparing a report that should clear up a lot of innuendo and wild stories, which are not wholly true, they say. Curry, who loves to bait critics on Twitter and tell them to pound sand, is mute. So is Ron DeSantis, who would prefer to mud wrestle with Mickey Mouse than deal with the mud he's tracked into the governor's mansion.
So it goes.
Closer to home, we are barreling toward a 2023 election, one in which there has been no meaningful dialogue about policing or the sheriff's office, in no small part because no Democrat could be bothered to run for sheriff. Why do we have an elected sheriff to begin with?
It's not as if TK Waters, who gets four more years without a fight, is sitting this one out. We have seen his face on mailer after mailer, the sheriff towering over the diminutive law-n-order Republicans he endorses, as if the photographer is parodying the old Edgar Bergen/Charlie McCarthy puppet act.
And like those puppets, the GOP candidates have all the range of a See and Say when it comes to their rhetoric. Pull the string, and what comes out? San Francisco! Woke! Don't Defund the Police!
With the sheriff and the police union in the tank for Republicans — particularly mayoral candidate Daniel Davis, who is holding yet another campaign event at the Fraternal Order of Police building Wednesday instead of participating in a second televised forum with his opponent — Democrats have no reason not to be skeptical about the symbiosis between the GOP and the FOP.
Davis hasn't cracked the city's books yet, but he's ready to renegotiate public safety pensions at a time when there are serious macroeconomic headwinds that present an affordability crisis for now — and bigger issues on the horizon, with a property bubble popping soon enough.
Meanwhile, what is Deegan doing? She's opening the door to the exact same pension deal — the Florida Retirement System — Davis is offering. Goodbye, capital improvement plan! Hello, millage hikes!
Both Deegan and Davis issued the same canned quote about recruiting "the best and the brightest" as a need to spend some undefined sum of money. It's as if neither of our ahistorical mayoral hopefuls read David Halberstam's book, where the phrase "the best and the brightest" was a straight up indictment of the calamitous central planning that led America into the Vietnam Conflict.
The referendum in which nearly two-thirds of voters backed defined contribution pensions? Disregarded for political expediency.
This columnist understands Davis' political calculus — a quid pro quo. But with mailers every two days and TV ads blasting Deegan's "radical" and "woke" agenda, what possible political benefit does she derive from giving these unions and this sheriff what they want as they attack her?
(Meanwhile, neither Deegan nor any Democrat who ran this year except for Council candidate John Phillips has mentioned Kent Stermon.)
The capitulation to public safety unions is a sharp contrast to what is happening to other public-sector unions.
A bill removing automatic deductions for teachers and many other unions is ready to be signed by the governor, but the Employee Organizations Representing Public Employees bill exempts police, firefighters, and prison guards.
The House sponsor? Rep. Dean Black, the chair of the local GOP that is hammering Deegan for not backing cops, even though she's ready to do exactly what Davis did and give unions a sweetheart deal even before she's sworn in.
Teachers were once considered to be heroic, like cops and firefighters. That time clearly has passed, however, and it's such conventional wisdom that for all of their differences, Donna Deegan and Daniel Davis are effectively on the same page, giving police what they want at the expense of everyone else.
A.G. Gancarski
Jacksonville Today Contributor
A.G. Gancarski's columns were a staple in Folio Weekly for nearly two decades, and he has been the Northeast Florida correspondent for Florida Politics since 2014. He writes about the intersection of state and local politics and policy.
A.G. Gancarski
Jacksonville Today Contributor
A.G. Gancarski's columns were a staple in Folio Weekly for nearly two decades, and he has been the Northeast Florida correspondent for Florida Politics since 2014. He writes about the intersection of state and local politics and policy.
---
Sign up for the Jacksonville Today newsletter
Your local weekday newsletter for news and ways to get involved in Northeast Florida.