USS Orleck will reopen to public on Memorial Day weekend
Published on May 11, 2023 at 12:49 pm
As Americans honor their military dead on Memorial Day weekend, Jacksonville's historic U.S. Navy ship will officially reopen to the public — just over a year after it came to the city and a month and a half after it was towed to its permanent home on the St. Johns riverfront.
Before the reopening, the Jacksonville Naval Museum will host a private ceremony Friday at what's been renamed The Navy Pier (formerly Pier One) to commemorate the day in 1945 when the USS Orleck was officially launched into its long military duty.
Normal public visits ended when the ship was moved in April from a temporary spot in front of the Hyatt Regency Jacksonville. Look for tours to resume from 9 a.m. to 3 p.m. May 26; 9 a.m. to 4 p.m. May 27; and 10 a.m. to 4 p.m. May 28. The ship also will host a concert at 5 p.m. that Saturday with separate admission fee to jive with another activity in Downtown Jacksonville, museum executive director Jim Webb said.
"We are going to have some activities on the ship, concurrent with the Jacksonville Jazz Festival, which is Downtown," Webb said. "People can listen to it on the ship, on the uplands and maybe even on some small boats if they want to come up and listen to the music from their pleasure craft."
The Gearing-class destroyer was built in 1945, operating in the Navy's 7th Fleet during the Korean War. During this week in 1946, according to its deck logs, it was anchored in Hainan Strait, China, according to the Jacksonville Naval Museum's Facebook page. And this week in 1950, the Orleck was on duty in Subic Bay in the Philippines.
Renovated in 1962, the 390-foot warship once known as the "Grey Ghost" went to sea during the Vietnam War, earning 14 Battle Stars on top of four awarded it during the Korean conflict. The Orleck later served as a training ship, then appeared in the TV miniseries "Winds of War" before its sale in 1987 to the Turkish Navy, serving until 2000 as the TCG Yücetepe.
The ship's next duty was as a floating museum in Orange, Texas, then at another in 2010 to Lake Charles, Louisiana. Ship ownership was transferred in 2019 to the Jacksonville Naval Museum after three years of disuse. It was towed in late March 2022 to its mooring site Downtown on the St. Johns River, next to the Hyatt Regency.
The USS Orleck was supposed to move to its current pier just east of the Berkman Plaza marina by the end of summer. But issues preparing the pier for the warship delayed that, prompting Hyatt Regency General Manager Joe Hindsley to complain in November to a City Council committee, saying the historic attraction caused "significant negative financial impact" as well as guest complaints that it spoiled the view.
The Mayor's Office filed an emergency bill to expedite the move, allowing the Jacksonville Naval Museum to install eight mooring bollards and pilings at the old Jacksonville Shipyard basin's concrete pier to safely moor the destroyer.
Early April 3, the USS Orleck was moved to the pier by a quartet of powerful tugboats, the 2,250-ton warship's keel sliding into silt in the basin, plowing some up above the water amidship as the hull was pushed toward the pier. Now a $100,000 wooden access ramp will connect to a 70-foot-long gangway, just in time for Friday's anniversary celebration, Webb said.
"The ship was launched on May 12, 1945, and did sea trials and then commission on Sept. 15, 1945," he said. "She was semi-active during World War II — World War II ended Sept. 2. She didn't fight in World War II, but she was doing sea trials at the very end of it."
Another gangway at the bow remains for crew and emergency access to and from the old pier.
The Orleck is the first part of a planned riverfront development that will include a reopened Jacksonville Fire Museum, moved in March 2022 from 1406 Gator Bowl Blvd. to 620 E. Bay St. right behind the Orleck at a cost of $1.23 million. In the early 1900s, the two-story brick building was Fire Station 3. Fire department officials have no date as to when that museum will reopen.
Just west of the fire museum, the city has begun a Catherine Street extension that will include a cul-de-sac at the riverfront walkway when it is done this fall, with angled parking. And next to that is the new maritime museum ticket center with air conditioned bathrooms.
"We have installed our temporary uplands building, which is really a fancy construction trailer," he said. "We will have our ticket booth in there. We hope to have some soft drinks if people need them, especially during the summer when it's really warm."
The museum plans to add hard rubber mats atop the gravel for easier wheelchair access between ticket booth and stern access ramp. As for what the public will see when tours resume, Webb said there will be two levels of sightseeing, the first one the easiest.
"That takes you all around the main deck. That way you don't have to climb up any ladders or any step stairs," Webb said. "Then we have the blue tour, which goes up and down through all of the ship that's accessible. You can see the bridge, combat information center, and you can see the galley and go into one of the mess decks and see this amazing Sperry computer designed in 1937 that's all mechanical."
In the future, a third tour to check out the Orleck's engine room area below decks will be added, with hard hats provided by the museum, Webb said.
More riverfront development is planned just east of the fire museum and USS Orleck, starting with what will be called Shipyards West Park, across from the Maxwell House plant. The land is currently used for Jacksonville Jaguar and concert event parking. Then the second generation of Jacksonville's Museum of Science & History is planned for 2.5 acres of the Shipyards along East Bay Street, with a riverwalk and planned park space. That site is on TIAA Bank Field's Lot X across from Intuition Aleworks at East Bay Street and A. Philip Randolph Boulevard.
After Memorial Day, the Orleck's public tour schedule will be 9 a.m. to 3 p.m. Wednesdays through Fridays; 9 a.m to 4 p.m. Saturdays; and 10 a.m. to 4 p.m. Sundays. More information and tour prices will be posted soon at jaxnavalmuseum.org.
The museum also will host a shipboard Kutting For Kids event from noon to 4 p.m. June 25, to raise funds to fix the warship's berthing areas so it can host youth overnight stays and education programs. Participants will receive a haircut, hair donated to Locks of Love, a charity that provides hairpieces to children suffering from long-term medical hair loss.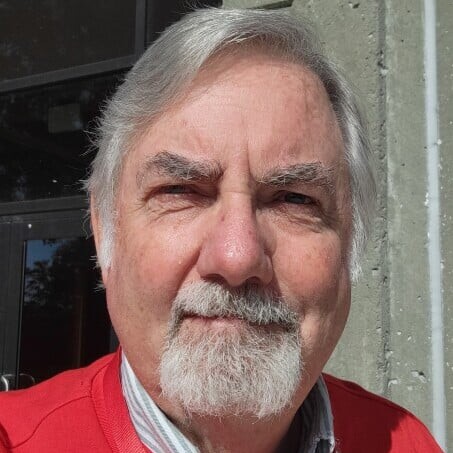 Dan Scanlan
Dan Scanlan is a veteran journalist with almost 40 years of experience in radio, television, and print reporting. He has worked at various stations in the Northeast and Jacksonville. Prior to joining the WJCT News team, Dan spent 34 years at The Florida Times-Union as a police and current affairs reporter.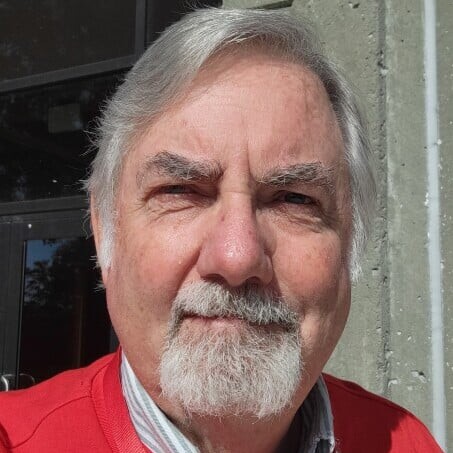 Dan Scanlan
Dan Scanlan is a veteran journalist with almost 40 years of experience in radio, television, and print reporting. He has worked at various stations in the Northeast and Jacksonville. Prior to joining the WJCT News team, Dan spent 34 years at The Florida Times-Union as a police and current affairs reporter.
---
Sign up for the Jacksonville Today newsletter
Your local weekday newsletter for news and ways to get involved in Northeast Florida.