Pack your patience: Travel from Jax could be a challenge this holiday
Published on December 22, 2022 at 1:20 pm
The rush to head over the river and through the clouds to grandmother's house is in full swing with Hanukkah, Christmas and New Years holidays after dual winters of COVID-19 travel restrictions.
That means more traffic in the air and on the ground as a winter storm looms across the northern U.S., along with heavier holiday travel on the ground as gas prices drop.
It's certainly the busiest winter holiday travel season at Jacksonville International Airport since before 2020's COVID-19 pandemic slashed air travel for months. Christmas bookings are estimated to be 6% higher than 2021 so far. But there's also the potential for delays caused by weather-battered airports elsewhere, spokesman Michael Stewart said.
"We know we will have impact," he said. "Unfortunately, a lot of people think the aircraft they are departing from is just sitting at the airport waiting to leave, when in reality that aircraft is coming from any number of other airports. So in the system that we have, if weather negatively impacts a major hub, it impacts the entire system."
A blizzard of trouble
AAA estimates 6.3 million Floridians will journey 50 miles or more from Friday through Jan. 2. That's an increase of almost 108,000 people over last year and a new record high for the year-end holiday travel period in Florida. An estimated 336,145 of those will be traveling by air, a 15% increase over 2021's Christmas holiday travelers, AAA said.
"We can tell from the days that we have had that our numbers are going to be higher," Stewart said. "We know our numbers will be up, but we won't have the exact number until all the airlines report in January."
But holiday travelers headed out of Jacksonville International Airport to points north and west could face issues, starting with weather more suited to Santa Claus and his sleigh. The Transportation Security Administration expects the busiest travel days to be Thursday and Friday during an end-of-year holiday travel period that runs through Tuesday, Jan. 3.
Dangerous winter weather is affecting much of the U.S. right now as an extremely cold air mass could affect at least 24 other states along the Gulf Coast and in the eastern U.S., according to NPR. That storm is causing coastal flooding and flash-freeze conditions on roadways across the central and southern Plains as well, the National Weather Service said.
A National Weather Service bulletin says a "strong arctic high pressure system" sweeping down from Canada was also causing thousands of canceled, or delayed, flights as of Thursday, a handful of airlines already rebooking flights for customers as the weather makes travel more difficult, NPR said.
As of Thursday morning, most scheduled flights arriving at JIA were listed as "on time" on its flight schedule website, although a flight from Newark, New Jersey, was canceled and others from cities like Baltimore and Washington-Dulles were delayed. So expect delays this holiday weekend due to weather, Stewart said.
"To what extent we really don't know until the actual weekend happens," he said. "Everybody does what needs to be done to prepare, but weather can have, as we all know, a really detrimental effect on the system if it shuts an airport down. If flights are delayed, it's just slower and you get into a lot of other issues. If there are closures, that's when you start to see major impacts and we can't predict those."
The National Weather Service warns of a hard freeze watch and wind chill advisory in effect from late Friday night through Saturday morning in Northeast Florida, with temperatures in the low to mid-20s inland and mid- to upper 20s along the coast. A freeze watch is in effect as well, a hard freeze predicted for Friday night into Saturday morning.
"We prep for this regularly," Stewart said. "We are not completely safe from some really, really bad things that can happen: frozen pipes, icing on bridges that have an impact on even workers getting to the airport. … We will handle it the best we can."
Travelers are advised to get to JIA at least two hours before their flights to have time to park if some lots are packed solid, and to get through security. And check with airlines on possible flight changes and cancellations, as well as the airport's own flight database at flyjacksonville.com.
Other travel issues
PARKING: As of Thursday, parking is not a problem at JIA, although the valet and economy lots were already full, according to its website. But the hourly and daily garages as well as daily surface lots have been packed during recent holidays since COVID as people feel more comfortable flying, and they could be busy as well.
The garage and nearby lots could ebb and flow as what Stewart called "meeters and greeters" bring or pick up passengers, then leave, especially on Friday, considered to be this year's peak travel day.
"They will park at the airport, but it will be a quick turn-around unlike people who are going out of town," Stewart said. "We think we have a sufficient amount, and we did pretty good around Thanksgiving, and we think the same thing will be the case over the Christmas holidays."
GAS PRICES: There is some good news for the estimated 5.8 million Floridians who are forecast to take a year-end holiday road trip, a 3% increase over last year's winter holiday road travelers, AAA said. The American Automobile Association says Florida gas prices dropped 12 cents per gallon earlier this week.
The state average has now declined five consecutive weeks, falling a total of 54 cents per gallon since mid-November, averaging $3.04 per gallon as of Sunday. That's the lowest daily average price since September 2021, according to AAA.
"The plunge at the pump is the result of falling oil prices, which have plummeted primarily due to market concerns about a global economic recession," AAA Auto Club Group spokesman Mark Jenkins said. "Lower oil prices lowers the cost of producing gasoline. These low gas prices should hang around through the end of the year, unless oil prices unexpectedly rebound."
Sunday's state average is almost 20 cents per gallon less than what travelers paid at the pump last Christmas ($3.23). And AAA's gas price website had Jacksonville's per gallon average at $2.97 for Jacksonville, $3 per gallon in St. Johns County, and $2.93 in Nassau County.
WEAPONS: Jacksonville could see a record number of gun seizures at its security checkpoint by the time 2022 ends if numbers for the first half of this year are any indication, according to TSA.
As of Tuesday, TSA has seized 70 guns this year at Jacksonville's airport security checkpoint, spokeswoman Sari Koshetz said. That number has jumped quickly from the 66 guns TSA officers had stopped only two weeks ago. At 2022's midpoint, TSA agents had seized 34 guns at JIA, Koshetz said.
"That is more than in any other year," Koshetz said. "The highest previous number for a calendar year, full year, was 50 in 2019."
In 2020, 36 guns were seized at JIA as the number of flights dropped during the pandemic. But local seizures jumped to 42 in 2021 due to the increase in people flying commercially, TSA said.
It's been a nationwide trend. TSA reported that it had already broken its yearly record for most firearms intercepted at security checkpoints as of this past Sunday, two weeks before 2022 ends.
While the number of firearms found in carry-on bags went down in 2020 during the pandemic, the numbers so far nationwide far surpass the tallies from all of 2021 and most of 2022. And while the law says firearms are never allowed in carry-on bags, regardless of state gun laws, TSA officers stopped 6,301 firearms, according to a news release Dec. 16.
On average, TSA said it stopped 17 firearms each day at checkpoints nationwide from Jan. 1 to June 30. Most of those were loaded, it said.
That number already beats the all-time record set in 2021, with 5,972 detected firearms. And with just over a week left in 2022, TSA expects to find about 300 more nationwide before bells ring in 2023.
"Firearms are prohibited in carry-on bags at the checkpoint and onboard aircraft," TSA Administrator David Pekoske said in the news release. "When a passenger brings a firearm to the checkpoint, this consumes significant security resources and poses a potential threat to transportation security, in addition to being very costly for the passenger."
Along with guns, TSA has confiscated many different kinds of weapons and other prohibited items at Jacksonville's checkpoint — from tasers, axes and ceremonial swords to switchblades hidden in fake handguns and empty hand grenades-turned-lighters.
Anyone found traveling with a firearm in their carry-on could face penalties that include loss of TSA PreCheck eligibility, more frequent screenings or arrest, depending on the state. TSA has increased the maximum fine for the violation to $14,950.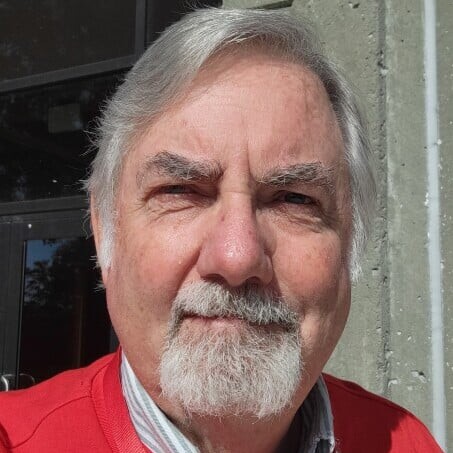 Dan Scanlan
Reporter, WJCT News 89.9
Dan Scanlan is a veteran journalist with almost 40 years of experience in radio, television, and print reporting. He has worked at various stations in the Northeast and Jacksonville. Prior to joining the WJCT News team, Dan spent 34 years at The Florida Times-Union as a police and current affairs reporter.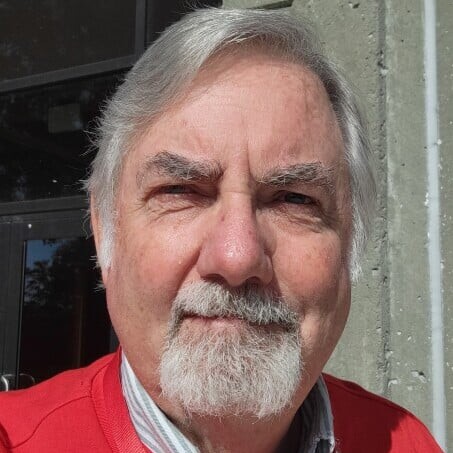 Dan Scanlan
Reporter, WJCT News 89.9
Dan Scanlan is a veteran journalist with almost 40 years of experience in radio, television, and print reporting. He has worked at various stations in the Northeast and Jacksonville. Prior to joining the WJCT News team, Dan spent 34 years at The Florida Times-Union as a police and current affairs reporter.
---
Sign up for the Jacksonville Today newsletter
Your local weekday newsletter for news and ways to get involved in Northeast Florida.