Mayor Lenny Curry could be violating the First Amendment on Twitter 
Published on December 13, 2022 at 9:22 pm
Navy veteran Mandie Marron was stationed in Jacksonville almost two decades ago. She joined Twitter mostly to keep up on "tech stuff" with others on her squadron. Over the years, she's used the platform to get more involved in local news and politics. But there's one major government figure, and frequent tweeter, she often can't respond to: Mayor Lenny Curry.
Like most Jacksonville residents, she's unable to reply to most of the mayor's recent tweets because he limits comments on them only to accounts he follows or "mentions." Marron says, "You're going to get feedback from the community, whether it's good or bad, and you need to be open to receiving both ends of that."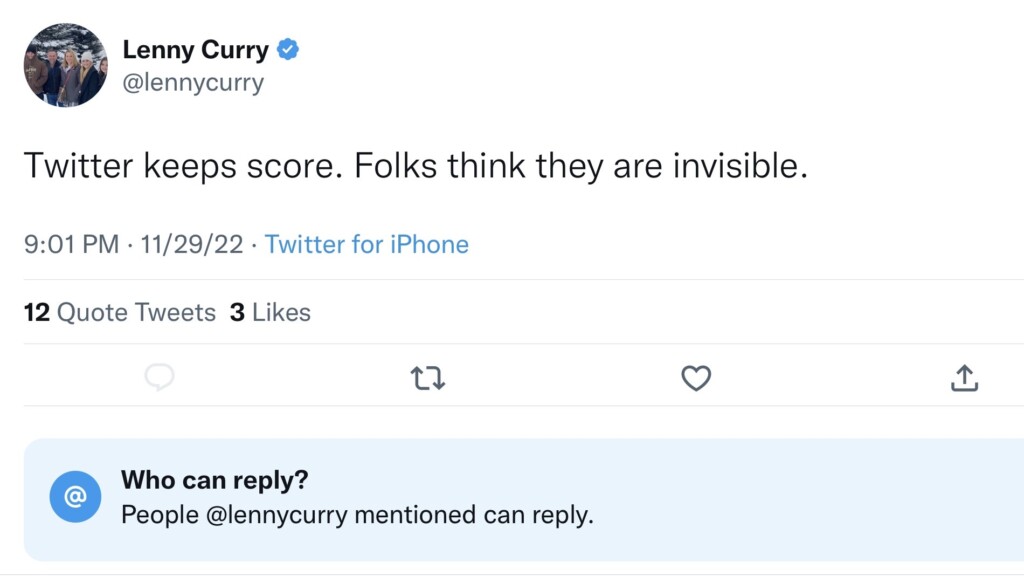 Beyond creating frustration for residents like Marron, Curry's Twitter block could also violate their First Amendment rights, according to free speech experts.
"If a politician or government official is using a social media account to conduct government business — and I mean that broadly in the sense of discussing governmental policies, discussing other government officials — then that is going to trigger First Amendment concerns," says Clay Calvert, the Brechner First Amendment Project director at the University of Florida.
Mayor Curry's office declined to comment on whether he is violating residents' First Amendment rights, nor did he answer Jacksonville Today's question: How does he decide which tweets he limits replies on? At the time of publishing, most of the mayor's recent tweets still had replies restricted from the general public.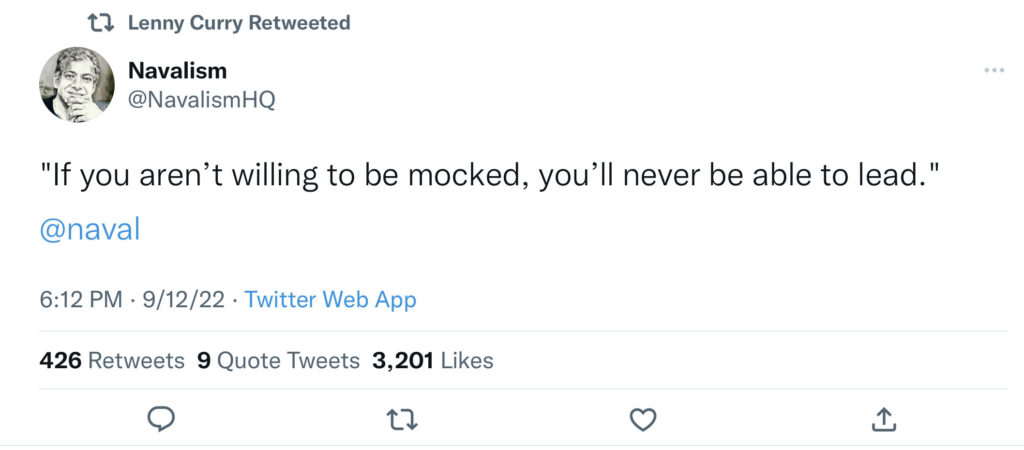 'Twitter keeps score'
Curry periodically engages people he disagrees with in keyboard battles, like what critics said was fat-shaming a resident this summer and calling a prominent local attorney a "media whore with no compass" last week. Both tweets were later deleted.
Under the city's social media policy, "Employees cannot use blogs or social networking sites to harass, threaten, discriminate, or disparage against employees or anyone associated with or doing business with the City."
When Jacksonville Today asked for Curry's response to constituents who find his tweets hurtful or inappropriate, his office responded only about one recent exchange: the mayor's now-deleted "media whore" tweet, which he made in response to lawyer John Phillips' commentary on Curry's friend Kent Stermon's civilian access to Jacksonville Sheriff's Office buildings. The mayor's office said Curry was processing then-private news about Stermon's health.
"Mayor Curry was told Kent Stermon had been admitted to the hospital with a serious health condition just hours before he saw the first tweet you are referring to, and he reacted," the statement says. (Stermon died after being released from the hospital, and his death is being investigated as a suicide.)
Personal vs. government accounts
Experts say the First Amendment generally protects Curry's right to tweet anything he wants – even if some find it inappropriate – as long as it doesn't violate Twitter's terms of service. But that same Constitutional provision protects residents' rights to engage in public affairs, as long as the mayor is using Twitter in an official capacity.
Based on case law, a few considerations determine whether Curry's Twitter blocking is illegal, experts say. The first: whether the social media account operates as a government page or a personal page.
"Are they using it as a kind of town hall space? Are they using it as a forum for constituents to talk to each other and to talk to them? Or are they using it as a personal tool?" says Mukund Rathi, a fellow with the Electronic Frontier Foundation (EFF).
If it's a personal account, the government official is protected by the First Amendment to speak and limit responses like anyone else, Rathi says. Government officials can campaign for office and talk about their government achievements on a personal page too without triggering First Amendment concerns, according to a recent Missouri ruling (though EFF advocated in court that the campaigning official had violated the First Amendment).
Like many Jacksonville dads, Curry tweets about the Jaguars, his kids and working out — all personal content. But Curry uses the same Twitter account to promote his city-funded podcast, gather public input on legislation and try to lure businesses to Jacksonville (most recently, Twitter itself). These and other tweets are what could push his account into official government account status in the eyes of the court.
Viewpoint-based discrimination
If a court found the mayor's is an official government Twitter account, then he could get in trouble for blocking replies. The First Amendment prevents the government from "abridging the freedom of speech, or of the press; or the right of the people peaceably to assemble, and to petition the Government for a redress of grievances."
"The lower courts have made it clear that the interactive space on a Twitter account … constitutes a public forum when it's being used for official purposes," Calvert says. "When government officials use it for such purposes, then they cannot engage in what we call viewpoint-based discrimination."
This precedent was most notably set in the Knight Institute vs. Trump ruling that said former president Donald Trump could not block people on Twitter. The "First Amendment does not permit a public official who utilizes a social media account for all manner of official purposes to exclude persons from an otherwise-open online dialogue because they expressed views with which the official disagrees," Second Circuit appeals court judges wrote in a unanimous 2019 decision.
Unlike that case, which centered on Trump's blocking people entirely, Curry restricts only those he doesn't "follow" from public discussion on his posts. Calvert says, "That's almost worse because now he's selectively excluding people."
As both experts explained to Jacksonville Today, government pages can set up a public discussion with limited access — only for residents of Jacksonville, for example. The limitation becomes unconstitutional, under established case law, if access is based on viewpoint.
"Viewpoint-based discrimination would be blocking people who disagree with the mayor, but allowing those and not blocking those who agree with the mayor," Calvert says.
He says residents who are blocked from responding could hire an attorney, and potentially file a lawsuit against the city if they believe their rights are being violated.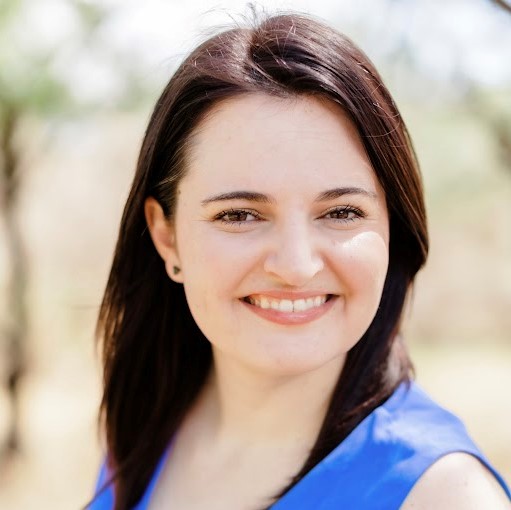 Claire Heddles
Reporter, Jacksonville Today
Claire has been a reporter in Jacksonville since August of 2021. She was previously the local host of NPR's Morning Edition at WUOT in Knoxville, Tennessee. Reach Claire with tips, ideas or comments at (904) 250-0926, claire@jaxtoday.org and on Twitter at @ClaireHeddles.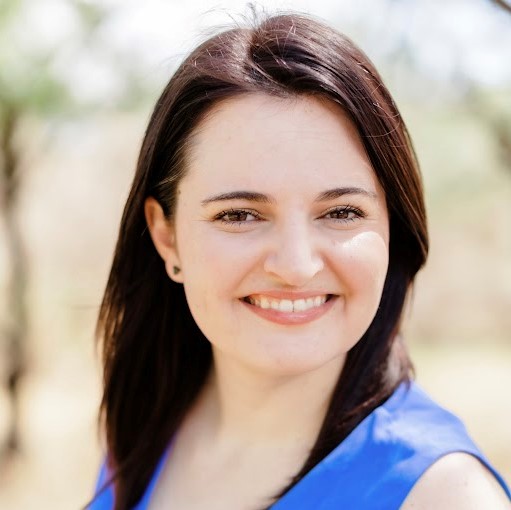 Claire Heddles
Reporter, Jacksonville Today
Claire has been a reporter in Jacksonville since August of 2021. She was previously the local host of NPR's Morning Edition at WUOT in Knoxville, Tennessee. Reach Claire with tips, ideas or comments at (904) 250-0926, claire@jaxtoday.org and on Twitter at @ClaireHeddles.
---
Sign up for the Jacksonville Today newsletter
Your local weekday newsletter for news and ways to get involved in Northeast Florida.