2 new Northwest Jacksonville schools mix HBCU culture with elementary curriculum
Published on November 28, 2022 at 12:16 pm
Mikynzi Alexander spoke with confidence as she recited Useni Eugene Perkins' poem "Hey, Black Child" at her school's ribbon-cutting last month.
Mikynzi is a first-grader at Becoming Collegiate Academy, where she learned the poem this fall, concluding with the lines:
Learn what you must learn
Do what you can do
And tomorrow your nation will be what you want it to be.
The idea of tomorrow is what motivates Cameron Frazier and Dwayne Raiford to try to capture the culture and values of historically Black colleges and universities as they've opened Becoming Collegiate and private school Icon Prep this year as alternatives to traditional public schools in Jacksonville.
Becoming Collegiate is a public charter school that worked with local businesses to raise money to open at the Gateway Town Center mall in Brentwood. Icon Prep is a private school that uses public vouchers from the state to educate students in Grand Park.
An interstate separates the schools. The inspiration of the nation's 107 HBCUs connects them.
A 2021 JPEF analysis said Duval public school teachers were working in "an environment that constrains their ability to bring their full authentic selves and skill sets to the classrooms."
It concluded that the lack of Black teachers presents "challenges to developing school cultures that are representative of students and their families, engaging and building and trusting relationships between teachers and families and adequately engaging students in academic effort."
Beyond faculty representation, the new Northwest Jacksonville schools offer mainstays of Black culture, like step teams, designed to emulate the HBCU experience and encourage students to enjoy the learning process and prepare them for collegiate success.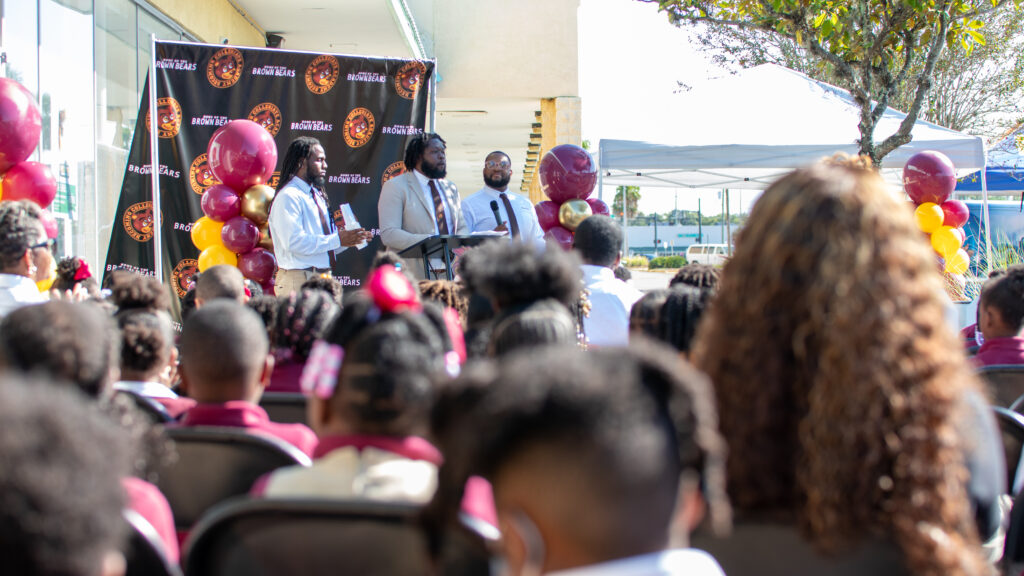 Belonging at school
"I'm from here – born and raised," says Frazier, executive director of Becoming Collegiate. "I've always set out to create spaces for my kids to belong, for me to belong… 'Love' and 'belonging' were key words that came during the vision part of the process."
Frazier grew up on the Eastside. He graduated from Andrew Jackson High School and earned his degree from the University of North Florida. Though he never attended a historically Black college, becoming a member of the Alpha Phi Alpha Fraternity made him realize the importance of establishing predominantly Black spaces in education, he says.
While working as an assistant principal at a charter school in Nashville, Frazier recalls reading a news story from home that said more than 50 Black children had been shot in Jacksonville that year. The figure shocked him because Frazier did not believe it was reflective of the community he grew up in and loved.
"I'm doing the right work but doing it in the wrong community," Frazier remembers thinking. "That statistic inspired me to come back home, open up this school in North Jacksonville…We specifically fought for this school to be in this community and for us to serve the Brown Bears we are serving." (Becoming Collegiate faculty call students Brown Bears as an homage to the children's book Brown Bear, Brown Bear What Do You See?)
In its first year, his school enrolled 80 children in kindergarten and first grade. They are from neighborhoods like Norwood, Brentwood, Lake Forest and the Eastside. Frazier plans to add a grade level each year, up through fifth grade.
In Brentwood, Becoming Collegiate is near a Catholic School, Guardian — part of the Catholic church's century-long commitment to educating Black children in Jacksonville — as well as another charter school: KIPP Jax Voice Academy. The three fill a void where Duval Schools closed Brentwood Elementary in 2021. The closest traditional public school is a mile away: North Shore Elementary, a C-rated school for the past seven years.
Okiria Coleman says the community that has been quickly fostered at Becoming Collegiate let her know it was the place to send her daughter Mikynzi. She is an Edward Waters alumni who has always enjoyed HBCU culture.
"They really need a village," Coleman says. "We know they know their ABCs and 1-2-3. They need a village to keep their confidence level up."
Frazier says at least one teacher in every classroom is a Black man, an anomaly in Duval County Public Schools, where 29% of teachers overall are Black — and just 6% are Black men, according to the Jacksonville Public Education Fund (JPEF).
"I always believe, 'You can't be what you can't see,'" Frazier says. "So, for our Black boys, and even Black girls, they need to see Black men not only being disciplinarians — I think we get so caught up in schools where Black men are typically gym teachers or a dean of students — (but) instructional experts."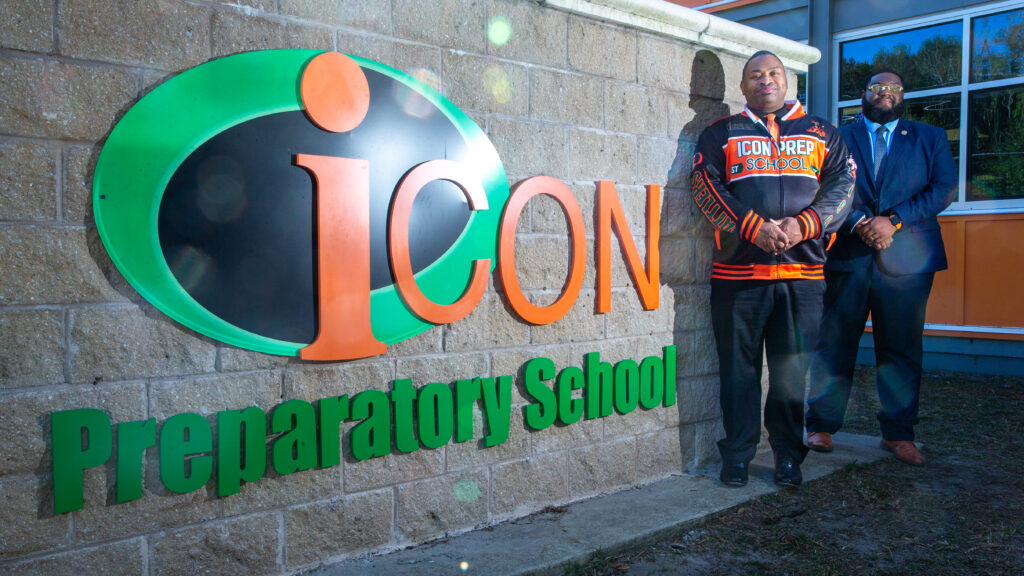 Investing in icons
At Icon Prep, a converted former Catholic school in Northwest Jacksonville, Superintendent Dwayne Raiford incorporates the lessons he learned as an undergraduate, graduate and doctoral student at Florida A&M into the curriculum for the first-year private school between Durkeeville and Grand Park.
Icon Prep faculty can be found most afternoons working with students on the cheerleading and dance squads or playing basketball at nearby Grunthal Park.
Icon Prep Principal Robert Gresham IV says extracurricular activities and school trips may be a hook, but he and the faculty predicate everything on classroom achievement.
Icon Prep, now enrolling in kindergarten through 6th grades for the 2023 school year, is on 13th Street near public schools Susie E. Tolbert and R.V. Daniels, a gifted magnet school. Tolbert was one of three schools in Duval that were nearly taken over by a charter school due to three straight years of earning Ds before it earned a C rating for the 2021-22 academic year. R.V. Daniels has seen dwindling student enrollment and dropped to a C in 2021-22 after being an A-rated school as recently as 2018.
Raiford says all of the students at the Jacksonville campus receive vouchers to attend.
Having a Republican governor and a Republican-dominated Florida Legislature, Raiford says, has been helpful in funding private schools like Icon, which opened its first campus in Tampa in 2018.
"Every year since that inception, the scholarship funding has increased," Raiford says. "Our enrollment numbers have gone up every year from year one. …I hope to see that continue."
Icon has 360 students enrolled in Jacksonville and 440 in Tampa. In classrooms, 15 students work directly with a teacher at all times, while another 15 students conduct independent study.
"We are to the point where we don't necessarily have a recruitment plan," Raiford says. "We have enough interest in the school that we don't have to think about that. We have a group that has consistently been there, and that number grows every year."
The Jacksonville location is undergoing the accreditation process through Cognia, the Georgia-based organization that also accredits Duval County Public Schools.
"We use a term: 'Learning without limits,'" Raiford says. "You have students who are taking those individualized courses. (If) they are taking English 1A, and they complete that course in the middle of the semester, you don't have to wait until the next term. You can start with English 1B. That's how students are able to get ahead. You're not held back. You're able to flourish and grow."
School choice in Florida
Not everyone agrees that Florida's increasingly encouraging "school choice" is a good thing though — chief among them the state's largest teachers' union.
In 1999, Florida was the first state in the U.S. to provide a statewide voucher program: the Florida Opportunity Scholarship, which helped students who attended failing public schools to transfer to private schools with state money to cover tuition.
Tallahassee Community College History Professor Andrea Oliver, who has studied educational segregation in Florida, says vouchers mean options.
"Parents of color, like any parent, want — at the end of the day — what any parent wants. They want their children to receive a quality education so that they can have the best possible chance for their future," she says.
Oliver now believes the vouchers — as well as charter schools, which are operated by private entities — siphon much-needed funding from traditional public schools. But as long as vouchers are on the books, she says it's in the best interest of Black families to take heed.
"That law may not have been written with you in mind, parents of color, but the law is still there." says Oliver, who hails from a family of public school teachers."It would behoove us to leverage those laws to our advantage."
Gov. Ron DeSantis made educational choice a platform of his first gubernatorial campaign and followed up on it by signing off on expanding the state's voucher program through the Family Empowerment Scholarship Program, allowing higher-income families to subsidize private education — including at religious schools — at taxpayer expense (Icon Prep does not have a religious component).
"Now, what has happened is the voucher program, in my view, has taken on a life of its own," she says.
B.E.S.T. outcomes
What Frazier and Raiford are doing to educate Black children in Jacksonville continues in the tradition of Estelle McKissick. McKissick started B.E.S.T. Academy in 1993 as a Saturday supplement to what students learned in school. At the time, her husband, Rudolph McKissick Sr., served as the pastor of what is now known as The Bethel Church.
Both are now in their mid-90s and retired — he was also a postman; she was an educator for more than 55 years in Duval County Public Schools — but B.E.S.T. Academy continues to welcome more than 100 students each week.
Current co-leader Glori Peters says B.E.S.T. Academy (which changed from Bethel Enhancing Students Totally to Best Enhancing Students Totally prior to becoming a nonprofit in 2017) works on reading, math, science and more with students in 3rd through 10th grades. Upperclassmen have the opportunity to take SAT and ACT prep courses. Most of the faculty at B.E.S.T Academy are Bethel members. Many of them, like Peters and co-leader Melody Davis, are longtime educators.
"We, as teachers, are committed to the authentic education of our kids," Peters says.
Since B.E.S.T Academy was founded, it has helped send students to universities including Florida A&M, Bethune-Cookman, Howard and Hampton.
Peters says the academy relies on The Bethel Church's congregation, which includes politicians, port executives, judges and journalists, to impart lessons on everything from ethics to robotics and local history. She says teachers have less implicit bias against the predominantly Black students because they are not far removed from the daily reality of the students they are serving.
Peters says, "We are going to tell them of slavery and how it went down. We will show them videos and introduce them to books…One of the things (about) B.E.S.T Academy is we try to show kids what their value is."
Student Self-Belief
Mottos like "Enter to Learn, Depart to Serve" and "The Standard of Excellence, An Education for Life" are not just words at HBCUs; they are the expectations of the alumni, faculty and everyone affiliated with the institution.
Frazier and Raiford have launched schools that openly borrow these commands in an attempt to foster a college-going culture within young children.
Gresham, the Icon Prep principal who followed in his father's footsteps by graduating from Florida A&M and serving as a principal of a school in Grand Park, says his school is teaching values through songs and chants so those lessons are internalized.
"That positive peer pressure is going to guide us from elementary (school) all the way up into college and into adulthood," Gresham says. "We need that. That's what we are pushing here. The chants, the songs and the things that we teach, we want to integrate it in a sneaky way and we want them to repeat it."
Both schools have acronyms that encourage commitment, empowerment and respect. Students are expected to recite them and govern themselves accordingly.
Coleman, the mother of first-grader Mikynzi at Becoming Collegiate, says she was attracted to the school because it is designed for Black people and operated by Black people.
She has already seen the difference in her daughter. The support system the faculty has fostered has allowed Mikynzi to flourish.
"(There is) a group of employees, faculty and staff that all genuinely have their own personal relationships with the students along with the parents as well," Coleman says. "The kids know the parents, they know the staff. It's one big family. There is no drill sergeant activity. Everyone is loved."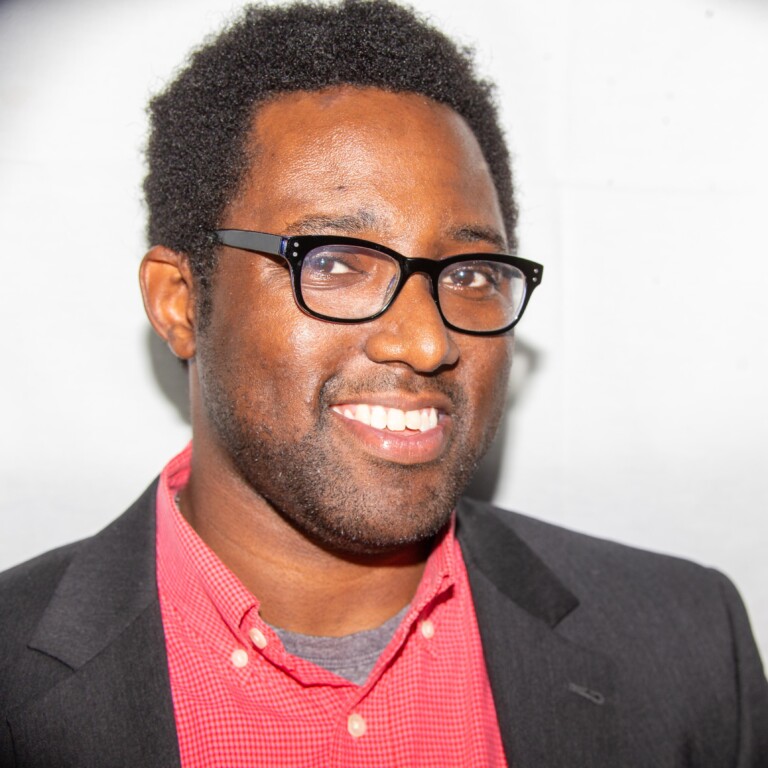 Will Brown
Reporter, Jacksonville Today
Will Brown is a corps member with Report for America, a national service program that places journalists into local newsrooms. He previously reported for the Jacksonville Business Journal

. And before that, he spent more than a decade as a sports reporter at

The St. Augustine Record

,

Victoria (Texas) Advocate

and the

Tallahassee Democrat. Reach him at will@jaxtoday.org.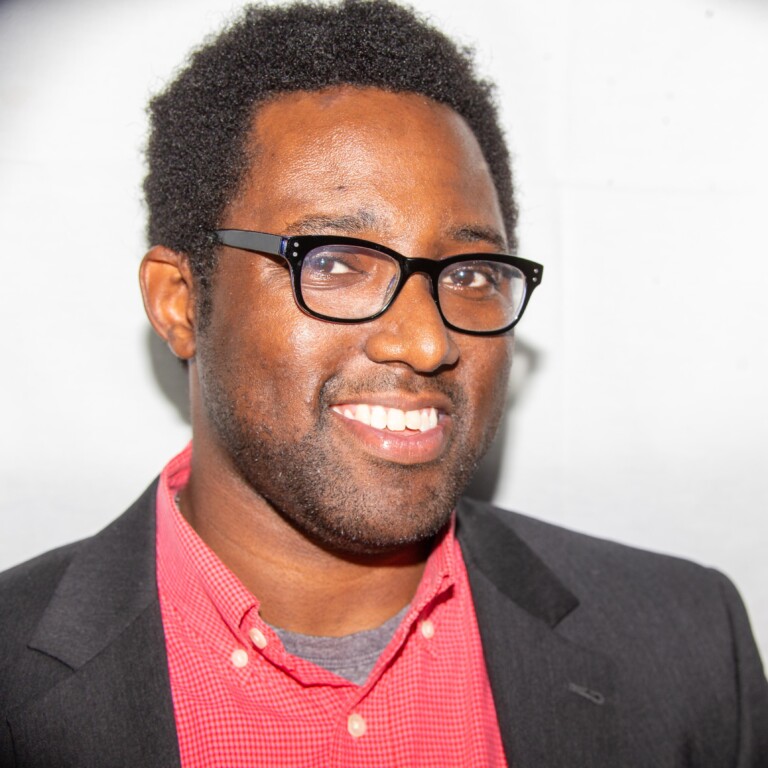 Will Brown
Reporter, Jacksonville Today
Will Brown is a corps member with Report for America, a national service program that places journalists into local newsrooms. He previously reported for the Jacksonville Business Journal

. And before that, he spent more than a decade as a sports reporter at

The St. Augustine Record

,

Victoria (Texas) Advocate

and the

Tallahassee Democrat. Reach him at will@jaxtoday.org.
---
Sign up for the Jacksonville Today newsletter
Your local weekday newsletter for news and ways to get involved in Northeast Florida.