Perspectives
Nikesha Elise Williams
Jacksonville Today Contributor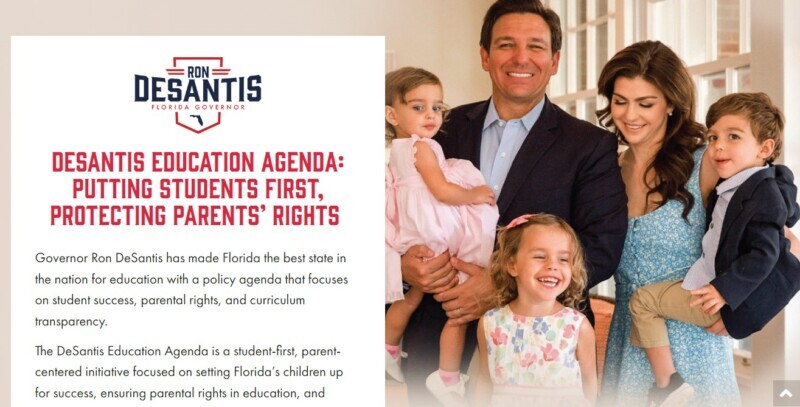 OPINION | Advocating for humanity is not indoctrination
Published on August 24, 2022 at 8:23 pm
As humans, we have an average of 6,000 thoughts per day. We are also flooded with as much as 34 GB of information a day.
These messages worm their way into our consciousness, settle into our subconscious and form our thought patterns. These thoughts shape our perspective and mold our world view. They create deep narratives tied to how we not only see our world, country, state, democracy, etc., but also how we should go about fixing or shifting it to make it better.
This hyperinformed culture we exist in is considered information overload. Anything you want to know, no matter its veracity, is available at the push of a button, a swipe of a screen, or by saying, "Hey, Siri." For adults, the experience is overwhelming. So how are our children faring when they cannot always distinguish good information from bad information, the helpful versus harmful narratives?
I've marveled at the messaging over the last few months in the drum-up to Tuesday's primary elections, especially at how warped the meanings of certain words have become. "Indoctrination" and "woke" are at the top of mind, but beyond the co-opting of this language initially meant to spark awakening and liberation, I am struck by how the very crisis in education conservatives say they want to prevent, they are actually contributing to.
The approval of the millage rate increase will boost teacher pay and fund improvements for sports teams and the performing arts at schools across Duval County. Meanwhile, the half-cent sales tax approved by voters in 2020 improves the condition of school facilities and bolsters safety and security.
This local emphasis on infrastructure, while laudable, is concerning because there isn't a similar emphasis on curriculum. Instead, state leaders' rush to score political points and increase national name recognition makes what our students are actually learning more about partisan loyalty than child development.
Duval County School Board member-elect April Carney was endorsed by Gov. Ron DeSantis, as was conservative incumbent Charlotte Joyce. Their wins Tuesday give DeSantis two strong allies for his education agenda, which includes platitudes like "educate, don't indoctrinate," along with other offal to feed a ravenous base such as:
Ensure parental rights in education and keep woke gender ideology out of schools
Support robust civics education
Reject the use of critical race theory (CRT) in the curriculum
Protect the right of parents to petition school boards and districts for redress of grievances
Guarantee the right of parents to curriculum transparency
Couched in the narrative of protecting parental rights is a blueprint for censorship and quelling dissent. For example, the notion to "support a robust civics education" seems innocuous on its face. We can all agree that civics is important. Understanding the history of our country and government and how it came to be should be required education for any child growing up in America today.
However, how do you teach history or government without acknowledging that at the same time our country was established for the freedom of all men, it was flagrantly and forcibly importing and enslaving others? How do you teach government without noting that the root of many of our laws, from minimum wage and tipping to three strikes and so-called "right to life" is oppression and the disenfranchisement of specific groups of people? Even if you're discussing ratifications of recent laws that rectify the ills of the past, do you not talk about the past?
The argument over to ban critical race theory in education and professional development picks a fight where there wasn't one. CRT is only taught in some law schools as a framework for exploring legal concepts and practices. Your sixth-grader isn't learning CRT. But at a time when they should be learning about the wars of the country, will they not learn about all the causes of the Civil War, to which there are still monuments, because by DeSantis' definition it's CRT?
Being gender inclusive in support materials and with "safe space" stickers is not indoctrinating children with ideology. Allyship does not automatically mean you are gay, lesbian, bisexual, trans, non-binary or any of the other letters flown over the rainbow. It means you have compassion enough to support others on their journey through life and the sense enough to hold space for their experiences without being a bigot, prejudiced, or discriminatory because he/she/they are different.
Furthermore, allowing parents (many of whom are not teachers) to petition school boards with their dislikes and approve learning materials (they're not even qualified to teach) only mobilizes a mob of myopic DeSantis devotees who can't separate fact from fiction, political theater from real life in the 34 GB worth of messages they download on a daily basis.
What good is the increase in teacher pay and funding for the arts, athletics and school improvements if what is taught inside is not the truth? What does it say about our state, our system of education, that we're more concerned with the image of progress than its actuality. What is the point of a beautiful facade if it's only covering up internal rot? Like a home infested with termites, a pristine exterior does not negate the crumbling in the struts and beams.
Policies that play pretend with "parental rights" erase effectual education. Instead, these policies only exacerbate the deterioration of intelligence no matter what the myth of American exceptionalism has deluded us into believing.
At a time when more than half of the country's adults read below a sixth-grade level and the country as a whole ranks 125th for literacy, I agree with school board member-elect Carney that there should be a greater emphasis on reading and math in education. But to be well read is to read widely: history, literature, poetry, science fiction, government and governance. All to understand that your story is not everyone's story and build empathy for others.
This is not indoctrination. This is not activism. This is not an agenda. It is supporting those who diverge from what is considered "normal" because they differ in race, sexual orientation, gender identity, or the ways in which they worship, and recognizing them for the beauty of their contributions.
This is advocacy for humanity.

Nikesha Elise Williams
Jacksonville Today Contributor
Nikesha Elise Williams is an Emmy-winning TV producer, award-winning novelist (Beyond Bourbon Street and Four Women) and the host/producer of the Black & Published podcast. Her bylines include The Washington Post, ESSENCE, and Vox. She lives in Jacksonville with her family.

Nikesha Elise Williams
Jacksonville Today Contributor
Nikesha Elise Williams is an Emmy-winning TV producer, award-winning novelist (Beyond Bourbon Street and Four Women) and the host/producer of the Black & Published podcast. Her bylines include The Washington Post, ESSENCE, and Vox. She lives in Jacksonville with her family.
---
Sign up for the Jacksonville Today newsletter
Your local weekday newsletter for news and ways to get involved in Northeast Florida.