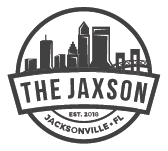 Perspectives
The Jaxson
on Jacksonville Today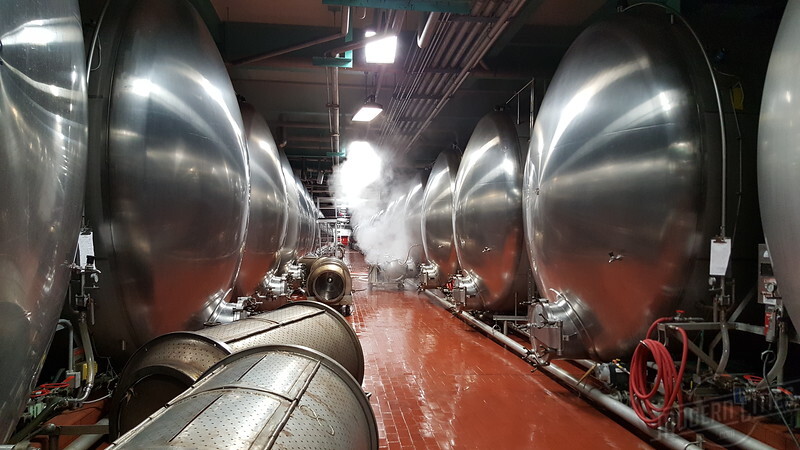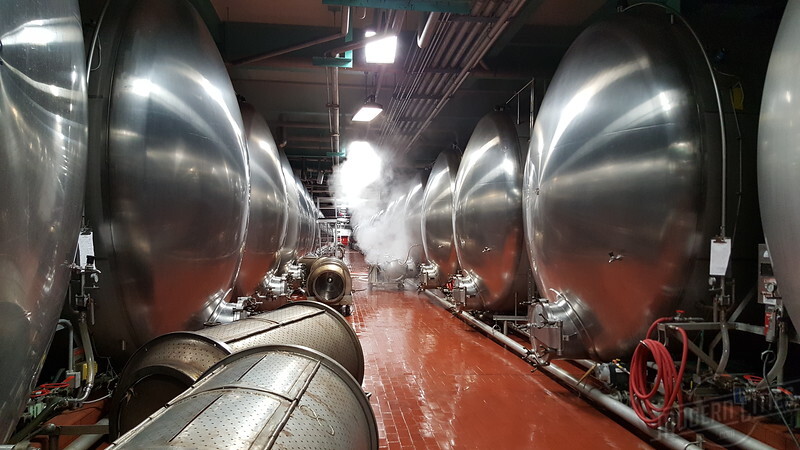 THE JAXSON | 8 Jacksonville industrial heritage sites ripe for tourism
Published on August 23, 2022 at 11:36 pm
Industrial tourism — visiting places linked to the industries most common in a particular place — is a growing interest among travelers. It could be tailor-made for Jacksonville, where diverse industries like shipping, lumber, coffee, cigars and many more have shaped our history and heritage.
What is industrial tourism?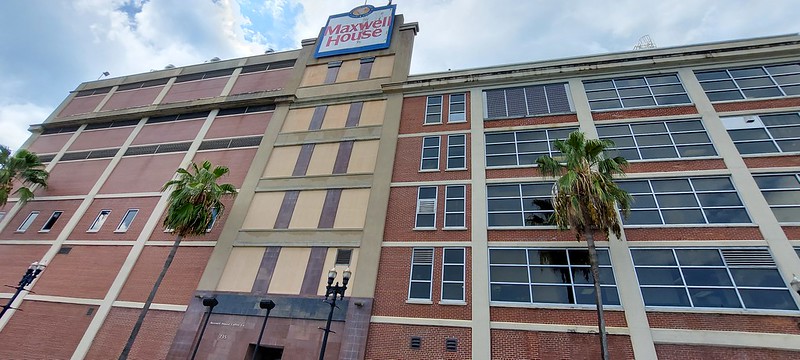 While internationally known for tourism, according to the First Coast Manufacturers Association, Florida also ranks among the top five states for manufacturing, with more than 20,000 manufacturing companies calling the state home. Since its founding, Jacksonville has played a significant role in the state's manufacturing scene. Historically associated with products like ships, lumber, naval stores, coffee, cigars, chemical products, wood pulp and millwork, Jacksonville had grown from an antebellum lumber port to having 350 manufacturing establishments employing 24,000 workers by 1950. Today, there are more than 1,100 manufacturing companies in Northeast Florida, representing more than 33,000 jobs and generating nearly 15% of the total gross regional product.
Despite this important part of the city's heritage, built environment and identity, much of its industrial history remains forgotten despite many long-time industrial sites that still significantly contribute to the city's economy, built environment and cultural identity. Each of the following industrial facilities would be great spots for industrial tourism in the future. In the meantime, here are eight large-scale industrial sites that are directly linked to Jacksonville's past and present.
Anheuser-Busch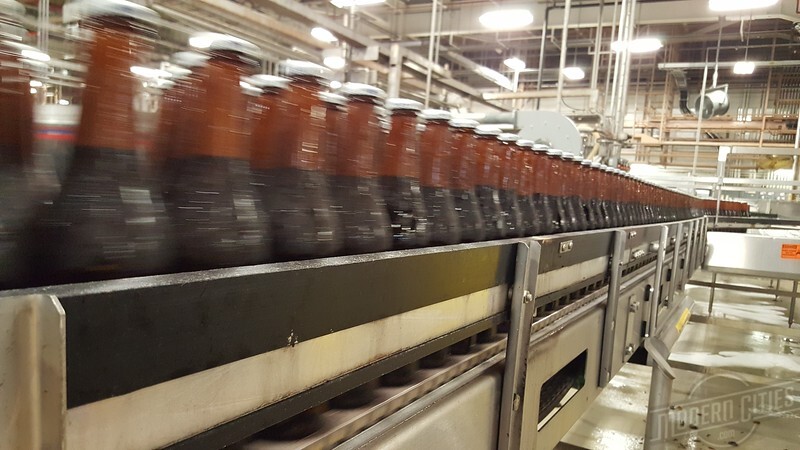 Year established: 1969
Address: 111 Busch Drive
It can be argued that a trip to St. Louis isn't complete without an Anheuser-Busch brewery tour. Founded in 1852, Anheuser-Busch is now part of AB InBev, the world's largest brewing company. It employs over 30,000 workers across 12 breweries in the United States.
---
Sign up for the Jacksonville Today newsletter
Your local weekday newsletter for news and ways to get involved in Northeast Florida.
---
A fixture in Jacksonville's manufacturing scene since 1969, Anheuser-Busch's third largest U.S. brewery produces 9 million barrels of beer annually. Covering 1.4 million square feet off Main Street in the Northside, the manufacturing operations of the brewery are impressive. Operating 24 hours a day year-round, the 205-acre plant site receives regular shipments of raw ingredients by rail, accommodates 235 trucks each day and even includes its own natural gas power plant. With a $50 million payroll, brands produced include Budweiser, Bud Light, Bud Light Platinum, Busch, Busch Light, Michelob Light, Michelob AmberBock, Michelob Ultra, Natural Light, Natural Ice, Shocktop, Landshark and American Red.
While some industrial operations may not be suitable for public tours, this situation does not apply to Anheuser-Busch's Jacksonville brewery. For decades, free self-guided tours where guests could learn about Budweiser's signature seven-step brewing process were offered at the brewery. Deemed as not being financially viable, tours at the brewery were discontinued in 2018. If Jacksonville decides to dive into the world of industrial tourism, reactivating this touring experience should be seriously reconsidered.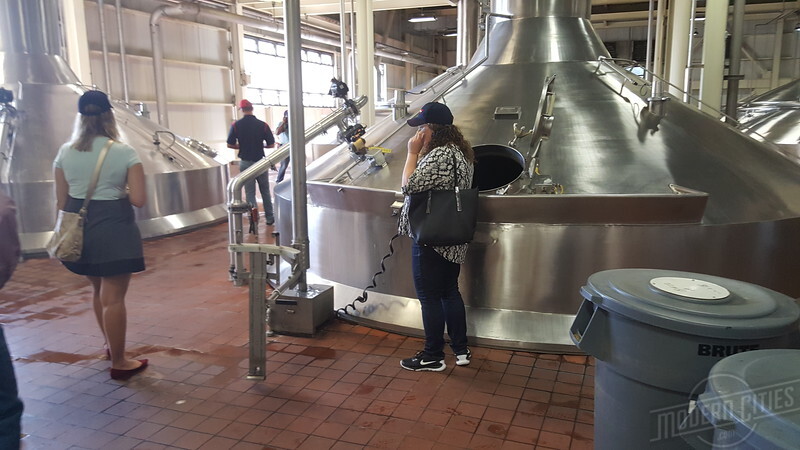 Anchor Glass Container Corp.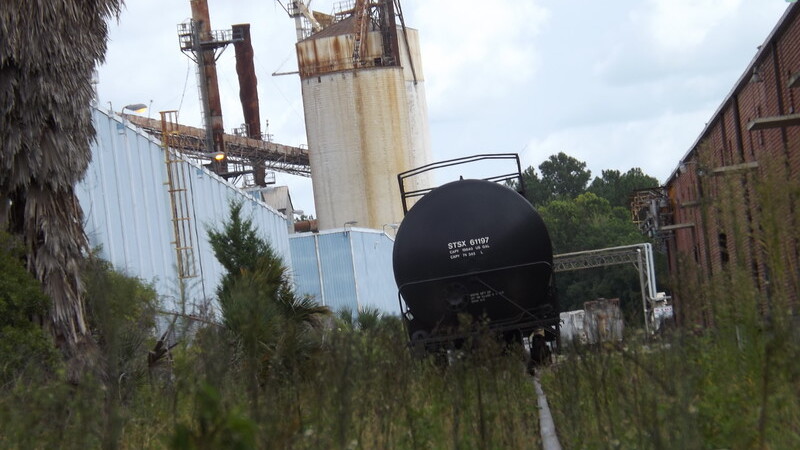 Year established: 1926
Address: 2121 Huron St.
Jacksonville is home to the only glass bottle plant in Florida. Covering more than 624,000 square feet, the Anchor Glass Container Corp. is one of the Jacksonville Electric Authority's largest accounts, paying as much as $900,000 a month on energy costs.
Glassmaking at this site in the Commonwealth neighborhood dates as far back as 1922 when a group of Pittsburgh-based capitalists led by Harry A. Neff, formed the Tidewater Glass Company to produce milk and soft drink bottles. Tidewater quickly closed and was acquired by Antonio Scalise in 1926, who then established the Florida Glass Manufacturing Co. In 1949, Scalise operated the plant as the Tropical Glass and Box Co. Early clients included Pepsi-Cola of Florida, Dixie Lily Co., Maxwell House Coffee, and Frostie Root Beer. Proving that the thought behind industrial tourism isn't new, Scalise's glass factory also offered daily tours.
Around 1955, the company became a subsidiary of the Anchor Hocking Glass Corp. In 1983, Anchor Glass Container was carved out of Anchor Hocking by Wesray Capital Corp., a private equity pioneer co-founded by William Simon, U.S. Treasury secretary in the Nixon and Ford administrations. Over the last few decades, employment at Florida's only glass manufacturing plant has hovered between 235 and 400. Today, it makes 2.7 million beer bottles a day, all for a single client, Jacksonville's Anheuser Busch brewery.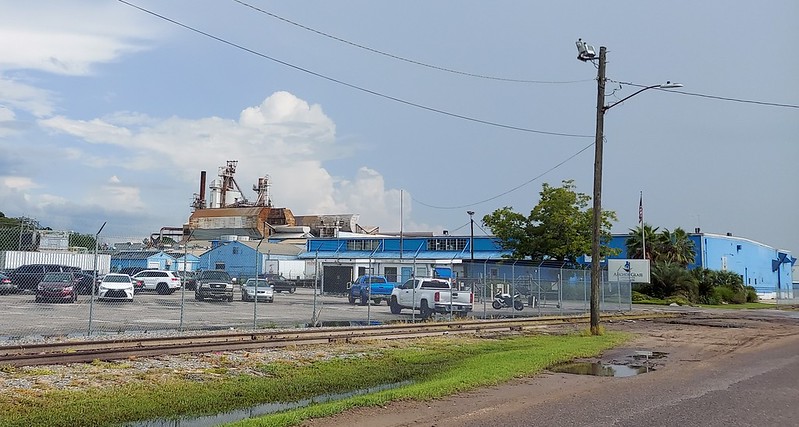 Bacardi Bottling Corp.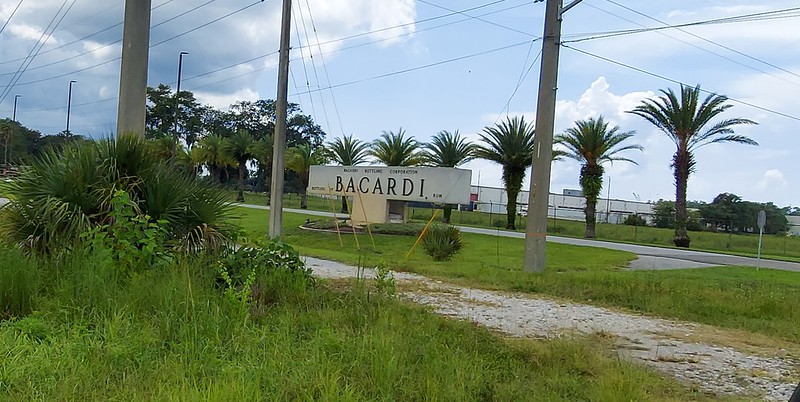 Year established: 1972
Address: 12200 North Main St.
Located just outside of San Juan, Puerto Rico, Casa BACARDÍ is the largest premium rum distillery in the world, featuring historical tours, mixology classes and tastings. The factory also features a visitor center that highlights the company's early roots as a small distillery in Cuba through the American Prohibition, the Cuban Revolution, its relocation to San Juan and beyond.
Bacardi was founded in 1892 by Facundo Bacardi Masso. At that time, rum was not considered a refined drink and was rarely sold in markets and taverns. Bacardi decided to try something new, isolating a certain type of yeast in the rum, filtering it through charcoal and using white oak barrels. The result was the world's first white rum. The distillery acquired by Facundo Bacardi and his brother was infested with fruit bats, inspiring the company's logo.
Bacardi grew internationally, with generation after generation helping to run the business. However, in 1960, the family-owned business was forced to move from Cuba due to its opposition to Fidel Castro's revolution. Today, the company employs over 7,000 people across four continents, with a brand portfolio comprising more than 200 brands and labels, including Bacardi rum, Grey Goose vodka, Patron tequila and Dewar's Scotch Whisky.
Perhaps it's time for Jacksonville to share its connection to the Bacardi story. Employing more than 200 people, Bacardi's 92-acre Jacksonville bottling plant is the company's largest in the Americas region. It produces more than 8.6 million cases of rum annually and supplies nearly all the Bacardi rum available and consumed in the United States. It also serves as Bacardi's headquarters for global product research and development. In addition, the Jacksonville campus doubles as a wildlife sanctuary that is home to a range of native plant species, bats, local birds and insects.
CMC Steel Florida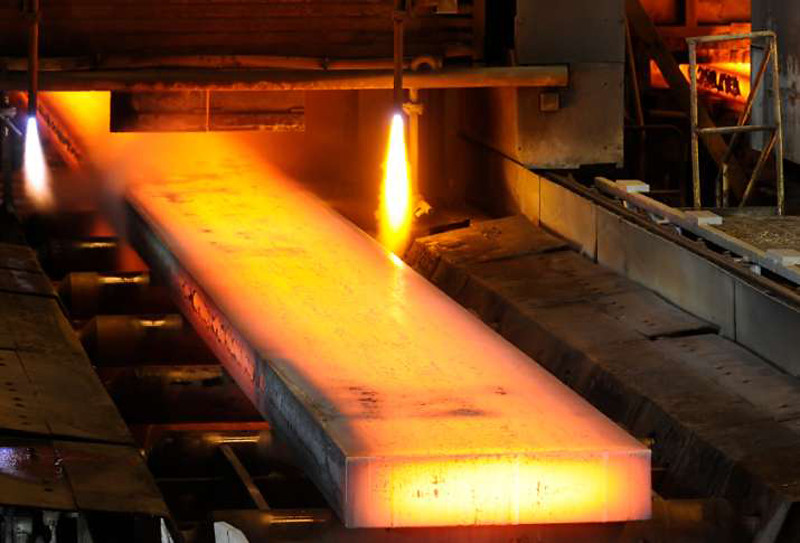 Year established: 1974
Address: 16770 Rebar Road
While not commonly associated with Florida, the metal industry has been an important part of Jacksonville's economy since the 19th century. For several decades, urban core companies such as Florida Machine & Foundry and Charles I. Capps employed thousands, producing products such as manhole covers, rakes and custom-built cutter heads.
Until the 2020 opening of a mill in Polk County, Jacksonville's CMC Steel Florida plant near Baldwin was Florida's only steel mill. Employing 250 workers, with an average annual salary of more than $80,000 and an annual payroll of $20 million, CMC Jacksonville is JEA's largest single-site customer. The 600-acre electric-furnace mill was originally built for the Florida Steel Corporation in 1974. At the time, Tampa-based Florida Steel was the nation's largest producer of reinforcing steel. During the 1990s, the company became the AmeriSteel Corporation after being acquired by Japan's Kyoei Steel Ltd. Kyoei sold AmeriSteel to Brazilian-based Gerdau SA in 1999.
Commercial Metals Co. of Irving, Texas, bought the mill from Gerdau Jacksonville Ameristeel in December 2018 as part of its acquisition of 33 rebar fabrication facilities in the United States and steel mills in Tennessee, New Jersey and California. The Jacksonville mill consists of two major operations: the melt shop and rolling mill. There are also shredders, which take large objects — like cars and other large pieces of metal — and shreds them down to be melte. To put the mill's output in a visual perspective, there is approximately one ton of steel in the average car. So basically, the Jacksonville operation is melting and rolling about 90 cars per hour or up to 750,000 cars into high-quality steel rebar and wire rods per year.
Maxwell House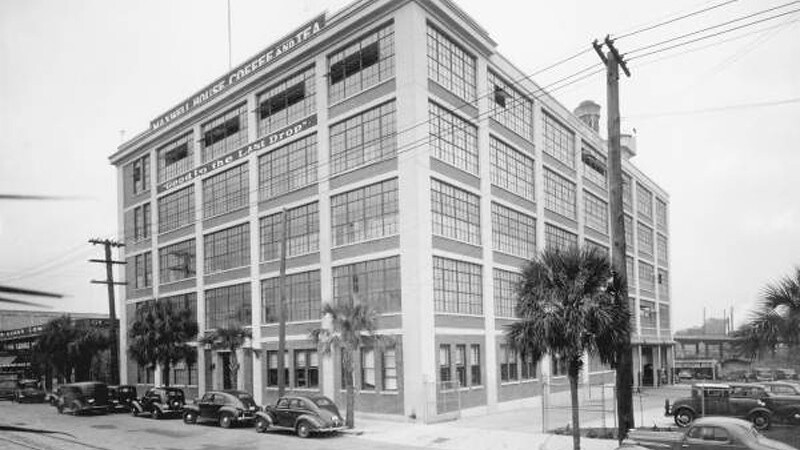 Year established: 1910
Address: 735 East Bay St.
With the smell of coffee roasting and its iconic coffee-drip sign being permanent fixtures Downtown, Maxwell House may be the industrial site most familiar to Jaxsons. Once home to multiple large coffee roasting plants and brands, Jacksonville has long been economically associated with the coffee industry.
Maxwell House opened in Jacksonville in 1910 under a different name: the Cheek-Neal Coffee Co. West Bay Street was selected for the plant site because of its ability to receive coffee beans by barge. The original plant housed a roasting facility on the fifth floor, grinding on the fourth, packing on the third, storing on the second and shipping on the first floor. At the time, it employed 30 workers who produced 40,000 pounds of coffee a day.
During the mid-1920s, a five-story plant was built north of East Bay Street, which enabled the company to roast, grind and pack four railroad carloads of Maxwell House coffee each day. Now producing up to 1 million pounds of coffee a day, Maxwell House Coffee is the last remaining large industrial facility on East Bay Street. Employing over 200 workers, the plant is said to have a $600 million impact on Jacksonville annually.
After 112 years of continuous operation, the 400,000-square-foot plant is one of the world's largest coffee plants, one of the city's oldest manufacturers and the last remaining Maxwell House plant in the country. With future downtown revitalization plans focused on the former Jacksonville Shipyards and the Sports & Entertainment District, this plant and its famed signage will continue to be one of the city's most visible industrial sites.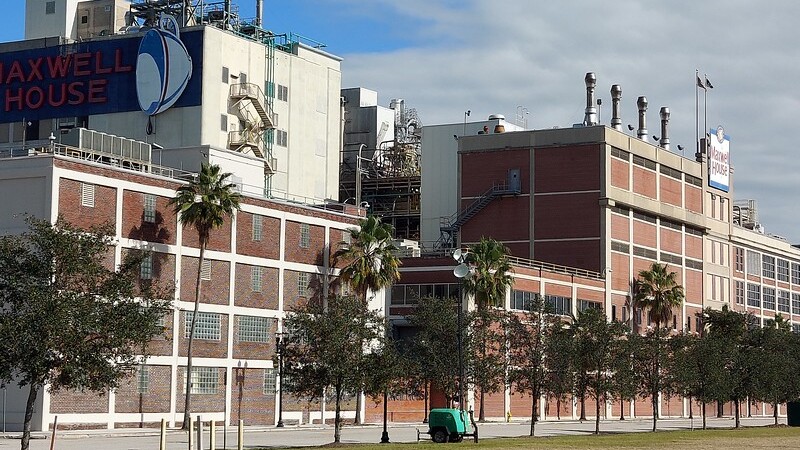 Swisher International Inc.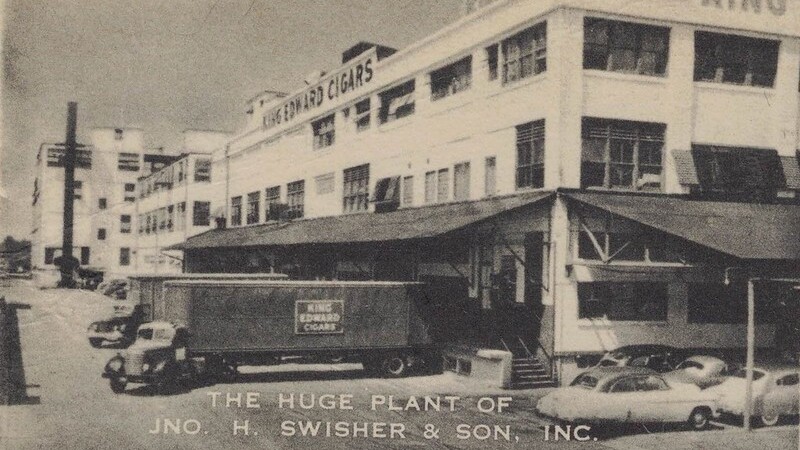 Year established: 1924
Address: 459 East 16th St.
While Tampa may call itself the Cigar City, for much of its history Jacksonville has also played a major role in the cigar industry. The city has served as headquarters of Swisher International and the largest cigar manufacturing factory in the world.
Commercial cigar rolling in Florida dates as far back as the 1830s. Seeking to market authentic Cuban cigars in America while avoiding high tariffs from Havana and Spanish trade restrictions, Samuel Seidenberg opened the first cigar factory in Key West in 1867. By the late 19th century, cigar makers found Jacksonville, the industrial gateway to Florida, the Bahamas and Cuba, as an attractive location to process Havana tobacco. The city's status as a cigar making center received a significant boost in 1924 when Mayor John Alsop noticed a chauffeured Cadillac with an Ohio license plate traveling through town. Seizing the opportunity, he jumped on the car's running board, introduced himself to the car's occupant and convinced him to stay overnight in town. The occupant was cigar maker John Swisher, the first first cigar manufacturer to install cigar making machinery.
Alsop not only successfully convinced Swisher to bring his machinery to Jacksonville, but Swisher also decided to consolidate his 22 Ohio-based cigar factories into one large factory in the city. The building selected for his operation was a former World War I munitions factory in the New Springfield neighborhood. The introduction of the machines allowed Swisher to be more competitive in building its market-share. When launched in 1918, King Edward cigars sold for ten cents. Once the rolling machines were introduced, the price dropped to five cents, allowing the brand to become the best-selling cigar in the world. By 1941, the Jacksonville facility was the largest cigar factory in the world under one roof. It also housed the nation's first industrial children's nursery, which opened in 1939.
While much of the company's manufacturing has since shifted overseas, today Swisher's 98-year-old operation covers nearly 600,000-square-feet and employs 500. In addition, the company's Swisher Sweets Originals and Diamonds brands are the No. 1 and No. 2 best-selling large cigars in the country.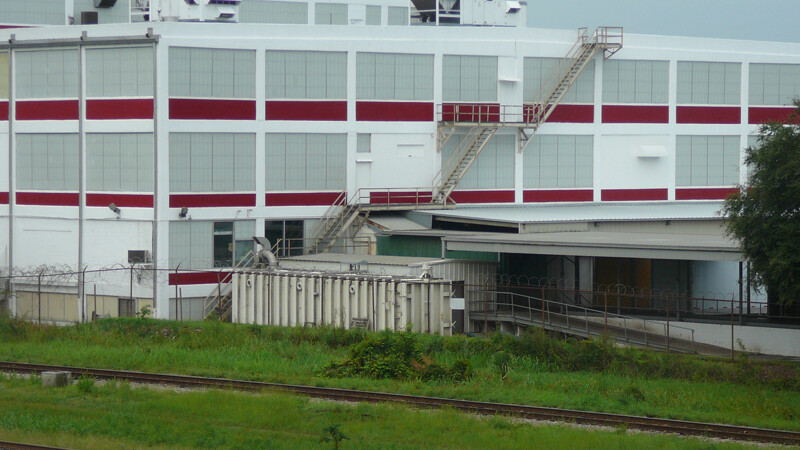 WestRock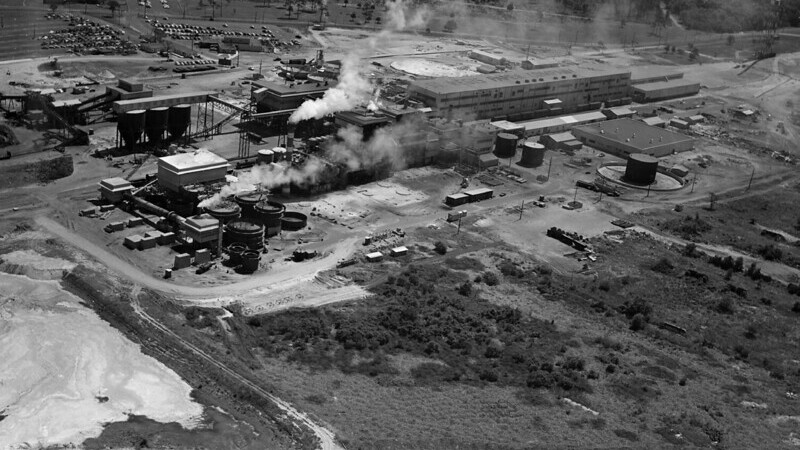 Year established: 1953
Address: 9469 Eastport Road
In a city with a history deeply tied to the paper industry, one can't have a conversation about industrial tourism without highlighting Jacksonville's local paper mill history. Once home to many paper mills, WestRock's Seminole Mill is the last still operating in the city.
When it opened as the St. Regis Paper Co. along the Broward River in January 1953, it was the second large pulp and kraft mill to open in Jacksonville. A massive expansion to the mill was completed in 1957. The expansion included a 1,000-ton board machine which manufactured kraft board for the corrugated shipping container market. The enlarged mill would have more than four times as much pulp capacity as was originally built. In 1983, the mill was sold to the Jacksonville Kraft Paper Co. At the time, it employed 690 and had an annual capacity of 128,000 tons of kraft paper, used in such applications as wrapping paper and shopping bags, and 337,000 tons of linerboard, also used in packaging.
The Jacksonville Kraft Paper Co. shut down operations in 1985. A year later, it was acquired by Stone Container Corp. in 1986 and renovated as the Seminole Kraft Corp. At the time, Stone Container expected the renovated mill would have a daily capacity to produce about 100,000 tons of linerboard and about 146,000 tons of kraft paper, or about a total of 490,000 tons a year. Under Stone's ownership, the mill was used to supply outside customers, foreign buyers, and its converting facilities. At those facilities, linerboard was converted into corrugated containers and kraft paper was converted into paper bags and sacks.
Stone merged with Jefferson Smurfit in 1998, leading to the closure of Jefferson Smurfit's Talleyrand mill. In 2011, the RockTenn acquired the mill from Smurfit-Stone. In early 2015, RockTenn and MeadWestvaco merged, creating a $15 billion manufacturer of cardboard cartons and other types of boxes called WestRock. Now, the last remaining paper mill in the city with 590,000 tons of capacity, its also a 100% recycled operation, eliminating the odorous kraft process that plagued the city's air quality for decades.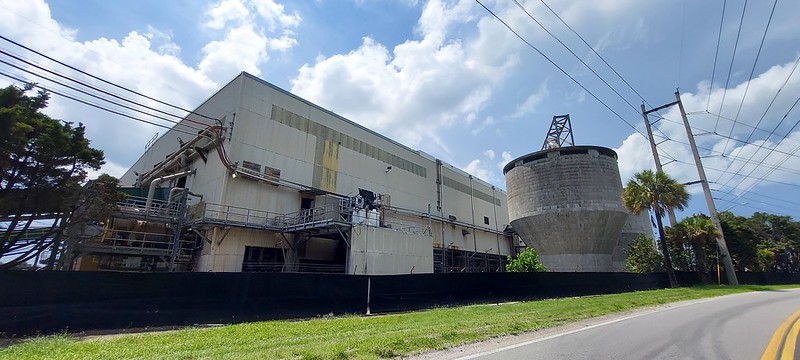 United States Gypsum Co.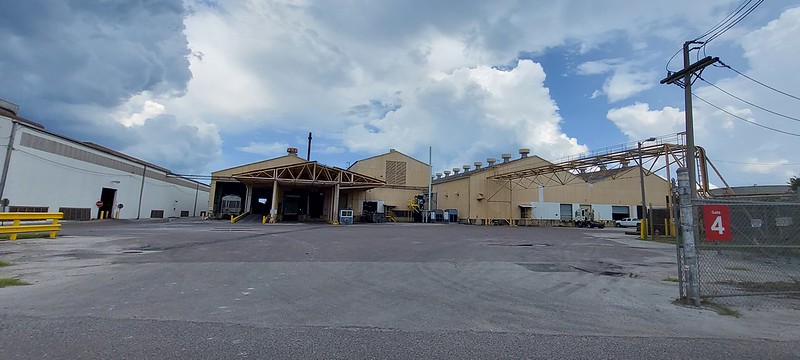 Year established: 1939
Address: 6825 Evergreen Ave.
Located in Panama Park, the United States Gypsum Co. may be Jacksonville's oldest industrial site still in operation. Its history begins with the Cummer family. Recognizing the value of Florida cypress and timberlands, Wellington Willson Cummer founded the Cummer Lumber Co. at Panama Park in 1896. Cummer's sawmill quickly grew to become the Jacksonville area's largest employer. With business going strong, in 1899 Cummer completed the Jacksonville & Southwestern Railroad between his sawmill and timber lands near Newberry, Florida.
After his death in 1909, sons Arthur and Waldo assumed control of the company. While Arthur and Ninah Cummer's Riverside residence eventually became the Cummer Museum of Art and Gardens, the lumber mill site was repositioned as a drydock yard for the George D. Auchter Co. and a wallboard plant for the United States Gypsum Co. (USG). The product gypsum dates to the 1890s, when companies perfected a method of making a fine plaster mixture. This mixture was perfect for making lightweight walls, which became a viable competitor to line plaster. Dating to 1901, USG was the first company of its kind in the U.S. USG opened its Jacksonville wallboard plant on the Cummer site in 1939. Using Cummer's old railroad for its raw materials, the 42.8-acre industrial operation covers more than 700,000 square feet and once included its own paper mill designed to manufacture a full line of chipboard papers utilized exclusively for the company's gypsum products.
Today, USG is the largest distributor of wallboard in the country as well as the largest manufacturer of gypsum products. Some of their most significant brands include SHEETROCK, FIBEROCK, and Tuff Hide. The Jacksonville wallboard plant is one of USG's larger facilities, producing more than 23 million sheets of wallboard annually. It also serves as a distribution center for their DUROCK brand cement board, FIBEROCK brand gypsum fiber panels, wallboard accessories and dry setting-type compounds. Products made in Jacksonville are shipped nationally as well as internationally to Central and South America.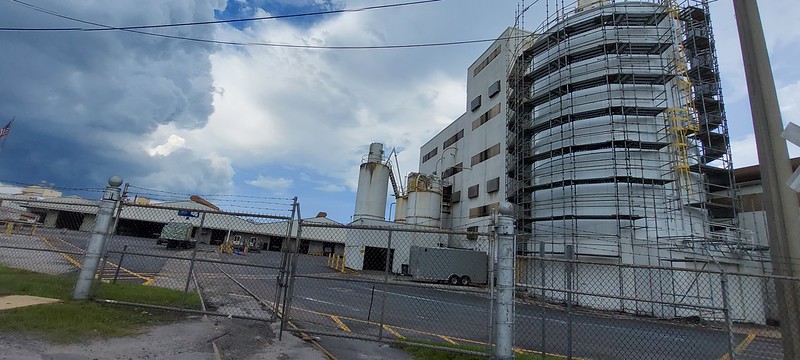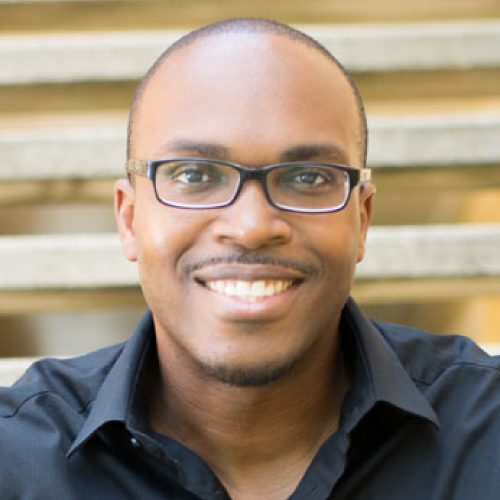 Ennis Davis
The Jaxson
Ennis Davis, AICP is an urban planner and co-owner of The Jaxson and Modern Cities. Reach Ennis at edavis@moderncities.com.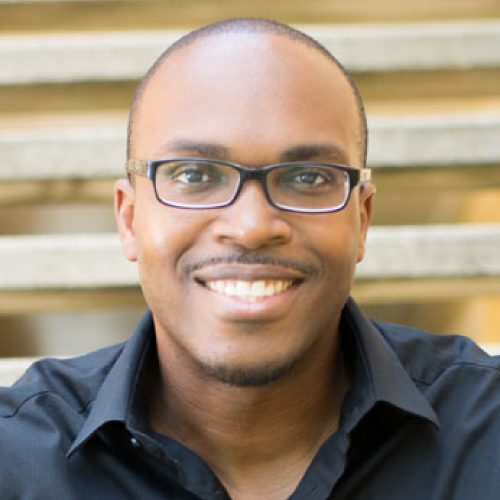 Ennis Davis
The Jaxson
Ennis Davis, AICP is an urban planner and co-owner of The Jaxson and Modern Cities. Reach Ennis at edavis@moderncities.com.
---
Sign up for the Jacksonville Today newsletter
Your local weekday newsletter for news and ways to get involved in Northeast Florida.