City, nonprofits offer help for homebuyers in Northwest Jacksonville 
Published on July 11, 2022 at 9:47 pm
Cheri Randolph is a homebody.
She prefers cooking a meal for her boys and the other mundane activities that turn a house into a home.
After renting for years, she and her two sons moved into a home of their own for the first time this month.
The three-bedroom house with freshly laid grass in the backyard is in the Newtown neighborhood, just west of Downtown Jacksonville.
Randolph's is one of 10 homes that the Northwest Jacksonville Community Development Corporation is building this year, and among the few dozen it's built within a three-mile radius of its headquarters at Moncrief Road and Myrtle Avenue within the past two decades.
Developing tracts of land for single-family homes is one way the nonprofit is committed to bringing the middle class back to Northwest Jacksonville. It pays for the entire building process, from permitting and contracting to finishing. Homeowners like Randolph then purchase the properties from the nonprofit with mortgages of their own.
"I have been preparing myself, making sure my credit was in good standing," Randolph says, as she holds her 6-month-old son. "I always kept a job."
A home of their own
Randolph credits her mother and grandmother for modeling the financial benefits and wealth-generating capabilities of homeownership, both with places of their own.
Though Randolph's home is further away from her mom's than she would like, the opportunity to have her own property is too rich to pass up.
"In 2022 it's very important for me to become a homeowner," Randolph said.
Randolph purchased her home after she enrolled in the City of Jacksonville's Head Start To Home Ownership Program.
The city provides up to $50,000 in down payment and closing cost subsidies for first-time buyers. Income eligibility is between 80% and 120% of Jacksonville's median income (For a family of three, like Randolph's, the range is $60,250 to $90,360).
Single-family homes, townhomes and condominiums that are under $280,000 are eligible for purchase under the Head Start to Home Ownership Program, nicknamed H2H.
Prospective homeowners who are approved for a mortgage apply for the program through their lender. Once approved, they select a home and attend a mandatory eight-hour homeownership training course.
Randolph's second son arrived in December. Shortly after his birth, she connected with the Northwest Jacksonville CDC to purchase her home, having been approved for H2H earlier last year.
She purchased her 1,135-square-foot home for $175,000.
"My home is beautiful. I love it," Randolph says. "We all have our own bedroom. I work from home, so it's nice and cozy."
Finding space in a hot market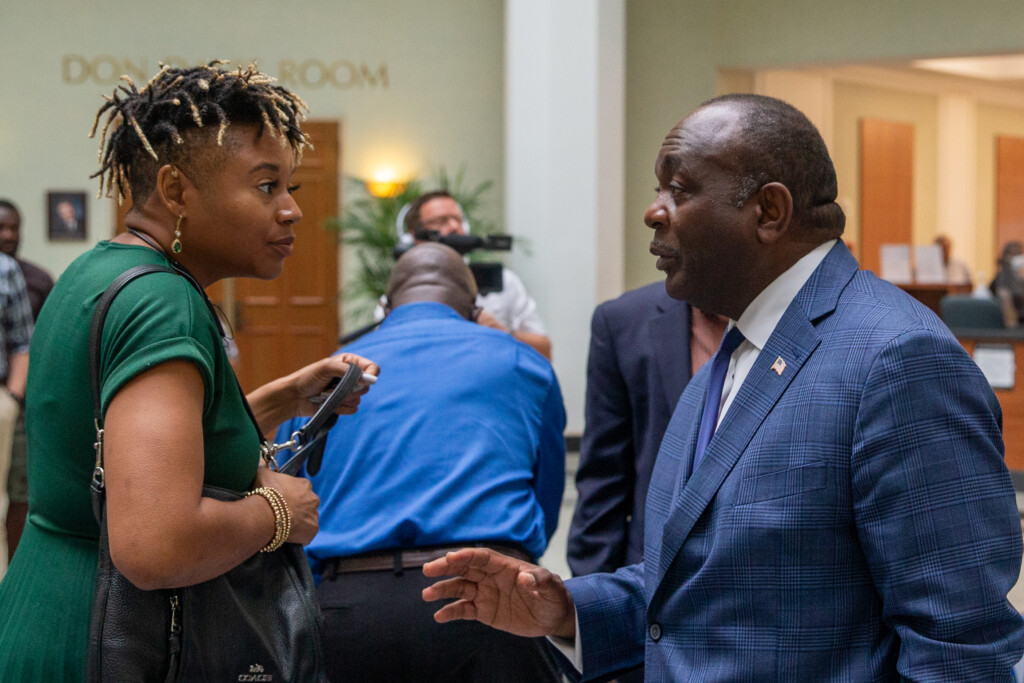 Tiffany Khesed worked in Jacksonville's real estate industry for a decade before becoming the Northwest Jacksonville CDC's director of housing this year. The market, she says, has never been more difficult for conventional home buyers.
And those who use FHA loans or a program like H2H are facing even bigger roadblocks.
Khesed says additional inspections as well as taking as long as 60 days to close on a home are leaving non-conventional buyers in a competitive disadvantage. The Jacksonville nonprofit tries to combat that by developing a database of potential buyers to purchase the homes the nonprofit builds.
"I've learned throughout the course of my career that people are discounted based on where they come from (and) what they know; but there are individuals in every single community that are responsible, that pay their bills on time (and) have great credit," Khesed says.
This year, the nonprofit built homes in places like the Payne Avenue Walk subdivision, on Myrtle Avenue and 26th Street. Sites for the 20 homes that will be developed next year are still being determined.
"I know we are going to find good fits for these homes and they are going to be a blessing to a lot of people, a lot of families, for generations to come," Khesed says.
A city solution
Beyond its own home development, the NWJCDC will begin working with the city to encourage homeownership through the launch this month of the Jacksonville Community Land Trust.
The city trust will ID city-owned properties that can be used to develop housing. Homes will be owned by individuals, but the land they sit on will still belong to the city.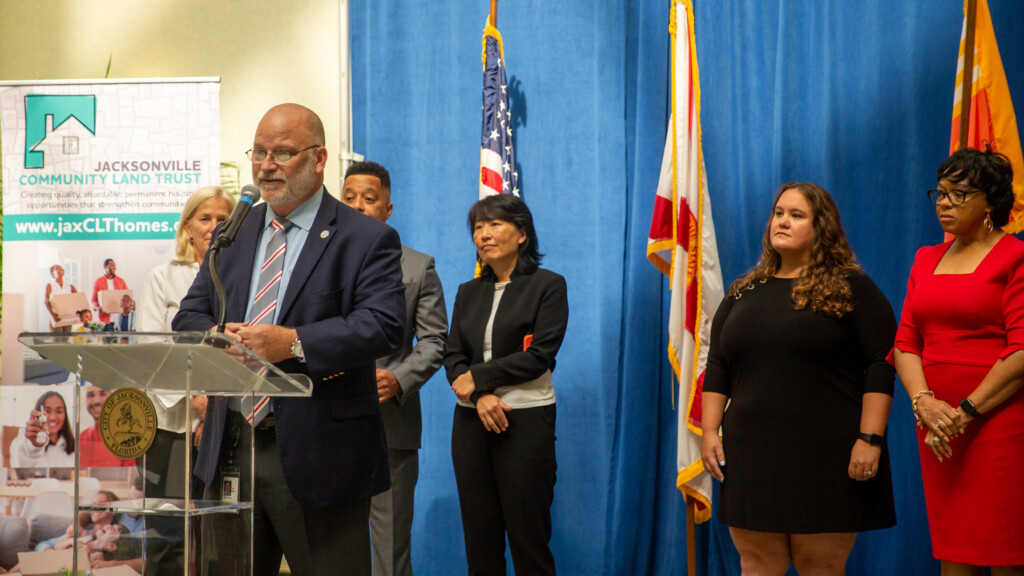 Jacksonville Community Land Trust homeowners will receive a property tax bill based on the resale-restricted value of the property.
Land Trust Board Chairman Steve Kelley says that formula will make homeownership more attainable for low- and middle-income buyers.
Along with the NWJCDC, Habitat For Humanity of Jacksonville is the other organization that will build and develop the homes.
The eight members of the inaugural Jacksonville Community Land Trust board are bankers, real estate developers, philanthropic leaders, consultants and diversity experts. Space will be reserved for ordinary members of the community as well.
The trust aims to begin construction on four properties by the end of the year.
Building in this market
Supply chain issues caused by the COVID-19 pandemic have yet to ease, even in a logistics hub like Jacksonville, leading to increased prices in lumber and other construction materials.
That's what concerns Roy Thomas the most. Thomas's company, Covenant Contracting of the First Coast, was the prime contractor for Randolph's home.
Thomas uses multiple suppliers for lumber in an effort to contain costs. Lumber sheets are between $25 to $28, compared to $7 or $8 pre-pandemic — down from a peak of $48 last fall.
"You can't change too much on the labor. The labor is what it is. The material costs are a challenge, because we are trying to fit into a certain budget," Thomas says.
The price fluctuations can also hamstring how long it can take Thomas to complete a house, though Randolph's property went from vacant lot to home in less than four months.
Once houses are built, subdivision developers often control pricing by selling homes in phases, less expensive to more expensive, as more homes are added.
The Northwest Jacksonville CDC is emulating the practice of developing houses in phases, but not raising prices in later phases.
"Our subdivision is Northwest Jacksonville," Thomas says.
Because of the uncertainty of construction costs, Northwest Jacksonville CDC CEO Paul Tutwiler says the organization is not pre-selling homes for next year.
"We are trying to determine what we can," Tutwiler says. "We have to make sure that we're able to at least break even and in the best circumstance make a dollar out of it."
According to the organization's 2020 tax filing, it received $825,906 of its total revenue of $1.31 million from contributions and grants.
Jacksonville not only needs affordable owned housing, but rental housing as well.
One contributing factor: Investors are seizing on Northeast Florida's already short supply of properties. Real estate tech company Redfin reports Jacksonville had the second-highest percentage of homes purchased by investors, at 32.3 %, in the first quarter of this year.
Though the number of homes investors purchased nationwide is lower than in the previous two quarters — 87,910 in the fourth quarter and 93,260 in the third quarter of 2021 — because the number of homes purchased also decreased, the percentage of investor-purchased homes is higher than ever.
Redfin Senior Economist Sheharyar Bokhari says a majority of investor purchases are made in cash.
"The fact that investors are still able to grow their market share while buying fewer homes signals they're not feeling the pain of higher interest rates as intensely as individual buyers, many of whom are getting priced out of the housing market altogether," Bokhari said in a June statement. "It also indicates that the individuals who can still afford to buy will continue to face competition from investors."
"On one hand, we welcome everyone to come in, and we certainly need the higher income…for bringing in and attracting retail," Tutwiler says. "But, we're in protection mode of the people who are here, so that we can preserve enough housing so that they're not forced out of the community that they have historical roots."
How can Congress help first-time buyers?
The week before Randolph moved into her new home, Congress held a pair of hearings focused on solutions to the shortage of affordable housing across metro areas nationwide.
One, by the House Financial Services Committee, was titled "Boom and Bust: Inequality, Homeownership, and the Long-Term Impacts of the Hot Housing Market."
National Association of Real Estate Brokers President Lydia Pope was one of five who testified before the committee that includes Rep. Al Lawson, D-Tallahassee.
Lawson, whose current district includes Randolph's home, asked how sellers could be encouraged to sell their properties to buyers paying via a mortgage, when a cash offer appears more lucrative.
Pope noted it's imperative that real estate agents educate sellers on the different options of payment and how they play a role in homeownership.
Pope said that when an investor buys a property, that strips away homeownership.
"That neighborhood that is created to have sustainability, that's stripped away when you're lessening the housing market and increasing the rental market," Pope said.
Democratic Georgia Rep. David Scott asked whether investors would target majority-Black neighborhoods. Pope's answer was succinct: Yes.
Pope also testified that institutional investors' purchasing homes also leads to increased rent prices in Black neighborhoods and gentrification.
She noted that demand is higher than supply.
"The supply has to increase. That's the only way homebuyers can purchase property," she said.
Mike Calhoun, president of the Center for Responsible Lending, said new households will mostly be people of color.
"In the starter home market is where we are feeling the most crunch for supply and available homes," Calhoun said.
Calhoun suggested stopping housing auctions to allow more opportunities for individual homeowners.
Dr. Jung Hyun Choi is a senior research associate for the Housing Finance Policy Center at the Urban Institute. She was asked how targeted programs would help with eliminating the racial wealth gap.
She said adding "first-generation" criteria on top of financial criteria for federal loans, as well as including rental payment history in mortgage underwriting, could help get more Blacks and Latinos into homes.
Delaying the purchase of one's first home, Choi told the committee, will leave people with less money at retirement.
"We know that Black households and Black people are less likely to buy homes earlier in their life," Choi said. "It's not just access to homeownership. It's the age of access to homeownership. All of that factors into the wealth disparities. …Homeownership and wealth transfer from parents to children. This isn't a one-family issue. This is creating intergenerational wealth inequality."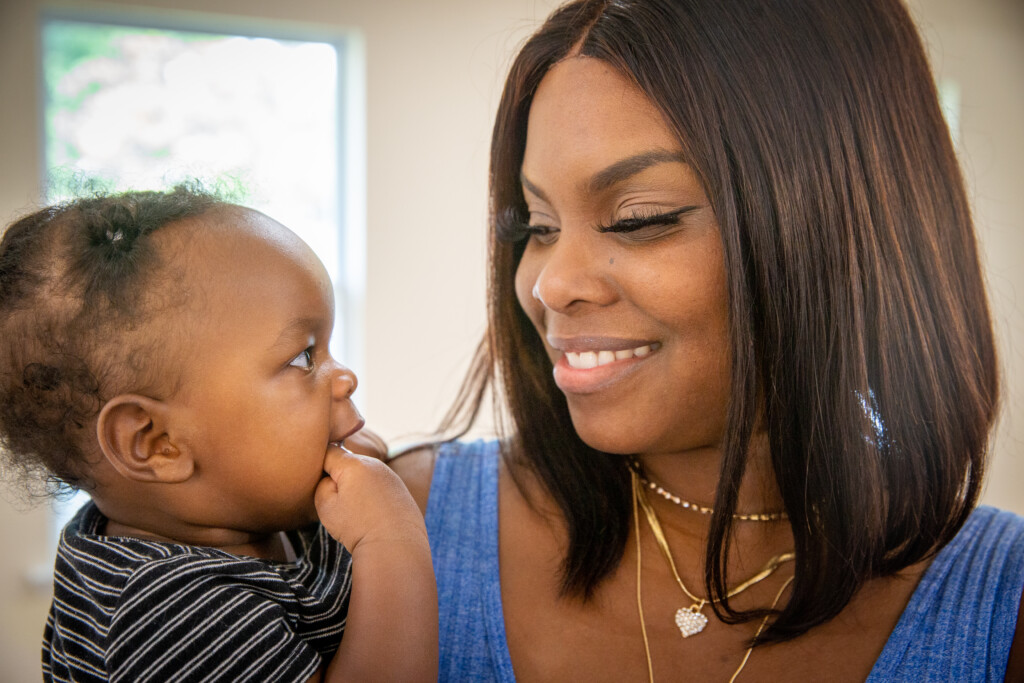 Setting a foundation
Randolph has no intention of moving from her Newtown home anytime soon.
Two weeks before she moved in, she walked through her home with Thomas, the contractor. Her younger son was in her arms, bobbing, smiling and wide-eyed at the sight of his new home.
Randolph cannot wait to stroll through her backyard with her shoes off and her two sons.
"We are going to be so thankful," Randoph said. "We are going to thank God. Of course, we are going to enjoy a lot of family time and make a lot of memories."
---
The Jacksonville Community Land Trust will hold an open house at the Beaver Street Enterprise Center (1225 W. Beaver Street) on Tuesday, July 19. The presentation begins at 6 p.m.
More information can be found at www.jaxclthomes.org.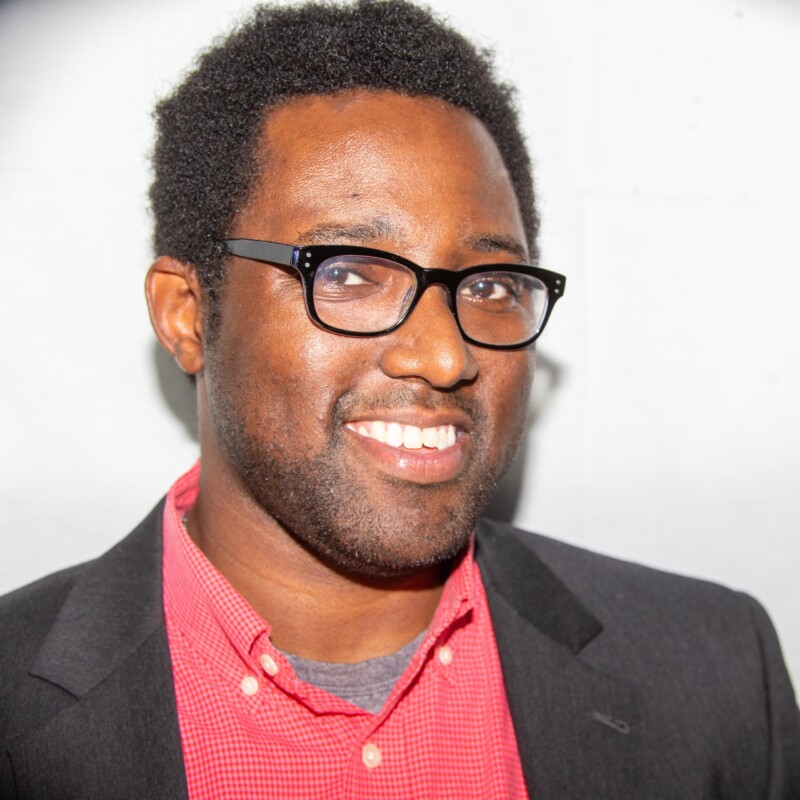 Will Brown
Reporter, Jacksonville Today
Will Brown is a corps member with Report for America, a national service program that places journalists into local newsrooms. He previously reported for the Jacksonville Business Journal

. And before that, he spent more than a decade as a sports reporter at

The St. Augustine Record

,

Victoria (Texas) Advocate

and the

Tallahassee Democrat. Reach him at will@jaxtoday.org.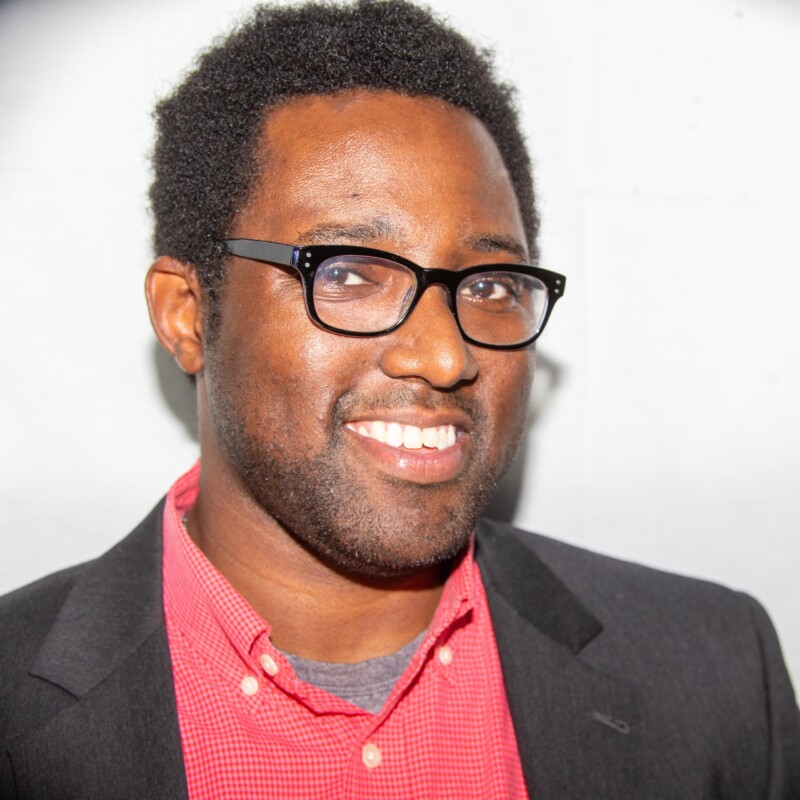 Will Brown
Reporter, Jacksonville Today
Will Brown is a corps member with Report for America, a national service program that places journalists into local newsrooms. He previously reported for the Jacksonville Business Journal

. And before that, he spent more than a decade as a sports reporter at

The St. Augustine Record

,

Victoria (Texas) Advocate

and the

Tallahassee Democrat. Reach him at will@jaxtoday.org.
---
Sign up for the Jacksonville Today newsletter
Your local weekday newsletter for news and ways to get involved in Northeast Florida.