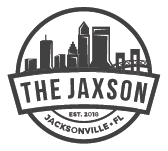 Perspectives
The Jaxson
on Jacksonville Today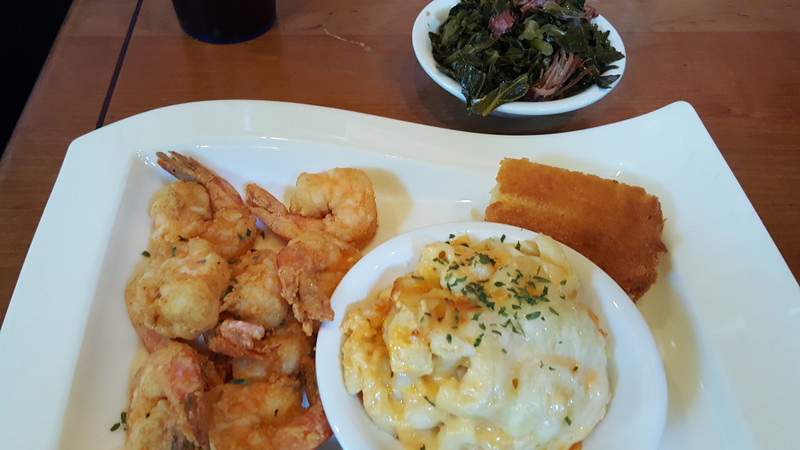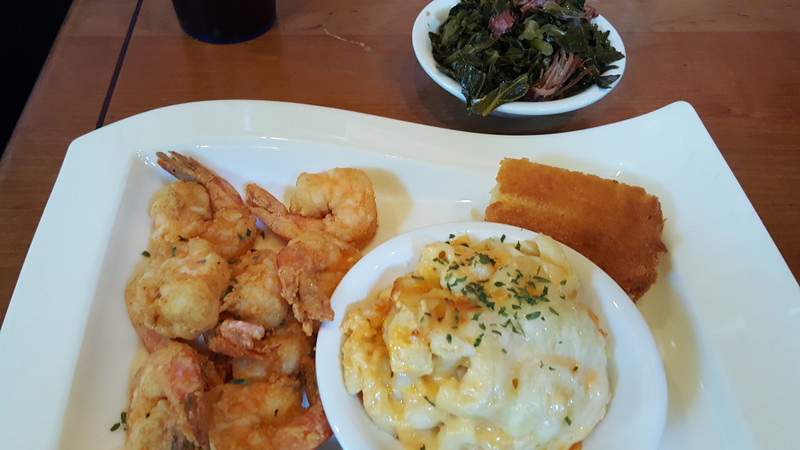 THE JAXSON | 5 Gullah Geechee dishes to try in Jacksonville
Published on February 22, 2022 at 5:32 pm
The Gullah Geechee descended from enslaved Central and West Africans who worked the plantations of the Lowcountry in the coastal Southeastern United States. After the abolition of slavery, the Gullah Geechee settled in remote areas, in particular the barrier islands stretching from North Carolina to Northeast Florida, where they formed a unique culture and strong communal ties that remain today.
Though typically overlooked, the Jacksonville area's affiliation with people of Gullah Geechee descent traces back as far as 1513, 94 years before the founding of the British colonies and 157 years before the establishment of Charleston. Now, more than 150 years after the end of the American Civil War, Jacksonville has become the Lowcountry's largest urban area and home to the largest concentration of people of Gullah Geechee descent in the U.S.
In Jacksonville, classic Gullah Geechee dishes dating back to slavery can be found in abundance all over the city and its neighborhoods. Here are five dishes you'll find in abundance in Jacksonville that tie directly back to the region's Gullah Geechee heritage.
1. Rice-based cuisine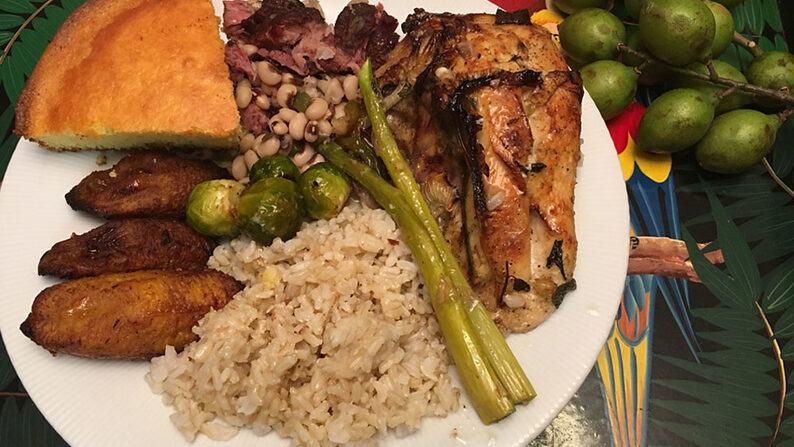 Rice may be the country's most common Gullah Geechee dish to emerge in the Jacksonville area. With Jollof rice being a staple in West African dishes and the Lowcountry being an ideal environment for the production of rice, planters used the cultivation and tidal irrigation skills of their enslaved laborers to make rice production into one of early America's most successful industries. Commonly associated with the American colonies of Georgia and South Carolina, rice production was also a major crop in Northeast Florida, which was under Spanish and British rule through the 18th and early 19th centuries. Rice-growing plantations of the period included Jermyn Wright's White Oak Plantation in Nassau County, James Grant's Mount Pleasant Plantation near the headwaters of Guana River in St. Johns County, and Zephaniah Kingsley's plantation on Fort George Island. Today, it's hard to come across a soul food restaurant in town that doesn't feature rice as a major part of its culinary offerings.
---
Sign up for the Jacksonville Today newsletter
Your local weekday newsletter for news and ways to get involved in Northeast Florida.
---
2. Shrimp and grits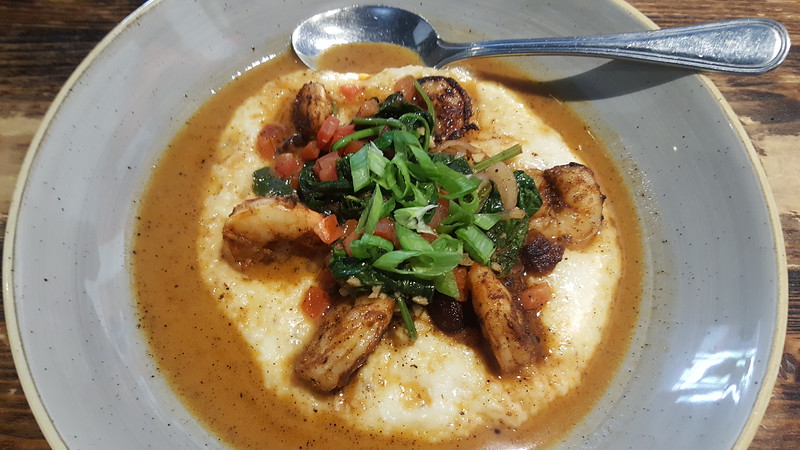 Originally created by Native Americans through the grounding of corn, grits were passed on to the Gullah people as a part of their food allowance provided by plantation owners. Maximizing local resources along the coast, Gullahs caught and used shrimp and fish in a variety of ways, including combining them with grits. What was once a simple Gullah meal prepared by using food allowances, natural seasonings and readily accessible Lowcountry seafood is now a staple of Southern cuisine and a pricey dish on the menu of Jacksonville's trendy restaurants.
3. The crab pot and garlic crabs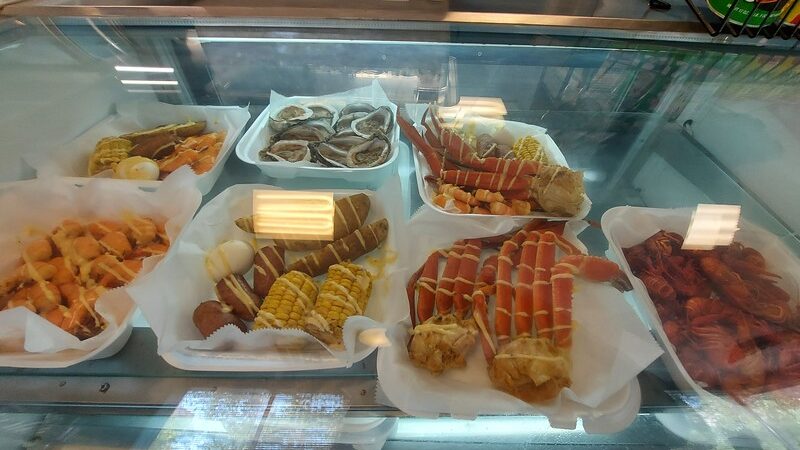 Many classic Southern dishes served at Jacksonville restaurants are actually derived from Gullah Geechee culture. One-pot dishes and other recipes featuring shellfish and locally cultivated rice and fresh vegetables, forming a hodgepodge of flavors, are a cultural foundation of Gullah Geechee cuisine. Many of these one-pot dishes involve the deep frying, boiling, steaming and baking of seafood and food types consistent with those received in weekly plantation rations. The crab pot is an example of a popular one-pot dish that took advantage of ingredients that were readily available locally and could be quickly prepared, cooked and served in large communal and social gatherings.
Garlic crabs are a popular local variation of the crab pot that involves serving seafood in a garlicky butter sauce. While garlic crabs can be found across the Lowcountry, Jacksonville is the world capital of the dish, with dozens of restaurants and crab shacks serving them across town. Charleston's renowned Charlie Brown's Seafood Kitchen bills its version as "Jacksonville-style garlic crabs."
4. Barbecue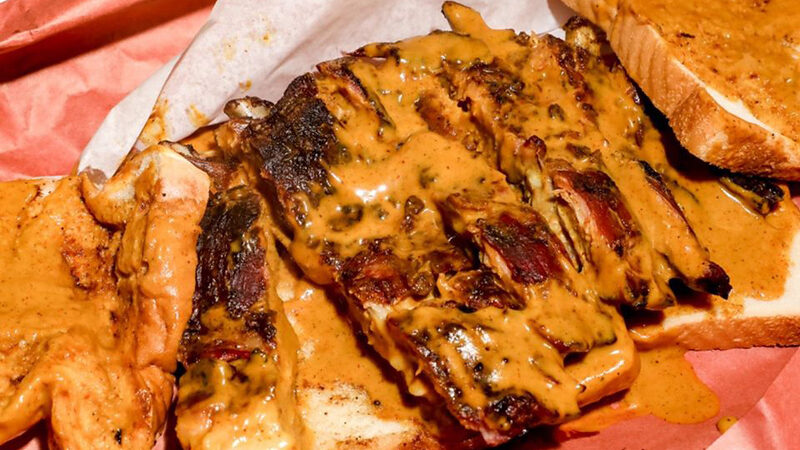 While regional styles have evolved over time, barbecue is a local cooking method and style of food that predates the city of Jacksonville by centuries. The origins of American barbecue can be traced to the Gullah Geechee Cultural Heritage Corridor, which stretches along the Eastern coastline from North Florida to North Carolina.
Its roots are a combination of Native American, Spanish and African culinary heritage. The word "barbecue" comes from barbakoa, a term for open-fire grilling used by the Taíno people of the Caribbean, adopted into Spanish as "barbacoa." The indigenous peoples of Florida, such as the Timucua, also slow-cooked their meat and fish on grills over open fire. Learning how to barbecue hogs from Caribbean natives, the Spanish introduced the hog to Florida and the South around 1521.
Prior to their arrival in the Americas, West and Central Africans had already mastered cooking wild game over open pits and eating the smoked meat with sauces made from limes, lemons and hot peppers. According to Zora Neale Hurston, the enslaved then adapted and combined these techniques, leading to the various styles of American barbecue and sauces that we know and love today.
5. Seafood Gumbo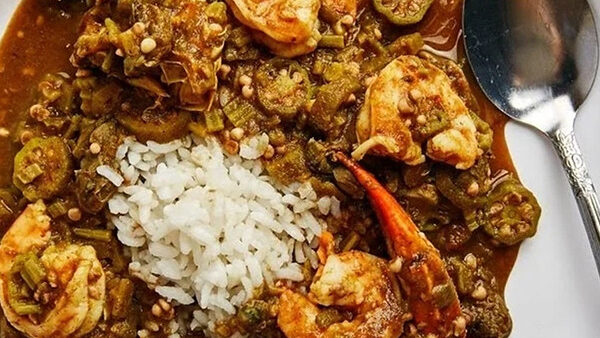 The Gullah Geechee version of gumbo has its roots in African cooking. The word "gumbo" is derived from gombo, the name in various Bantu languages of West Africa for okra, traditionally one of the dish's main ingredients. The origin and composition of Gullah Geechee gumbo is similar to the famous variety found in New Orleans. Okra is a big ingredient, and the dish basically originated in Africa. As author Nikesha Williams wrote of New Orleans gumbo in Eater, "the food created by enslaved Africans for their owners was made from the best fresh ingredients, instead of the leftovers rationed to enslaved people and whatever they could grow on their own. Gumbo, in a sense, is the best part of the worst moments of our history." The main difference between Gullah Geechee seafood gumbo and the New Orleans version is that gumbo in Jacksonville and the rest of the Gullah Geechee Heritage Corridor will feature locally sourced seafood, such as shrimp and blue crabs, and rice. In New Orleans, it includes foods found in that region like crawfish and alternatives to okra like roux and filé.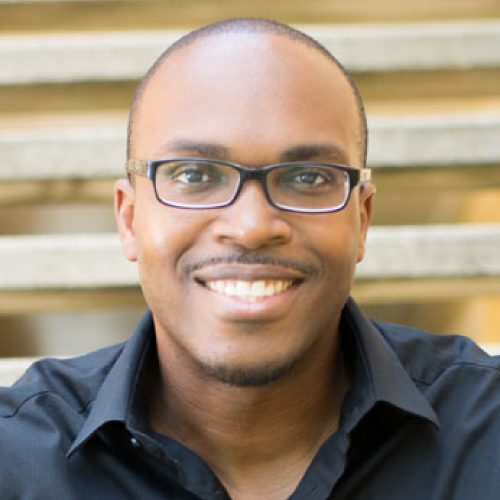 Ennis Davis
The Jaxson
Ennis Davis, AICP is an urban planner and co-owner of The Jaxson and Modern Cities. Reach Ennis at edavis@moderncities.com.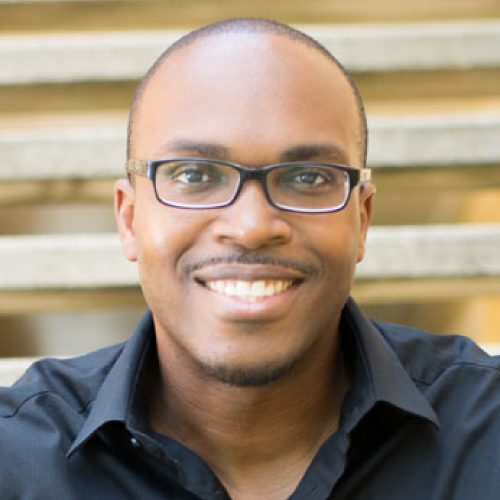 Ennis Davis
The Jaxson
Ennis Davis, AICP is an urban planner and co-owner of The Jaxson and Modern Cities. Reach Ennis at edavis@moderncities.com.
---
Sign up for the Jacksonville Today newsletter
Your local weekday newsletter for news and ways to get involved in Northeast Florida.