3 local photojournalists frame up the First Coast in 'Last Coast'
Published on November 30, 2021 at 7:43 pm
The term First Coast is synonymous with Jacksonville and its four surrounding counties: Clay, Nassau, Baker and St. Johns. A product of a marketing campaign, the phrase was first introduced in the 1980s as Florida's First Coast. Over the last five decades First Coast has been widely adopted by media outlets, business organizations and the general populace, owing largely to both its brevity (it's less cumbersome than Northeast Florida) and inclusiveness (more so than Duval or 904).
A new group show featuring several decades' worth of photographs by three of the region's most accomplished photojournalists does as much to capture the character of Northeast Florida as any marketing campaign. Currently on display at The Lark, a new independent gallery and event space in Downtown Jacksonville, Last Coast: Come Ups from the Broke Down is a vivid, engaging and decidedly provocative look at Florida's First Coast through the lenses of Walter Coker, Sean Kelly Conway and Malcolm Jackson.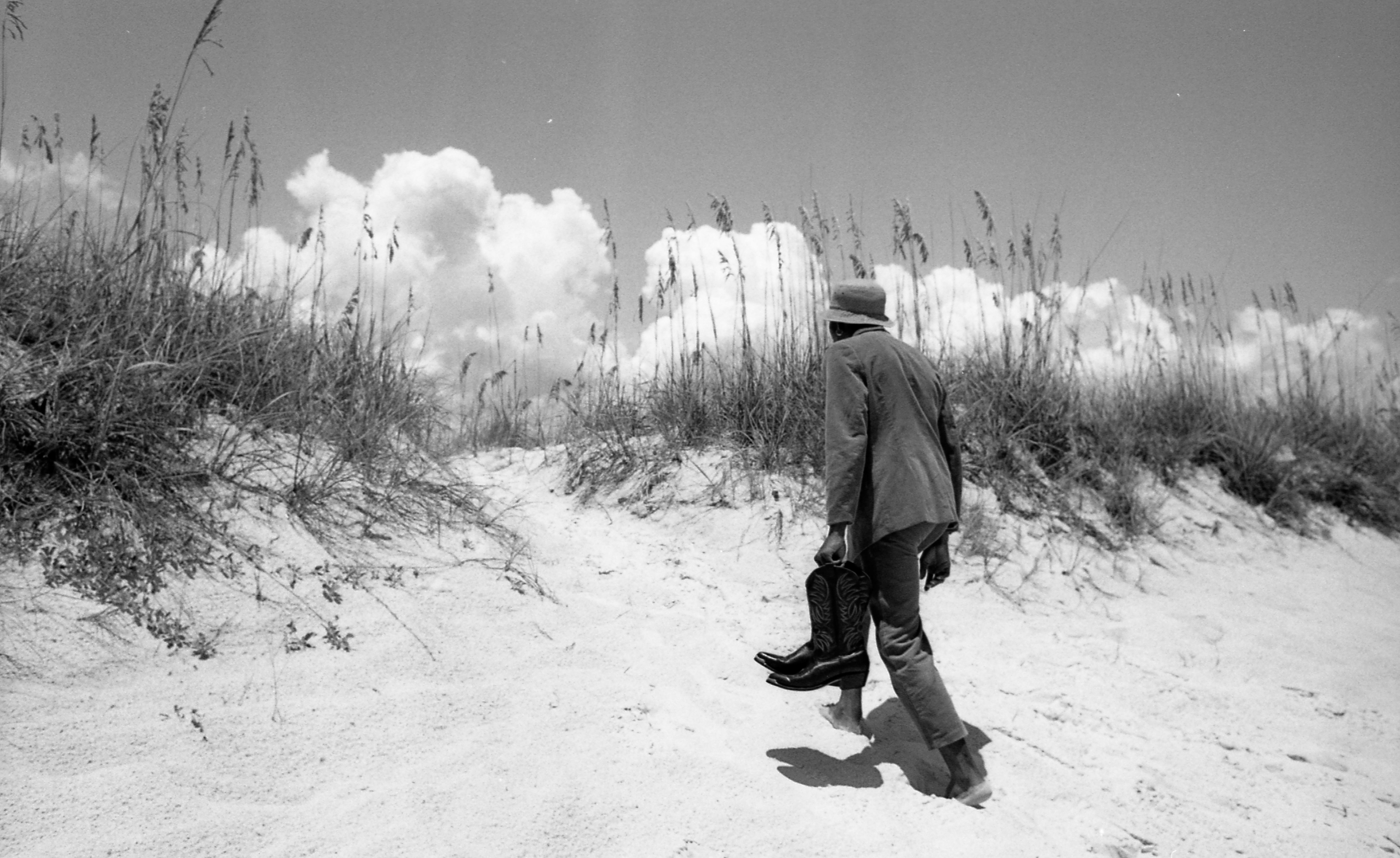 The commonality in the work of the three photographers is seamless, despite their differences in age and background. A black-and-white portrait of a man standing contemplatively on a desolate Northeast Florida beach taken by Jackson hangs above Conway's full-color view of a skiff cutting through the oil-glass surface of an area tributary, snapped in the early-morning light. To the right, a black-and-white portrait by Coker places an older Black man in the left-third of the frame. His handmade sign, "Jesus is love racism is stupid," is the focal point of the image.
When the Chamber of Commerce arrived at their new slogan some 50 years ago, it's arguable that the adoption of Florida's First Coast was as much about its validity as it was about its aspirations. Yes, this was the first region settled by Europeans. But the term First Coast also speaks to a desire to be recognized before other Florida cities that tend to be more at the tip of the tongue's of those residing outside the state, or at least recognized as unique.
Similar to how a slick marketing campaign might tap into both reality and creative invention, photojournalism often makes use of both fiction and nonfiction.
Taken together, Coker, Conway and Jackson's work adds much to Northeast Florida's anthropological record. Each photographer is a deft storyteller in his own right, expertly framing up their subjects, while using the tricks of the trade — bending light, adjusting shutter speed, seizing upon specific moments — to craft a narrative.
"They're a great group of multi-generational photographers that have work with its feet in the sand and familiarity with the language of North Florida," Last Coast curator Roy Berry says of the ties that bind Coker, Conway and Jackson. This is the second show that Berry, alongside local visual artist Tony Rodrigues, has put together at the Lark. "From Malcolm's work up north at American Beach to Kelly's work down south in St. Augustine; to Walter and his prolific collection of everywhere in between. There's a great sense of humor that runs through these guys and a genuine care for photographic practices. Tony and I are suckers for that."
St. Augustine-bred Conway found a passion for street photography while living abroad in Asia. Since returning to his hometown, his work has often focused on the distinct waterborne culture of an area where blue collar fisherman, weekenders from across the state and throngs of international tourists interact in the historic coastal community. There's crossover to be found in Jackson's approach, especially the series Black Beach, which focussed on the historically important African American getaway in Amelia Island: American Beach. Additionally, Coker shot American Beach many times while working at Northeast Florida alternative-news magazine Folio Weekly.
Both Conway and Jackson cite Coker's decades-long career in photojournalism as inspiration for their own practices.
"Walter is Jacksonville photography royalty to me, personally," says Jackson, who has become one of the region's most in-demand photojournalists. Jackson's editorial work has appeared in The New York Times, GQ, The Washington Post and Vox, among other publications. He cites Coker's "Through the Lens" column in Folio as early inspiration.
Coker joined the Folio staff in 1991, a little more than a half-decade after the Jacksonville Chamber of Commerce first thrust the phrase First Coast upon the populace. Over the next 21 years, Coker's images, especially those in his long-running "Through the Lens" column, catalogued the idiosyncrasies of Jacksonville and its surrounding counties.
"As a journalist, the thing I loved most about alt-weeklies was that we did point-of-view journalism, something this area wasn't exactly used to," Coker says of Folio Weekly's editorial stance at the time. "Part of our mission was to give voice to the voiceless, and that could be anything from a certain segment of the population, a neighborhood, a threatened waterway, or a wild tract of land about to be bulldozed."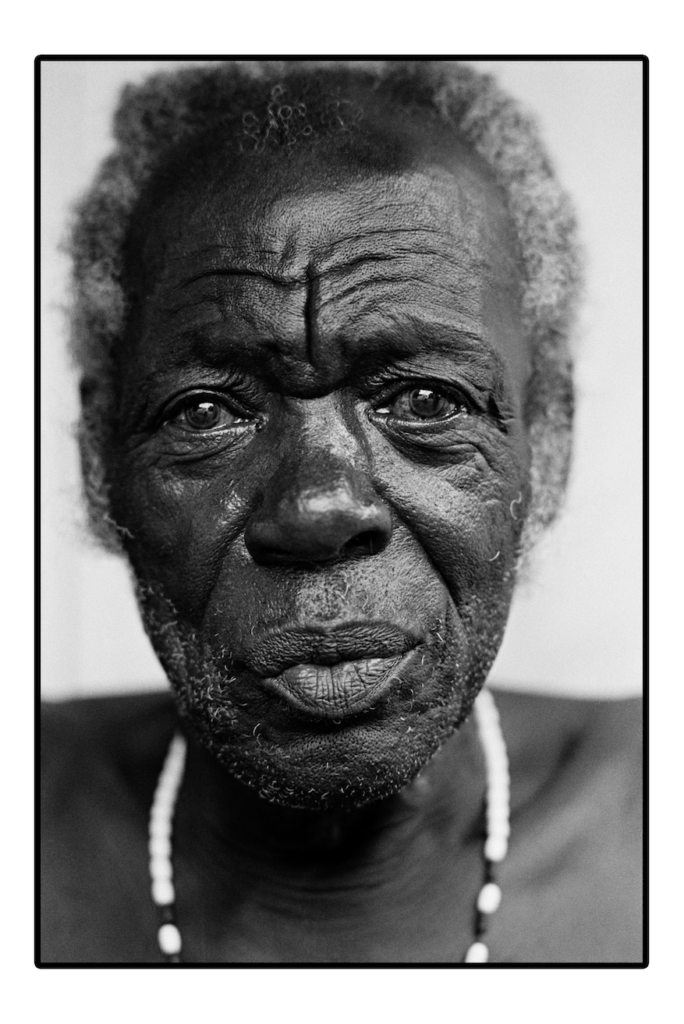 Whether shining a light on the harsh conditions endured by the largely African-American community of farm workers in West Augustine or bringing awareness to the plight of families displaced from Jacksonville's Downtown by the construction of a facility for the city's new professional football team, Coker's editorial photography for Folio was as striking as it was unsparing.
"There's an old saying among free alt-weekly circles," Coker says, "You've come of age when you can afford to piss off your advertisers."
Years ago, as a young, aspiring photographer, Conway says he used to tape Coker's "Through The Lens" images to his bedroom wall. While waiting tables at a restaurant in St. Augustine, he approached Coker with a stack of 5×7 prints, mostly street photography he'd done while spending years abroad in Asia. "I nervously approached him and asked if he would mind looking through them and making a selection of what he thought were the five strongest images," Conway remembers. The two became friends, and Conway's since shot editorial photographs for a laundry list of notable publications, including Vice and the Surfer's Journal. "Kelly's a student of photography, and I really appreciate his eye, his knack for seeing the absurd, and capturing it with a style that is uniquely his own," Coker says of Conway. And, he says, Jackson's work "gives us a window into the lives of people and places we might not otherwise see."
Coker thinks both of his showmates' images "could have easily graced 'Through the Lens' were it still around."
Last Coast: Come Ups from the Broke Down is on view at the Lark (229 N Hogan St; Downtown Jacksonville) until Wednesday, January 5. The gallery is open during First Wednesday Art Walk on Dec. 1 and by appointment. Follow @thelarkjax on Instagram for more information or to schedule an appointment.

Matthew Shaw
Arts & Culture Editor
Matthew Shaw is a writer, editor and musician. His writing has appeared in Folio Weekly, Edible Northeast Florida, The Surfer's Journal, and SURFER Magazine, and he's reported on national stories for The New York Times. He was previously editor in chief of the Void Magazine.

Matthew Shaw
Arts & Culture Editor
Matthew Shaw is a writer, editor and musician. His writing has appeared in Folio Weekly, Edible Northeast Florida, The Surfer's Journal, and SURFER Magazine, and he's reported on national stories for The New York Times. He was previously editor in chief of the Void Magazine.
---
Sign up for the Jacksonville Today newsletter
Your local weekday newsletter for news and ways to get involved in Northeast Florida.