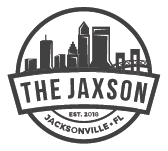 Perspectives
The Jaxson
on Jacksonville Today
Opinion: Why Amtrak should be on Jacksonville's radar
Published on October 26, 2021 at 9:18 pm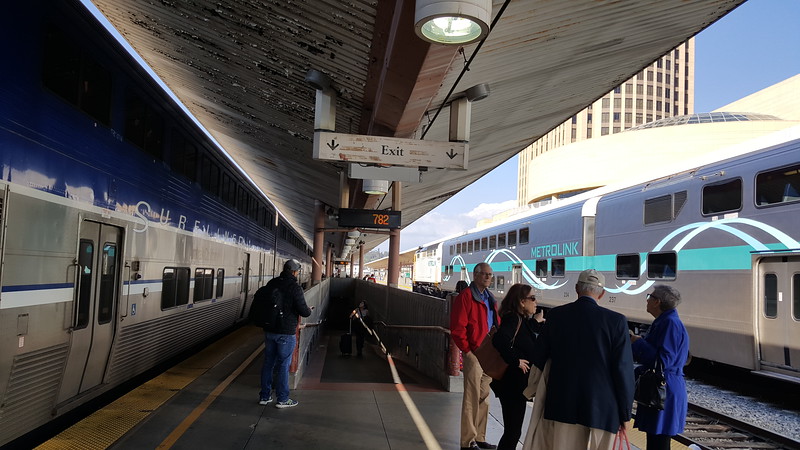 Jacksonville stands to be a major beneficiary over the next 15 years as Amtrak plans to add service across the country. In March, the intercity passenger rail provider released its 2035 Vision plan, including more than 30 new routes and improved service on more than 20 existing routes. The plan identifies more than 15 states that would see an increase of multiple daily trips, and up to 160 new communities would see passenger rail. As one of the fastest growing states in the country, with multiple major population centers, Florida was identified for new rail service.
Amtrak's proposed expansion would be paid for under President Joe Biden's $2 trillion infrastructure and jobs plan. Unlike highways and transit, intercity passenger rail has traditionally lacked a multi-year funding stream to address deferred maintenance, enhance existing corridors and build new lines in high-potential locations. The legislation invests $66 billion in rail to eliminate the Amtrak maintenance backlog, modernize the Northeast Corridor and bring world-class rail service to areas outside the Northeast and mid-Atlantic. If Biden's Infrastructure plan is approved, it would be the country's largest investment in passenger rail since the creation of Amtrak 50 years ago.
Amtrak's plan for Florida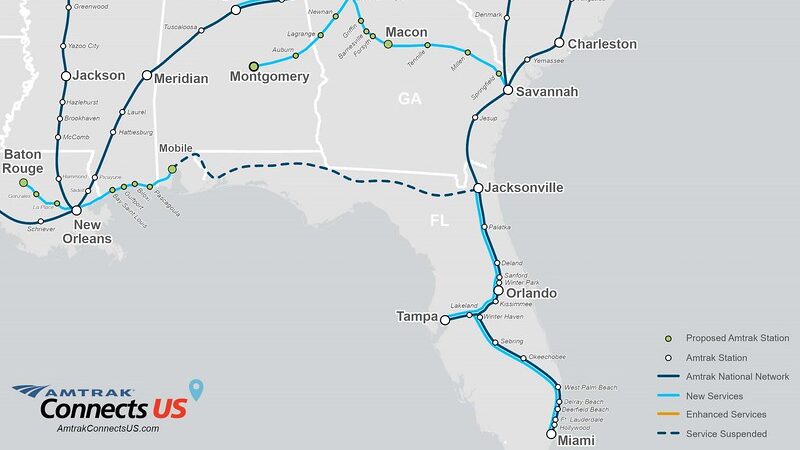 The plan's new opportunities for rail travel to and from the First Coast have not been previously vetted. Amtrak would receive $12 billion for new intercity service across the country, including plans to connect Jacksonville, Orlando, Tampa and Miami. Amtrak intends to add two new passenger rail routes in Florida. A new Tampa-Miami line would include three daily round trips. A new line connecting Jacksonville with Orlando and Tampa would include two daily round trips, doubling the number of daily round-trip trains serving Jacksonville from two to four. It is estimated that a 240 mile trip from Jacksonville to Tampa by rail would take 4 hours and 28 minutes. So, with new intercity passenger rail service potentially on the horizon for Jacksonville, we ask: Is in Jacksonville's and Northeast Florida's best interest for the Amtrak station to remain isolated, adjacent to a rail yard several miles from Downtown?
Opportunity for Jacksonville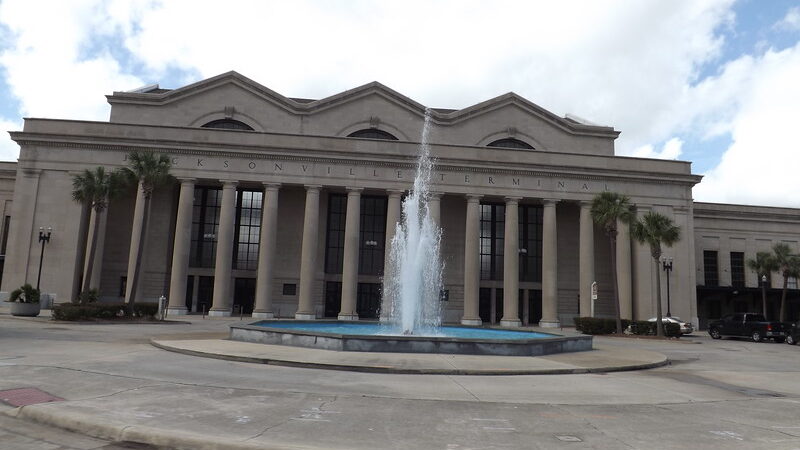 Because Jacksonville's train station is located several miles northwest of the city center, when traveling to and from the city by train, a passenger must connect to a local bus line, rideshare or taxi to reach the new Jacksonville Regional Transportation Center in LaVilla, where it is possible to seamlessly transfer to other modes of mobility. Anyone who has used the local public transportation system knows, at best, this is highly inefficient, time consuming and a reason to avoid public transportation if one can help it.
---
Sign up for the Jacksonville Today newsletter
Your local weekday newsletter for news and ways to get involved in Northeast Florida.
---
Considering Amtrak's expansion plans, making a serious commitment to bring passenger rail back to the old Jacksonville Terminal can fix this problem while also funneling thousands of passenger rail riders into a Downtown area that stands to benefit from as much clustering of traffic, pedestrians and travelers as possible.
Potential benefits for Northeast Florida aren't just limited to Downtown Jacksonville if we see an increase in intercity passenger rail services. According to data compiled from the U.S. Census Bureau, Clay County is ranked as having the third worst commute time among counties in Florida. With new growth continuing to extend south of Orange Park, local public transit initiatives like the Jacksonville Transportation Authority's First Coast Flyer and Ultimate Urban Circulator aren't going to resolve this troubling trend.
Also from The Jaxson on Jacksonville Today: The future of Bay Street depends on 'clustering.'
Neither will Amtrak, but plans to expand services on the CSX A Line between Jacksonville and Tampa present an opportunity for new local mobility choices through the addition of a satellite intercity passenger rail station or two. Currently the Northwest Jacksonville Amtrak station is the only intercity passenger rail station in the Jacksonville metropolitan area with the nearest located one hour south in Palatka. But there's precedent for having more than one intercity passenger rail station in a Florida metropolitan area: there are six in South Florida and five in the Orlando metropolitan area. This is important to note because Clay County is located roughly halfway between Downtown Jacksonville and Palatka.
More than a decade ago, JTA spent more than $1 million in federal stimulus funds to acquire, design, and construct a regional Park-and-Ride hub on County Road 220 in Fleming Island. At the time, it was reported that the 30-acre site's proximity to the rail line was considered by JTA to be advantageous when JTA establishes commuter rail through Clay County and Northeast Florida.
With JTA's focus and priorities having shifted elsewhere, there is no timeline or committed funding source for the implementation of commuter rail anywhere in Northeast Florida. Considering this future rail station site is already in public ownership, Amtrak's plans to operate a new service on the adjacent track, this is an opportunity where a bit of regional and intercity mobility collaboration can deliver great benefit for the region and Clay County commuters.

The combination of returning intercity passenger rail back to Downtown and the addition of a satellite stop in Clay County would create the possibility of Northeast Florida transit users being able to move between Downtown, Clay County and Palatka with the option of four daily roundtrip trains without the local expense of establishing commuter rail along this corridor. With the addition of complimentary land use policies, potential nodes of "transit-oriented development" could develop around multiple Northeast Florida station sites, like in the rural and suburban bedroom communities served by Amtrak's Pacific Surfliner route between San Diego and Los Angeles.
According to Amtrak, prior to initiating any new corridor service, Amtrak will collaborate with stakeholders on schedules, trip frequencies, infrastructure and equipment needs, station facilities, funding, implementation roles, and contractual agreements. As of now, this rail expansion opportunity does not appear to be on JTA's radar. When asked by The Jaxson to comment on the concept, JTA spokesman David Cawton II responded that "any stops along privately-owned railroads would be between those entities."
Perhaps it's time for Jacksonville to think outside of the box. Not by planning expensive and unproven technologies and concepts with local tax dollars. Instead, by working through collaboration to position Jacksonville to take advantage of regional opportunities and funding mechanisms that come with them. If the Biden infrastructure plan passes before the end of the year, providing Amtrak with the funding resources it seeks, this is an opportunity Jacksonville and Northeast Florida should be prepared to jump all over.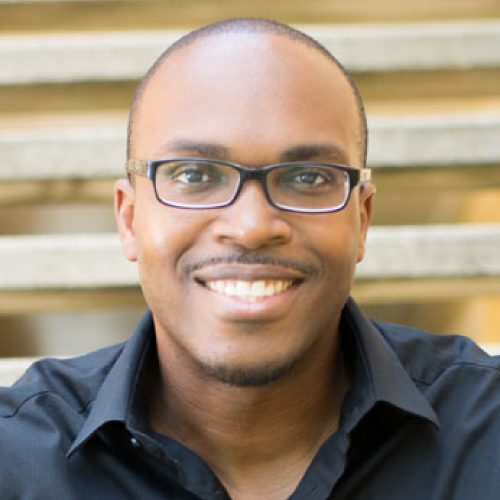 Ennis Davis
Ennis Davis, AICP is an urban planner and co-owner of The Jaxson and Modern Cities. Reach Ennis at edavis@moderncities.com.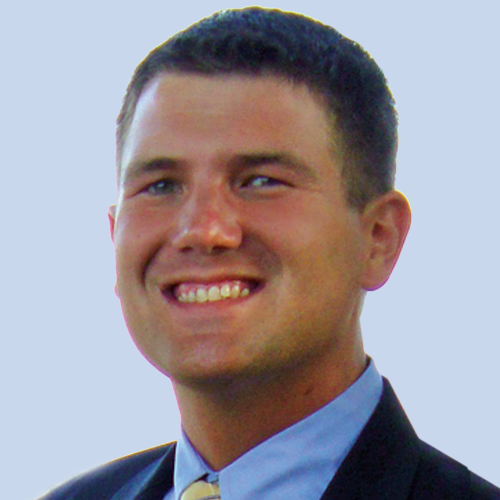 Mike Field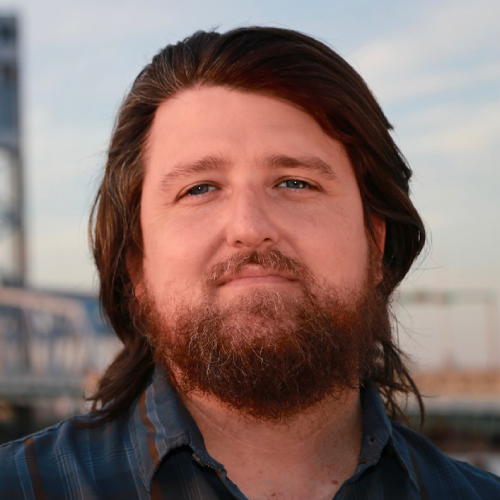 Bill Delaney
Bill is a writer, marketing director and higher education professional whose writing focuses on the culture and history of the First Coast.
---
Sign up for the Jacksonville Today newsletter
Your local weekday newsletter for news and ways to get involved in Northeast Florida.