Perspectives
A.G. Gancarski
Jacksonville Today Contributor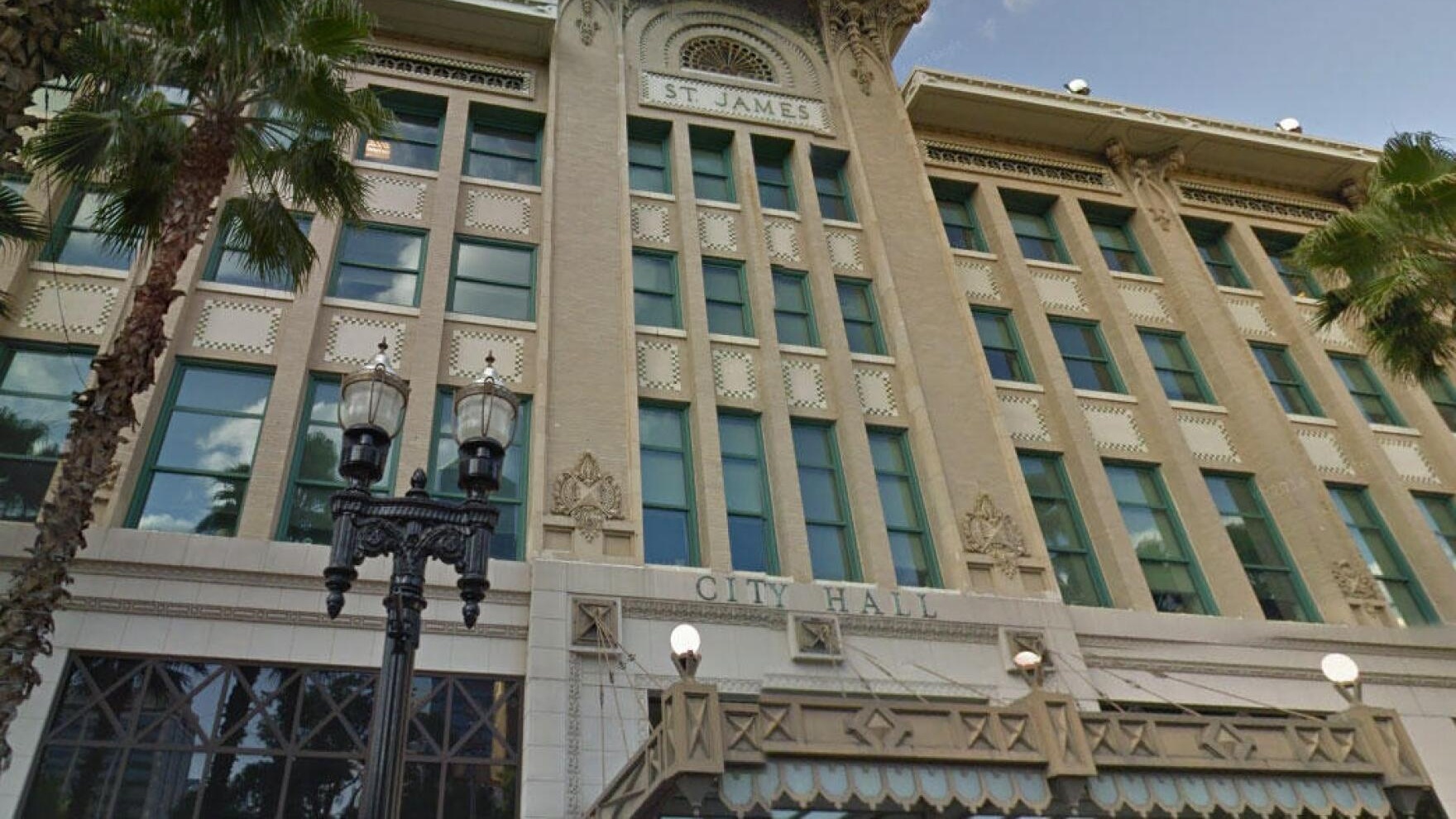 OPINION | 2023 mayoral hopefuls flex fundraising muscles
Published on October 24, 2021 at 6:54 pm
Time was when a candidate could run for mayor or whatever they wanted in Duval County, armed with nothing more than a vat of Brylcreem, one of those old-style Jacksonville twangy accents that have all but disappeared, and an endorsement from the big Baptist church Downtown.
Times have changed.
The good ol' boy system has begun its long goodbye. Politics in Duval County is starting to look less like that of some oversized backwater and more like yet another emergent major city. So the 2023 mayoral race is going to see big money, a lot of candidates and drama.
Four Republicans with name identification and varying states of financing are in the mix. Two of them have bothered to file as candidates, while two more just have political committees as of now.
City Council members Matt Carlucci and Al Ferraro have both been in for a number of months, and both have plateaued with donors.
Ferraro has raised roughly a couple hundred thousand dollars between hard money and his political committee. Carlucci is finally over the $1 million mark in total fundraising between the two. But most of the money raised was closer to launch than now, a sign that enthusiasm has waned for them.
Also from columnist A.G. Gancarski: "At least the politicians are still recyclable"
Carlucci has the advantage of being a known quantity. He won the at-large Group 4 seat handily citywide in 2019, but with weak competition. Ferraro has never been tested outside his district on a ballot. But his draw is to the Christian conservative, and that gives him a 10% floor on a citywide ballot.
Carlucci and Ferraro both have a long time to go in office, and it's hard to see any of what they do going forward as separate from the campaign and political ambition. Running for mayor from the City Council dais, especially when that run takes up basically half an elected term, means every statement will be scrutinized for political intent.
The leading fundraiser for mayor (and not a filed candidate) doesn't have to deal with that though: Jacksonville Chamber of Commerce CEO Daniel Davis.
He's near $3 million on hand in his state-level political committee, Building a Better Economy. Davis has waited his turn through the entire Curry administration, and he will have a lot of institutional advantages.
Davis was in the state Legislature close to a decade ago, a lifetime ago in politics, and was on the City Council before that. Today, Davis is connected to Tallahassee, and as the Lenny Curry reelection campaign showed in 2019, it is possible to stretch money by using a party's political committee to buy ads, as Curry did with that of the Florida Senate.
Davis' downside? In many ways, he is a throwback to a previous era of Republican politics. He has not faced voters in well over a decade, since he was on the City Council. But with the first vote being March 2023, he certainly has time to recalibrate.
The most momentum in terms of fundraising, though, is with the fourth Republican to float a run. Council member LeAnna Cumber's political committee raised $961,000 in its September debut.
Of course, there's no month like the first month for a GOP campaign's fundraising, but she feels confident there's more out there. She's fundraising in Miami this month, and she will want another big number on the October report to show that the first month wasn't an anomaly.
Cumber has never actually faced a political opponent, it is worth noting. In 2019, her fundraising kept the field clear in her Council race. That won't happen again here.
Her connections are national, and she will have to exploit them, finding a way to attain parity with Davis in the money race. This will get very expensive quickly. And that's just the Republican side.
Unlike in 2019, when Democrats skipped the mayoral race, at least one big name is close to getting in.
Democrat Donna Deegan is exploring a run, and nearing $200,000 raised to her political committee, the eponymous Donna for Duval. Some have suggested she should get in the race quickly.
I would suggest she wait to formally file, at least until after the potential February runoff for the at-large Jacksonville City Council seat held by the late Tommy Hazouri. Democrat Tracye Polson is running her Council campaign in the Deegan lane, and the Polson signs are already visible in certain yards. The Polson campaign is basically a warm-up for Deegan 2023.
Even entering the race late, Deegan should have a clear path to a runoff just by being the sole Democrat in the race.
Including Carlucci and Ferraro, five candidates have filed, with Cumber, Davis, and Deegan all in that nebulous "pre-candidate" phase. That's potentially an eight person field. I wouldn't count out another anti-Deegan Democrat getting into the race either.
Unaffilliated candidates Omega Allen, Urban League President Richard Danford, and Darcy Richardson (who has run for president, vice president, governor, and everything but Jacksonville mayor) will not be threats to make a runoff election.
But what they will do is take a few percentage points, likely from Deegan, further ensuring that no one comes close to a majority in the March 2023 first election and introducing chaos that will bedevil prognosticators and create little story arcs here and there.
Expect the composition of the eventual televised debate between the candidates to be controversial. Campaigns will battle about who's ultimately allowed on stage. There will be pushes to exclude candidates who don't poll well. You may remember that drama more than anything that's said in the debate.
And expect the losing candidates' endorsements after the first election in March and before the general election in May to be treated like they are major, even if they really aren't. Endorsements allow campaigns to create narrative hooks.
In 2015, we saw defeated Bill Bishop consider endorsing Lenny Curry for Mayor before endorsing Alvin Brown. Some thought Bishop would deliver the substantial bloc of voters who chose him in the March election. But the voters ultimately went with Curry anyway, and Bishop has been politically marginalized since.

A.G. Gancarski
Jacksonville Today Contributor
A.G. Gancarski's columns were a staple in Folio Weekly for nearly two decades, and he has been the Northeast Florida correspondent for Florida Politics since 2014. He writes about the intersection of state and local politics and policy.

A.G. Gancarski
Jacksonville Today Contributor
A.G. Gancarski's columns were a staple in Folio Weekly for nearly two decades, and he has been the Northeast Florida correspondent for Florida Politics since 2014. He writes about the intersection of state and local politics and policy.
---
Sign up for the Jacksonville Today newsletter
Your local weekday newsletter for news and ways to get involved in Northeast Florida.