#AskJAXTDY l What does the Florida-UK trade pact actually do?
Published on November 17, 2023 at 4:04 pm
Q. Florida Gov. Ron DeSantis came to Jacksonville this week to sign a trade agreement with the United Kingdom. A Jacksonville Today reader, Larry R., asked us to better explain what states can and can't do when it comes to a trade deal with a foreign country.
A. We dove into constitutional law to find out.
States can agree to work together and communicate more with a foreign body, but the agreement between the British Isles and the Sunshine State doesn't include specific funding — and it isn't legally binding.
The U.S. Supreme Court says the Constitution is pretty clear that states can't enter into legal treaties with foreign entities. According to the office of Congressional Research Services, "With respect to foreign relations, the Supreme Court said that 'state lines disappear' and the 'purpose of the state … does not exist.'"
The terms of the agreement were not spelled out when DeSantis and British Business and Trade Secretary Kemi Badenoch signed it Tuesday during a news conference at the Jaxport Cruise Terminal in Jacksonville.
The two leaders did pledge to prioritize several areas of cooperation, including the space industry, supply chains, transportation, infrastructure, agriculture and financial, medical and legal technology. But what does the agreement say, and — perhaps more to the point — what doesn't it say?
What the pact provides for
The memorandum of understanding sets out a plan to increase communication efforts.
For instance, once a year, beginning sometime within six months of the document's signing, the two governments plan to meet in the form of a "Working Group" to coordinate implementation of the partnership.
Florida's Department of Commerce and the U.K.'s Department for Business and Trade and the British Consulate General in Miami will oversee the working group. Those entities are expected to lay out which other participants will be included in any discussions going forward.
The talks are expected to include virtual and in-person trade missions, barriers to market access, public and private investment opportunities, academic cooperation and coordination of joint programs and events, such as symposiums, seminars, workshops and training efforts.
The agreement doesn't include any specific funding for those efforts.
What the pact does not spell out
In Section 8 of the memo, the document states that "the participants understand that this MOU does not commit either participant to financially support any activity carried out under its provisions."
That also means no legal or financial obligations can be made under state, national or international law between either the U.K. or the state of Florida, and no courts can get involved.
The memo specifically notes a "good faith effort."
"Any disagreements between the participants about the interpretation or application of this MOU will only be settled by consultation and negotiation between the participants and not referred to any third party, court or tribunal," the document states.
That's because the federal government holds supremacy when it comes to foreign relations. Literally, the Constitution has a Supremacy Clause.
"Article I, Section 10 prohibits states from engaging in a set of activities that implicate international affairs, while the Supremacy Clause, Foreign Commerce Clause, and other constitutional provisions place key elements of this power with the federal government," the office of Congressional Research states. "Interpreting these provisions, the Supreme Court has described the United States' foreign affairs power not only as superior to the states but residing exclusively in the national government."
More specifically, the Dormant Commerce Clause in the Constitution limits state law so that individual states cannot discriminate against, or impose excessive burdens on, interstate or foreign commerce unless Congress authorizes them to do so.
Why a deal might matter
Congress' research office says that states and other subnational entities (such as cities and counties) still play a prominent role in international relations. States have offices overseas and send trade and diplomatic delegations to foreign countries.
According to Select Florida — a public-private partnership that helps drive the state's international efforts — Florida has at least 18 overseas offices on five of the seven continents. The offices include London, where both DeSantis and Jacksonville Mayor Donna Deegan visited earlier this year. And Jacksonville, specifically, has a notable UK investment presence.
British-owned companies with operations in Florida include international defense, aerospace and security company BAE Systems; Barclays Bank and HSBC Bank; Deloitte; Ernst & Young and insurance broking and consulting firm Aon Hewitt — all of which have a branch or hub in Jacksonville. Plus, the Jacksonville metro area exports $2.1 billion in goods worldwide, according to the Office of the U.S. Trade Representative, or USTR.
In addition to Florida, the U.K. has been working with other individual states in the absence of a broader, nationwide trade agreement with the U.S. But the two countries are in the process of working out a deal.
Negotiations between President Joe Biden and the British Isles began at the beginning of October, according to Politico.
"The outline deal set out in the papers does not contain the market access commitments required for a formal free trade agreement in the eyes of the World Trade Organization," the Politico article states. "But the proposed agreement would go much further than anything considered in public so far, with USTR proposing to deal with thorny issues like agriculture across 11 chapters which also include labor rights, the environment, supply chains, regulation of services, digital trade documents and others."
According to a draft plan prepared in late August, the negotiations were scheduled to start in October, with the initial set of chapters completed by spring of next year.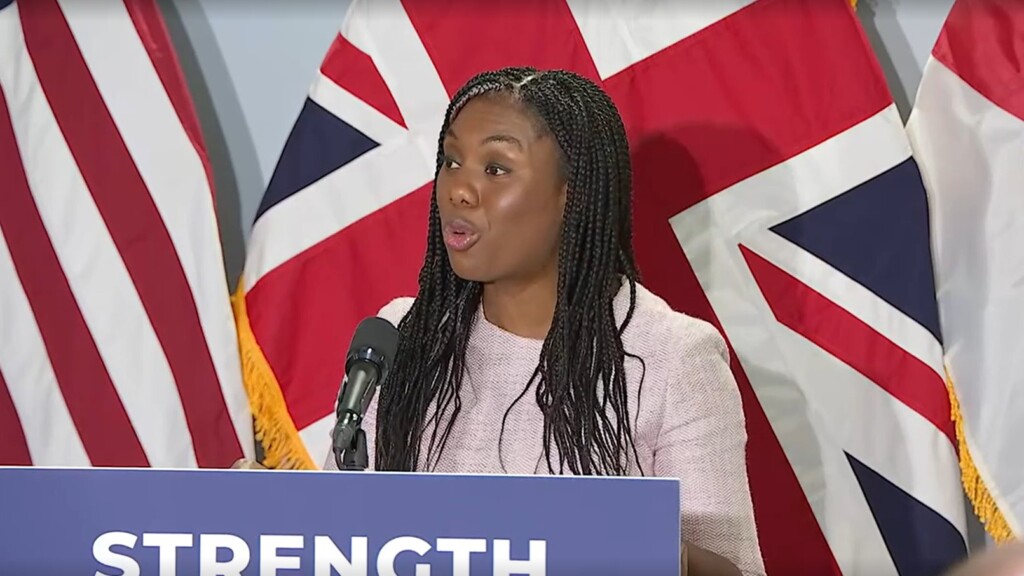 More recently, Badenoch, the British trade secretary, told Reuters she had "very, very good conversations" with U.S. Trade Representative Katherine Tai at a recent Group of Seven meeting on the broader deal, and "quite a lot" of issues had been agreed to.
In the meantime, however, British officials said their country now has agreements with seven U.S. states: Indiana, North Carolina, South Carolina, Oklahoma, Utah, Washington and Florida, while actively working with others including Texas, California, Colorado and Illinois.
The effort at U.S. state and foreign relations got a boost about a year ago.
Several years back, some observers, including foreign policy think tank The Truman Center for Public Policy, believed that states and local governments should become more involved internationally. And one year ago, Secretary of State Antony Blinken institutionalized the Department of State's Subnational Diplomacy Unit, which connects foreign policy with the American people through city, state and local leaders across the US.
The 2021 Truman Center report entitled Transforming State encapsulates why the center felt connecting Americans across urban and rural communities with U.S. foreign policy was needed.
"Mayors and governors are first responders to national security priorities like climate change, countering extremism, trade and investment, and COVID-19 pandemic recovery and response," the report states. "State and local actors often have the flexibility to launch innovative pilots that, if proven successful, can be scaled to other cities and influence federal policy."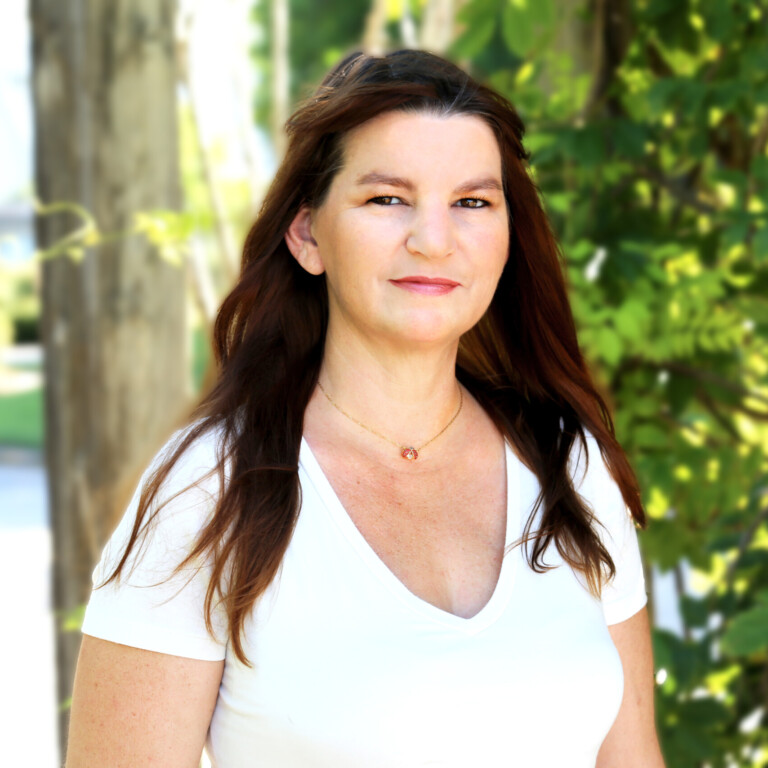 Casmira Harrison
Reporter, Jacksonville Today
Casmira Harrison is a Jacksonville Today reporter focusing on local government in Duval County and surrounding areas.
Harrison can be reached at casmira@jaxtoday.org. You can also reach her on Facebook or on Twitter @CasmiraInJax.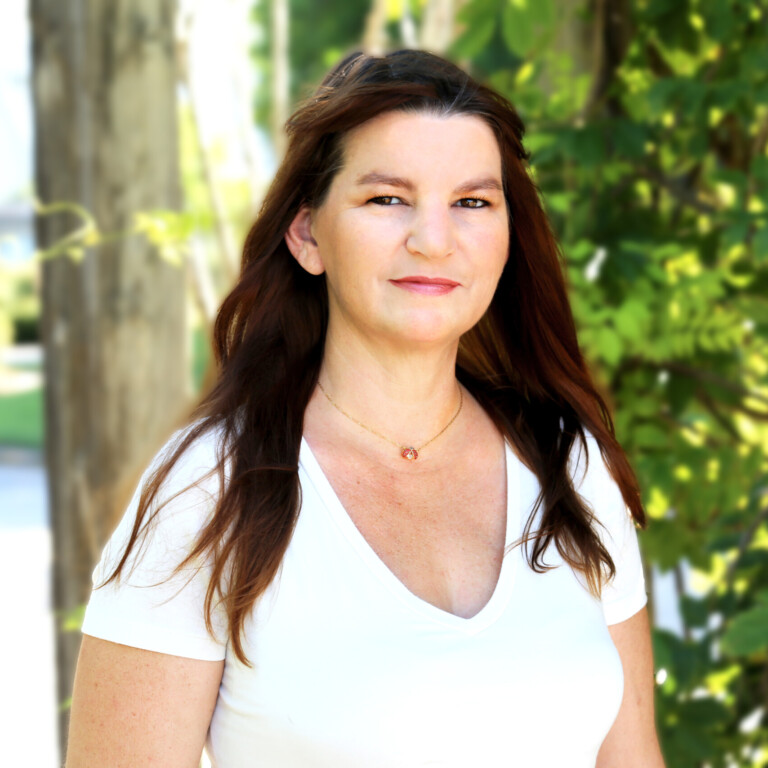 Casmira Harrison
Reporter, Jacksonville Today
Casmira Harrison is a Jacksonville Today reporter focusing on local government in Duval County and surrounding areas.
Harrison can be reached at casmira@jaxtoday.org. You can also reach her on Facebook or on Twitter @CasmiraInJax.
---
Sign up for the Jacksonville Today newsletter
Your local weekday newsletter for news and ways to get involved in Northeast Florida.