800 low-income apartments planned in Jacksonville
Published on August 31, 2023 at 2:33 pm
Nearly 800 new low-income apartments could be coming to Jacksonville soon.
The Jacksonville Housing Authority's Board of Commissioners has approved plans to either build or buy existing units that it would renovate.
The approval Thursday means the board will proceed with three separate real estate deals that could bring 789 new and upgraded apartments to the city for those who need affordable housing.
The board will enter into non-binding memorandums of understanding with three development groups, which will allow for negotiations into the deals.
"These three projects show just how public-private partnerships can deliver more affordable and low-income housing to the Jacksonville market," Housing Authority Chairman Christopher Walker said in a statement.
The U.S. Department of Housing and Urban Development defines someone as low income if they earn 80% or less of the median income. In Jacksonville, the limit would be about $70,000 for a four-person household.
Affordable housing is in high demand in Jacksonville. As of July 9, just over 3,000 rental units were available with a median rent of $1,750, according to Zillow. Meanwhile, the Housing Authority had about 147,000 people on a waiting list for an affordable place to live, President and CEO Dwayne Alexander said last month.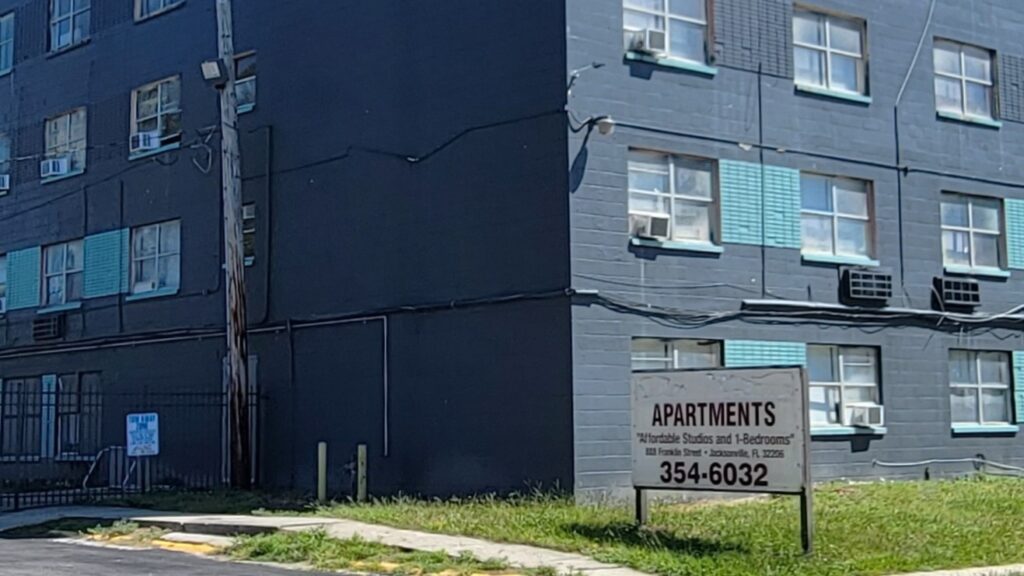 The Housing Authority plans to buy the 102-unit Downtown East Apartments on Franklin Street, formerly known as Franklin Arms, for $8 million. It will spend $2 million more to renovate the property just a few blocks from A. Philip Randolph Boulevard, partnering with LIFT JAX, which will invest $1.5 million it has from the city, the Housing Authority said.
The Atlanta-based Integral Group will work with the Housing Authority to buy and renovate the 256-unit Westwood Apartments on Lane Avenue South for $140,000 per unit, or a total of $35.8 million. The Housing Authority said it then would invest $20,000 per unit for property upgrades.
Finally, the Housing Authority is seeking to team up with Miami-based Tre Bel Housing to build a new 431-unit apartment building near the Interstate 10 and Interstate 95 interchange, with a mix of market-rate and subsidized rents. The total cost is $108 million, and the Housing Authority would earn income that could finance future projects.
"We're excited about the potential of each of these projects as we continue to look for innovative ways of meeting the pressing need for affordable housing in Jacksonville," Alexander said in a statement. "We're eager to finalize these agreements and bring these developments to the market."
As for the average rent for one of these new units, it is too early to tell, Housing Authority spokesman John Finotti said. There is no timetable for when the Downtown East and Westwood complexes would be bought and renovated. And it could take a year or so to get to the groundbreaking stage for Tre Bel Housing's apartments, he said.
To finance the three projects, the Housing Authority will use its A+ credit rating to issue essential function bonds, given by housing authorities to finance construction and substantial rehabilitation of affordable housing or other community facilities owned by state and local housing finance agencies.
---
Sign up for the Jacksonville Today newsletter
Your local weekday newsletter for news and ways to get involved in Northeast Florida.