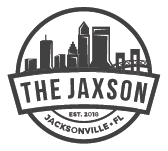 Perspectives
The Jaxson
on Jacksonville Today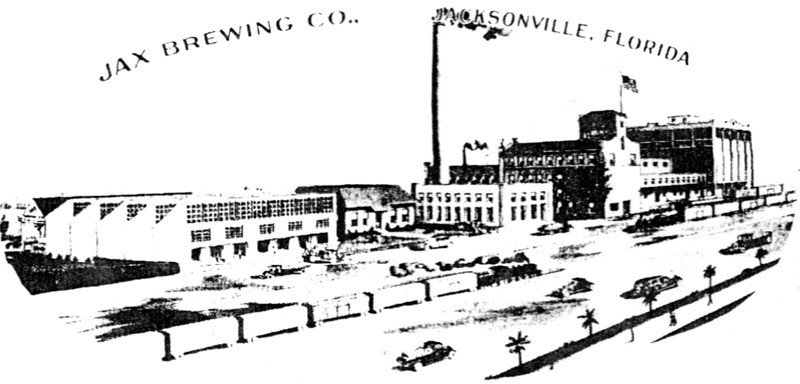 THE JAXSON | 3 Jacksonville breweries of yesteryear 
Published on July 25, 2023 at 5:11 pm
The brewing of beer in Jacksonville dates back to the 19th century. Here's a look at a few local breweries that were in operation prior to Prohibition.
Eggenweiler & Company Brewery
In operation during the 1870s, the Eggenweiler & Co. Brewery was one of thousands of very small breweries that opened across the country by the end of the Civil War. Located on West Bay Street in LaVilla, Eggenweiler produced lagers that were distributed locally in bottles and kegs by a sole agent, Damiani & Co. However, Eggenweiler's locally produced brews would not last long. By 1887, the former Eggenweiler & Co. Brewery was acquired by Philadelphia-based Bergner & Engel Brewing Co.
Founded in 1849, Bergner & Engel was the third-largest brewery in the nation when the company expanded its operation to Jacksonville. Here Bergner & Engel used the former Eggenweiler brewery as a warehouse filled with ice to store beer shipped to town by rail, until it could be distributed locally. The facility was later used by the Joseph Zapf Co. to bottle Anheuser-Busch products prior to Prohibition.
Jax Brewing Company
Married to the daughter of Jacob Schorr of Schorr-Kolkschneider Brewing Co. of St. Louis, William Ostner broke ground on his own Jacksonville Brewing Company in 1913. The first brew from Ostner's 30,000-barrel-a-year brewery hit the market on May 16, 1914. By the time Jacksonville went dry in 1918, the brewery's employment was up to 243 and its debts had been retired. During Prohibition, the production of beer was replaced with Velvet Ice Cream and Florida Export and Old Fashioned Dark "near beer" and the bottling of root beer and ginger ale. Anticipating the end of prohibition, brewing capacity was expanded four months before the passage of the 21st Amendment, enabling Ostner to hit the ground running in 1933.
In 1935, the Jacksonville Brewing Company entered into a legal dispute with New Orleans-based Jackson Brewing Company over the "Jax Beer" trademark used by both companies. In a compromise, the breweries divided their regions: the Jacksonville company sold in Florida, Georgia and the Carolinas, while Jackson Brewing sold in states to the west. In 1940, the local company changed its name to the Jax Brewing Company, and by 1943, production had increased to 100,348 barrels annually. By the 1950s, its Jax Beer label and trademark cockatoo dominated the Florida, Georgia and South Carolina drinking scenes. Other brands included Ostner's Lager Beer, Ostner's Sparkling Ale, Ostner's Stout, Hi Jax Beer, Jax Export Beer, Mecca Pale Beer, Jax Ale, Jax Brock, Royal Palm Beer, Fine's Sparkling Ale, Peninsula Ale and Rhein King Beer.
Jax Brewing faced competition from incoming national brewers in the 1950s, as well as the high cost of shifting to aluminum cans. Meanwhile, the company's cold storage operation experienced rising revenues. Ostner's son sold the Jax Beer copyright to Jackson Brewing Co. in 1956 and repositioned the Jacksonville brewery as the Jax Ice and Cold Storage Company. Today, the abandoned 130,000-square-foot brewery is one of a handful of early Florida regional brewery buildings still standing.
The Joseph Zapf Company
Arriving in Jacksonville during the 1880s, Joseph Zapf was a German-born businessman who dominated Florida's liquor, soft drink and bottling industries prior to Prohibition. For several decades, the Joseph Zapf Co. was the region's representative and bottler for the Anheuser Busch Brewery of St. Louis. His LaVilla plant at 610-634 W. Bay St. was considered to be a gold mine.
Here, Zapf received beer in barrels from the St. Louis brewery and bottled the brew with his own distinct embossing. Zapf used his beer profits to establish what was said to be "the best known and largest liquor house in the state." Sold both at wholesale and retail, Zapf sold his whiskey and wine products to local saloons, including one he operated in connection with his West Bay Street business. He also expanded his business into real estate, selling land for residential development along Trout Creek. As a result of Prohibition, Zaph created the Atlantic Distributing Co. to bottle and sell soft drinks. By the end of Prohibition, Zapf had retired.

Ennis Davis
The Jaxson
Ennis Davis, AICP is an urban planner and co-owner of The Jaxson and Modern Cities. Reach Ennis at edavis@moderncities.com.

Ennis Davis
The Jaxson
Ennis Davis, AICP is an urban planner and co-owner of The Jaxson and Modern Cities. Reach Ennis at edavis@moderncities.com.
---
Sign up for the Jacksonville Today newsletter
Your local weekday newsletter for news and ways to get involved in Northeast Florida.