Perspectives
Mike Clark
Jacksonville Today Contributor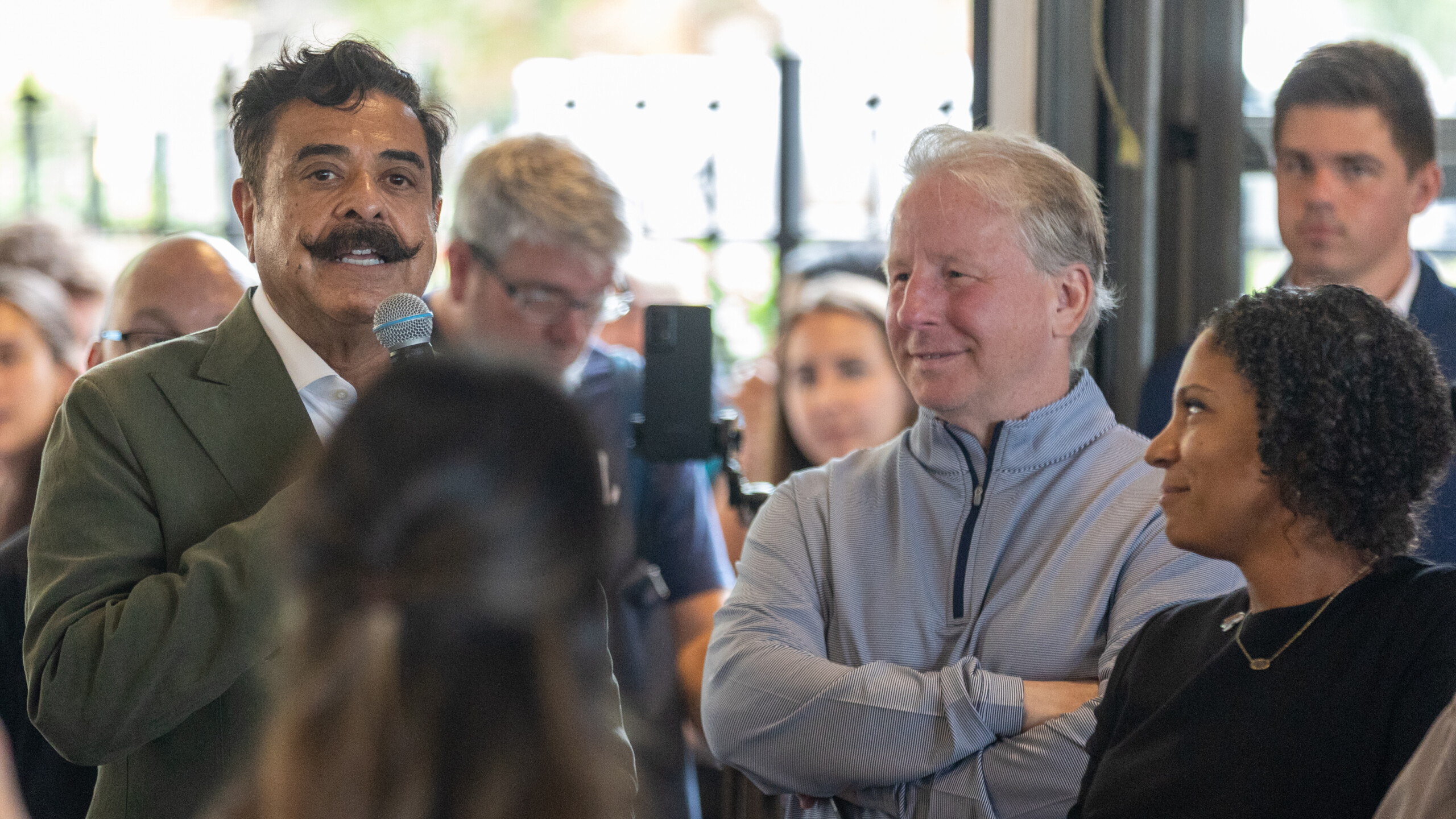 OPINION | 4 questions the city should ask before paying for stadium upgrades
Published on June 12, 2023 at 9:18 pm
Before last week, it was clear that it would take a historic effort for the city of Jacksonville to finance its share of rebuilding its city-owned stadium for the Jacksonville Jaguars.
Now, with the Jaguars' new proposal, the job just got even more difficult. Why? Because the Jaguars resurrected their entertainment district plan, which died a welcome death last year. Called Lot J, it would have required unprecedented city support for private business. It barely failed in the City Council by one vote. One of those yes votes, though, came from incoming City Council President Ron Salem, who has been reluctant to say much on the record regarding the stadium proposal.
In their news release, the Jaguars state their newest proposal would be a "reflection on our city" and "the essence of who we are."
So a football stadium and its related support services represent the essence of Jacksonville? No, Jacksonville is much more than that.
To summarize: The Jaguars' proposal includes an estimated $1.2 billion to $1.4 billion for a total makeover of TIAA Bank Field and an entertainment district costing from $500 million to $668 million. Possible total cost: $2 billion — so city taxpayers' 50% share is $1 billion.
Most of our share would have to come from the general fund or ad valorem taxes because the state of Florida neither helps fund sports stadiums nor allows for local option sales taxes to be used for sports stadiums. And the city's bed tax revenues collected in local hotels are too slim to provide much help.
Jacksonville's potential local share is not even in the same area code as Buffalo's or Nashville's. A new stadium in Buffalo will require just $250 million from Erie County, as the state of New York kicks in $600 million. In Nashville, the mayor boasts that no general funds would be required because the public share of a new Tennessee Titans stadium will be funded with a mix of sales and bed tax revenue and $500 million in state money.
Jacksonville residents should be asking ourselves these four questions as we evaluate the Jaguars' proposal: 
What is the profitability of the Jaguars compared to the financial realities of the city of Jacksonville? Transparency in this comparison will be key in negotiations.
Should we separate the entertainment district from the proposal?
How do we make sure any development is engineered to account for flooding, since sea-level rise is a real threat along the waterfront?
What would the easiest solution be instead of splitting the cost 50-50, however unlikely?
The Jaguars' wealth
We learned recently that the Jacksonville Jaguars are among the most profitable franchises in the NFL, ranking No. 8 of 32 teams.
That is according to Forbes, which has an earned reputation for accurate business reporting. Forbes reports that the Jaguars made $281 million in operating income over the past three years, on a list that shows which sports franchises have become the most valuable on an annual basis, not just when they are sold.
The list shows that the Jaguars made more than the Miami Dolphins, which made $260 million during the same period, and 23 other NFL teams.
This came as a surprise in light of the Jaguars' continual statements that their revenue is under pressure in one of the NFL's smallest markets. Do the Jaguars still need to play a home game in London every year? The profitability should be welcome news, except it comes as the Jaguars ask for difficult levels of local funding for the new stadium.
Entertainment district complications
City funding of an entertainment district worsens the city's position. It's one thing to say that a sports stadium doesn't make money for the city — it wouldn't be expected to do so. But subsidizing private business looks like a step too far.
City negotiators would be wise to separate the two issues. At the least, an entertainment district ought to be developed slowly as business conditions improve.
Transparency is key
City of Jacksonville finances are public record according to Florida law. Jacksonville Jaguars records, as a private business, are not public record.
This would put the city at a negotiating disadvantage. The city ought to demand to see the Jaguars' finances.
Sea-level rise implications
Downtown Jacksonville, which flooded during Hurricane Irma in 2017, will remain a flooding risk. Therefore, any development must account for flooding, which is projected to get worse as seas rise worldwide. The Downtown Investment Authority has been conscious of this, as Downtown developments have been approved, such as the new headquarters of FIS in Brooklyn.
Give the stadium to the Jags?
Finally, the simplest solution would be to turn over the city-owned football stadium to the Jaguars in return for guarantees that the capacity would be large enough to hold the Florida-Georgia game. The Jaguars already are running the show. In return, the city's share of funding a stadium rebuild would be reduced.
After all, the original rebuild of the old Gator Bowl was handled by the Jaguars' contractors as well as recent additions to the stadium area.
This looks like a pipedream. The Jaguars have a sweetheart deal. Yet, the key to effective negotiations is the willingness to walk away. City leaders need to set a line they will not cross.
Barring some new, creative revenue sources, the Jaguars' demand for almost $1 billion in city funding looks impossible when compared to a revived crime-fighting initiative like the Jacksonville Journey, an improved local health system or even a new jail.
To put this in perspective, the city is expected to have about $100 million in extra revenue for the new fiscal year. Should most of that go to the Jaguars? Of course not.

Mike Clark
Jacksonville Today Contributor
Mike Clark devoted about 47 years to Jacksonville's two daily newspapers. He retired in 2020 after 15 years as editorial page editor at The Florida Times-Union, where he and his staff won local, state, regional and national journalism awards.

Mike Clark
Jacksonville Today Contributor
Mike Clark devoted about 47 years to Jacksonville's two daily newspapers. He retired in 2020 after 15 years as editorial page editor at The Florida Times-Union, where he and his staff won local, state, regional and national journalism awards.
---
Sign up for the Jacksonville Today newsletter
Your local weekday newsletter for news and ways to get involved in Northeast Florida.