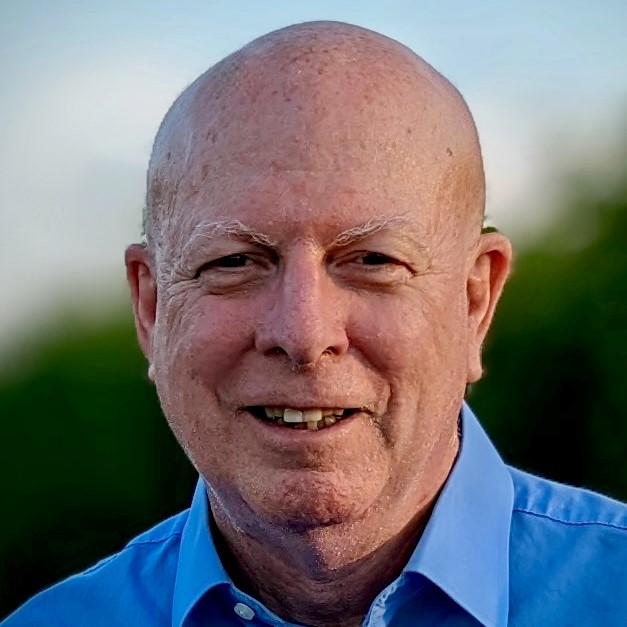 Perspectives
Mike Clark
Jacksonville Today Contributor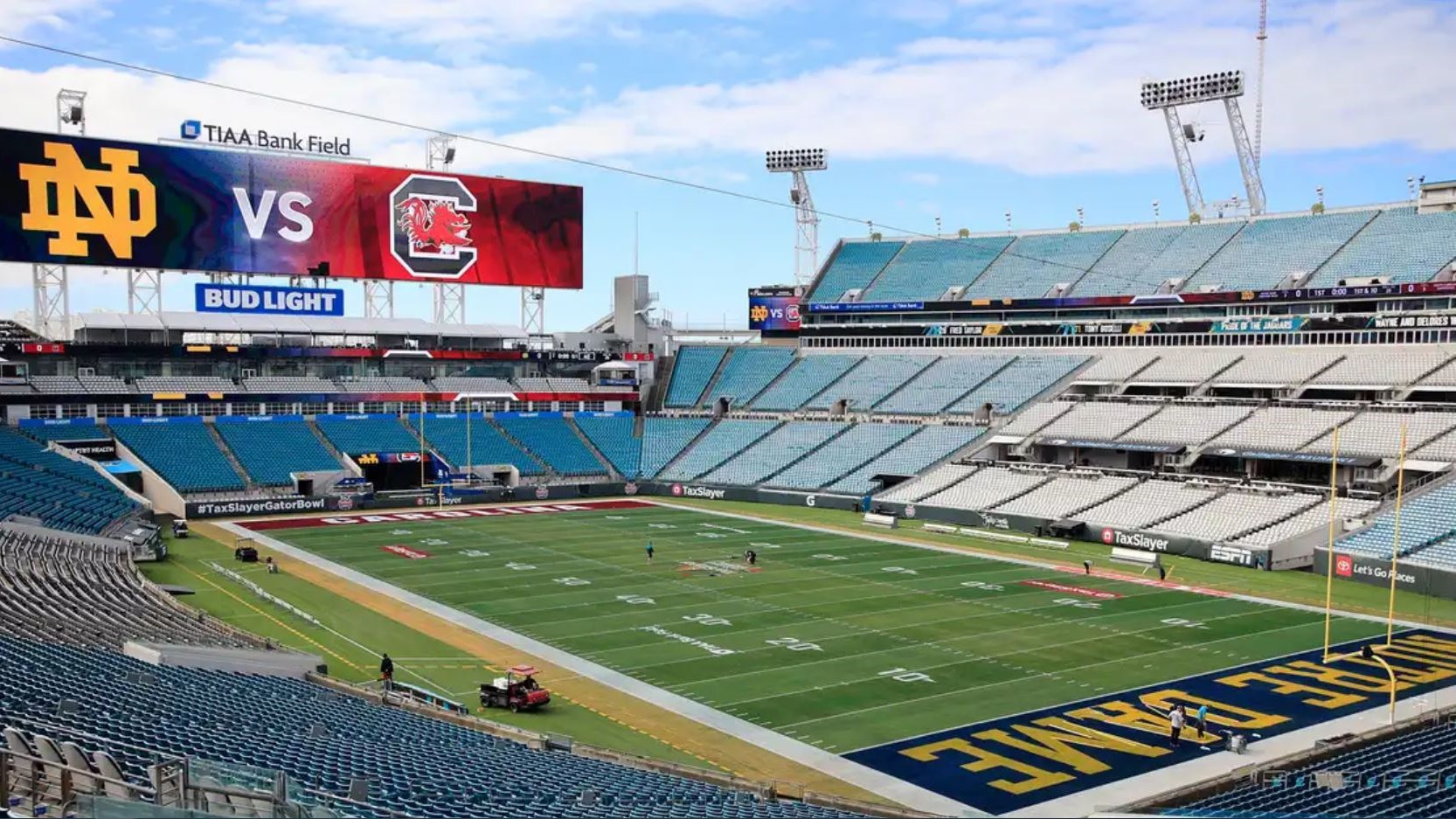 OPINION | How to pay for Jaguars' stadium renovations 
Published on May 23, 2023 at 4:54 pm
This column is part 2 of 2 about stadium upgrades at TIAA Bank Field. Read Part 1: Jacksonville needs another near miracle to keep the Jaguars.
Major decisions in Jacksonville have been made this way: Civic leaders get together, work out a deal and then ask the citizens to accept it. It has worked in the past, but it won't work now. It won't work when Jacksonville citizens are asked to pay for a major stadium upgrade for seven or eight pro football games in Jacksonville per year compared to protecting the city from flooding, saving lives from overdoses, building a new jail or dealing with our state-leading murder rate.
Jacksonville's civic leaders thus far won't talk in detail about financing a major improvement of the football stadium to keep the Jaguars in Jacksonville. It's considered premature. But that is terribly misguided because financing is the most important issue to resolve if the Jaguars are to remain in Jacksonville. There is readymade opposition to using taxpayer funds to pay for major stadium upgrades. Keeping quiet about financing will leave the opponents with the ability to fill the vacuum with negativity. In the best case scenario, financing this stadium upgrade will be difficult. Facing up to the challenges will be key to winning support.
Discussions during the mayoral race focused on negotiating with the Jaguars. That's important, of course. But what will city leaders be negotiating with? The taxpayers need to be included early and often. City leaders are likely to need to tap the general fund or ad valorem tax revenue. Some sort of citizen buy-in will be needed, even if it's a straw poll. It is hopeful that Mayor-elect Donna Deegan promised transparency. Hiring a veteran negotiator for the city's side is smart, as well.
Jacksonville, an underdog in the NFL, will need something bold and creative to win public buy-in for stadium financing. Based on what we've learned in past moments of civic innovation, plus what other cities have done, we can start to see a way forward.
Lessons learned
The key to winning a referendum, local pollster Bruce Barcelo once said, is to ask voters what they want and give it to them. But at first glance the Barcelo rule won't work here. The people love the Jags but they don't want to help pay for a renovated stadium. A recent University of North Florida poll shows that Jacksonville voters like the Jaguars, with 84% saying the team is important. (Broken down, 53% say it's very important and 31% say it's somewhat important.) But when asked about using $750 million of city funds to split in half the $1.5 billion cost of renovating the football stadium, 61% nonetheless opposed public funding.
That's an obstacle as serious as Jacksonville's hurdle to attract a National Football League team in 1993. The Jaguars' contract with the city ends in 2030.
A model for citizen buy-in came when city leaders were preparing the Better Jacksonville Plan vote, a $2.2 billion proposal, in 2000. They discovered how popular libraries are. So building new libraries and renovating old ones became a centerpiece of the plan. As a result, the sales tax was approved by the voters. That was the Barcelo rule in action.
But the current outlook for citizen support of using tax funding for stadium renovations looks like San Diego, St. Louis and Oakland, cities that lost their pro football teams due to opposition to funding stadium improvements. At least San Diego and St. Louis still have pro baseball franchises.
Meanwhile, Nashville and Buffalo have announced plans for new stadiums with major revenue sources that are not available to Jacksonville.
In Nashville, a new, enclosed $2 billion stadium will be financed with a mix including:
A $500 million contribution from the state of Tennessee. Florida does not provide such contributions for stadiums.
A new 1% bed tax.
Revenue from sales and use taxes collected at the Nashville stadium and nearby areas will be devoted to paying for the stadium. The Florida Legislature has consistently opposed using sales taxes for sports stadiums.
In Buffalo, a new $1.4 billion stadium will also have state funding, per The New York Times. It will not be enclosed, but over half of the seats will be covered by a canopy.
New York Gov. Kathy Hochul, who was born in Buffalo, plans to use about $400 million from Seneca Nation casino funds of the state's $600 million contribution to the new stadium, though the Seneca Nation president has blasted the idea. In Florida, casino funds from the Seminole Nation are controlled by the state government.
Another $250 million would come from Erie County.
Most of the balance would be paid by the Buffalo Bills' owner, which could include season ticket holders' personal seat license fees, ranging from $500 to $16,000 a year.
Is it worth it?
To justify such huge local expenditures, stadium supporters sometimes claim a local economic benefit. But multiple studies show that's a pipedream. 
Sports franchises don't provide a net benefit to a city, according to a review of 130 studies published in the Journal of Economic Surveys in 2022. The research paper by three university economists concluded that "The large subsidies commonly devoted to constructing professional sports venues are not justified as worthwhile public investments."
The researchers noted the paradox that public subsidies continue to be granted despite the overwhelming evidence that they cannot be justified.
They granted there are "important intangible social benefits from hosting sports activities" such as quality-of-life amenities, consumer surplus and community pride occasionally." All of those factors would apply to Jacksonville. Nevertheless, even when these intangible factors exist, "estimated benefits tend to be insufficient to justify the level of subsidies provided."
In any case, selling support for new stadium renovations should avoid claiming financial benefits. An overwhelming amount of research debunks it.
How to make it work
Thus far, most city of Jacksonville subsidies for stadium upgrades have come from bed tax funds. Unless a Jacksonville resident spends a lot of time in hotels, there is little financial sacrifice involved. There has been little direct conflict between subsidizing improvements to the football stadium and city needs like funding more police officers.
Anecdotally, city leaders say that the Jaguars have helped recruit businesses to the area — no offense to the PGA Tour and The Players Championship. The city's $750 million share of major stadium upgrades would equate to about $60 million a year if bonded. That money would have to come out of traditional revenue sources, like its $1.5 billion annual budget or ad valorem taxes.
That is where the political pain comes from.
The revenue sources used elsewhere are simply not available to Jacksonville. The best revenue sources for sports stadiums are user fees, bed taxes or sales taxes. Bed taxes tap revenue from hotel customers. Jacksonville currently uses the maximum 6% in bed tax revenue with 2% going to stadium renovations. That 2% is set to produce about $10 million this fiscal year, reports Michael Corrigan, CEO of Visit Jacksonville. That can be bonded to about $130 million, which is not nearly enough to meet the city's $750 million share.
Then some NFL cities have received approval for using sales tax revenue around the stadium for stadium improvements. However, the Florida Legislature is more opposed than ever to using sales taxes to fund stadiums, says Dominic Calabro, who's been CEO of the nonprofit Florida Tax Watch for 41 years.
One of the sources of the Legislature's opposition to publicly funding stadiums can be traced to what happened in Miami. Soon after a new Marlins baseball stadium was built with 75% public funding, the baseball team was dismantled. The New York Times described the Marlins deal as "one of the worst giveaways in sports," ground zero for insurrection against publicly financed stadiums.
When the Miami Dolphins proposed raising bed taxes from 6% to 7% and asked for a sales tax rebate for their own stadium, a Miami Herald poll in 2014 found that 84% of Miami-Dade voters opposed spending tax dollars to build a roof on the Dolphins' stadium. Without support by the public and the Legislature, Dolphins owner Stephen Ross funded stadium improvements himself. However, Hard Rock Stadium is privately owned by billionaire Ross.
In Jacksonville, TIAA Bank Field is owned by the city of Jacksonville, though Jaguars owner Shad Khan has split the cost of recent upgrades 50-50.
The Jaguars have a ready pot of revenue available not used so far in permanent seat licenses, which would require purchasing the rights to a seat before even buying a season ticket. Those charges can vary widely and can be sold on the open market. Current advertisements for PSLs for the Charlotte Panthers range from $188 to $64,995 per seat. However, permanent seat licenses are considered team revenue, not the city's share.
That leaves two other sources: ad valorem taxes and the general fund. These are the two least popular sources for funding stadium improvements. Using the general fund would require stadium improvements to compete with every other local priority, such as public safety, a new jail, infrastructure for needy areas and so on. And ad valorem taxes, assessments on real estate, only tax a portion of the city's residents directly, unlike sales taxes, which reel in revenue from out-of-county commuters and visitors.
This will leave supporters of stadium renovations with a major sales and marketing job. That means that the Jaguars need to avoid the debacle they used in pushing for the Lot J entertainment district.
City Councilman Ron Salem is the current vice president and is in line to be next Council president come July. He said in a phone interview that he would support an evaluation of just how much the city could afford to devote to stadium renovations through a bond issue. But the answer won't be yes or no, it will be multiple choice because stadium funding will be competing with other Jacksonville needs.
At-large Councilman Matt Carlucci, also returning to the Council for a new term this summer, said in a phone interview that the Jaguars did a superb job in holding public meetings on the Four Seasons hotel development proposal. Something similar would be needed for a stadium improvement plan: He would propose a minimum of five town hall meetings in each of the five at-large areas.
Of course, there would have to be an ironclad contract that the Jaguars would not leave the city for a length of the bond issue. While negotiations between city leaders and the Jaguars can't be conducted in public, information sessions with the people ought to be held first. The taxpayers need to know what the options are so that they aren't blindsided.
The Green Bay example
So, here is one idea that has an NFL precedent:
One hurdle for city funding of a stadium improvement is that Jaguars owner Shad Khan is one of the richest men in the world. Why should the city of Jacksonville increase its debt while this multi-billionaire benefits? We can follow the Green Bay example.
With Khan as majority owner of the team, he could sell non-voting stock like the Green Bay Packers do when they need improvements to their stadium.
The Packers last year sold about 200,000 shares of stock at $300 apiece. That produced $60 million in revenue for stadium upgrades. It could not be traded and it doesn't pay dividends. If the Jaguars offered non-voting stock, there ought to be some sort of return based on the team's profits. Imagine the sales possibilities with the Jaguars' international exposure in London.
Besides the revenue possibilities, offering stock in the team would be a big public relations boost. You could frame your stock certificate. Everyone from Joe Lunchbox to Joe Civic Leader could claim a small ownership stake in the team — non-voting, of course.
Former Mayor John Delaney said that neither the Jaguars nor the NFL would approve of such a deal. But I'm not talking about creating a community-owned nonprofit like Green Bay has; Khan would remain the sole decision maker. Mike Weinstein, who was involved in the original negotiations that landed the Jaguars in 1993, said that so long as Khan remains majority owner, he can have as many minority owners as he likes.
Weinstein, the CEO of the Kids Hope Alliance and once the chief financial officer for three Jacksonville mayors, said if there is the political will, Jacksonville could afford the $750 million cost of stadium. renovations. 
What else can be done? Here is one back-of-the-envelope plan to get to the city's 50% share of a $1.5 billion stadium renovation:
Use $10 million per year of bed tax funds, which is $130 million if bonded.
Use $30 million per year from the general fund. That is 2% of the $1.5 billion annual city budget, and equals $390 million if bonded. That brings us up to $520 million total.
Have the Jaguars sell 200,000 shares of stock at $500 per share. That will produce $100 million. Now the total is $620 million. This would be considered part of the city's share.
Another option involves personal seat licenses, in which fans buy the rights to a seat before buying season tickets. However, this revenue has been considered the owners' share. Perhaps the Jaguars would share a portion of that revenue for the city's share.
How about selling the city's stadium, TIAA Bank Field, to the Jaguars? The capacity would have to remain large enough to keep the Florida-Georgia game here. It's another long shot, since the Jaguars already have a sweetheart deal with the city and the public likely would oppose it.
Or the remainder of a city share could be funded with a Better Jacksonville Plan II. Use the lessons from the Better Jacksonville Plan. Use the Barcelo rule by giving every voter in Jacksonville a reason to vote yes on an ad valorem tax increase. Though a vote is not necessarily needed for an ad valorem tax increase, it would be wise to obtain voter support, at least through a straw vote.
In the case of the Better Jacksonville Plan, city leaders offered a potpourri of civic improvements, such as new roads, new libraries, a new arena and a new baseball park. The $2.2 billion cost of the project equates to almost $4 billion in today's dollars.
By combining support for a new stadium with other Duval County improvements, voters would be given a reason to vote yes. I doubt that a tax increase for the stadium alone would be popular.
In addition, a new mayoral administration and new City Council leaders could invite Florida Tax Watch to conduct a review of city finances, seeking ways to save money. Such a review was released in 2008. I served as an intermediary between Tax Watch and City Council President Daniel Davis at the time. That financial review broke the news that Jacksonville had a city pension crisis that would rapidly get worse. However, to think that significant dollars could be found by savings or through grants is a pipedream. Jacksonville finances have been overseen by a series of conservative mayors and City Councils.
Vito Stellino, a longtime NFL reporter and columnist, wrote on the 20th anniversary of the franchise that the Jaguars "gave Jacksonville an identity it never had before the Jaguars arrived. It's not a stretch to say the history of Jacksonville in the 20th century can be divided into two phases: BJ and AJ. Before the Jaguars and after."
We're in the 21st century now. Jacksonville was awarded the franchise 30 years ago. Is an NFL franchise "nice to have" or is it essential? If Jacksonville loses the Jaguars, will the city drop into obscurity? How much are the people of Jacksonville willing to pay for the prestige of being an NFL city? One answer comes in two recent lists of top American cities. U.S. News & World Report listed Jacksonville at No. 16. And in a list of the best places to retire, Forbes included Jacksonville as the only Florida city on its list. Having an NFL franchise was not used in the criteria of either list.
The people of San Diego, Oakland and St. Louis looked at the cost of stadium projects and answered no to using taxpayer funding. The people of Nashville and Buffalo, aided by state government aid and revenue not available to Jacksonville, answered yes.
Mayor-elect Deegan, interviewed by News4Jax on election night, said: "People love the Jaguars. We're going to make this work."
But it won't be easy. It will require another civic miracle for Jacksonville to pull this one off.
Lead image: Will Brown, Jacksonville Today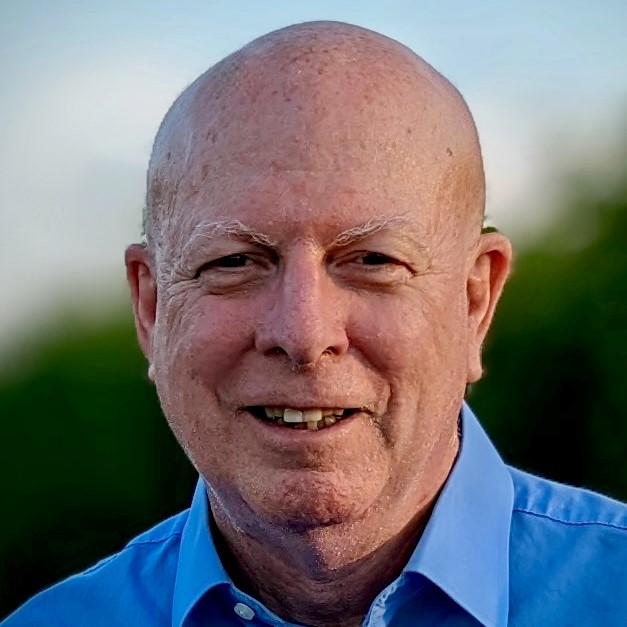 Mike Clark
Jacksonville Today Contributor
Mike Clark devoted about 47 years to Jacksonville's two daily newspapers. He retired in 2020 after 15 years as editorial page editor at The Florida Times-Union, where he and his staff won local, state, regional and national journalism awards.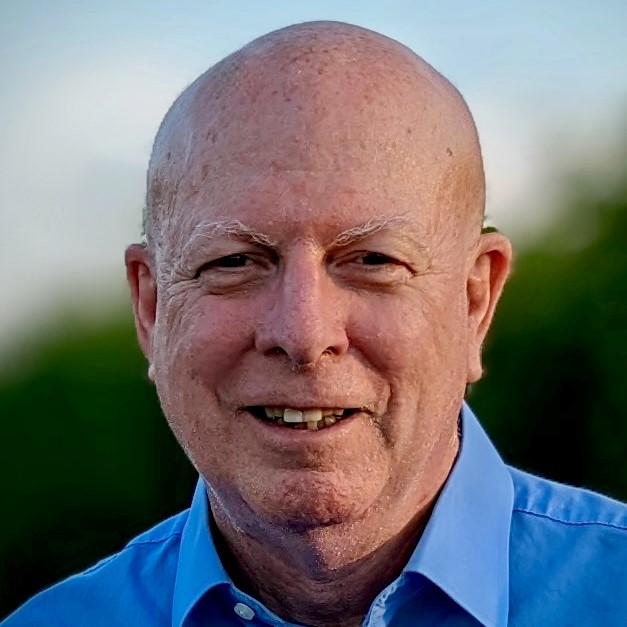 Mike Clark
Jacksonville Today Contributor
Mike Clark devoted about 47 years to Jacksonville's two daily newspapers. He retired in 2020 after 15 years as editorial page editor at The Florida Times-Union, where he and his staff won local, state, regional and national journalism awards.
---
Sign up for the Jacksonville Today newsletter
Your local weekday newsletter for news and ways to get involved in Northeast Florida.