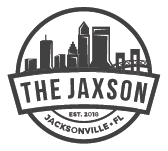 Perspectives
The Jaxson
on Jacksonville Today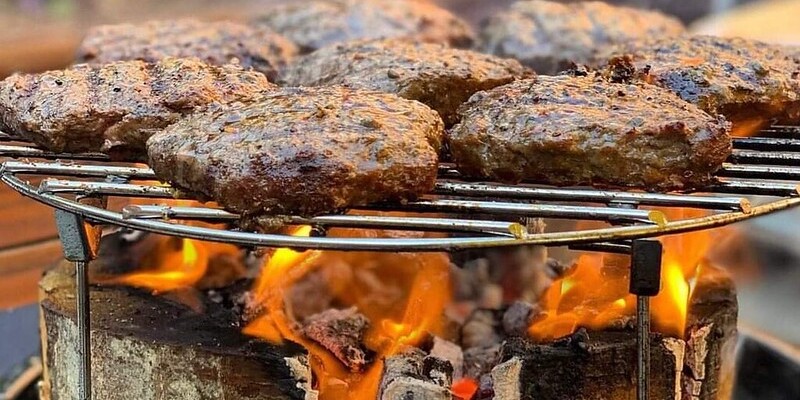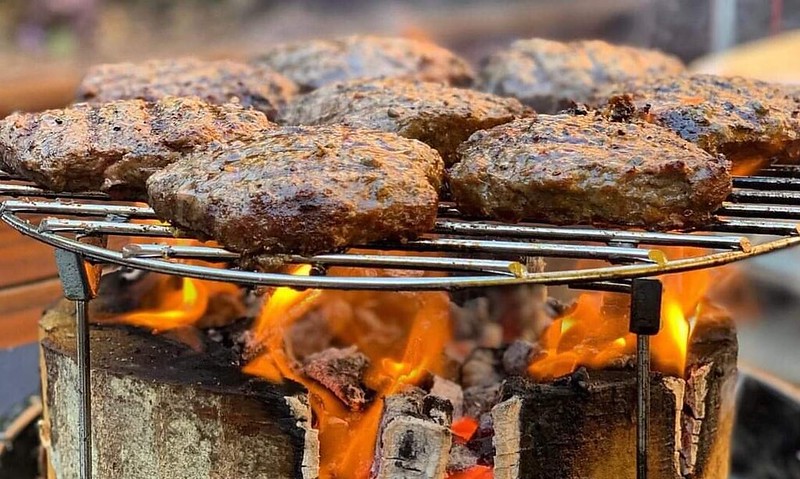 THE JAXSON | 5 stories from Jacksonville's hamburger history
Published on May 30, 2023 at 4:45 pm
May is National Hamburger Month, and Memorial Day weekend kicked off the cookout season. From the first ever Burger King to long-gone local chains, here's a look at five burger facts from Jacksonville history.
1. Milligan's Beefy Burgers
Long before artery-clogging fast food chains took over Northeast Florida's arterial highways, there was Milligan's Beefy Burgers. Many long-time Jaxsons view Milligan's as our own homegrown version of Krystal or White Castle. (Founded on October 24, 1932, in Chattanooga, Tennessee, Krystal was known as the first hamburger chain in the South.)
The story of Florida's first fast food drive-through hamburger chain begins in Starke, Florida, where Elmer B. and Dorothy Hair Milligan founded the first Milligan's restaurant in 1942. During their first year of business, Milligan's served over 450,000 beefy burgers.
In 1948, the Milligans brought their beefy burgers to Jacksonville. By 1964, Milligan's Beefy Burgers had expanded to 16 locations serving over 5 million burgers annually. At the time, a sackful (a dozen) of the beefy burgers could be had for $1. At the chain's height, Beefy Burger restaurants were located in Jacksonville, Green Cove Springs, Fernandina Beach, Orlando, and St. Petersburg. However, 1974 would be the last year beefy burgers would be available to Jaxsons. By the end of the year, Florida's first fast food chain had succumbed to heavy competition from rapidly growing McDonald's and Burger King (more on that in a minute). Despite closing 49 years ago, the chain is fondly remembered by longtimers, and several uniquely designed former Milligan's Beefy Burger buildings can be found all over town.
2. The Birthplace of Burger King
Inspired by the success of the original McDonald's restaurant, Jacksonville residents Keith Kramer and Matthew Burns founded Insta-Burger King on July 23, 1953. The chain's first location was at 7146 Beach Blvd. near Hogan-Spring Glen Elementary School. In 1954, James McLamore and David R. Edgerton acquired a license to open their own Insta-Burger King franchise in Miami.
McLamore and Edgarton purchased the national rights to the fast-growing chain and rechristened the company Burger King in 1959. Since Burger King's founding, the Miami-based company has grown to become the world's second-largest hamburger chain and the third-largest fast food company. With well over 14,000 restaurants in nearly 100 countries around the world that serve an average of 11 million hungry guests every day, Burger King is second only to McDonald's in the hamburger business.
The original Burger King building in Jacksonville still stands and has long remained in use for food-related businesses. For years it was a Stan's Sandwich Shop, and it's currently home to La Favorita grocery store and eatery.
3. The Penny Burger
During the late 1950s, William "Bill" and Edna Williams established Penny's Drive-In restaurant at 4040 St. Johns Ave. in Avondale. Following World War II, Bill Williams was employed as a restaurant manager in Savannah. After moving to Jacksonville, the couple also owned and operated the Green Kastle Restaurant beside the Florida Theater, where, when Elvis Presley had his first movie premiere, they served refreshments.
Penny's was known for their Penny Burger, which was similar to today's Krystal or White Castle burgers. Known as the place "where friends and neighbors meet," Penny's was a mid-century local favorite for their burgers, shakes, fries, steaks, waffles and eggs, donuts and chocolate icebox pies. In addition to their original location near Fishweir Creek, the local burger spot had a location in Jacksonville Beach.
4. Bubba Burgers
In 1996, Elberton, Georgia, entrepreneur Walter "Bubba" Eaves established Bubba Burgers. With the concept of shipping high-quality, pre-packed frozen hamburger patties to grocery stores, the company's ads proclaimed, "You'll never bite a burger better than a Bubba." Offering original and sweet onion Bubba Burgers, the company was selling 3 million patties a year by 1999, and Eaves built a major processing facility in Elberton.
In 2000, William "Billy" Morris and Steve Coon of Jacksonville-based Hickory Foods acquired Bubba Burgers. They merged the company headquarters into their Jacksonville offices, but kept the Georgia plant where Bubba Burgers are made.
Bubba Burgers saw remarkable growth, and in 2010, Morris and Coon expanded the Elberton plant and acquired a second one in Hastings, Nebraska. Today, the company offers beef, turkey and plant-based burgers that can be found all over the country. Selling more than 100 million burgers a year, Bubba Burgers is the most popular frozen burger in the U.S.
5. Winn-Dixie: 'The Beef People'
Possibly no business has provided more hamburgers for Jacksonville grills than Winn-Dixie, whose branding as "The Beef People" is well earned. The Jacksonville-based chain's dedication to purveying quality beef goes all the way back to 1925, when William Milton Davis moved from Idaho to Miami and acquired the Rockmoor Grocery with a $10,000 loan from his father. At this small store, located at the corner of Dixie Highway and 59th Street in what's now Little Haiti, Davis found success with a combination of local and imported products. In particular, he insisted on carrying only top-quality beef shipped in from western ranches and hand-cut by a professional butcher. To this day, Winn-Dixie prides itself on its fresh beef and each store has its own butcher.
Davis' sons soon joined the business, and renaming it Table Supply, they began expanding across South and Central Florida. After Davis's unexpected death in 1934, his sons James Elsworth (J.E.), Artemus Darius, Milton Austin, and Tine W. Davis took over the chain and continued expanding. In 1939 they acquired 51% of Bill Lovett and E.L. Winn's Jacksonville-based 78-store Winn & Lovett chain, and bought the entire company in 1944. They moved their headquarters to Jacksonville and adopted the Winn & Lovett brand for all their stores. A merger with Dixie Home Stores in 1955 led to the Winn-Dixie name used today. Since 1956, Winn-Dixie has been proud to be known as The Beef People.
Today, Winn-Dixie is a subsidiary of Southeastern Grocers, one of Jacksonville's largest corporations and the second-largest grocery chain in the Southeast by store count. Winn-Dixie and the Davis family have had a major impact on Jacksonville even outside the business. In 1979, J.E. Davis spearheaded the establishment of the Mayo Clinic's Jacksonville campus. Invested in healthcare since his father's untimely death in 1934, J.E. led a $6 million fundraising drive and offered up 140 acres of family land to convince the Mayo board to establish a second campus in Jacksonville. The family was also involved in the legendary Brumos sports car racing team and maintains the Brumos Collection, a museum dedicated to their racing fleet and other historic cars.
Contact Ennis Davis at edavis@moderncities.com and Bill Delaney at wdelaney@moderncities.com.

Ennis Davis
The Jaxson
Ennis Davis, AICP is an urban planner and co-owner of The Jaxson and Modern Cities. Reach Ennis at edavis@moderncities.com.

Bill Delaney
The Jaxson
Bill Delaney is a writer whose work focuses on the history and culture of the First Coast. He currently serves as City Council liaison for Jacksonville Mayor Donna Deegan.

Ennis Davis
The Jaxson
Ennis Davis, AICP is an urban planner and co-owner of The Jaxson and Modern Cities. Reach Ennis at edavis@moderncities.com.

Bill Delaney
The Jaxson
Bill Delaney is a writer whose work focuses on the history and culture of the First Coast. He currently serves as City Council liaison for Jacksonville Mayor Donna Deegan.
---
Sign up for the Jacksonville Today newsletter
Your local weekday newsletter for news and ways to get involved in Northeast Florida.