Perspectives
A.G. Gancarski
Jacksonville Today Contributor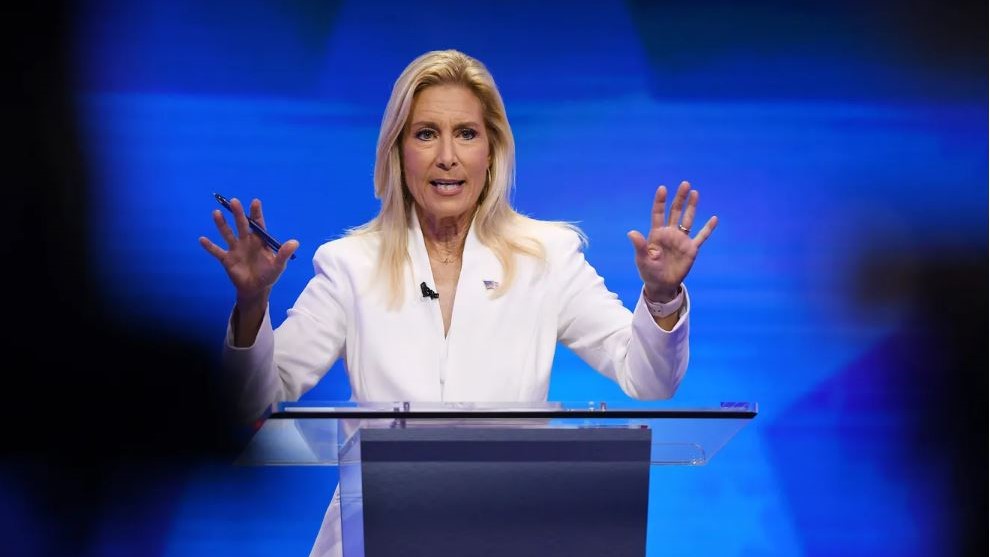 OPINION | Transition volition: Why Donna Deegan needs a fast start
Published on May 29, 2023 at 3:19 pm
Mayor-elect Donna Deegan brought the optics of change to City Hall before the Memorial Day weekend, with a group of transition team co-chairs that looked like Jacksonville itself in many ways.
Former Republican Mayor John Delaney showed bi-partisanship. Former Sheriff Nat Glover and Sheriff candidate Lakesha Burton represented the Democratic wing of her coalition. And Kevin Gay, David Miller, and Darnell Smith all are trusted local figures with deep resumes and considerable gravitas.
The work of transition teams doesn't necessarily matter all that much in the end, but it does allow stakeholders to set a philosophical course for the administration, fleshing out the "change for good" vision that drove Deegan to a victory that no one but the partisans and the pollsters firmly predicted.
The pundits and the cynics overestimated the historic vise grip of the GOP machine and underestimated Deegan's ability to reverse a recent trend of Democratic underperformance. A historic win.
However, the euphoria of victory has given way to the realities of governance. Deegan, the first female mayor, will deal with a GOP supermajority and mostly male City Council with few reliable Republican allies (Matt Carlucci, maybe others), and despite the bipartisan cooperation and smooth transition so far, she is going to have to hit the ground running and score early victories before Republicans on the Council and off start eyeing a 2027 campaign to replace her.
Rest assured, that plotting will start early. Whereas Lenny Curry's political machine was strong enough and scary enough that Democrats didn't bother opposing him in 2019, Deegan's reality will be different. It will be more like what Alvin Brown dealt with last decade — expect GOP mayoral hopefuls and pre-candidates to second guess Deegan in op-eds and media interviews. Unlike Brown, who didn't even tweet in any meaningful way, Deegan likely will be compelled to engage.
The political "silly season" will be years long, in other words. And it is incumbent on the soon-to-be-incumbent to score some wins as soon as possible.
The Jacksonville Journey reboot could be a good start; everyone likes the rhetoric of it. The problem there? Mayor Curry set up the Kids Hope Alliance, melding the key functions of the previous Journey with the Children's Commission. Unless Deegan wants to embark on a re-org as one of her first jobs in office, she likely will have to house whatever in the KHA framework.
As well, there are questions about how a revived Journey would look, including from City Council President-designate Ron Salem. This is one of those proposals that sounds great on the campaign trail but could eat up months, precious time hashing out details that will come at the expense of other priorities.
City government moves slowly most of the time, even as the clock is running on the era of good feeling. The six-week legislative cycle often isn't enough for the Council to weigh even picayune matters. This will be particularly true given the amount of turnover on the Council this year, with a lot of new members.
Other hot-button issues remain. There likely is no more appetite to remove the Confederate monument in Springfield Park than there was when Lenny Curry pushed the idea. And while Deegan has argued she does not want to defund the police, agreeing with Sheriff T.K. Waters more cops are needed, manpower isn't the only JSO need.
A new jail has been a wishlist item for a long time, and the estimate from 2022 was a $244 million price tag. The need hasn't gotten less urgent, and construction and borrowing have not gotten cheaper, especially with today's interest rates.
And of course, there is the question of the Jaguars' new stadium, a subject about which Deegan has been opaque. Multiple sources close to the Lenny Curry administration say the Jaguars expect $1 billion of city buy-in, on a total cost of at least $1.5 billion.
Sticker shock aside, that's cheaper than the $2.1 billion domed facility in Nashville, of which the city will pay $760 million and the state of Tennessee $500 million. But the state of Florida is not putting money into a municipal stadium in any case, especially to fulfill the political ambitions of a Democratic mayor.
Those who remember the Lot J debate being ugly will know this one could get a lot uglier.
Deegan's staff hires obviously are a work in progress. One name we're hearing for a senior role is former Republican City Council President Anna Brosche, which would be a sign of radical change in City Hall considering the fractious dynamic she had with the Curry administration.
Deegan's senior staff will not win popularity contests with City Council, and she would be well-advised to pick tough negotiators she believes in (Yes, she will need her own versions of Chris Hand, Sam Mousa and Brian Hughes, people who put the mission first and who understand what they are up against with a hostile legislative branch). The campaign is over and the trench war of governance is about to begin.
She will have no more political capital than she does in her first year or so in office. And there will come a time this term where she is stymied from getting many of her priorities through.
Thus, it is on her to pick her spots where she can win and actually win from there. And when the numbers are against her, she will want to use the power of the mayor's office to change people's minds. But she can't overplay that hand. Or it could be a long four years.

A.G. Gancarski
Jacksonville Today Contributor
A.G. Gancarski's columns were a staple in Folio Weekly for nearly two decades, and he has been the Northeast Florida correspondent for Florida Politics since 2014. He writes about the intersection of state and local politics and policy.

A.G. Gancarski
Jacksonville Today Contributor
A.G. Gancarski's columns were a staple in Folio Weekly for nearly two decades, and he has been the Northeast Florida correspondent for Florida Politics since 2014. He writes about the intersection of state and local politics and policy.
---
Sign up for the Jacksonville Today newsletter
Your local weekday newsletter for news and ways to get involved in Northeast Florida.