Electric vehicles in Jax: 'Be patient,' better infrastructure is coming
Published on May 17, 2023 at 1:25 pm
It's February, and despite a cold wind and rain, about 10 electric vehicle owners are rolling up to participate in the first ever Electric Avenue display, part of the Caffeine & Octane "cruise-in" for car buffs at Jacksonville's Avenues mall.
Among two rows of Teslas, a Chevrolet Bolt, two Hyundai IONIQ5s and a BMW iX, Andy King parks his 2022 Nissan LEAF, which goes about 150 miles on a charge. He decided to move to an EV — a 2023 LEAF starts at about $28,000 — due to cost.
"It was right in the big spike in gas prices at the beginning of 2022. And I'm a tech geek," he says with a laugh.
He's come out to today's event — hosted by the North Florida Clean Fuels Coalition, JEA and the EV Rider video blog — to socialize with other enthusiasts.
Beyond cost, King says another selling point of an EV is, "It's going to beat a Maserati on the race track" because of instant torque.
"They have a lot of get up and go," he says.
King is one of the growing number of electric vehicle owners in the Jacksonville area — and part of an explosive ownership increase worldwide — at a time when local EV-charging infrastructure hasn't kept pace. But local experts expect federal funding will help change that in the coming years.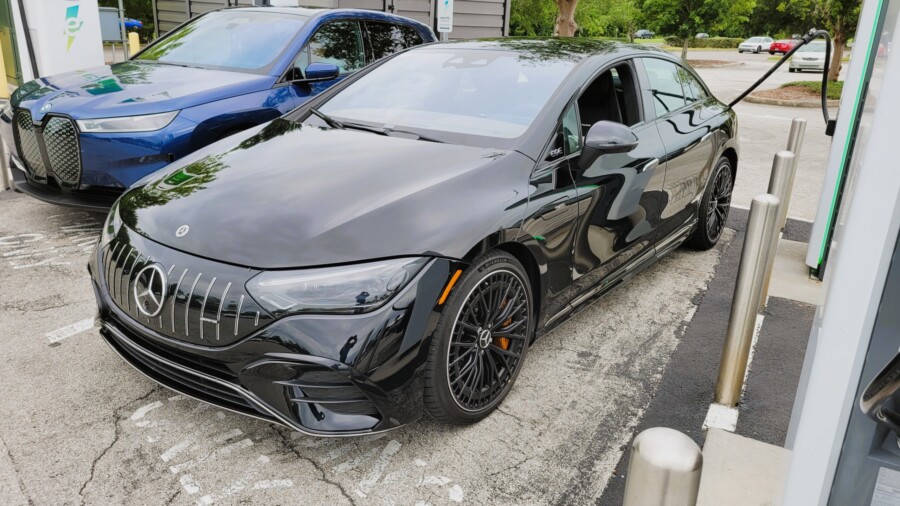 For now, EVs remain a tiny minority on local roadways: Hybrids and fully battery-powered electric cars make up just 2,388 of the roughly 947,000 cars and trucks registered in Duval County — just one quarter of 1% — according to data from the Florida Highway Safety and Motor Vehicles and North Florida Clean Fuels Coalition.
The share is expected to rise quickly, though. More than 6.6 million electric cars were sold around the world in 2021, more than double the number sold in 2020, and more than triple the 2019 sales figure, the International Energy Agency recently reported.
The 2021 sales figure, which was still under 9% of all global vehicle sales, brought the number of electric cars on the road up to about 16 million, the agency says. Plugged in, the vehicles consumed about 30 terawatt-hours of electricity — the equivalent of all the power generated in Ireland, one study says.
"The draw is there; the interest is there," North Florida Transportation Planning Organization Executive Director Jeff Sheffield said at an April 8th JEA Drive Electric event at the University of North Florida, which saw more than 100 EVs show up.
"We were seeing a constant market shift in that direction," he told Jacksonville Today. "Over the last year or two, you have just seen that accelerate a bit because of the amount of funding that's coming into states from an infrastructure perspective, and from the mandates at the federal level for transitioning to EV vehicles, I think it's putting people in the mindset."
The "critical" piece to ensure a smooth transition now, he says, is to make all chargers compatible with all EVs, and hopefully add them at gas stations.
"It needs to be much more intuitive to trend towards, in my opinion, locations like fueling stations that already exist…so it's more common sense for a driver," he says.
One reason he expects more people to purchase EVS: The cost to charge one remains "significantly" cheaper than buying a tank of gas. But equipment to keep EVs charged remains frustratingly scarce, he says.
"I think it is something we need to certainly figure out how to address," Sheffield says.
EV basics — what to know before shopping in Jax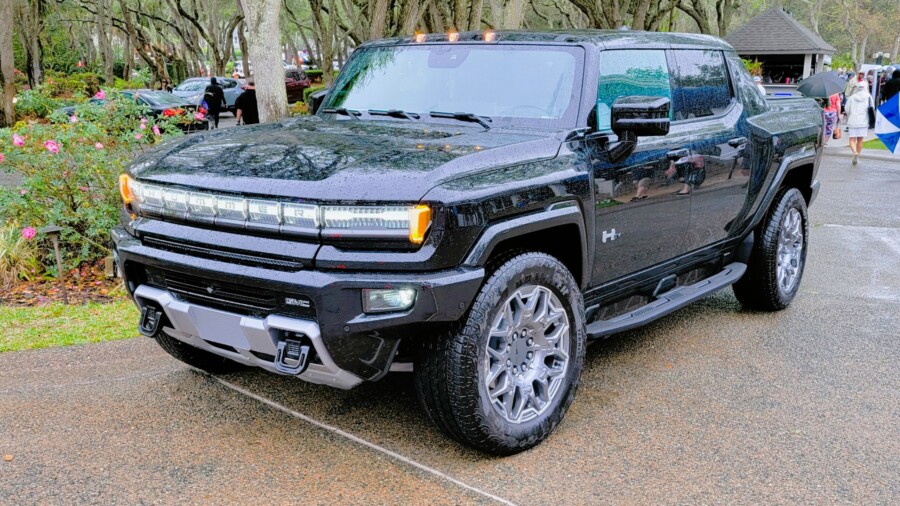 Today, you can buy dozens of electric vehicles, from the $112,000 Hummer EV and $90,000 Lucid Air or Porsche Taycan on down to the $34,100 Mazda MX-30 and sub-$30,000 Chevrolet Bolt. Most can be found new or used at local dealers.
Many buyers will qualify for tax credits of up to $7,500, part of the Inflation Reduction Act. You may qualify if you buy a new plug-in or fuel cell EV for your own use, and your adjusted gross income doesn't exceed certain limits, the IRS says. The law also includes a smaller credit for people who buy a used EV.
The new law is aimed at nudging EV sales to help reduce greenhouse emissions.
Purely electric vehicles offer mileage ranges from just over 100 miles per charge up to 400 miles. But not all chargers are created equal when it comes to the time it takes to charge.
There's Level 1, the 110-volt outlets all over most homes, which can take 40 to 50 hours to get an average EV to full charge. Level 2 chargers, which an electrician can install inside or outside, cut that to between four and 10 hours for a simple overnight charge. Level 3, which are typically only available at shopping centers or other commercial sites, can bring an EV to 80% charge within 30 minutes.
Plug-in hybrids (which have a battery and electric motor but also a gas engine) can fully charge at home in from one to six hours. All EVs, including plug-in hybrids, also have what's called regenerative braking, allowing the drive motors to turn into generators when the driver applies the brakes, funneling charge back into the batteries.
At the EV owners' meet-up at The Avenues mall, Cory France is showing off his 516-hp BMW iX50, with up to 324 miles of range. With all-wheel-drive and a super-slick aerodynamic body with lots of light carbon fiber, this EV crossover starts at $84,000 and can hit 60 mph in just under 4.5 seconds with five on board. It's his second EV after owning a Tesla.
"Overall, it's the combination of efficiency and power that I was attracted to," France says.
He's retired, so there's no concern over running out of juice at rush hour, he says.
"My typical commute, coming to the mall or going out for lunch, is maybe a 40- to 60-mile round trip, so for me, I've never had range anxiety," France says. "The Tesla charging infrastructure is great. I did a 2,100-mile trip in a Tesla and never had range anxiety. I am a little bit more leery doing it in (the BMW)."
For one thing, the Electrify America charging station at The Avenues was down for a few weeks recently for refurbishment, he points out. And another time, when he mapped out a 750-mile trip to Virginia and looked at how many charging stations were on the way, he opted for a gas-powered rental car instead of taking his EV.
"The good news is that the infrastructure is coming," TPO's Sheffield says. "There is more than sufficient funds coming from the federal administration to allow for that infrastructure to be deployed to deal with range anxiety and the like."
A strain on the system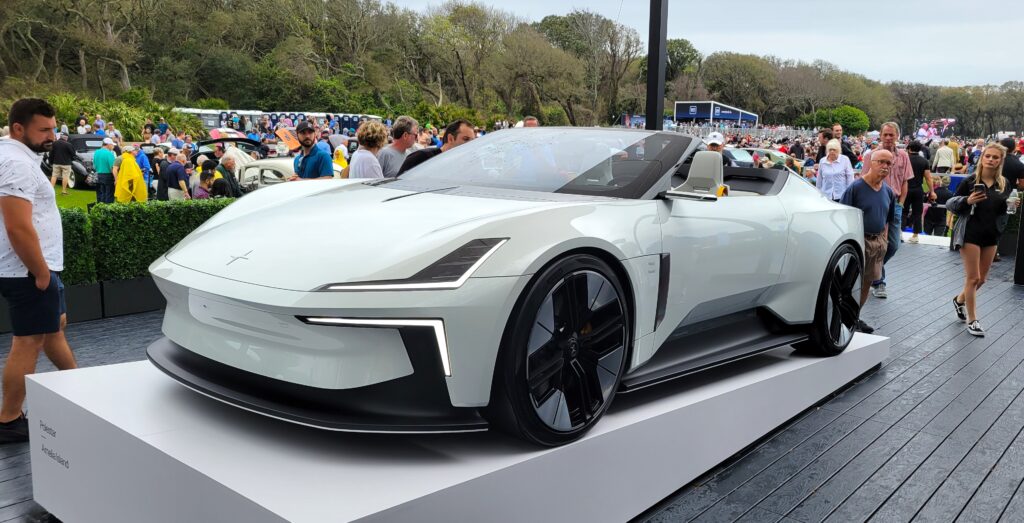 A Feb. 20 iSeeCars study ranks Jacksonville as the 25th most EV-friendly city, with one charger for every 2,664 residents, just above the national average rate.
But scaling up to provide enough public charging stations — and maintain them — is a universal challenge, as Car and Driver Magazine recently highlighted.
"There is nothing more frustrating for an EV driver than showing up, and while the app says the unit is fine, you get there and a clip or something is broken, and you cannot use it," Sheffield says. "The maintenance aspect of the charging unit continues to be a challenge."
A recent Stanford University study in the journal Nature Energy finds such charging inconvenience continues to "be a barrier to both adoption and continued use of EVs."
Wealthier folks and those in single-family homes are more likely to have access to home charging, while lower-income households, as well as those who live in apartment buildings or condos are less likely to have access despite subsidies, the study found.
And even when charging is available, it's a strain on existing electrical infrastructure.
"Uncontrolled charging has been shown to increase peak demand and cause transformer overloading, force early replacement of equipment, overload transmission lines, worsen power quality or require substation upgrades," the study says.
If EV sales continue to grow rapidly over the next decade, the strain on the grid — particularly in the Western U.S. — could be significant as the region already "struggles to keep the lights on amid heat waves and rising electricity demand."
Sheffield acknowledges there are concerns with the power grid in Jacksonville as well, especially in older homes and subdivisions.
"I have heard anecdotal stories from residents," he says, "from the microwave that doesn't work to the blown cable." He says documenting commonalities among these experiences is part of the process of moving toward more EV adoption. "But it's a real concern right now as we continue to accelerate this transition to EVs."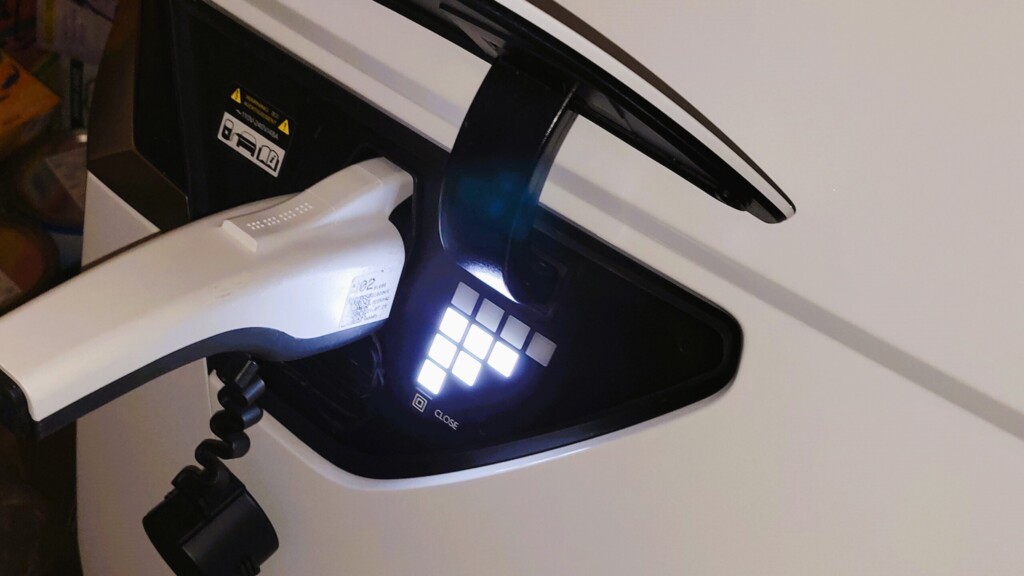 The Stanford study also said EV owners' charging patterns may not match what the local power utility would consider ideal.
Most folks plug in their EVs when they get home from work, that same 5 p.m. to 9 p.m. window when microwaves and ovens get used for dinner, the lights and TV come on, and solar panels aren't generating power. That forces power stations that usually produce less power at night to ramp up, which means more carbon emissions — partially offsetting the benefit of eschewing gas-powered cars.
One solution: More EV owners could charge during the day, like at their office or during a shopping trip.
And JEA will reward owners with up to 2,400 miles of free driving for charging later at night. That charging rebate is open to any JEA customer who drives an EV, has a Level 2 charger at home, and schedules charging between 10 p.m. and 7 a.m. Monday to Friday or anytime on weekends.
JEA Electrification Manager Dave McKee says the utility is "in a great position for transferring from fossil-fuel-powered vehicles to electric."
"We have a very robust distributions grid that can support a lot of vehicles, and there are more public charging stations being installed every day," he recently told News4Jax.
For King, the Nissan LEAF owner, there are no issues so far with charging at home.
"The amount that I consume is comparable to other appliances in the house," he says.
But France, with his SUV-like BMW EV, understands the concerns as more and more people make the switch. In an apartment complex with 300 or more residents, if 20% of them owned EVs, 60 or 70 cars charging in one place could be "a difficult proposition," France imagines. Indeed, experts are saying too many chargers concentrated at multifamily buildings could "draw more power than the system could handle."
Should the charging challenges give pause to would-be buyers?
"Merely from the amount of funding that's finding its way to Florida, I can tell you with certainty that the infrastructure is coming," Sheffield, with the regional transportation planning agency, says. "Be patient, because right now, every state is receiving those federal funds, and every state is attempting to deploy the infrastructure. And as we know from other markets, we are dealing with supply chain issues. So good intentions are there now; plans are in place; project locations have been identified. It's a matter now of securing the equipment and having the opportunity to deploy it. The infrastructure is coming."
Federal pollution limits drive change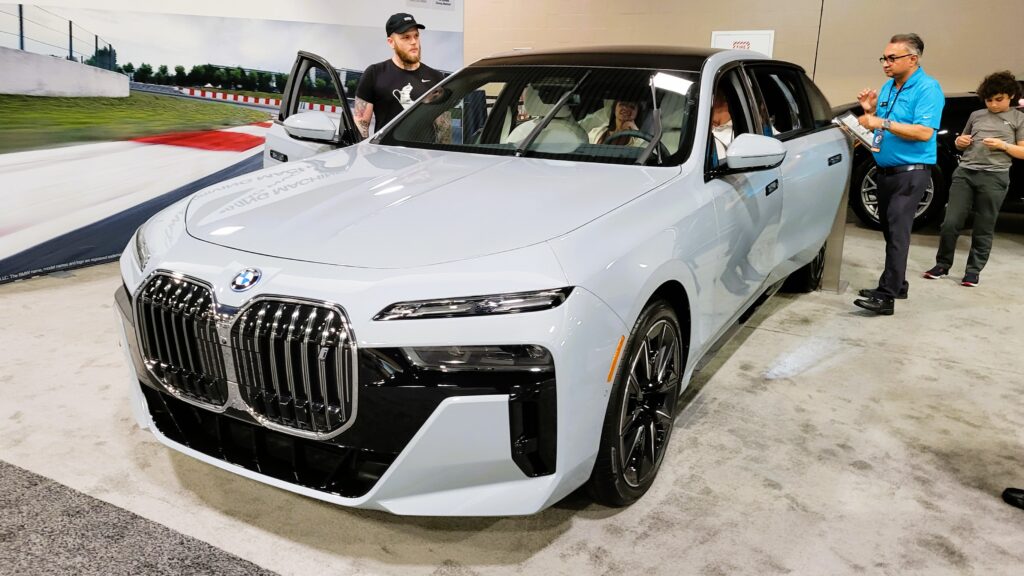 Despite the charging infrastructure lag, EV ownership is getting a serious government push.
The Biden administration issued strict new automobile-pollution limits in mid-April. Depending on how manufacturers choose to meet the standards, the federal Environmental Protection Agency projects that EVs could account for 67% of new light-duty vehicle sales and 46% of new medium-duty vehicle sales by 2032. That could result in a 56% reduction in greenhouse gas emissions compared to the existing standards, it states.
And a new survey from the Energy Policy Institute at the University of Chicago and The Associated Press-NORC Center for Public Affairs Research finds 41% of Americans are at least somewhat likely to buy an EV when they next shop for a new ride.
"The price tag on some of these is a bit shocking at the moment. As with any new technology. You will continue to see that price go down," Sheffield says. "And over the life cycle, you should be realizing cost savings. You should be realizing environmental benefits as relate to your not contributing to carbon emissions. You should see less maintenance costs associated with the fact that the mechanisms within the EV are so fewer than in a traditional vehicle."
Although EV fueling and maintenance may be cheaper, Automotive Fleet says EVs can be 27% more expensive to repair, with a front-end collision costing $4,041 to fix.
To help those suffering from sticker shock, AAA developed a Used EV Buyer's Guide.
"Making the switch to an electric vehicle may seem overwhelming and consumers have a lot of questions," says Auto Club Group spokeswoman Adrienne Woodland. "Whether they're looking to buy new or used, this guide can help consumers buy an EV with confidence."
U.S. Transportation Secretary Pete Buttigieg recently told CBS News that ease of use is a major priority for the charging network.
"No matter what EV you drive, we want to make sure that you will be able to plug in [knowing] the price that you're going to be paying and charge up with a predictable and user-friendly experience," Buttigieg said.
So the federal $7.5 billion Infrastructure Investment and Jobs Act includes pushing for the construction of half a million EV chargers nationwide, according to a White House fact sheet.
"Companies including Tesla, General Motors, EVgo, Pilot, Hertz and BP, among others, are announcing new commitments to expand their networks by thousands of public charging ports in the next two years, using private funds to complement federal dollars and putting the nation's EV charging goals even closer within reach," the White House says.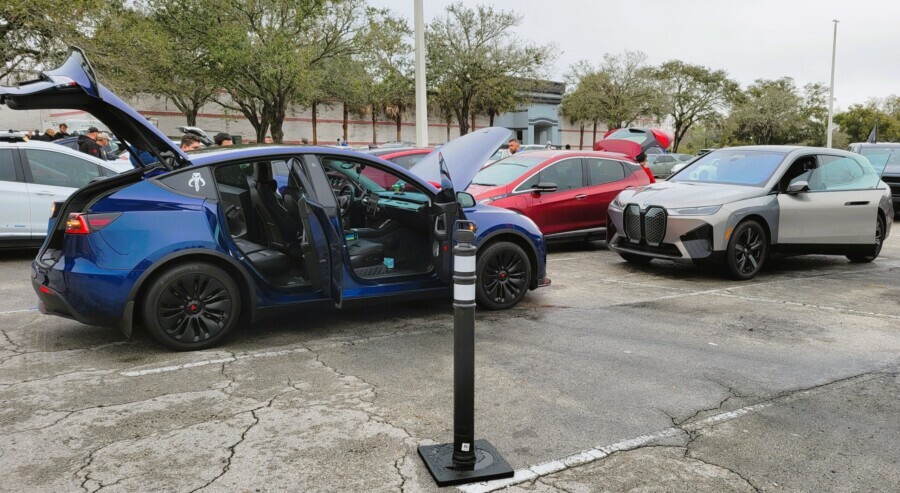 The best advice for those itching to dip their toes into the EV world is try one, Tom Somerville with Ford's EV team, says.
"Customers really value getting to spend some time in an EV, living with it for a day or so," he says. He says the U.S. automaker plans to participate in more in-person "activation events" to meet the EV-curious.
While gasoline is still king, car buyers are seeing the change to manufacturers' lineups across the board.
"We are still a long way off before we start seeing households with two or three EVs. Consumers are now willing to test the waters," says Gilbert Castillo, director of regulatory compliance at Hyundai Motor North America. "Eventually consumers will realize that they really don't need to have that gasoline vehicle as a backup."
For more on local charging station locations and incentives for buying EVS, check out the nonprofit North Florida Clean Fuels Coalition, staffed and supported by the North Florida Transportation Planning Organization.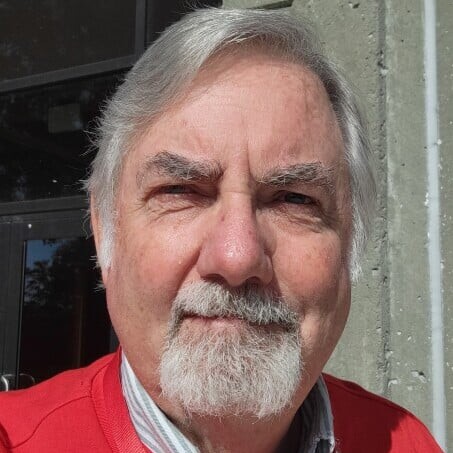 Dan Scanlan
Reporter, WJCT News 89.9
Dan Scanlan is a veteran journalist with almost 40 years of experience in radio, television, and print reporting. He has worked at various stations in the Northeast and Jacksonville. Prior to joining the WJCT News team, Dan spent 34 years at The Florida Times-Union as a police and current affairs reporter.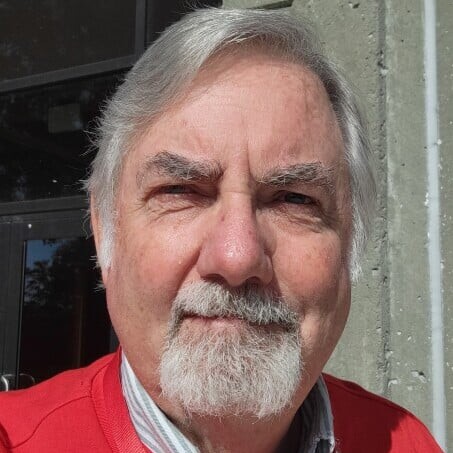 Dan Scanlan
Reporter, WJCT News 89.9
Dan Scanlan is a veteran journalist with almost 40 years of experience in radio, television, and print reporting. He has worked at various stations in the Northeast and Jacksonville. Prior to joining the WJCT News team, Dan spent 34 years at The Florida Times-Union as a police and current affairs reporter.
---
Sign up for the Jacksonville Today newsletter
Your local weekday newsletter for news and ways to get involved in Northeast Florida.