Perspectives
A.G. Gancarski
Jacksonville Today Contributor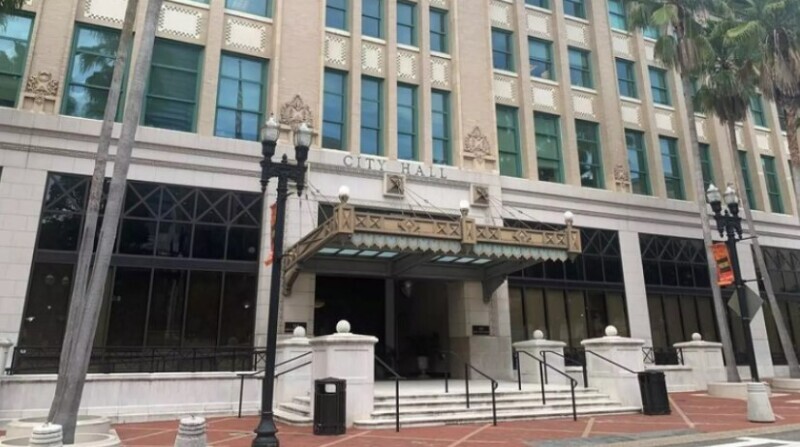 OPINION | The 2023 mayoral race is getting real
Published on January 2, 2023 at 5:32 pm
It is now 2023, and city elections are all but upon us. If you're in the mayoral race, you'd better have introduced yourself by now, and done it thoroughly and memorably, because odds are good that the oppo bomb will drop on you soon enough, as the campaign will likely move into increasingly negative territory through March, then May.
As of this writing, 10 candidates have filed for the March election, up from nine last time we checked in on this field. It remains to be seen how many of those candidates will ultimately qualify next week, of course, but this will be the most crowded and most diverse field of candidates in Jacksonville history.
There are a few proven lanes in Jacksonville politics, which have worked with varying degrees of success. Some candidates own their lanes: Florida Times-Union columnist Nate Monroe noted recently that Republican Al Ferraro's "Duval populism" might help him in March despite Ferraro's lack of fundraising.
We've seen a version of Ferraro before, with former Councilman Bill Bishop in 2015, but Bishop had an inroad with certain white liberals that Ferraro doesn't, with Ferraro's play being to social conservatives. Bishop finished in a strong third place despite being starved of fundraising. Ferraro will likely be third among the Republican candidates, but a complication nonetheless.
We've seen what similar complications can do before. Recall Mike Hogan in the 2011 mayoral race, making the runoff against Alvin Brown, dispatching feuding center-right candidates Audrey Moran and Rick Mullaney in the process.
The Ferraro voters are likely the most committed of any Republican group, and while there is a ceiling for that support, his presence in the campaign complicates matters for the two other viable Republicans in the race: Councilwoman LeAnna Gutierrez Cumber and Jax Chamber CEO Daniel Davis. They won't be Ferraro voters' first choice. Yet they still need to perform for these voters so they come through in May's runoff, as the local GOP unites once more, or however the news release will bill it.
In that spirit, the contrast ads have already started. The Davis-affiliated Building a Better Economy political committee is done sending out Christmas cards spotlighting the candidate's family, and is now up on television with a spot accusing Cumber of being a liberal lobbyist who "supported California radicals" and gave tens of thousands of dollars to Democrats in that capacity.
Filling a void in the holiday news cycle, Cumber responded to the spot late last week, condemning the ad as a farrago of distortions and lies.
"His attacks won't stop me. Like you, I'm tired of hearing about scandals, corruption and cronyism in our city. I'm ready to get Jacksonville moving. My opponent wants more of the same," she tweeted, in what wasn't her first attempt to shape the narrative.
During an interview last spring on WJCT News 89.9's First Coast Connect with Melissa Ross, Cumber addressed what ended up being the ad's central claims and defended her record. Ross noted that Cumber had donated money to Democrats last decade, including former U.S. Sen. Bill Nelson, former CFO Alex Sink, and Reps. Joe Kennedy and Debbie Wasserman Schultz, before switching in 2015 to donate to Republicans, such as former Gov. Jeb Bush and Reps. John Rutherford and Mike Waltz.
"Well, a lot of our donations, it depends on which donations you look at," Cumber said. "I work all around the country. … And then we have personal friendships, and long-standing friendships."
Cumber also addressed switching from the Democratic Party years before she ran for City Council unopposed in 2019 from a Southside district that historically elects Republicans.
"I've always been fiscally conservative and, frankly, the Democratic Party was not a place I was ever really comfortable in, and then it got less and less fiscally conservative, and so it just was a natural kind of fit," Cumber said.
The Davis ops call Cumber "LeAnna Brosche," a reference to former Council President Anna Lopez Brosche, who unsuccessfully ran for mayor in 2019 after a feud with Mayor Lenny Curry. We will see if they make that stick with paid media.
Worth noting: Cumber and Davis are competing for a subset of GOP voters. In 2015, when Bishop and Lenny Curry were on the ballot against Democratic incumbent Alvin Brown, they managed to get more than 50% between them. Curry, who had successfully elbowed other establishmentarian rivals out of the race, had less than 40% in the March election.
Davis is the natural heir to Curry, of course. But Cumber, despite frequent criticisms of the mayor in the last couple of years, is playing for many of the same voters, even as her financial support tends to come from more national sources.
Is Davis vs. Cumber this generation's version of the Mullaney-Moran clash in 2011, which sidelined both after March? Or can one of them actually survive despite what's going to be millions of dollars of negative ads against them? We'll find out in the next couple of months.
On the Democratic side, the race still looks like Donna Deegan's to lose, based on polling, fundraising and other metrics. She will need to consolidate Democrats if she makes it to May's election and former Sen. Audrey Gibson does not. The Democrats don't have millions to burn between them like the Republicans, they have hundreds of thousands, so anything scorched earth might end up being done via robocall rather than PAC ads.

A.G. Gancarski
Jacksonville Today Contributor
A.G. Gancarski's columns were a staple in Folio Weekly for nearly two decades, and he has been the Northeast Florida correspondent for Florida Politics since 2014. He writes about the intersection of state and local politics and policy.

A.G. Gancarski
Jacksonville Today Contributor
A.G. Gancarski's columns were a staple in Folio Weekly for nearly two decades, and he has been the Northeast Florida correspondent for Florida Politics since 2014. He writes about the intersection of state and local politics and policy.
---
Sign up for the Jacksonville Today newsletter
Your local weekday newsletter for news and ways to get involved in Northeast Florida.