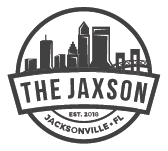 Perspectives
The Jaxson
on Jacksonville Today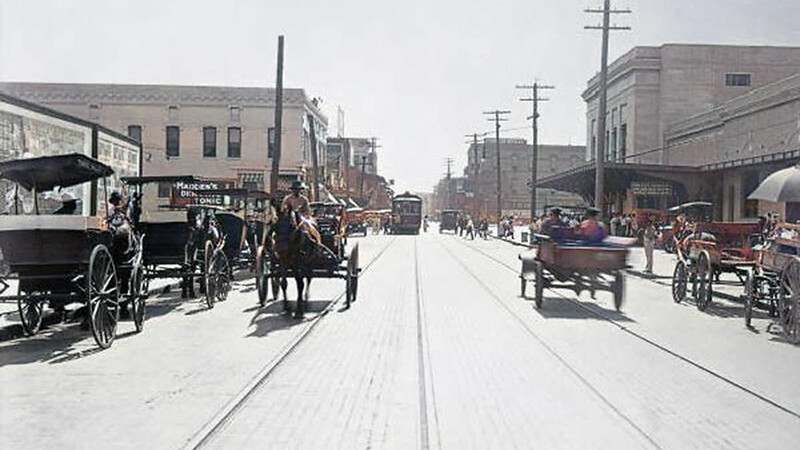 THE JAXSON | LaVilla's Railroad Row in color
Published on November 15, 2022 at 8:02 pm
Between 1890 and 1920, more than 20 million immigrants arrived in the United States. Many found Jacksonville's LaVilla neighborhood as a destination to pursue the American dream, as the district was home to the largest passenger railroad station south of Washington, D.C.
Sandwiched between the city's major railroad depots and the riverfront, West Bay Street emerged as a place where early settlers arrived from Southern Greece and Turkey as sailors from ships that docked along the riverfront.
By 1910, West Bay Street had become home to many Greek-owned restaurants, fruit markets, hotels and bodegas serving the large transient population in the vicinity of the railroad terminals, riverfront docks and wholesale businesses supported by them. But after World War 2, urban renewal, technological changes in the logistics industry and the closure of the Downtown passenger rail terminal brought a decline to a neighborhood once characterized with international flair.
Today, properties that were once considered to be a part of Railroad Row have become a hot spot for infill development. Development projects already under construction or proposed include Lift Ev'ry Voice and Sing Park, Groundwork Jacksonville's Emerald Trail and a 91-unit townhouse project called Johnson Commons. Already home to the several infill multifamily communities and the Jacksonville Regional Transportation Center at LaVilla, Railroad Row is in the midst of a rebirth.
Historic Railroad District scenes in color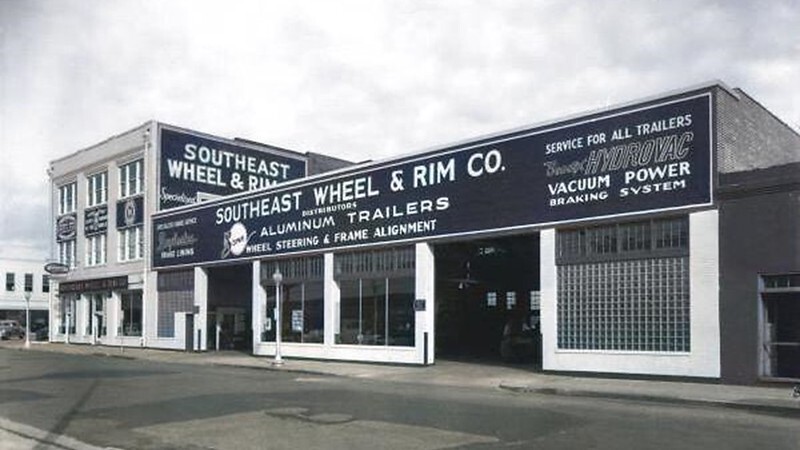 The Southeast Wheel & Rim Co. was located at 927 W. Forsyth St. in buildings that still stand today. During the early days of the automobile, West Forsyth Street in the vicinity of Lee Street was home to several auto-related businesses. Others included the Duval Motor Co., Firestone Tire & Rubber, Goodyear Tire & Rubber Co., Quinn R. Barton Trucks, Harley-Davidson and Lee & Cates Glass. Founded in 1926 and now one of the largest independent auto and plate glass companies in the southeast, Lee & Cates Glass still operates in the district.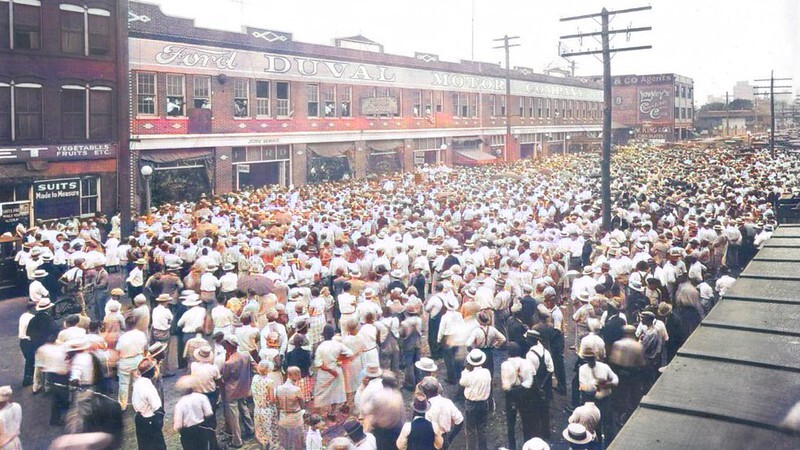 The Duval Motor Co. opened on the northwest corner of Lee and West Forsyth streets in 1916. It was one of the city's earliest automobile dealerships, and the Model T was the original hot car in stock. Buyers could select a vehicle in any color as long as the car color was black. In operation prior to modern automobile assembly plants, dealers like Duval Motor purchased components of cars from Ford that were shipped from Detroit to Jacksonville and put together on site. Now Duval Ford, the dealership moved to 1616 Cassat Ave. in 1968.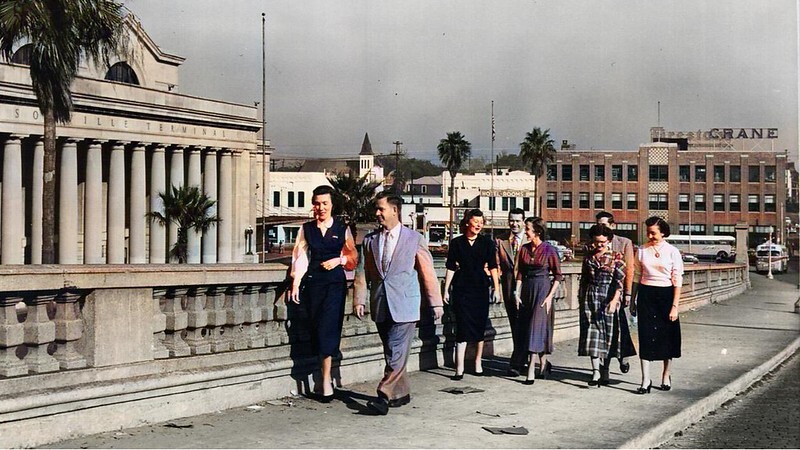 During its heyday, the Jacksonville Terminal was the largest passenger railroad station in the South and served as an official gateway to worldwide travelers entering Downtown, handling as many as 20,000 passengers and 200 trains each day. It was one of three major railroad depots in the southern portion of LaVilla, where Railroad Row developed as a mixed-use district catering to the large population of travelers and local workforce within walking distance.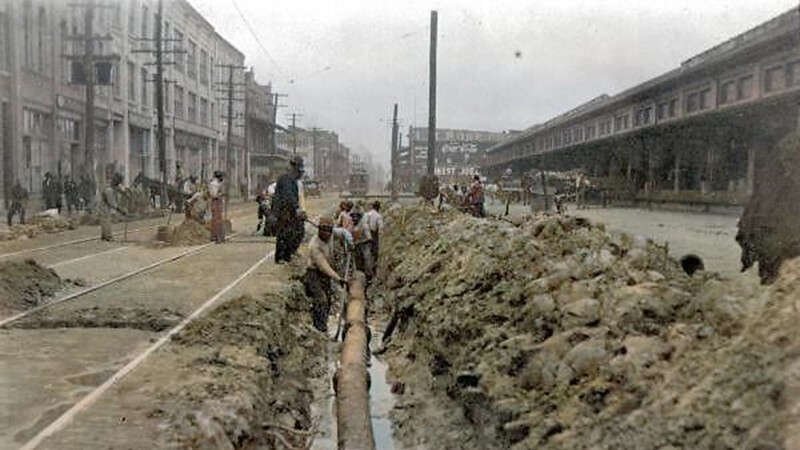 The Atlantic and East Coast Terminal Co. (A&ECT) was formed in 1910 by the Atlantic Coast Line Railroad and Florida East Coast Railway. The terminal and supporting railyard consumed eight continuous blocks between West Bay and Forsyth Streets, just west of Jefferson Street. At the time, the leading industries in Jacksonville were shipbuilding, lumber and cigar manufacturing. Partially destroyed by fire, the A&ECT terminal was demolished in 1979.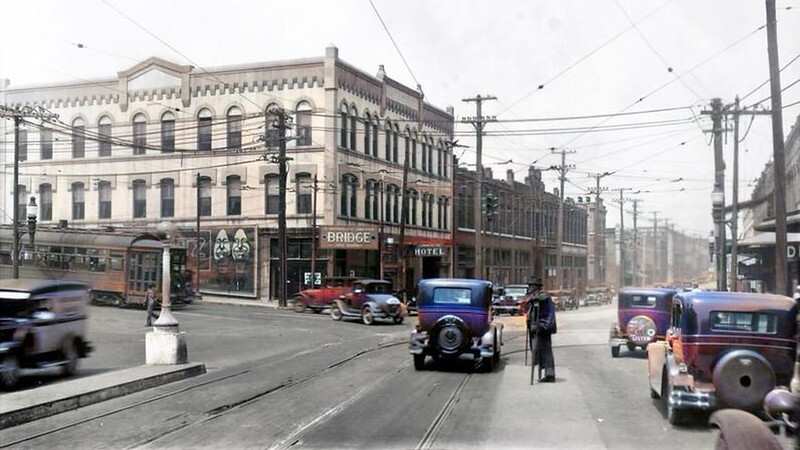 The two-story, red-brick structure in the background of the photo above was a beer distribution warehouse constructed and operated by St. Louis-based Anheuser-Busch. Prior to Anheuser-Busch's acquisition, the site was used by the Bergner & Engel Brewing Co. as a warehouse filled with ice, designed to store beer until it could be distributed locally.
In 1892, the warehouse was the site of a race-motivated incident where the city's Black community prevented a lynching. The community's coming together to prevent a lynch mob caught the attention of Ida B. Wells-Barnett, an early national leader in the civil rights movement and one of the most outspoken enemies of lynching.
On Oct. 26th, 1892, Wells-Barnett published her research on lynching in a pamphlet titled Southern Horrors: Lynch Law in All Its Phases. After highlighting several lynching cases across the country, Wells-Barnett concluded her document by using Jacksonville as an example of how self-help could overcome lynchings.
Railroad Row's time as Jacksonville's main hub for beer and liquor came to an end with Prohibition. Anheuser-Busch later returned to Jacksonville in a big way, with the 1969 opening of its large Northside brewery that continues to operate today.

Ennis Davis
The Jaxson
Ennis Davis, AICP is an urban planner and co-owner of The Jaxson and Modern Cities. Reach Ennis at edavis@moderncities.com.

Ennis Davis
The Jaxson
Ennis Davis, AICP is an urban planner and co-owner of The Jaxson and Modern Cities. Reach Ennis at edavis@moderncities.com.
---
Sign up for the Jacksonville Today newsletter
Your local weekday newsletter for news and ways to get involved in Northeast Florida.