ADAPT | A Q&A with Jay Stowe, CEO of JEA
Published on September 26, 2022 at 3:10 pm
As we prepare for the impacts of Hurricane Ian this week, our public utility, JEA, says it's ready for the storm despite supply chain challenges. Beyond hurricane season, here's what else JEA CEO Jay Stowe is planning.
Q: JEA customers are seeing skyrocketing bills beyond what's expected from increased summer A/C usage. What is JEA doing to prevent that from happening again?
We've had significant increases in the cost of fuel. We use primarily natural gas, coal and a product called petcoke [short for petroleum coke, a solid carbon material similar to coal], and all of those have seen a substantial increase in cost, driven by a lot of events across the globe. That price is something that we pass through to our customers.
The good news is that because of some policy changes in the way that we pass those through, it's a lot more transparent than it has been in the past and it is less expensive than it would be if we had not changed those policies. That's not helpful for people that are having trouble paying their bills, but we're managing that cost the best that we can.
We have a diverse supply and we're working with our long-term planning to be sure that we have as many options as we can for where we get our electricity and how we produce and generate electricity. We also have a robust hedging program where we can pre-purchase and lock in prices for natural gas and other commodities ahead of time. That helps to stabilize and eliminate some of the risks that we've seen in those markets over the last 12 months or so.
Q: Speaking of other ways to generate electricity, what is the "Jacksonville 5" solar project and why did it fall through?
A number of years ago, we made a decision to build some solar generation inside of Duval County. We picked five sites, we purchased the property, we did a public proposal process and picked a company called EDF Renewables to build solar on those five sites. Then, for a number of reasons, they were unable to finish that project. We have, over the course of the last several months, worked with them to cancel that project and we are now beginning to revisit what we can do to replace what was going to be 250 megawatts, or five 50-megawatt sites, which would have been a substantial increase in the amount of solar energy that we get.
We decided that the best way to proceed was for them to turn over all the permits that they had. So we've got an awful lot of work that's already accomplished. Now we're regrouping and going to build solar on some or all of those sites as soon as we can. Short term, we're also looking to see if there are any projects that are already built that we can buy some solar energy from. That might not be in Duval County, but we can bring solar power into our system from outside.
Q: How much did JEA lose in that deal?
We don't know what we will end up having to pay for the generation that would replace this. I don't know that there's a quantifiable number yet on what the difference of those costs are, but we have benefited from having all of the permitting already done and ready to go. So we're still optimistic that we're going to be able to do the right thing with those sites and then be able to get some solar built, which will increase our solar footprint.
Q: Do you have any sense of how long it could take to get something on the ground at these sites?
It's hard to make an estimate yet. "Quickly" at this point may still be a couple of years out. It's going to take us a while to get it planned and get it built. The demand for solar projects is high, and with the federal Inflation Reduction Act, there is increasing interest in solar.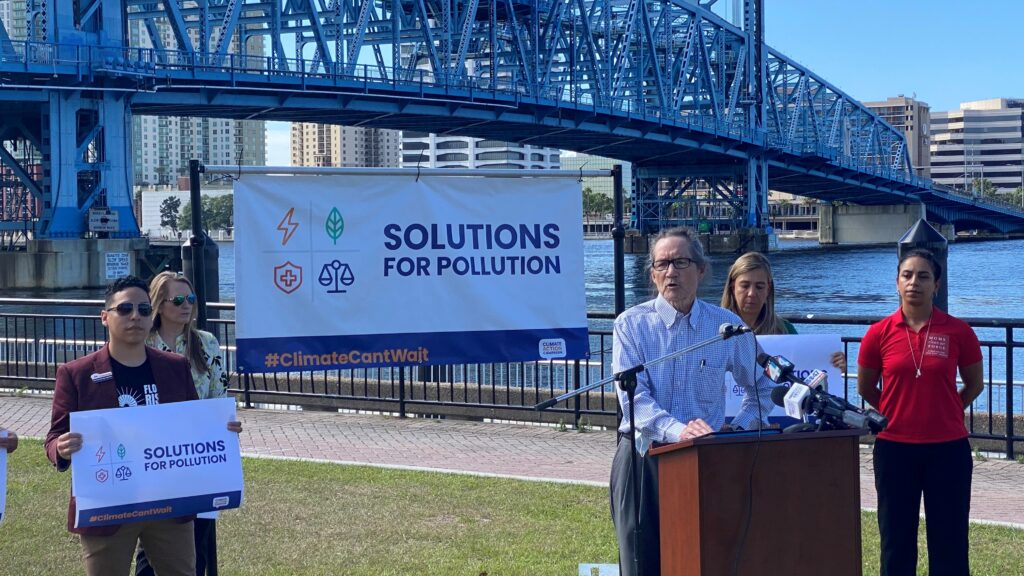 Q: Some local advocacy groups have been campaigning to get JEA to phase out fossil fuels and transition to more renewable energy sources. How are you engaging with these organizations?
I've had some individual meetings with some of those groups, but the main thing that I'm excited about is that all of them have participated and are participating in our stakeholder engagement group with our Integrated Resource Plan. The Integrated Resource Plan is a tool that we use to look at how and what our generation mix should be.
We have representatives from some of our large customers like schools and hospitals and the people that are interested in the phase-out of fossil fuels so that we can get a good cross section view of what the customers and what the region really thinks is most appropriate. We're in the middle of our modeling process now, and in the first half of the calendar year 2023, we should have those results back with the input from all the different community groups.
Q: How are climate change related issues and renewable energy sources playing into that process?
One of the scenarios and sensitivities that we're modeling is what it would look like if we had all renewable energy or if we had net zero carbon energy. That will help us understand environmental impacts and costs so we'll be able to make the best decision that we can to serve our customers.
We will update the Integrated Resource Plan probably every three years going forward to be sure that we don't get off track. The discussion about climate change, the discussion about economic growth, about vehicle electrification, the need for renewables and for battery storage and the desire to address fossil fuels — those are parts and pieces that we put into the package to understand how we can proceed.
I expect that on the back end of the Integrated Resource Plan, we will have either a carbon goal or a renewable goal, and there may be some intermediate goals, not just at the 30th year out.
Q: A lot of rooftop solar customers would love to see JEA go back to its old net metering rate, which reimbursed them at a higher rate for extra power they generated. Is that something that is being considered?
We've got a team of people looking at what we call distributed energy resources, and rooftop solar is one of those distributed energy resources. We don't have any immediate plans to make an adjustment, but as we move through the IRP I believe that we may update and tweak that policy.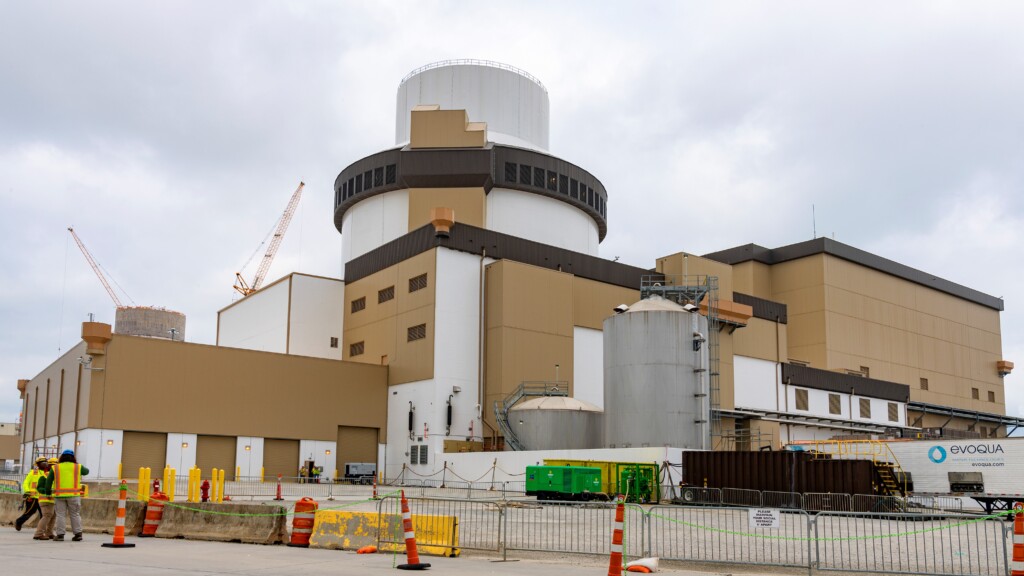 Q: Where does Plant Vogtle, a Georgia nuclear plant that JEA will buy power from, stand after years of delays and cost overruns?
We're optimistic that we'll see some output from Plant Vogtle in the summer of 2023. Unit Four should come online sometime in the summer to fall of 2024, and we're optimistic that it's going to be on track. When we get that, it will be low-cost fuel and a 24/7 baseload that will help manage our system. Just under 10% of our total energy would be coming from Plant Vogtle.
Q: Overall, what are some of your priorities for JEA in your first couple of years?
We want to have a really strong employee base to help serve the foundational services that we give to the community. We want to provide transparent, clear, reasonable information to our customers to achieve customer loyalty.
We have to work with the city to develop a plan for septic tanks that are failing in Jacksonville. We want to continue to manage the cost and manage our rates the best we can, finish the Integrated Resource Plan in order to know what our generation should be and then continue to serve the community as we have for 100-plus years.
Editor's note: This conversation was condensed for clarity.

Brendan Rivers
Lead Reporter, ADAPT
Brendan Rivers is the lead reporter for ADAPT, where he also writes the ADAPT email newsletter, hosts live events, and hosts and produces the ADAPT podcast profiling local people who are working on the issue of climate change.

Brendan Rivers
Lead Reporter, ADAPT
Brendan Rivers is the lead reporter for ADAPT, where he also writes the ADAPT email newsletter, hosts live events, and hosts and produces the ADAPT podcast profiling local people who are working on the issue of climate change.
---
Sign up for the Jacksonville Today newsletter
Your local weekday newsletter for news and ways to get involved in Northeast Florida.