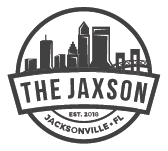 Perspectives
The Jaxson
on Jacksonville Today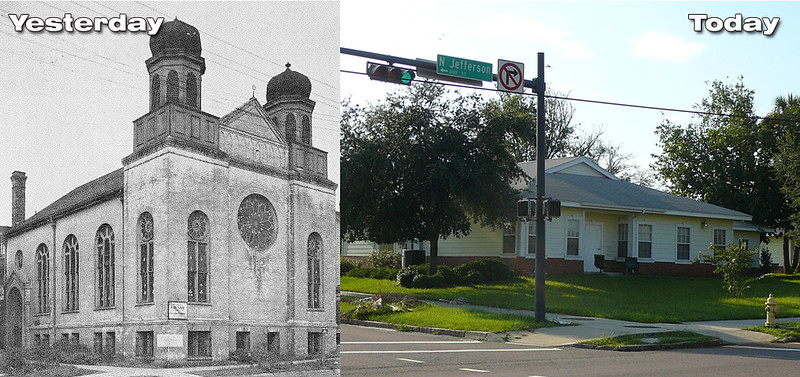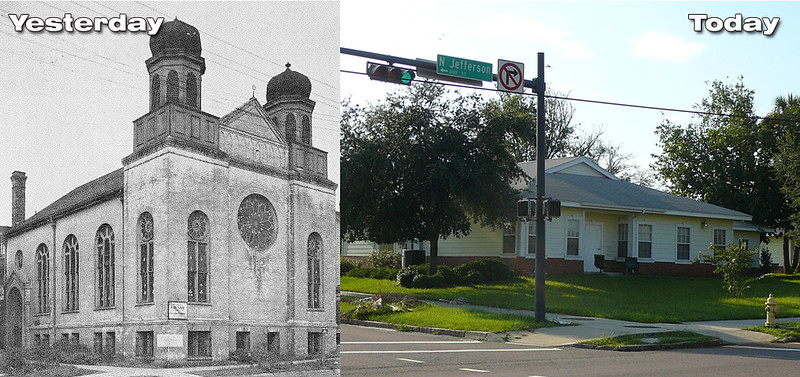 THE JAXSON | Uncovering Jewish heritage sites in Jacksonville
Published on May 24, 2022 at 9:23 pm
May is recognized as Jewish American Heritage Month. Jacksonville has a long Jewish history, with a Jewish community dating as far back as the mid-19th Century. Paying tribute to the generations of individuals and families who helped shape the city's history, culture and society, here are a few historic sites and businesses related to the contributions of the city's Jewish community:
Congregation Ahavath Chesed – Riverside Temple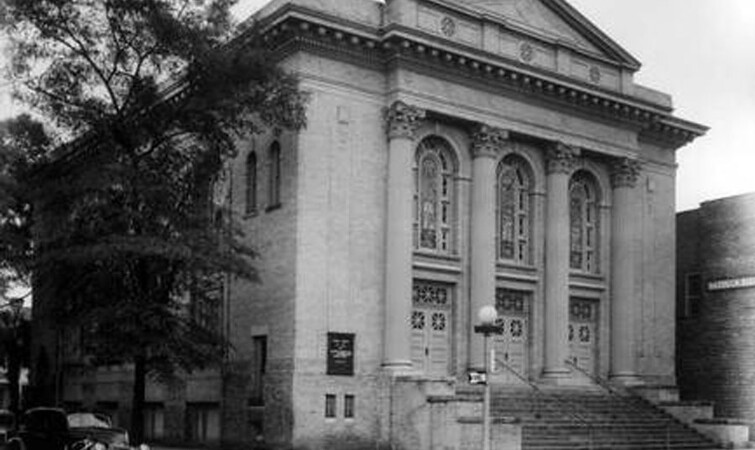 Formally chartered in 1882, Congregation Ahavath Chesed is the oldest synagogue in Jacksonville and one of the two oldest in Florida. Originally located at the intersection of Laura and Union Streets in Downtown Jacksonville, a larger structure was completed at the intersection of Laura and Ashley streets in 1910. In 1927, the congregation purchased a building that was designed by famed local architect Henry John Klutho in Riverside. Constructed in 1907, this structure was destroyed by fire in 1940. As a result, a new Riverside synagogue was dedicated in 1950. In 1979, Congregation Ahavath Chesed dedicated a new house of worship at its current location in Mandarin. Following the synagogue's relocation, the Riverside Temple was renovated into a condominium complex.
2. Downtown department stores
Throughout the city's history, Jacksonville has been home to a number of legacy retailers linked to the city's early Jewish community. Many of these names and flagship Downtown department stores remain and are well known throughout the city today:
Cohen Bros.' "The Big Store," 117 W. Duval St.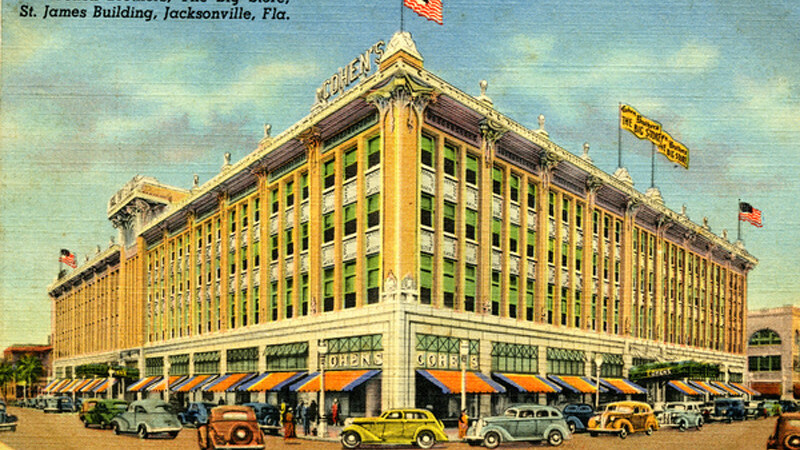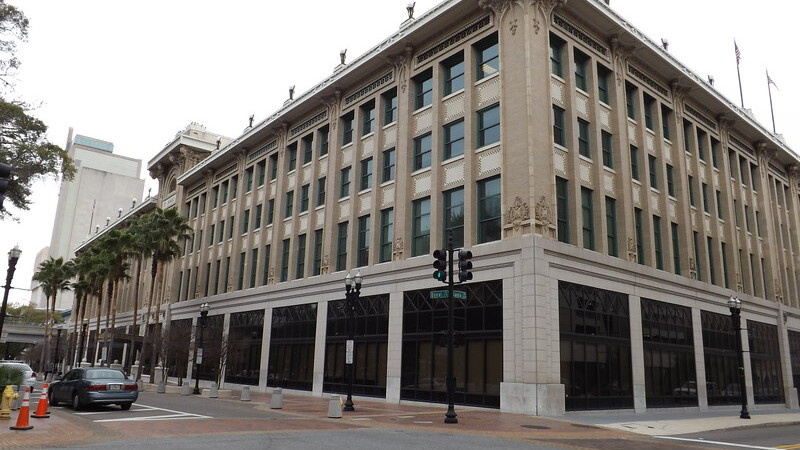 Now the location of Jacksonville's City Hall, the St. James Building was originally constructed as the Cohen Brothers' "The Big Store." Cohen Brothers was established by brothers Samuel and Morris Cohen in 1867 and originally housed in a small log cabin on Bay Street. Under the direction of younger brother Jacob Cohen, the business grew to become an anchor, pulling the retail core of Downtown from Bay Street to what's now called James Weldon Johnson Park. The younger Cohen himself would end up being known as the "Wanamaker of the South."
---
Sign up for the Jacksonville Today newsletter
Your local weekday newsletter for news and ways to get involved in Northeast Florida.
---
The Cohen Brothers' massive department store at 117 W. Duval St., was the 9th largest in the country when it opened its doors on Oct. 21, 1912. With nearly 330,000 square feet of space during its heyday, the store would have dwarfed a Walmart Supercenter, which averages 186,000 square feet. In 1959, Cohen Brothers was acquired by May Department Stores and rebranded as May-Cohens. During the 1980s, with Downtown in decline, the "Big Store" fought a valiant fight for its survival, outlasting all of Downtown's former grand department stores. However, with the opening of the Jacksonville Landing's siphoning retail traffic to the riverfront, the department store's doors closed permanently in July 1987.
French Novelty
119 W. Adams St.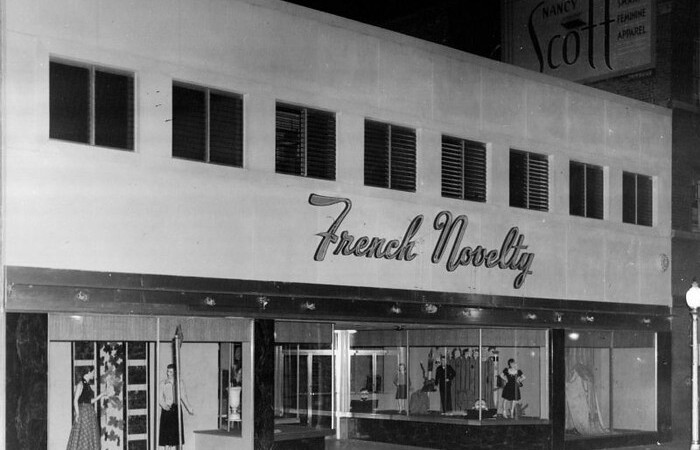 French Novelty was founded by Salim Mizrahi in 1911. Then known as the S. Mizrahi & Co., the first store was located in Downtown Jacksonville and specialized in fine handmade blouses, linens and ready-to-wear garments. Named French Novelty due to many items being imported from France, then considered to be the fashion capital of the world, a second store opened during the 1920s. Today, French Novelty is owned and operated by a grandchild of the original owner and is located in the Cedar Hills Shopping Center at 3520-4 Blanding Boulevard. Now in its 111th year of existence, the business has a reputation for unique, quality fashions, incredible values and excellent customer service.
Furchgott's
128 W. Adams St.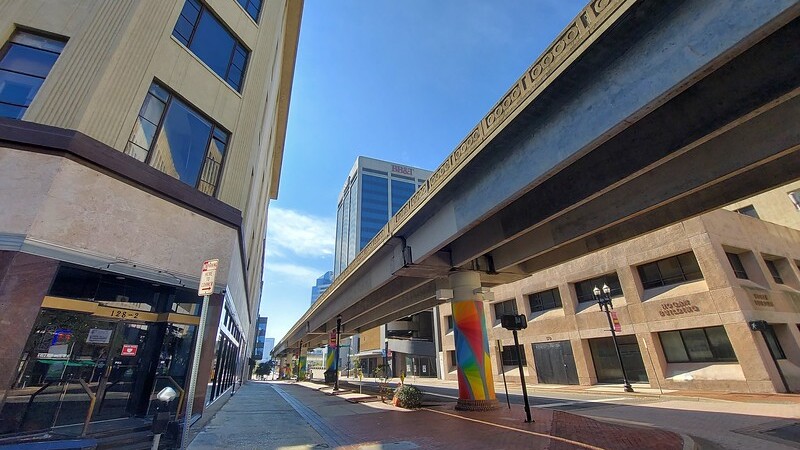 Furchgott's was a longtime Jacksonville institution and retail destination founded in Downtown Jacksonville by Leopold Furchgott in 1868. Its flagship store opened on Oct. 8, 1941, at the intersection of West Adams and Hogan streets. Designed by Marsh and Saxelbye, the five-story, 65,000-square-foot store at 128 W. Adams St. was the first in Jacksonville to have elevators. Its first floor was said to be as American as cheese and apple pie.
According to Furchgott's executives, the art deco store was a "scientifically designed" structure created for the customer's shopping pleasure and convenience. Over the years, the store grew into a chain, with the opening of additional locations at suburban shopping malls. Falling into bankruptcy during the 1980s, Furchgott's closed this flagship location for good on March 31, 1984. Promising to eventually reopen a smaller one-story store in the space, plans failed to materialize by the time the chain closed for good on May 8, 1985.
Developer Lotus Commercial USA intends to renovate the structure, designated as a Local Jacksonville Landmark, into 40 one- and two-bedroom apartment units on the upper floors, retail, office, and amenity spaces at ground level, and amenity and storage facilities in the basement.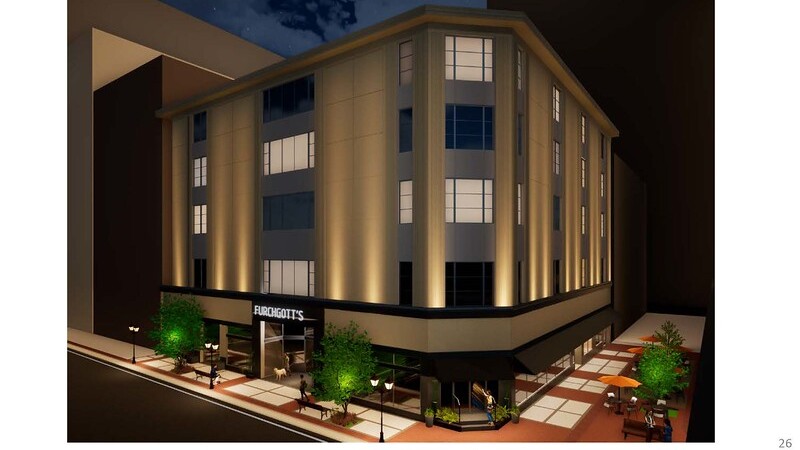 Levy's Department Store
201 N. Hogan St.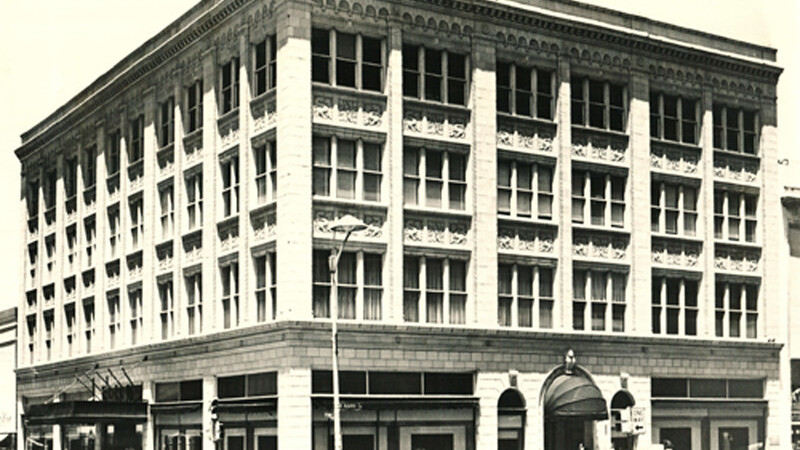 Levy's Department Store was founded by Benjamin S. Levy in 1912. Originally located at Bay and Hogan, Levy completed construction on this four-story department store in 1927. Levy's had a reputation for carrying some of the most exclusive and luxurious merchandise and billed itself as the store "where the styles are shown first." During the mid-20th Century, Harold Wolf served as the company's president. After his departure in 1969, the store was renamed Levy/Wolf. After 57 years of operation at the intersection of Adams and Hogan streets, Levy/Wolf closed in July 1984.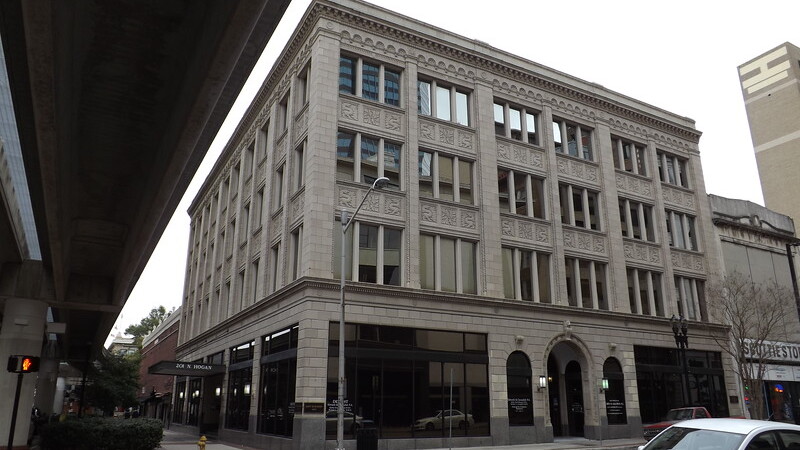 Rosenblum's
170 N. Hogan St.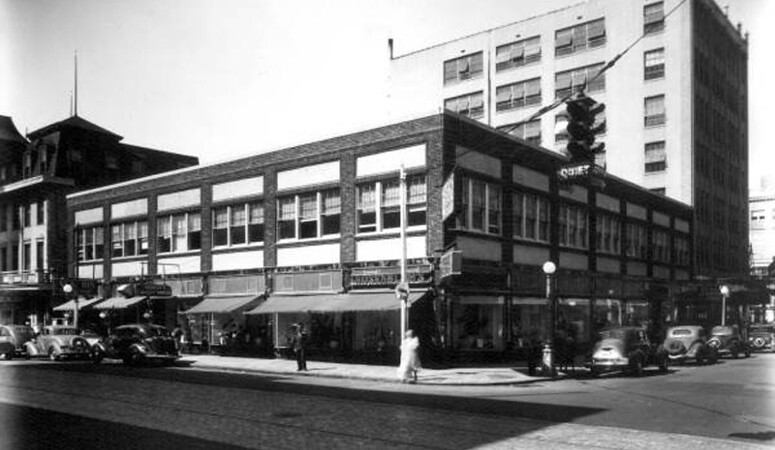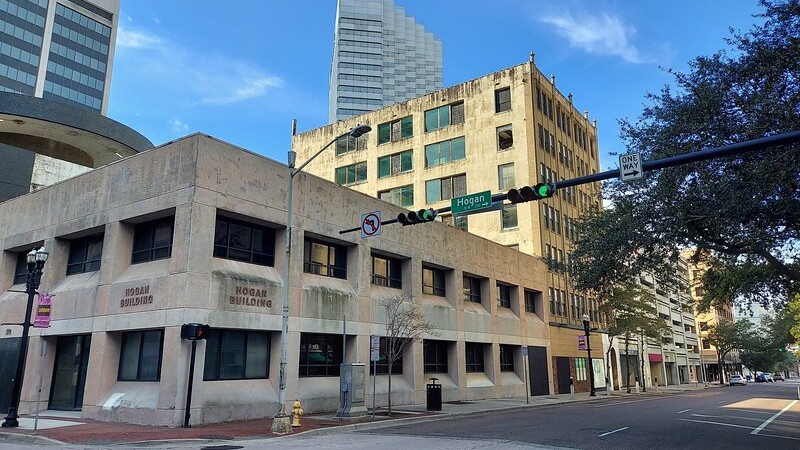 Frank Rosenblum founded Rosenblum's in 1898 in Downtown Jacksonville, selling pots, pans and linens from a horse and buggy. After the Great Fire in 1901, Rosenblum opened one of the first men's clothing stores in the city at Duval and Main streets. In 1937, the store relocated to the intersection of Adams and Hogan streets, becoming a luxury retailer competing directly with adjacent department stores. Rosenblum's would remain a Downtown fixture until closing the Adams Street location in 1981 and focusing on its suburban stores. More than 120 years after its founding, Rosenblum's lives on as a fourth-generation family-owned business with locations in San Jose and Jacksonville Beach
3. Jacksonville Jewish Center
205 3rd St. W.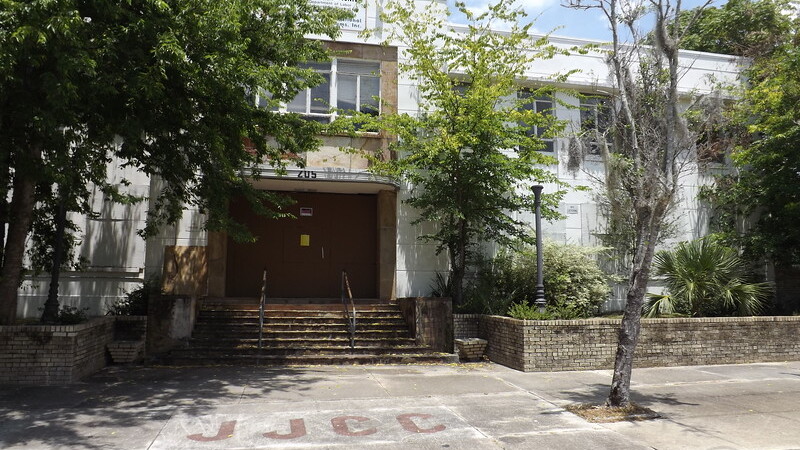 The northeast corner of West 3rd and Silver streets serves as a silent example of Springfield's rise, fall and rebirth. With the neighborhood rapidly transforming into an epicenter of Jacksonville's Jewish community in the early 20th Century, this spacious plot of land overlooking Springfield Park was acquired by Congregation B'nai Israel. Chartered in 1905, B'nai Israel had outgrown its synagogue located at Duval and Jefferson streets in LaVilla. Upon completion of the new two-story sanctuary, the Congregation B'nai Israel assumed a new identity for itself as the Jacksonville Jewish Center and shifted from Orthodox to Conservative Judaism. As Springfield continued to expand, so did the Jacksonville Jewish Center. Expanding over the years to meet the needs of the growing congregation, by 1959, the religious campus included a chapel, library, social hall, school, playground, auditorium/gymnasium, banquet facility, bridal lounge, meeting rooms and offices.
Like many established urban communities of the era, Springfield began to decline after the end of World War II. In 1963, seeking larger and greener pastures, the Jacksonville Jewish Center purchased land in Mandarin. Periodically expanding its Mandarin campus over the next decade, the incremental relocation from Springfield was completed when Center dignitaries carried Torah scrolls from the ark in Springfield to their new home on San Jose Boulevard on Sunday, Jan. 11, 1976.
Between the late 1970s and early 2000s, the Springfield property was used by the Jacksonville Job Corps as a facility to train and educate high school dropouts. On April 25, 2011, the campus lost its synagogue to fire. However, the rebirth of Springfield has led to the possibility of the Jacksonville Jewish Center site's being activated once again. Today, Tampa-based GNP Development Partners, LLC. intends to transform the 2.13-acre property into a mixed-use multi-family development called Springfield Lofts.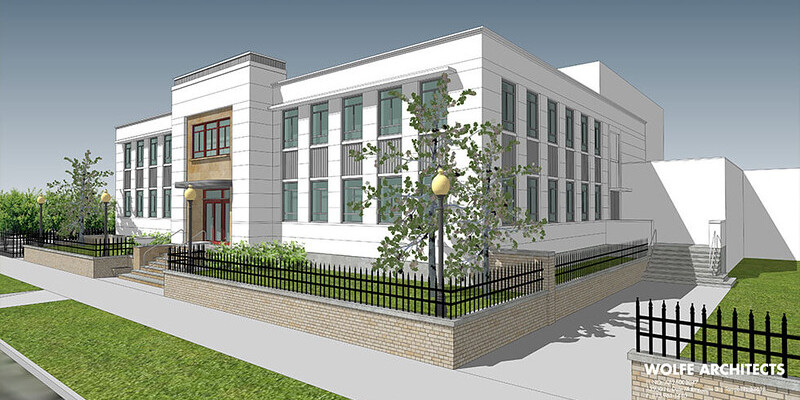 4. LaVilla's early Jewish community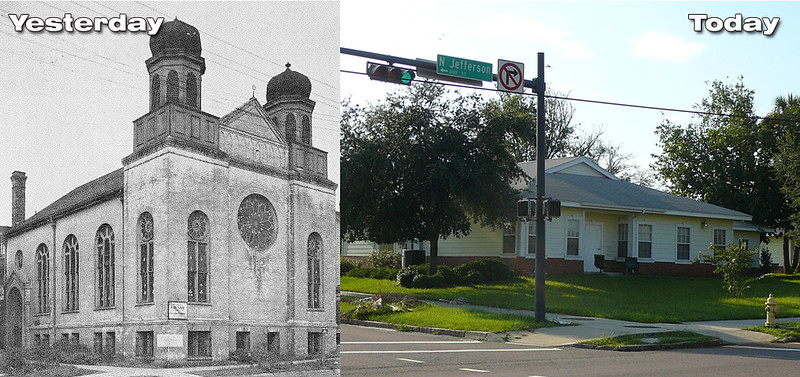 During the 1880s, Yiddish speaking Jewish immigrants from Russia and Romania arrived in Jacksonville, primarily living and working in LaVilla. Centered around the Orthodox synagogue Congregation B'nai Israel at the intersection of Duval and Jefferson streets, this community largely relocated to Springfield after World War I. Despite urban renewal, elements of this early Jacksonville ethnic enclave have survived.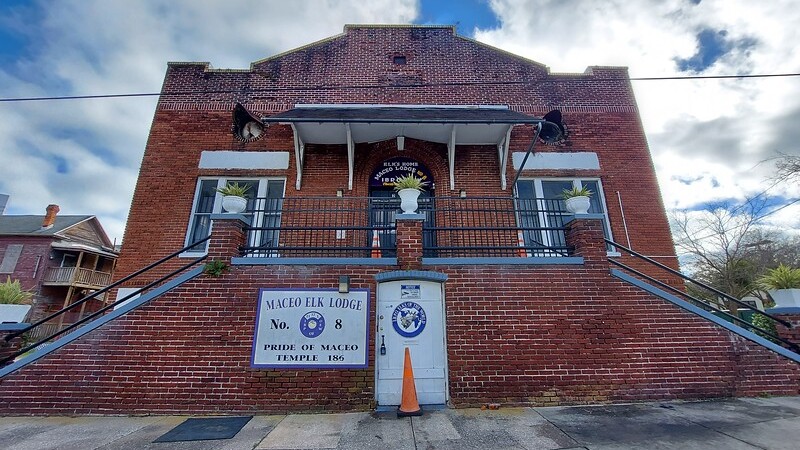 For many years, LaVilla was home to the popular Worman's Bakery and Delicatessen, which operated at 204 North Broad St. from 1939 to 2009. Today the Maceo Elks Lodge #8 at 712 W. Duval St., is the last surviving institutional building in LaVilla associated with its early Jewish community. Completed in 1914, the building was originally constructed as the Young Men's Hebrew Association. The purpose of the organization was to perpetuate Judaism as a positive aspect in community life through health, education, recreation, democratic training and informal education in Jewish tradition.
In addition, twin residential structures at 316-318 and 320-322 North Jefferson St. are a few of the last remaining residential structures linked to LaVilla's Jewish heritage. Built between 1901 and 1903, the two family flats were once home to the family of Benjamin Safer. Safer arrived in Jacksonville around the turn of the century and was the first to open a kosher meat market in Jacksonville. Safer was also very instrumental in establishing the Orthodox Congregation B'nai Israel and the Jewish enclave that developed around it.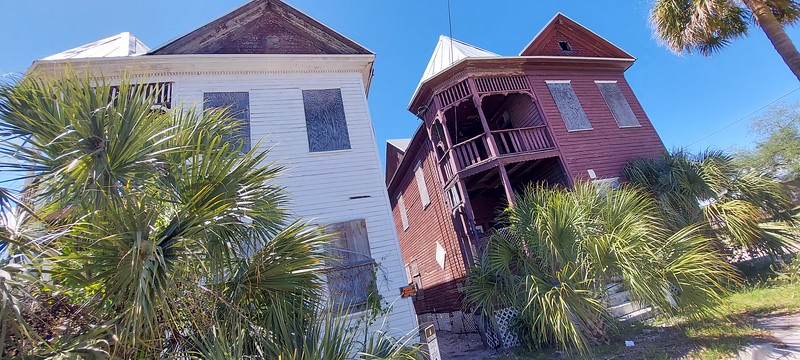 5. Temple Cemetery, 4510 Evergreen Ave.
Evergreen Cemetery is the oldest cemetery in Jacksonville that's still in operation, and one of the city's great historic spaces. Evergreen Cemetery was founded in 1880 by a group of local businessmen and philanthropists hoping to create a "necropolis," a city of the dead, which would have space for anyone in the city. Since the first burial in 1881, Evergreen Cemetery has been the final resting place of Jaxsons from every imaginable walk of life. Virtually every ethnic and religious group in Jacksonville is represented in the cemetery.
Located in Evergreen, the Temple Cemetery was originally carved out as a separate cemetery for Congregation Ahavath Chesed (also known simply as "the Temple"). Founded by a group of local Jews mostly from Prussia and Eastern Europe, the congregation embraced Reform Judaism in the 1890s and is today Northeast Florida's largest synagogue. In the early 20th Century, a small section of the cemetery, separated only by an unpaved road, was designated for B'nai Israel, now known as the Jacksonville Jewish Center. A Conservative Jewish congregation, the Center traces its origins to 1901. The graves of many of the congregation's founders are located here in the Old Center Cemetery; today, the congregation also operates a larger cemetery to the northwest and serves as caretaker for a section designated for the now-defunct Congregation Beth Shalom.
6. Wolfson Children's Hospital, 800 Prudential Dr.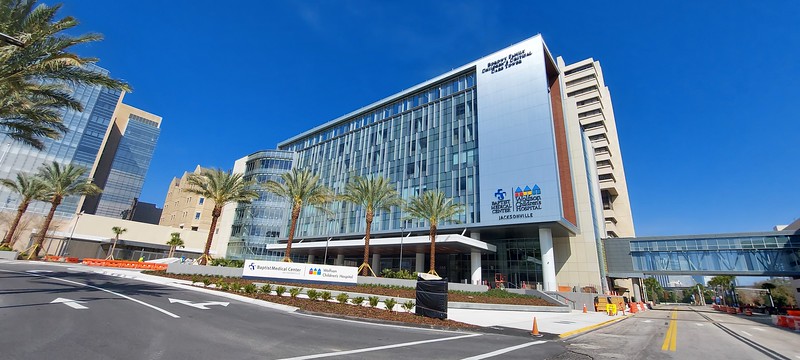 Just before the beginning of World War I in Europe, Morris David Wolfson relocated his family from St. Louis to Jacksonville. A Lithuanian immigrant, Wolfson found success in the scrap metal industry. The loss of his 1-year-old son led Wolfson to announce his plans to create a children's hospital. However, Wolfson passed before his dream was realized. Sons Samuel and Louis Wolfson brought their father's dream into reality by helping establish the Wolfson Children's Hospital at Baptist Medical Center Jacksonville in 1955. Today, Wolfson Children's Hospital is a nationally ranked nonprofit pediatric acute care hospital and the only children's hospital in the Baptist Health system.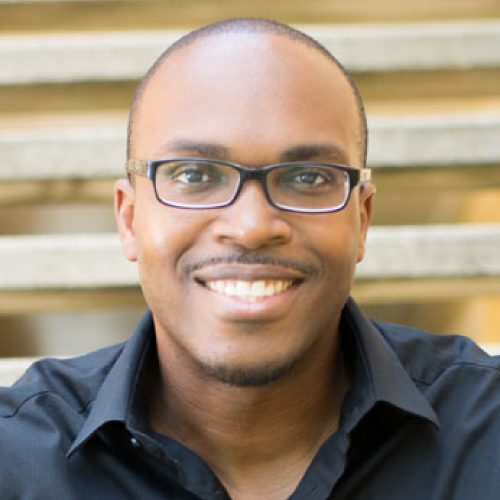 Ennis Davis
The Jaxson
Ennis Davis, AICP is an urban planner and co-owner of The Jaxson and Modern Cities. Reach Ennis at edavis@moderncities.com.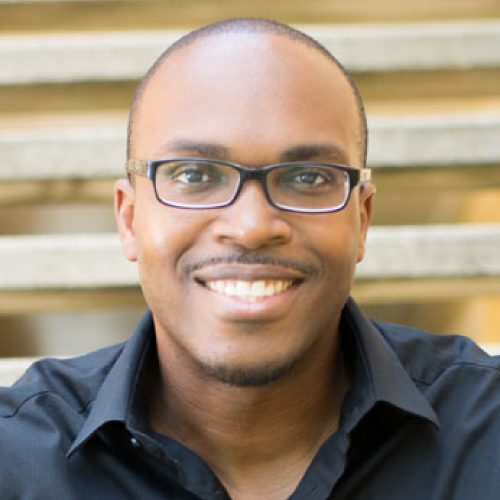 Ennis Davis
The Jaxson
Ennis Davis, AICP is an urban planner and co-owner of The Jaxson and Modern Cities. Reach Ennis at edavis@moderncities.com.
---
Sign up for the Jacksonville Today newsletter
Your local weekday newsletter for news and ways to get involved in Northeast Florida.