Where do Jacksonville City Council candidates stand on climate change?
Published on February 17, 2022 at 9:19 am
Democratic candidate Tracye Polson has made climate change a top issue in her campaign. Republican candidate Nick Howland, a former longtime member of Jacksonville's Environmental Protection Board, also supports certain policies aimed at addressing the impacts of climate change — though he's not weighing in on whether that should include reducing fossil fuel use.
ADAPT asked the candidates these questions:
How important is it for the Jacksonville City Council to enact policies aimed at dealing with the impacts of climate change?
Howland didn't answer this directly, but in a recent interview with WJCT News, he said taking care of the environment is important.
"We have to be good stewards of the great things that we have here and the natural resources we have here, including the ocean, the river, the Intracoastal (Waterway) and the wetlands and all the available space we have," he said. "I've always made the claim that economic development and environmental protection are not mutually exclusive concepts."
Howland seems to imply that he may support some policies that would help Jacksonville deal with the impacts of climate change — protecting and expanding wetland ecosystems, for example.
Polson says resiliency (making a community better able to withstand and bounce back from climate impacts, like flooding and extreme heat) should be factored into every development decision.
"Any kind of building, not just on the riverfront, but any kind of building, we should be looking through that lens of resiliency and sustainability and heat," she said.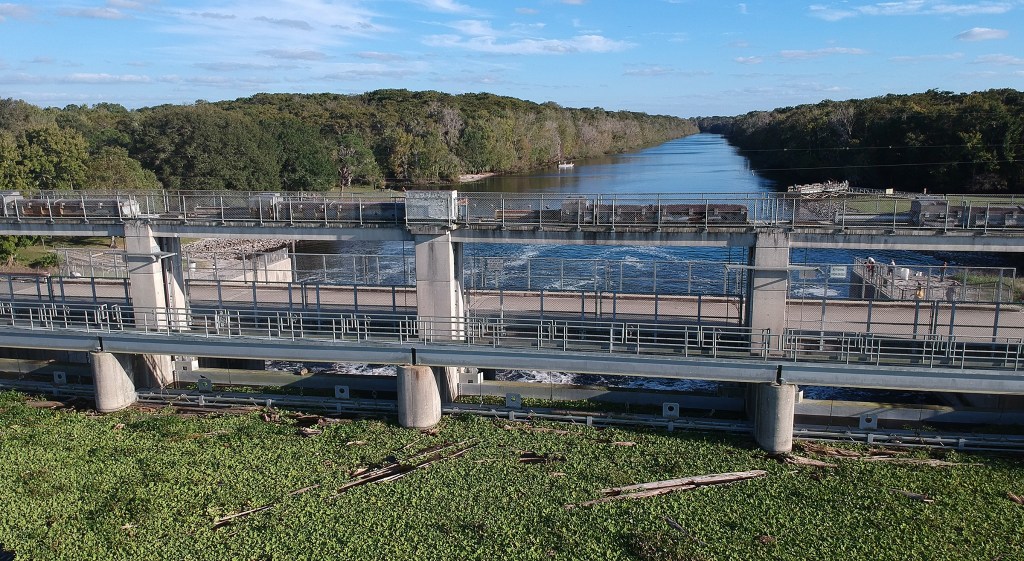 Local environmental advocates have been calling for the Rodman/Kirkpatrick Dam near Palatka to be removed to restore the Ocklawaha River (a tributary of the St. Johns River), which scientists say could help offset some of the harmful effects of climate change and the ongoing St. Johns River dredging downstream in Jacksonville. Where do you stand on this issue?
Polson told ADAPT that she supports breaching the Rodman Dam and restoring the Ocklawaha River.
Howland tells ADAPT he also supports the Army Corps of Engineers' recommendations for dealing with the increased storm surge and flooding that have been linked to the dredging, which include restoring the Ocklawaha River. He goes on to say, "​​I support – and have always supported – the responsible deepening of the port to attract post-Panamax shipping and more logistics and manufacturing jobs to Jacksonville. Every neighborhood, including the three beach communities, will benefit from this. And perhaps when continued growth occurs down Hecksher Drive, the Mayport Ferry will be self-sufficient and no longer in need of taxpayer subsidies."
How important is it for the city of Jacksonville to enact policies that could lead to reductions in fossil fuel emissions, which are driving climate change?
For Polson, reducing fossil fuel emissions (often referred to as climate mitigation) is critical.
"We really need to be pushing for clean, renewable energy," she told ADAPT. "I don't know why the city of Jacksonville isn't paying more attention and the City Council isn't thinking about this, but I am. I get that it might turn some people off, because if you think about it, it's pretty terrifying. But I think that kind of denial is why people aren't doing more, in terms of elected officials."
In his emailed response to ADAPT, Howland didn't say whether he would support policies related to emissions reductions.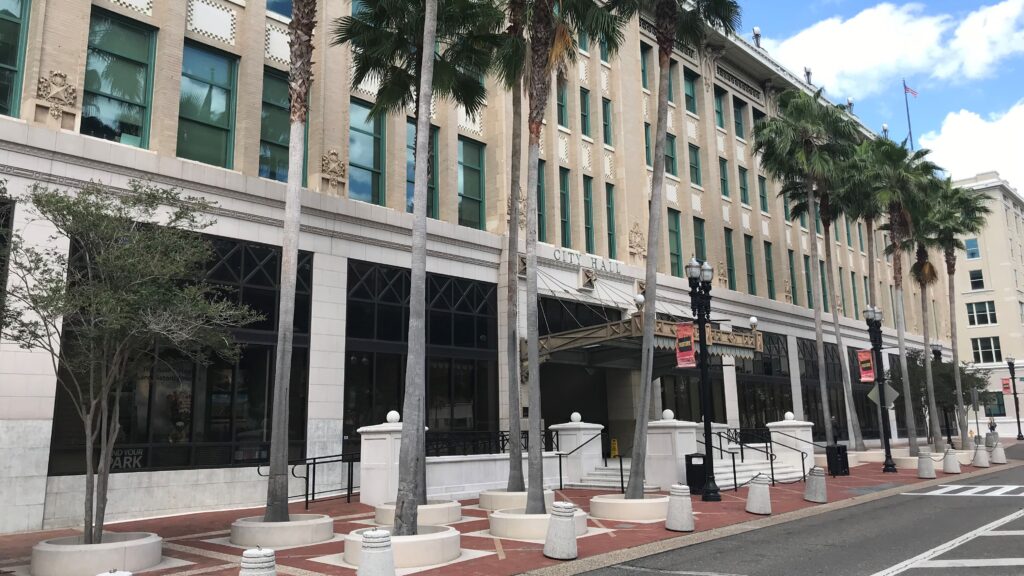 Over the past few years the Jacksonville City Council has voted at least three times on issues related to climate change. If you were a councilmember at the time, how would you have voted?
In December 2020 the City Council voted 16-3 to create a Resiliency Division within the city's Planning and Development Department and a full-time Chief Resiliency Officer position.
Howland and Polson have both said they support the city's decision to create a Resiliency Division and hire a chief resiliency officer.
In April 2021, City Council voted unanimously to approve the Special Committee on Resiliency's final report, which lays out recommendations for how Jacksonville can become more resilient to floods, natural disasters and other effects of climate change. It also included recommendations for how the city could start reducing its fossil fuel emissions.
Both candidates say they would have voted to approve this report.
In August 2021, City Council voted unanimously to approve Mayor Lenny Curry's appointment of Anne Coglianese as the city's first chief resiliency officer.
Polson and Howland both say they support the hiring of CRO Anne Coglianese.
Early, in-person voting runs until 6 p.m. on Sunday, Feb. 20. Election day is Tuesday, Feb. 22. Read more about the candidates and where they stand on other major issues.
Brendan Rivers
Brendan Rivers is the lead reporter for ADAPT, where he also writes the ADAPT email newsletter, hosts live events, and hosts and produces the ADAPT podcast profiling local people who are working on the issue of climate change.
---
Sign up for the Jacksonville Today newsletter
Your local weekday newsletter for news and ways to get involved in Northeast Florida.