A Florida climate scientist sees 5 ways the infrastructure bill will help protect us
Published on November 19, 2021 at 6:07 pm
President Joe Biden signed a $1 trillion infrastructure bill into law last week that includes billions earmarked for climate solutions.
For reaction to the massive federal investment, I turned to one of Florida's top climate scientists, Jayantha Obeysekera, director of the Sea Level Solution Center at Florida International University. Professor Obeysekera has worked on sea level rise projections for the Department of Defense and chaired the committee that developed the Southeast Florida Regional Climate Compact.
While he believes the new law will help states like Florida address climate change, he doesn't think it goes far enough.
"Frankly, all of this funding is probably not adequate. When you look at holistically what is needed, even in infrastructure, it might not be adequate," he said. "But I think it's a great first step."
Why? Here are his five reasons for celebration: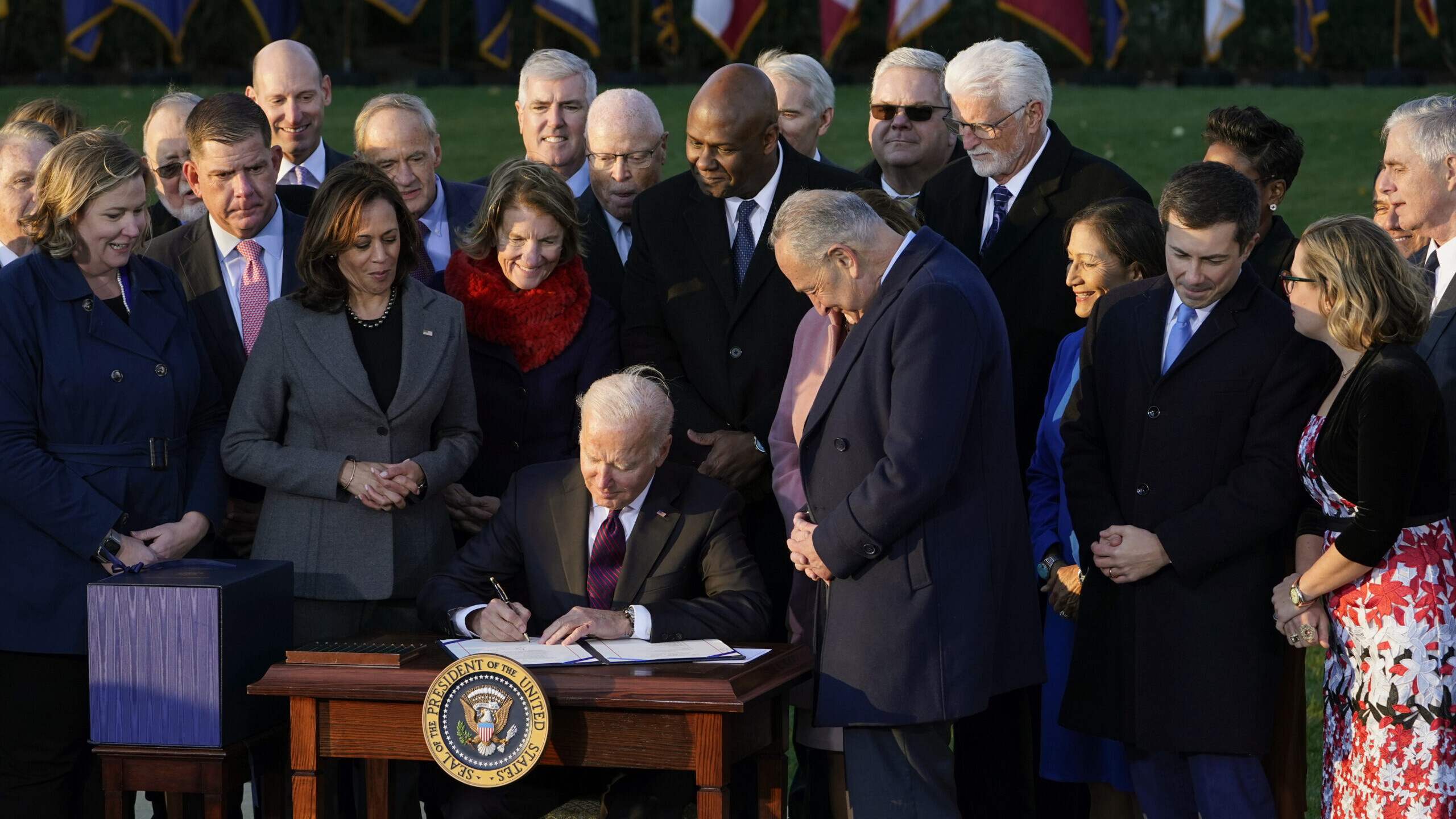 Billions in funding for climate solutions
Of the $19 billion that Florida's expected to get, at least $6.3 billion is specifically targeted at projects that will either help reduce the fossil fuel emissions that are driving climate change or help communities defend themselves against its impacts. According to the White House, Florida will also be able to apply for billions of dollars in additional grant funding to supplement what they're already getting out of the bill.
Why that matters: While it's difficult to put a price tag on how much climate change is costing Florida, extreme weather events like hurricanes, droughts, heatwaves and wildfires — all of which are becoming more intense and/or more frequent due to climate change — are leading to hundreds of millions of dollars in damage on a nearly annual basis, and that price tag is only expected to grow unless emissions are quickly and sharply reduced on a global scale. Between 2010 and 2020, the state of Florida was hit by 22 extreme weather events, which cost the state around $100 billion, according to the White House. And given the current rate of sea level rise, one of the many symptoms of climate change, about $870 million worth of homes are projected to be at risk of regular flooding in Duval County alone by mid-century.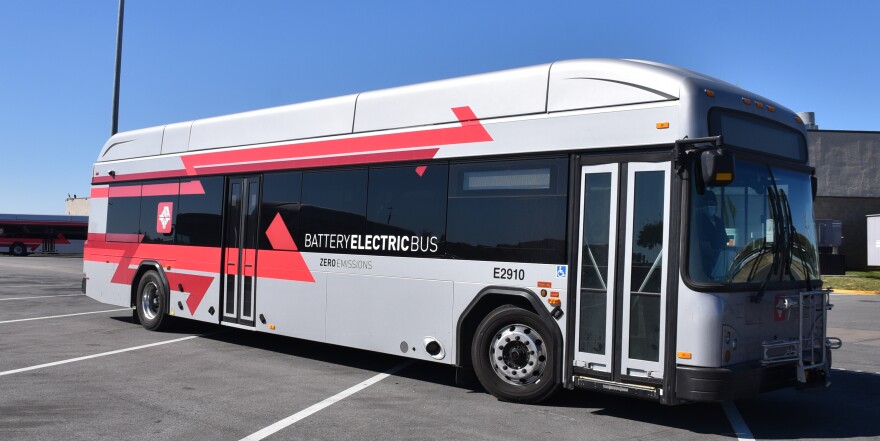 Expanded access to public transportation
Florida is expected to get about $2.6 billion over five years under the infrastructure bill to improve public transportation options across the state.
Why that matters: This is a "very important component" of the bill, according to Obeysekera.
Expanding public transportation — like buses and trains that are more reliable and accessible — would help lower emissions from the internal combustion engine vehicles that currently dominate our roadways.
If you look at Jacksonville or Miami, why do people drive? "Because they don't have good commuter transportation options. For example, they have difficulty going from where they live to the train station, and then trains are not frequent enough," Obeysekera said. "This commuter rail transit, particularly for local commuting, I think will go a long way in people adopting public transit to go to work, and thereby reducing the congestion and the number of vehicles on the road."
And if those public transportation options are electric, it will go even further toward reducing fossil fuel emissions from the transportation sector, which is currently the largest contributor to carbon emissions in the U.S.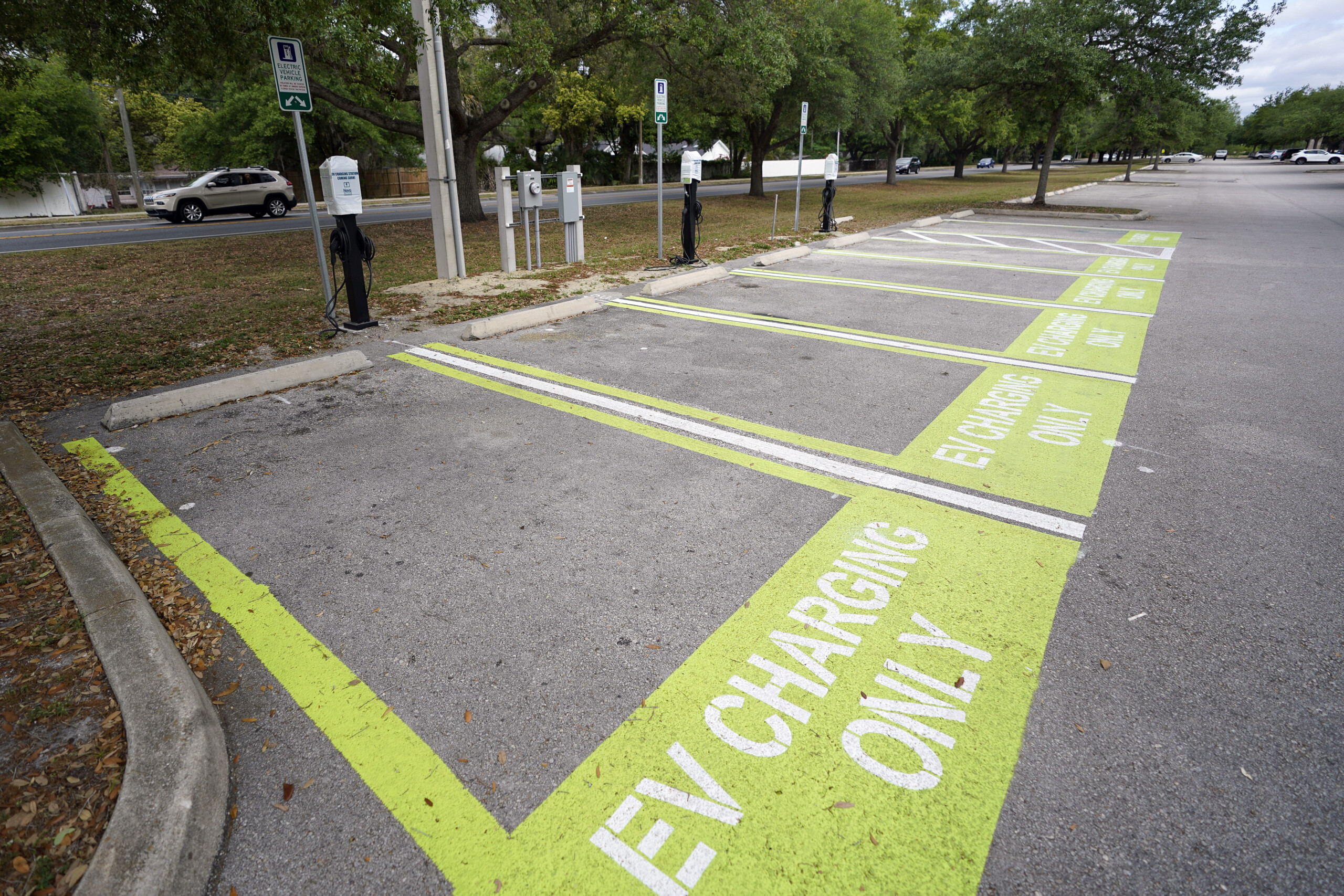 Building a network of electric vehicle charging stations
Under the Infrastructure Investment and Jobs Act, $7.5 billion will be invested in the first-ever national network of EV charging stations in the U.S. Florida is expected to receive $198 million over five years to expand its own EV charging network, and the state will have the opportunity to apply for an additional $2.5 billion in grant funding dedicated to EV charging.
Why that matters: Along with price, the availability of charging stations is often pointed to as one of the biggest obstacles to getting Americans to switch to electric vehicles.
"Electric vehicles are way too expensive for the people. Hopefully their prices will come down in the future, but even then, as electric vehicles become very popular in the state, the lack of EV charging stations might hamper their use, particularly [among] people who want to make long distance trips. So I think this is a very important component of addressing climate change," said Obeysekera, who believes that the EV adoption rate is directly correlated to prices as well as the availability of charging stations. "I think both have to improve."
While this bill doesn't directly address the cost of EVs, there are already some incentives available to people who are thinking of going electric, like a $7,500 federal tax credit and local initiatives like a new rebate through JEA's Drive Electric program.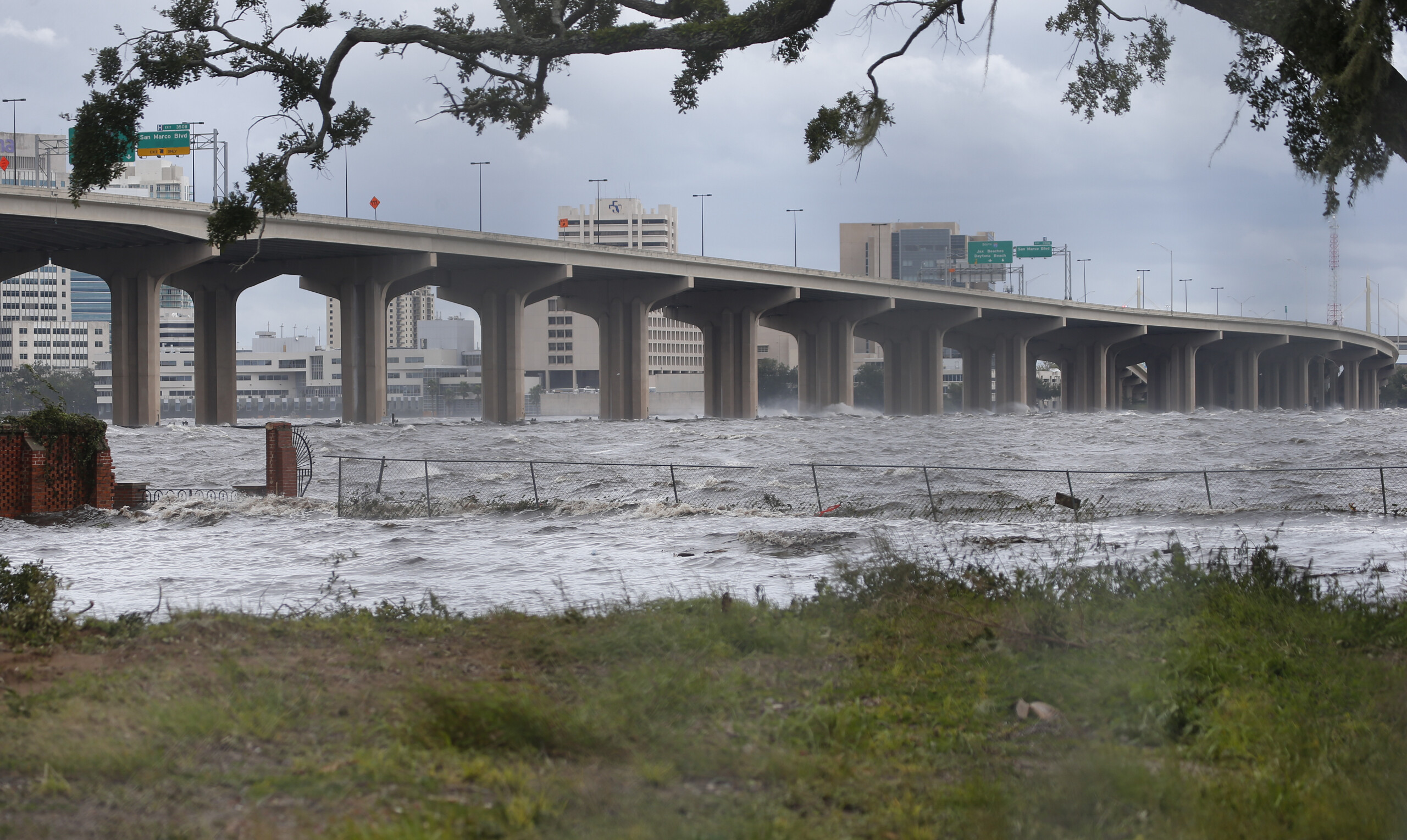 Protecting infrastructure against the impacts of climate change
Under the bill, Florida is also expected to get $13.1 billion for programs aimed at repairing and improving highways on top of another $245 million for bridge replacement and repairs, plus $26 million to protect against wildfires — which climate change is making more frequent and more intense in some areas. The Sunshine State will also get $3.5 billion for weatherization, which will both help families protect their homes from the elements and reduce their energy consumption, thereby reducing their carbon footprints.
Why it matters: While Obeysekera believes Florida is ahead of many other states when it comes to climate resilience — making communities better able to withstand and recover from disasters like hurricanes and chronic stressors like sea level rise — he says the state still has a lot of work to do.
"Because of climate change, we see that [infrastructure] is stretched to the limit in some places, particularly in coastal areas," he said. "We have under-invested, particularly in underserved communities, in terms of infrastructure, and I think it's time to catch up."
Additionally, Florida can compete for the $12.5 billion Bridge Investment Program for "economically significant bridges" and nearly $16 billion for other major economic projects.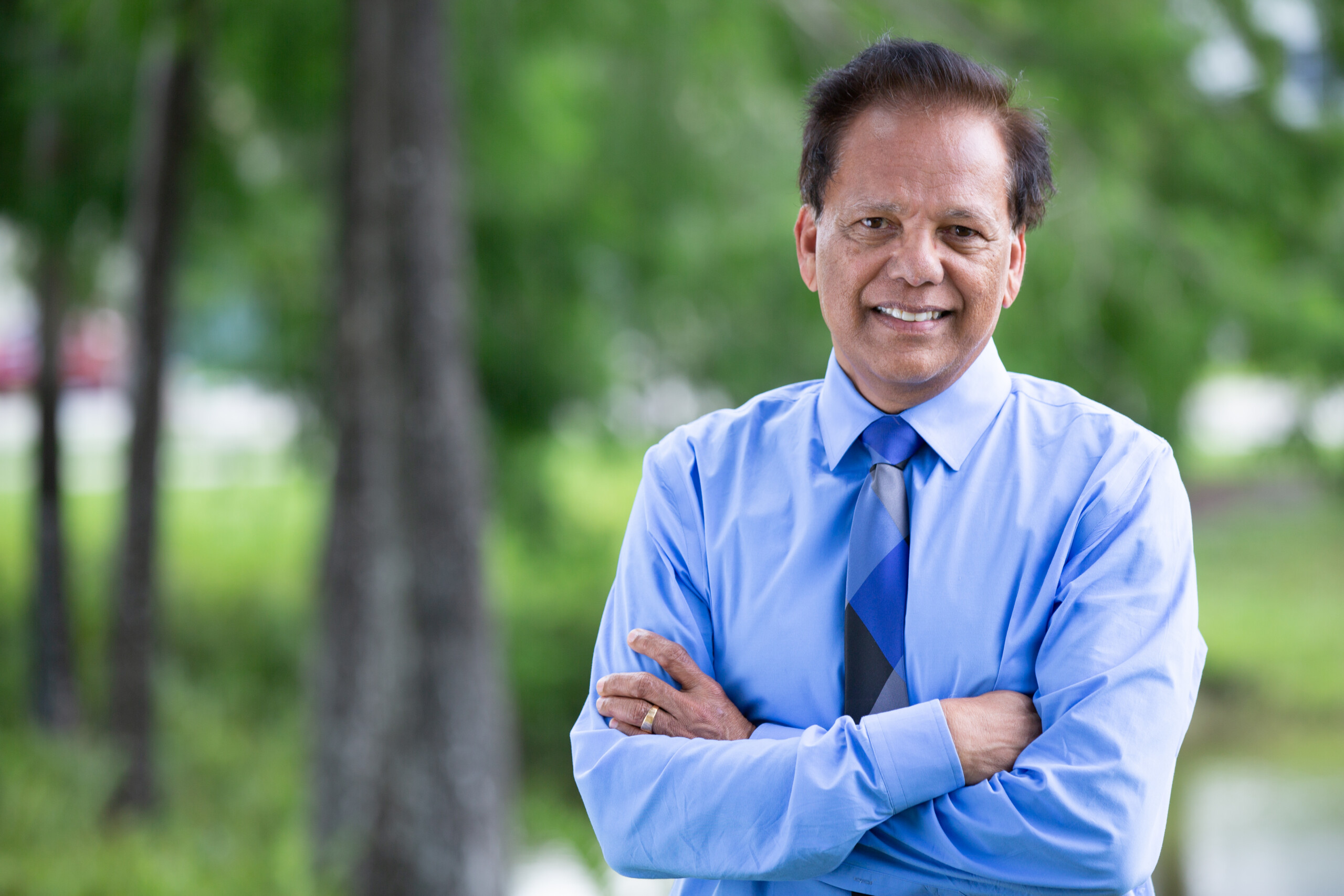 Rethinking infrastructure with an eye towards future conditions
It's not just a matter of repairing old bridges and other critical infrastructure. Obeysekara says the new law represents a fundamental shift in how the federal government plans for infrastructure to include climate resiliency.
Why it matters: The American Society of Civil Engineers recently gave Florida a C-grade for the current state of its infrastructure. That's higher than the National Report Card average and the state is improving in several categories, but the authors still wrote that "investing in infrastructure must be Florida's top priority."
"I think this is a wonderful opportunity to rethink infrastructure, not only for the current situation, but also under future conditions due to climate change," he said. "And more importantly, this bill calls for planning for future conditions, and I think that's an important change from what we had been doing in the past."

Brendan Rivers
Lead Reporter, ADAPT
Brendan Rivers is the lead reporter for ADAPT, where he also writes the ADAPT email newsletter, hosts live events, and hosts and produces the ADAPT podcast profiling local people who are working on the issue of climate change.

Brendan Rivers
Lead Reporter, ADAPT
Brendan Rivers is the lead reporter for ADAPT, where he also writes the ADAPT email newsletter, hosts live events, and hosts and produces the ADAPT podcast profiling local people who are working on the issue of climate change.
---
Sign up for the Jacksonville Today newsletter
Your local weekday newsletter for news and ways to get involved in Northeast Florida.