Real estate and sea level rise: A buyer's guide
Published on June 27, 2019 at 9:02 am
In the Tampa Bay area, Pinellas County is teaching real estate agents how to field questions about flooding — an increasingly common concern when homebuyers talk to Realtors.
"They really are the boots on the ground for all of the floodplain managers everywhere," said Lisa Foster, the county's floodplain administrator.
She developed the Real Estate Flood Disclosure training program, a first of its kind in Florida. Realtors are eager, she said, to take the classes on everything from flood mapping tools to building regulations and flood insurance.
"They'll get repeat customers because they are upfront about the risks that their buyers might see," she said.
But sharing this information with potential homebuyers isn't required, and some real estate agents are understandably hesitant to do so for fear of losing a sale, like two Northeast Florida Realtors who declined to be identified in this story.
One said home sales in San Marco plummeted in the aftermath of 2017's Hurricane Irma as the neighborhood reeled from record flooding. But about a year later, after some made costly renovations and others moved away, the housing market in San Marco bounced back. Today, a quick Zillow search shows a pending offer on a half-million-dollar home on what was one of the area's most deeply flooded streets.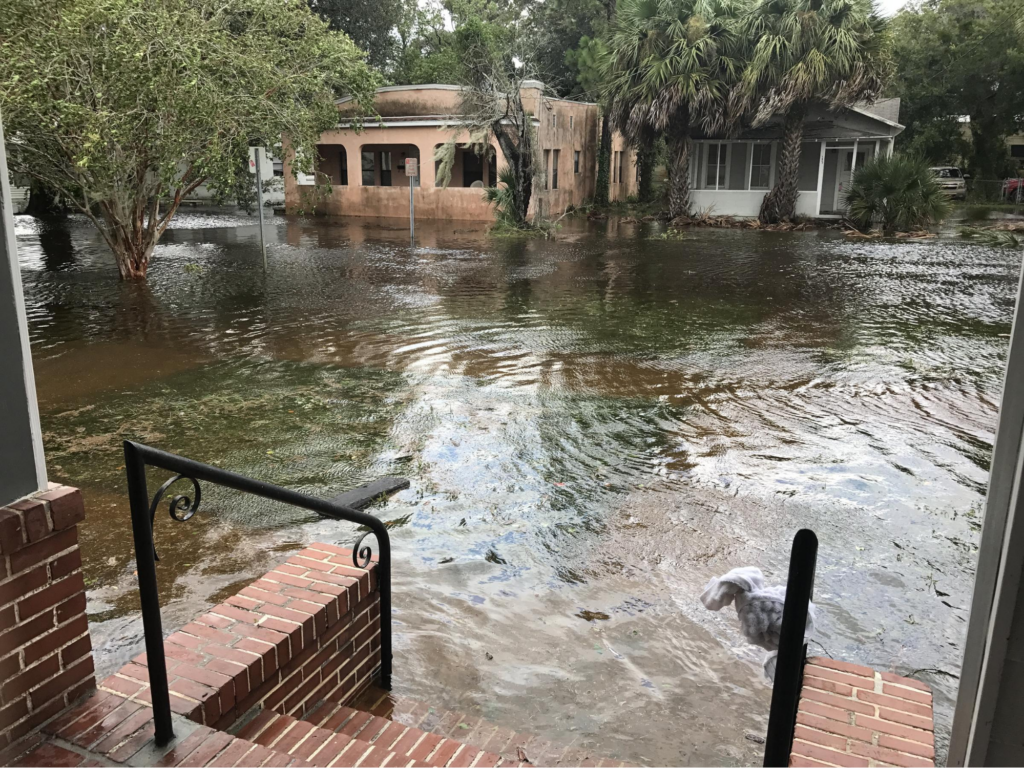 For some real estate professionals, the fear of discussing the risks results in flat-out denial. Writer Sarah Miller recently posed as a wealthy home shopper in Miami and asked agents about climate change effects. Many answers she got were wrong, misleading, or evasive: hurricanes were "not that bad" on the west side of Miami Beach. And there are too many billionaires in Miami "for a disaster on a great scale to be allowed to take place."
Craig Foley, who chairs the National Association of Realtors' Sustainability Advisory Group, said these are great examples of Realtor no-no's. "Rather than trying to cover it up or pretend it's not there, providing a resource for a potential buyer to take a look at in their due diligence phase, I think is a much, much better way to handle discussion," said Foley, who's been helping sell property in Boston for 20 years. Due diligence in Duval County could mean bookmarking the City's evacuation zone map alongside real estate listings or checking a property's likelihood of flooding in this interactive tool.
Overall, 2,700 homes in Duval County could be at risk of chronic flooding due to sea level rise within the span of a typical mortgage, 30 years. By the end of the century (when today's babies are around 80) the number of at-risk homes in Jacksonville is expected to balloon to more than 19,000.
The Market Reacts
These threats may seem far off, but they're already depressing real estate prices, according to studies like this one, which says between 2005 and 2017, Florida lost $5.4 billion in home values because of tidal flooding caused by sea level rise. Jacksonville home values dropped a collective $146.5 million.
Another study found homes exposed to sea level rise sold for about 7% less than similar properties that were the same distance from the beach. And in Miami-Dade County, sea level rise is causing "climate gentrification" — people who can afford to retreat are moving to safer areas, raising inland property values and rents along the way, as coastal properties lose value.
As sea level rise accelerates, these trends are likely in other coastal communities, the studies predict.
Buyer Beware
Some states have laws that require sellers to disclose whether a property has been damaged by a flood. Florida isn't one of them.
That means it's up to the buyer to know the risk, like the skeptical woman on this brochure. Flood prediction mapping tools from FloodIQ and Climate Central can also help. And even if a home seems safe from flooding, nearby bridges or hospitals may not be.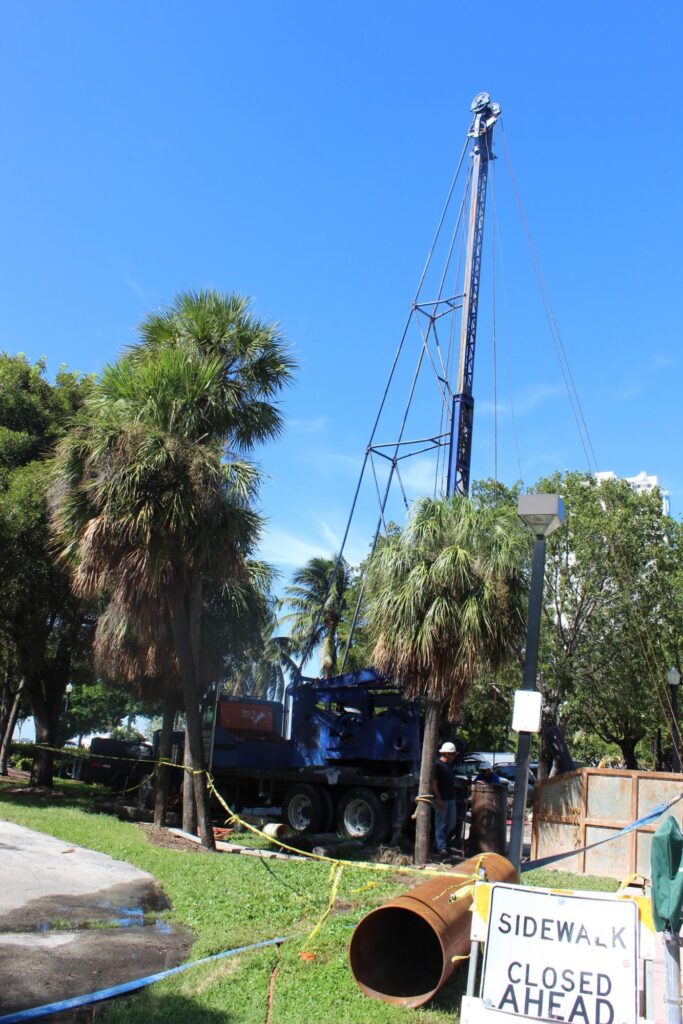 Licensed home inspectors know how to spot evidence of floods and may be able to evaluate how vulnerable a property is to future flooding. And for homes with wells or septic tanks, it may be worth seeking an expert inspection from a groundwater engineer.
Another consideration for home shoppers: how much insurance would cost.
The federal government handles the vast majority of flood insurance policies sold in the U.S. through FEMA's National Flood Insurance Program.
Premiums are based on current risks (sea level rise projections aren't figured in) and coverage is capped at $250,000 for a single-family home.
A recent NFIP overhaul unveiled by the Trump administration could drive costs up by tying premiums to actual flood risk starting in October 2020, a move environmentalists have been calling for for years.
Craig Foley, with the National Association of Realtors, said all of these considerations are appropriate for buyers to ask about, along with a home's school district or tax bill. "Sticking our heads in the sand is not an appropriate answer anymore," he said.
Copyright 2019 ADAPT

Brendan Rivers
Lead Reporter, ADAPT
Brendan Rivers is the lead reporter for ADAPT, where he also writes the ADAPT email newsletter, hosts live events, and hosts and produces the ADAPT podcast profiling local people who are working on the issue of climate change.

Brendan Rivers
Lead Reporter, ADAPT
Brendan Rivers is the lead reporter for ADAPT, where he also writes the ADAPT email newsletter, hosts live events, and hosts and produces the ADAPT podcast profiling local people who are working on the issue of climate change.
---
Sign up for the Jacksonville Today newsletter
Your local weekday newsletter for news and ways to get involved in Northeast Florida.