Sign Up
Catch up on local news and events in 5 minutes, 5 days a week.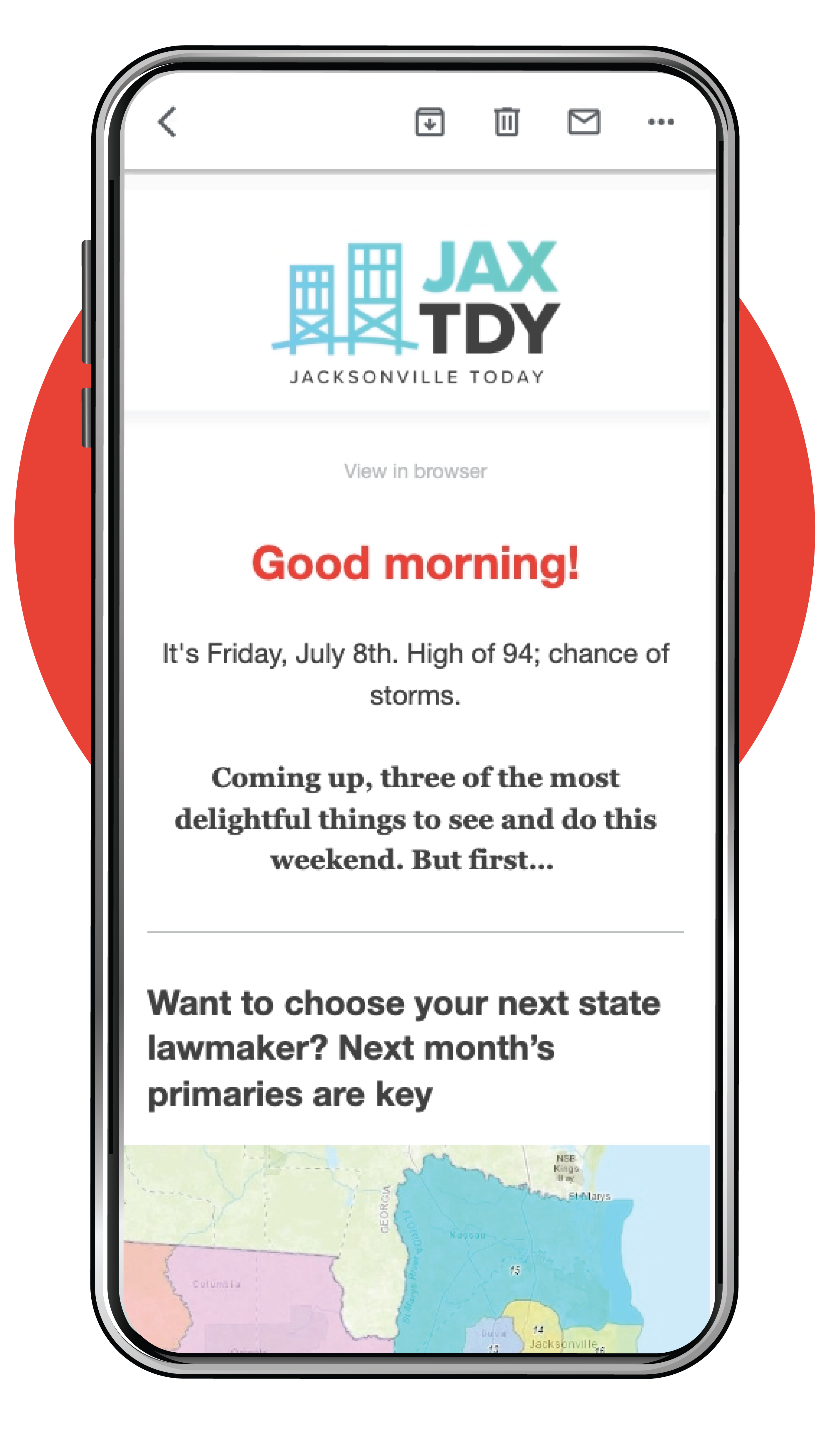 Every weekday morning, you'll get a mix of:
Local News
A rundown of the top news to start your day, including exclusive local reporting, like stories on local elections, arts & culture and climate change.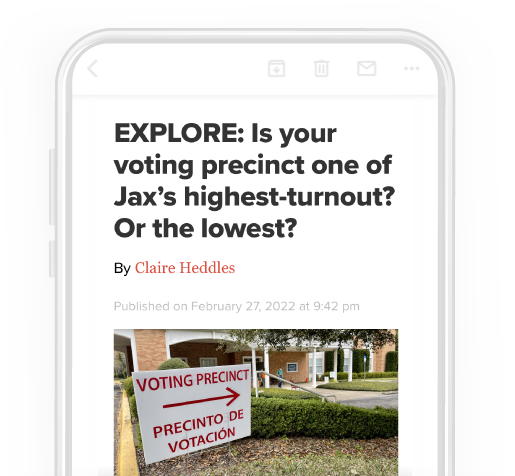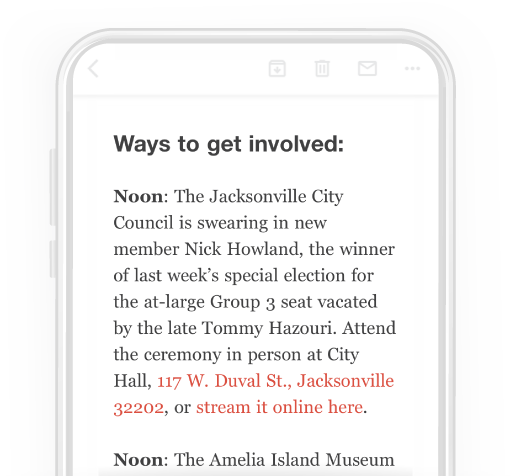 Heads-up
What's happening today, at a glance, along with links to attend remotely.
Conversation
Read, react, repeat. Jacksonville Today is at its best when it's a two-way conversation. Tell us what you think, and read what your neighbors are saying too.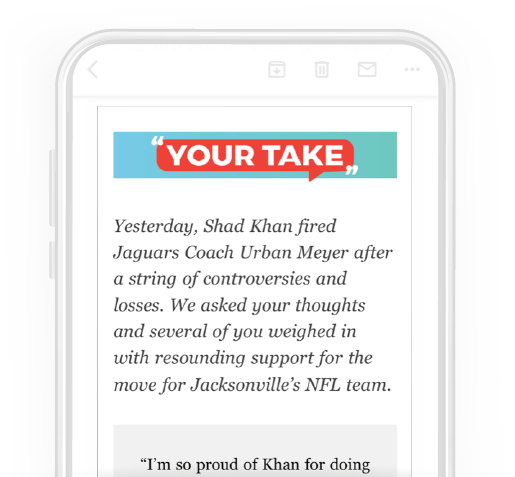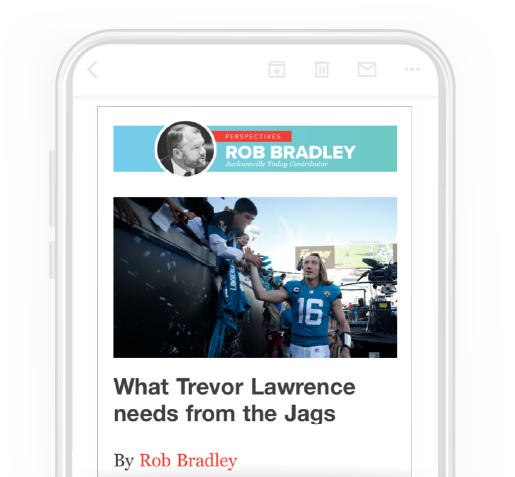 Perspectives
Weekly opinion columns from a diverse set of local contributors, who react to and analyze the news — plus, exclusive thoughts on urban planning and local history from our partners at The Jaxson.
Arts Picks
The best weekend events, handpicked for you by Arts & Culture Editor Matthew Shaw.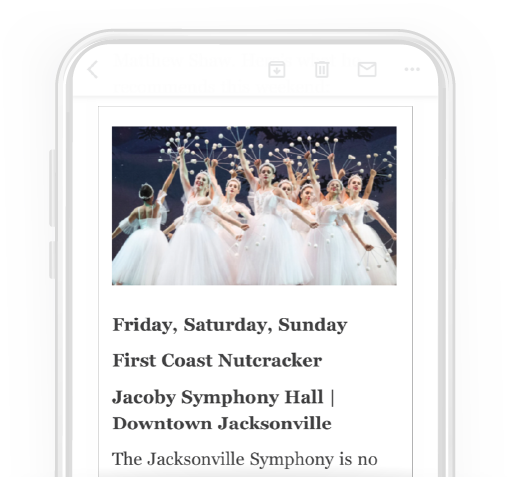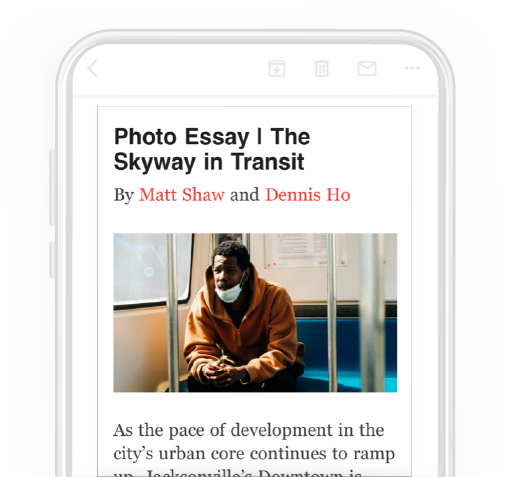 Photo Essays
Jacksonville Today is…well, just see for yourself. Pictures are worth more, they say.

Sign up for the Jacksonville Today newsletter
Your local weekday newsletter for news and ways to get involved in Northeast Florida.