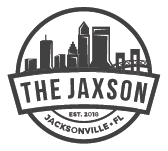 Perspectives
The Jaxson
on Jacksonville Today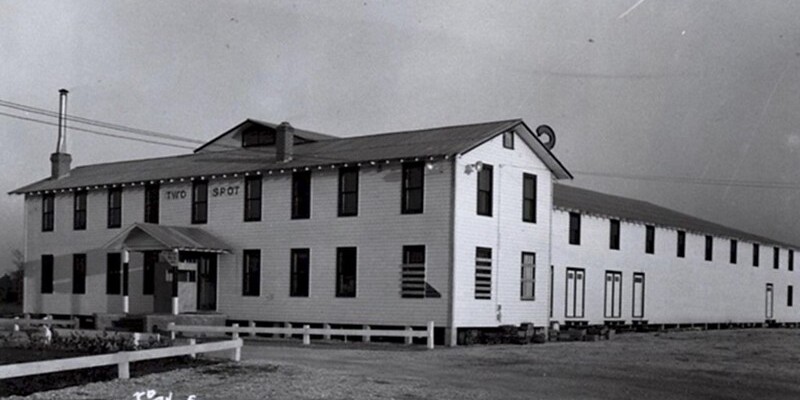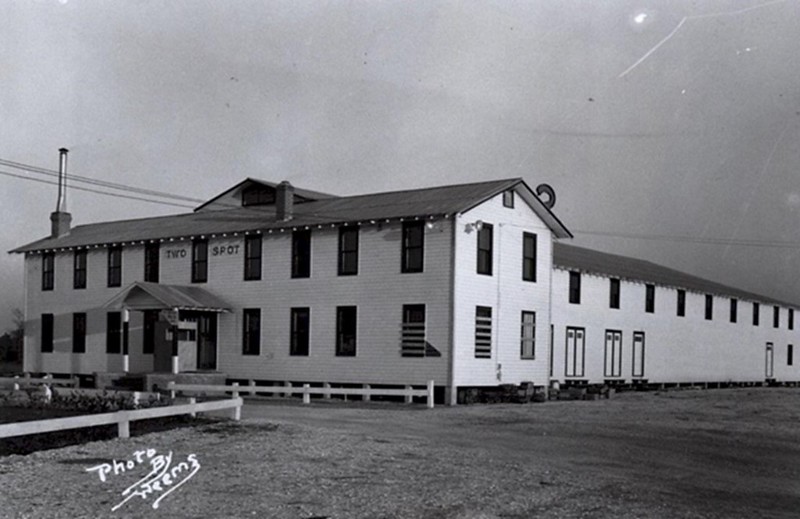 THE JAXSON | The First Coast of funk
Published on November 21, 2023 at 4:10 pm
As hip hop celebrates 50 years, let's take a look at the First Coast's place in that history. The Jacksonville area is where James Brown and crew crafted hip hop's iconic funky rhythms.
In James Brown's 1962 single "Mashed Potatoes U.S.A." the Godfather of Soul shouts out a national tour list for the new dance craze record. He name-checks only two places in Florida: "I'm going to Miami and Jacksonville, too." In the late 1950s and early 60s, Jacksonville was a frequent touring stop for the hardest working man in show business. Including LaVilla's original Ritz Theater and the Colored Airdome Theater, Jacksonville in the 1940s through the 1960s continued to be an epicenter of Black musicianship.
The Northwest Jacksonville neighborhood of Moncrief also featured premiere entertainment venues, from the magnificent Two Spot (later renamed the Palms Ballroom) to juke joints like the Silver Star Lounge and the Havana Club. Blues, soul, and R&B musicians such as B.B. King, Etta James, Muddy Waters, Sam Cooke and Dinah Washington performed in the area amidst Black-owned businesses and neighborhoods that flourished in a segregated city. In nearby Downtown, young people challenged the status quo of Jim Crow as the violence of the infamous Ax Handle Saturday raged on at Hemming Park.
It's a little-known fact that the roots of James Brown's iconic funk rhythm were also found in the First Coast. At the same time that James Brown's childhood group, the Famous Flames, left him, he had a comeback hit, "Try Me." He was on the cusp of mastering rhythm and blues with the command of a Sunday pastor and a military general, enlisting his own musicians for a new sound. Jaxsons Alfred Corley on saxophone and Teddy Washington on trumpet were jazz masters as part of that early band, and soon, another member would introduce a different type of groove. 
The man who put the Funk in the funk
Enter Clayton Fillyau (pronounced Filly-aw). Born in St. Petersburg, Florida, in 1934, Fillyau was one of James Brown's earliest drummers. Before meeting Brown, he was an aspiring drummer who visited Jacksonville after touring with Silas Green from New Orleans in a longtime African American tent show.  According to an interview with drumming historian Jim Payne, Fillyau witnessed the iconic New Orleans R&B group Huey "Piano" Smith and The Clowns play in Jacksonville. Fillyau woodshedded with this band shortly after, and the said he drummer of the Clowns shared the syncopated secrets of New Orleans second line grooves. He asked Fillyau to play "When the Saints Go Marching In," and Fillyau recalls, "He showed me how to double the bass drum. It goes "um,  -ba,bum,  um, -ba,bum." 
Accounts of who this mysterious teacher was point to legendary New Orleans drummer Charles "Hungry" Williams, who preferred stewing a gumbo of rhythms together: Second Line, church, Latin, and country sounds by doubling the bass drum and spicing up his snare with 32nd notes. He was a contemporary to legendary New Orleans drummers Earl Palmer and Smokey Johnson.
He shared with Fillyau, "Now use your imagination. Where is 'one'? I don't care where you put it on those drums, remember where 'one' is, and you'll never lose time."
Fillyau took these lessons to heart and started experimenting by combining the New Orleans street beat, second line lessons, and Florida A&M University drum cadences, and by incorporating dance songs like "The Twist." Like the traditions of polyrhythmic Afro-Caribbean drumming, African American rhythms of the second line were synthesized by New Orleans drummers and, along with FAMU drum cadences, share the qualities of not only keeping time, but keeping people moving as an expression and ceremony that's part of the sacred and secular tradition of the Black diaspora. These traditions survived amidst the transatlantic slave trade and can be traced back from New Orleans' Congo Square to the drums of the Stono Rebellion, the Gullah Geechee community's ring shouts and to congregations of the Black church.
Under the French Black Codes, enslaved Africans had permission to gather every Sunday and shared various West African traditions in Congo Square that became foundations for New Orleans street beat, second line and jazz music.
"Everything back then was shuffles. I didn't like those shuffles, I liked syncopation. I liked to play rhythm against rhythms," Fillyau declared. "When I started, nobody liked the way I played. It wasn't definite, it wasn't straight."
It was the beginnings of the "James Brown Beat," where the rhythm's pocket would be stretched and different accents on a four-bar would be stressed, especially on the first note, aka "the one." It would become a key ingredient of the Godfather's "brand new bag" of rhythms. 
The Palms
When Ashley Street's kingpin, Charlie Edd Craddock, passed in 1957, one of his largest investments, the Two Spot, changed hands to Miami-based Ernie Busker, who renamed the venue The Palms. James Brown often frequented 45th and Moncrief Avenue's Palms Ballroom that boasted an oak dance floor that could fit 2,000 dancers, which he recalls was "one of the biggest venues to perform as a Black musician during 1960s segregation."
For multiple nights, Busker would book R&B acts for all three Palms venues he owned, located in Jacksonville, Bradenton and Hallandale outside of Miami. He booked R&B artists with Ben Bart's Universal Attractions, James Brown's talent agency. It was an oasis for Black musicians who preferred securing a week's worth of gigs, versus one-night joints stretching from Atlanta to New Orleans. At The Palms, James Brown would also discover master trumpeter, LaVilla-raised musician Teddy Washington, who would play with the James Brown Band for seven years. 
On James Brown's next stop to Jacksonville, Fillyau would be ready to audition for the Godfather of Soul. He was swiftly rejected. The Godfather didn't give him a chance when asked to sit in as a drummer. Determined, Fillyau pursued musical connections he made in Jacksonville and connected with James Brown's former sax player, Alfred Corley, who contacted Brown's bandleader, J.C. Davis. Davis would help him land a gig with singer Etta James. As Etta co-starred with James Brown on tour, Fillyau would upstage James Brown's entire band with his new rhythm. "Where did you find that drummer?!" the Godfather asked his former bandleader.
"That's that drummer you told in Jacksonville he couldn't play good enough!" shouted Davis, and the Godfather of Soul hired Clayton Fillyau in 1961. Fillyau's drumming was so unique that Brown's contract demanded he play exclusively for the Godfather, who nicknamed Fillyau "Biggun."
Fillyau would actually be the third Jacksonville-based musician who performed and recorded with James Brown's band in the early 1960s. Alfred Corley studied saxophone with Cannonball Adderly. "He was the greatest (sax player) who ever lived, he beat Cannonball and everybody," Brown shared. Corley is credited with James Brown's releases "(Do the) Mashed Potatoes" and "Think."  Local Hall of Famer Teddy Washington grew up playing with Ray Charles, toured with B.B. King, and his trumpet can be heard on James Brown's  pre-"Brand New Bag" record "Out of Sight." "I enjoyed working with Teddy Washington, he was a very fast and accurate musician," Brown said.
Are you ready for star time?
In 1962, Fillyau recorded "I Got Money" with James Brown, and it's one of the first records featuring the iconic "James Brown Beat."  "This is really early for a funk drum break," local Jacksonville rare groove selector Buddy "Dj Basic" DeCastro shares. "Most of the era that deejays look for is always 1967 to 1974."  "I Got Money" and other Fillyau-backed tracks such as Yvonne Fair's  "Say Yeah Yeah" foreshadows grooves of the funk era of "Cold Sweat" by five years.  
Later that year, Fillyau would also be James Brown's featured drummer on the trailblazing "Live at the Apollo" album alongside Jacksonville trumpeter Teddy Washington, recorded in the New York's famed Apollo Theater in Harlem. It was one of the first successful live albums by a Black musician and captured James Brown's explosive energy of his show. Brown would follow with another live album "Pure Dynamite" recorded in Baltimore, where Fillyau funktifies a rendition of "Signed, Sealed, and Delivered." 
Fillyau's grooves and ideas would influence future James Brown drummers Melvin Parker ("Out of Sight," "Brand New Bag," "I Got You"), Clyde Stubblefield ("Cold Sweat" and "Funky Drummer"), and Jabo Starks ("The Payback" and "Sex Machine"). Stubblefield is often referenced as the original funky drummer, and his legacy is unquestionably one of the most sampled artists of all time in hip hop, but Fillyau's work connects Stubblefield to a larger tradition. The Godfather would put forth a vision where countless legendary musicians (assembled by Brown himself) could further improvise and solidify the new genre on Fillyau's essential syncopated foundation for funk and hip hop to flourish.
"Ladies and gentlemen, y'all want to know how I got my beat, my sound? I'm going to introduce you to the man who created all this you hear up here, the man who put the Funk in the funk, Mr. Clayton Fillyau," declared James Brown in a concert near Fillyau's hometown. 
'We seek human dignity and respect'
Funk historian Rickey Vincent observes the Black musical revolution spread across the country alongside the social upheaval of the 1950s and 60s. The social intensity ushering in the new musical funk era was already evident in Jacksonville, where residents fought for integration and others sought to violently keep segregation in place. In the face of Ku Klux Klan cross-burnings on Highway 1, Jacksonville's NAACP Youth Council declared the local sit-in movement a protest of Jim Crow and mobilized selective buying campaigns to "acquire first class citizenship, lift all restrictions based on race, we want better jobs, we seek equal justice under the law, we seek human dignity and respect." The new rhythms and politics of funk was bold and unapologetically Black (see "I'm Black and I'm Proud). It was an uninhibited exploration of freedom. Pretty soon, James Brown would unleash this funk bomb on America.
Though Jacksonville is often overshadowed in the national record of the Civil Rights movement, the Jax band members who joined James Brown serve as a soundtrack of the urgent activism of a changing time.
James Brown would return to Jacksonville in 1962, no longer at the Palms but headlining the Jacksonville Coliseum with Clayton Fillyau. According to Brown, unfortunately after municipal buildings opened up to Black performers, most of the Black clubs disappeared: "After integration took hold, those places just evaporated." With "urban renewal," The Palms, much like other Black establishments, declined in business and were torn down, transformed into a housing development, which sits to this day. 
From the first documented performance of the blues, Jacksonville can also be known where funk — the groove that ushered in a new era and a new politics of music — was passed down. And from New Orleans rhythm traditions, from Congo Square to what's now called James Weldon Johnson Park in Jacksonville, Clayton Fillyau's hands established James Brown's groove in the First Coast of Funk. 
Further reading:
Jacksonville Historical Society, The Two Spot
Jim Payne's Give the Drummer Some! The Great Drummers of R&B, Funk & Soul
Ronald Small's "The Harlem of the South"
RJ Smith's The One: The Life and Music of James Brown
The Florida Star, The Florida Digital Newspaper Library
Rickey Vincent's Funk: The Music, the People and the Rhythm of the One
Special thanks to Jim Payne, who provided additional material from his interview with Clayton Fillyau from his book, Give the Drummer Some!
This article is dedicated to Jacksonville's late musical artist Paten Locke, aka DJ Therapy, who inspired me how to listen to music, to breakdown every rhythm, and to dig deeper into hip hop's funk and jazz traditions. That "3 feet high and rising" talk changed my life! 
---
Sign up for the Jacksonville Today newsletter
Your local weekday newsletter for news and ways to get involved in Northeast Florida.