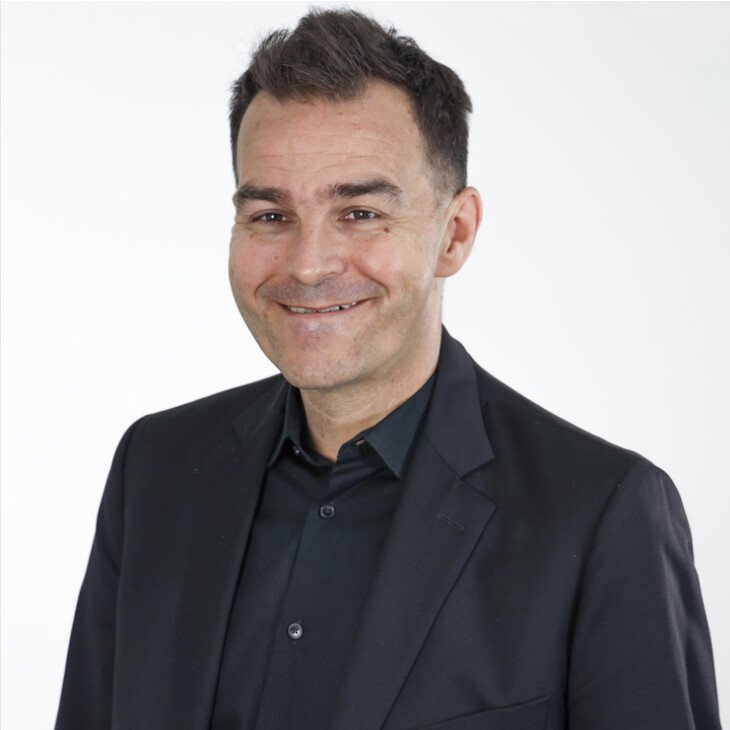 Perspectives
A.G. Gancarski
Jacksonville Today Contributor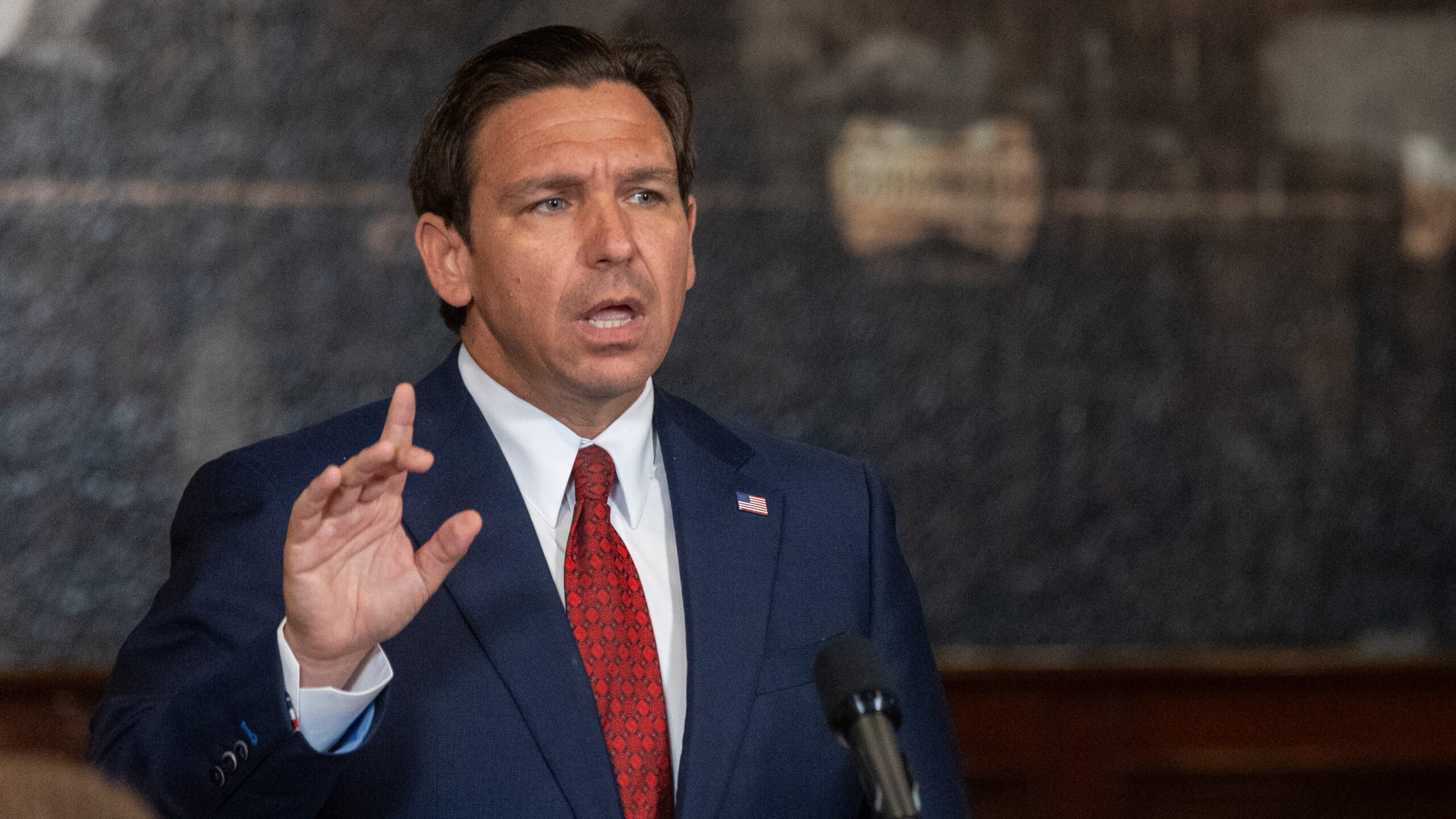 OPINION | Ron DeSantis picks and chooses his First Amendment battles
Published on November 20, 2023 at 8:00 pm
Floridians in Jacksonville and far beyond have grown accustomed to recent attacks on freedoms of speech and expression from Gov. Ron DeSantis.
However, it appears he's discovered his libertarian streak in recent days, seemingly a function of his presidential campaign, which has the vibe of a fourth act in a Shakespearean tragedy.
In response to Republican opponent Nikki Haley's floating the idea that people should register with their real names on social media, a theoretical way to block bots and anonymous, malicious actors amid a collapse in security nationally and globally, DeSantis was in high dudgeon defending the right of people to post whatever they see fit without putting their names on it, with no consequences or compunctions.
Because, like … the Founders!
"You know who were anonymous writers back in the day? Alexander Hamilton, John Jay, and James Madison when they wrote the Federalist Papers," DeSantis posted on X, before going on to conflate these well-known men with people who have similarly revolutionary things to say but would prefer to do so without actually saying who they are.
"They were not 'national security threats,' nor are the many conservative Americans across the country who exercise their Constitutional right to voice their opinions without fear of being harassed or canceled by the school they go to or the company they work for," DeSantis continued. "Haley's proposal to ban anonymous speech online — similar to what China recently did — is dangerous and unconstitutional."
If you're wondering why DeSantis is targeting Haley on free speech and so many other issues of late, it's because she has usurped the governor as the principal threat to Donald Trump in the GOP primary, abetted by debate performances that see her making a star turn while DeSantis delivers prosaic, forgettable performances replete with practiced, canned lines.
Equating Publius to the troll army summoned up by such worthies as Christina Pushaw and other comms people on the DeSantis payroll (or that of the Never Back Down super PAC or the state of Florida itself) is fallacious at best, risible at worse, and disqualifying any claim to the moral high ground.
In a laughable irony, DeSantis spent a lot of time in the last year advocating for legislation that would allow people to sue journalists — who do, in the vast majority of cases, use their real names — for using anonymous sources.
Here are a couple of quotes from before the bill that died during the 2023 legislative session for context:
"If they're using anonymous sources, then that can be a presumption that that was done with malice… Corporate media outlets have relied on anonymous sources to smear people … that's something that is fundamentally wrong."
"If somebody is going to go after you, you should, as a journalist … demand they put their name to that. And if they're not willing to put their name to the accusation, then you would never run with it, ever, if you cared about actual standards."
The kernel of truth in those quotes: If you put your name on it, you take the heat for it. And the most impactful commentators do just that to their own credit and at great personal risk.
Consider the case of the great Ben Frazier, a legendary journalist turned activist who in one of his last public acts was roughed up and arrested for the crime of showing up to a press conference and asking questions.
Ironically, if you're posting on social media as GatorPatriot184 or DeSantisIsADoozy, then there is a temptation to get reckless without expectation that you are taking a risk in doing so. And people do so with as much impunity as a drunk driver throwing beer bottles out of the window into the street. Absolved of personal responsibility, they choose vitriol and deception over reasoned argument and are willing to stretch the truth with as much filler and deception as needed to make the point they need to make.
They'll never get dealt with the way Frazier did, both by the state and the City Council.
It is a trenchant inherent contradiction in this governor posturing as a free-speech advocate, given what we've seen in recent years locally and in this state that makes a mockery of that high-minded pose.
Examples abound, such as when he backed moves to squash demonstrations in the Florida Capitol — an example of direct citizen engagement that was increasingly vital in a gerrymandered legislature — and compared them to Jan. 6 insurrectionists.
"It's interesting that if they're doing that from the Left, then the media says that's 'democracy in action.' They don't say it's an insurrection if you take over a capitol because of that, but I think that's what it's getting to," he said in Jacksonville earlier this year.
We've seen bookshelves in schools divested of literature, with Duval County Public Schools reviewing texts for concepts or phrases that might flout new state laws. We've seen teachers fired for using gender-neutral honorifics elsewhere in the state.
Then of course there were the moves: the imposition of the "Don't Say Gay" law, the brawling broadsides against diversity, equity and inclusion in higher ed and against the state institution of New College for assorted thought crimes — it's a baseball school now, not the honors college it once was.
And we've seen the governor attempt to purge groups from Florida college campuses that committed the ultimate crime of sympathizing with the Palestinian cause — a move squashed after the universities checked with lawyers and found what State University System Chancellor Ray Rodrigues calls "concerns about potential personal liability for university actors who deactivate the student registered organization."
Freedom of speech for Ron DeSantis comes down to one thing: Does it benefit Ron DeSantis?
We saw how that endgame played out here in Jacksonville this summer, when a white supremacist gunman took three lives at a local Dollar General near Edward Waters University, just days after DeSantis said Nazi protesters around the state were simply presenting him with political inconvenience by waving swastika flags and DeSantis Country banners.
"Well, first of all, when they're doing that, understand those are not true supporters of mine, that is an operation to try to link me to something so that it's me," DeSantis said on WMUR's "Conversations with the Candidate."
"And what I would say is there are people that are doing things like that. They are trying to divide by using that as a weapon against me."
That response, awkward and solipsistic as it was, beat the one the aforementioned Pushaw had last year when she posed the inane rhetorical question: "Do we even know they're real Nazis?"
Turns out the Nazis and the white supremacists are in fact real after all. And when it comes to people here and elsewhere who might want to turn the page on such rancid ideologies, they can't count on help from this governor, if his recent unbelievable comments on Rep. Dean Black's Confederate monument protection bill that would let him remove officials who tear down the statues mean anything.
"I'm not familiar with it. So I would have to take a look at it. I don't know," DeSantis said in Jacksonville, a place where the Democratic mayor says she wants to remove a controversial Confederate monument from what was once called Confederate Park.
The funny thing is this bill was filed last year, when it was controversial also, but this new bill has language that gives him unprecedented power if the House version passes.
"An elected official acting in his or her official capacity who knowingly and willfully violates this section is subject to removal from office by the governor," the bill reads.
The bill explicitly stipulates that "any official, agent, or member of a local government who directs, permits, facilitates, or votes to remove or destroy a monument or memorial is subject to a civil penalty of up to $5,000, or the actual cost of the removal and replacement of the monument or memorial, including repairs that may be necessitated due to the relocation and replacement, whichever is greater. Such penalty shall be paid from the official's, agent's, or member's personal funds without any reimbursement from any other entity."
Mayor Donna Deegan says the bill is a "slap in the face" to the city's Black residents, and it's hard to argue with that. But it's even harder to understand why this governor won't rein in toxic elements in the political discourse who are peddling their perverse positions on his coattails. It's almost as if the neo-Confederates and rabid racialists are his base, or at least adjacent to it.
After all, this was the guy who warned that Andrew Gillum would "monkey this up." The guy who mocked the aforementioned Haley over saying people should take the George Floyd death seriously. The guy whose campaign tweeted out a sonnenrad and whose office in Tallahassee mocked the NAACP travel advisory just the other day while trumpeting tourism numbers. And there's so much more.
Ironically enough, even a trade deal with the United Kingdom inked last week at JAXPORT plays into the governor's multi-front culture war.
DeSantis told the London Telegraph earlier this year, when he was in England, that UK Business Secretary Kemi Badenoch (who signed the deal on the Britons' behalf) had "offered her support for his 'war on woke.'"
"At the end of the day you cannot have a successful society if it is being operated by woke ideology. It is fundamentally at odds with reality and facts and truths, and ultimately a society needs to be grounded in truth," he said.
What is truth? What is freedom of speech? Ultimately for DeSantis, places like Jacksonville are collateral damage, incidental to the larger goal and divested of an honest broker in the governor's office, except to the extent their needs correlate with his political aims.
In that context, it's hard to see DeSantis' 11th hour cosplay as a free speech warrior regarding social media as anything more than a cynical attempt to save a failing presidential campaign by running interference for some of the most toxic people on the internet.
While he's willing to go to great lengths to champion the edgelords of the hard right, that comes at the expense of minority groups and other deleveraged populations. For this governor, that's a feature of his ideology, and not a bug.  
Lead image: Gov. DeSantis speaks in Jacksonville in October 2023 | Will Brown, Jacksonville Today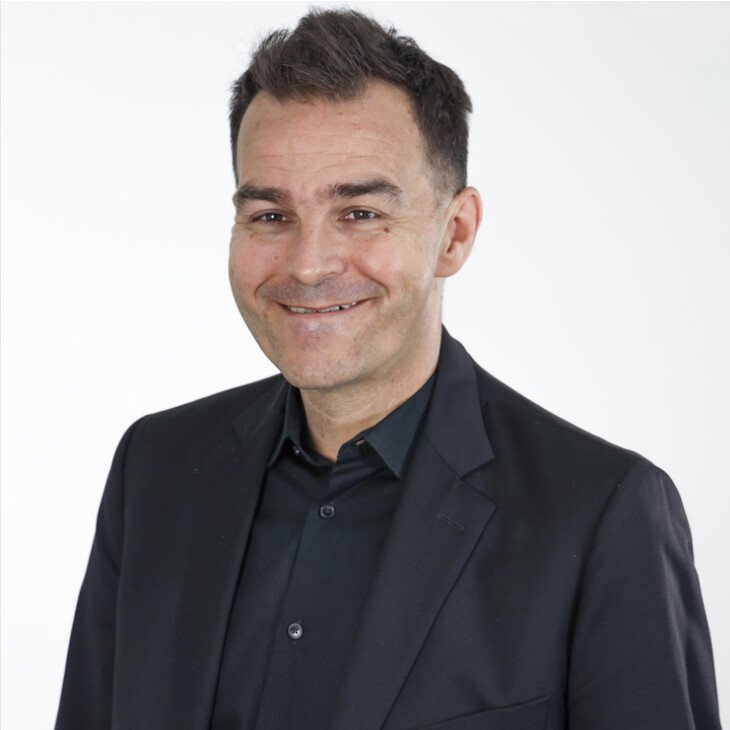 A.G. Gancarski
Jacksonville Today Contributor
A.G. Gancarski's columns were a staple in Folio Weekly for nearly two decades, and he has been the Northeast Florida correspondent for Florida Politics since 2014. He writes about the intersection of state and local politics and policy.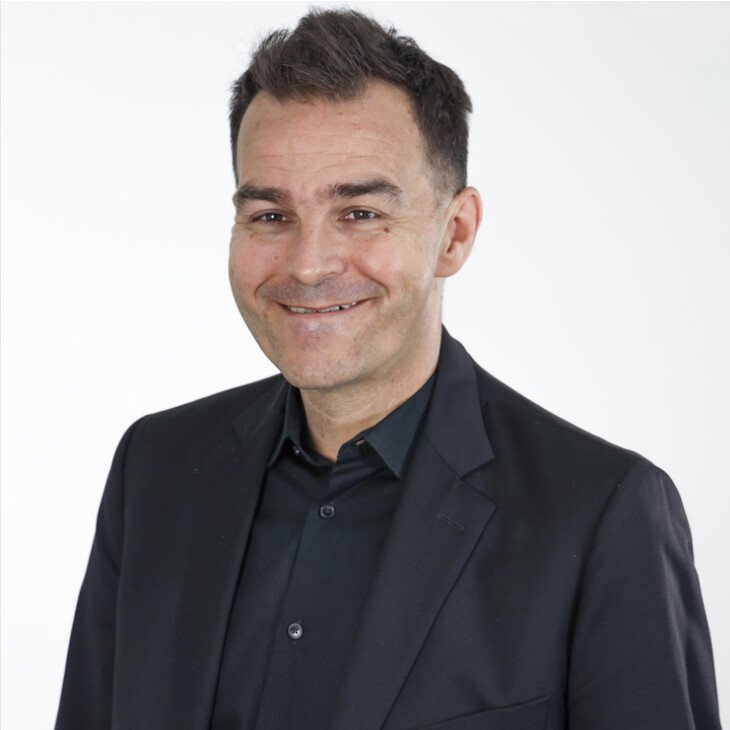 A.G. Gancarski
Jacksonville Today Contributor
A.G. Gancarski's columns were a staple in Folio Weekly for nearly two decades, and he has been the Northeast Florida correspondent for Florida Politics since 2014. He writes about the intersection of state and local politics and policy.
---
Sign up for the Jacksonville Today newsletter
Your local weekday newsletter for news and ways to get involved in Northeast Florida.