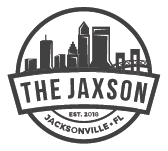 Perspectives
The Jaxson
on Jacksonville Today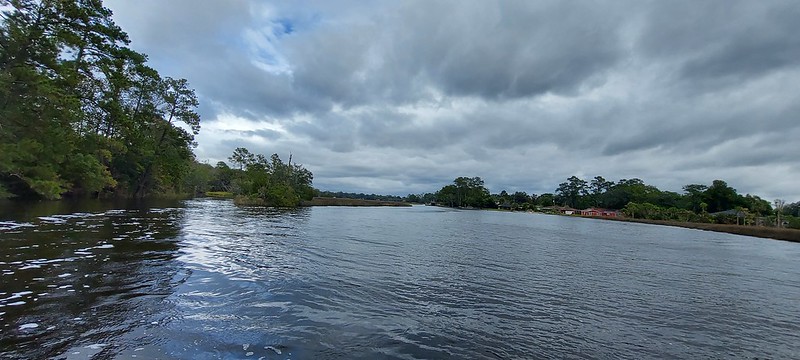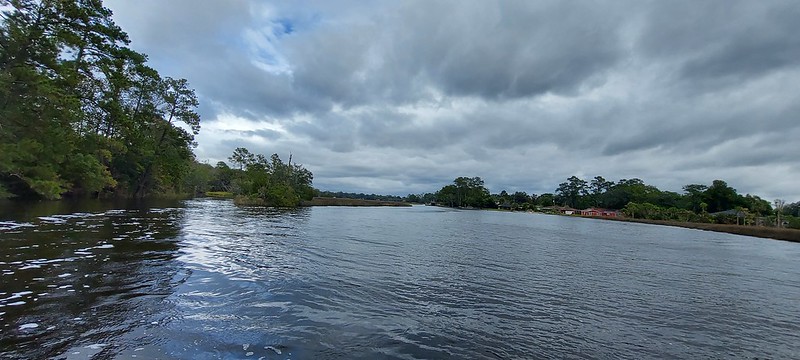 THE JAXSON | The Ribault River's history
Published on November 7, 2023 at 8:51 pm
Located 5 miles northwest of Downtown, the scenic Ribault River is a waterway where one can experience the incremental development of Jacksonville over several centuries. Here are eight historical facts related to the Ribault River and the neighborhoods situated along the marshy waterway.
1. A river named after a 16th century French explorer
Stretching 6 miles long and flowing northward, the Ribault River is a tributary of the Trout River. It was named in honor of Jean Ribault (1520-1565), a French naval officer and colonizer of what would eventually become known as the Southeastern United States, or Lowcountry. An officer under Admiral Gaspard de Coligny, Ribault was over command of the French colony of Fort Carolina. He was among the first Europeans to undertake a detailed exploration of the St. Johns River in the 16th century. Ribault and several of his followers were killed by the Spanish near St. Augustine in 1565.
2. How Lem Turner Road received its name
During the period of Florida's 18th century British occupation, land around the Ribault River became home to isolated plantations that used enslaved African labor to cultivate cotton, tobacco, indigo and other crops. By the early 19th century, much of the property along the Ribault and Trout rivers had become the site of Turner Place.
In 1834, Lemuel "Lem" Turner was born at the old family homestead east of Capper Road. The road now known as Lem Turner Road was known as Turner Ferry Road at the turn of the century. It included a bridge over the Trout River that was burned by the Union during the Civil War, leading Lem to start a ferry service, known as Turner's Ferry. In addition, Turner was active in the lumber industry, owning and operating a shingle mill in the present-day Dinsmore area.
Very successful at buying and selling land, Turner once owned land that eventually became the 20th century neighborhoods of Lem Turner Park, Lake Forest, Lake Forest Hills and the Highlands. Further up the Trout River, Blockhouse Creek was named after an old "block house" that used to house the Turner family plantation's enslaved. After the 1950s opening of Gateway Mall, Lem Turner Road rapidly developed into the primary commercial thoroughfare crossing the Ribault and Trout Rivers.
3. Jacksonville's million dollar suburb
Perched on hills and bluffs between the Trout and Ribault rivers, Riverview is one of the few neighborhoods outside of the historic urban core that was designed to be every bit as walkable and grand as Riverside/Avondale, Springfield and San Marco. Attempting to take advantage of the area's popularity and energy, Dr. E.H. Armstrong started the development of the Riverview neighborhood in 1911.
At the time, Armstrong envisioned Jacksonville growing to a population of 400,000 within a few short years, a feat that would not be accomplished until the 1968 city/county merger, and his Riverview becoming the area's most valuable property. Armstrong's "million dollar suburb," Riverview contained 3,000 residential lots on 600 acres of hills, gridded streets and waterfront.
Despite Armstrong's vision, investment, and marketing of Riverview, his community's greatest years of development would not occur until after World War II, when suburban growth accelerated north of Jacksonville. In 1968, 57 years after Armstrong's plat of Riverside, it finally became a part of Jacksonville when the city consolidated with Duval County.
4. Florida's first segregation-era Black golf and country club
Amid segregation, Abraham Lincoln Lewis, the president of Florida's first Black-owned life insurance company, established the nine-hole Lincoln Golf and Country Club for African-Americans in 1926. Located on New Kings Road, just north of the Ribault River, for many years it was the social and recreational center for affluent Black Jaxsons. Hosting tournaments for Black women and Southern Black colleges as early as 1930, it quickly rose to become the pride and showcase of Black golf across the South.
In 1933, three-time national champion John Brooks Dendy made history with a hole-in-one at the 342-yard, par-four first hole and then three consecutive birdies. His 1-2-3-4, six-under par start was later acknowledged in Ripley's Believe It or Not. Between 1941 and 1949, golf pro Ralph Dawkins, Sr., the first African American golfer to win a tournament in the state of Florida and grandfather of NFL Hall of Famer Brian Dawkins, served as the club's formal golf instructor between 1941 and 1949.
In 1947, the country club closed due to the death of founder Abraham Lincoln Lewis. However, it reopened later in the year as the city's first integrated golf club by admitting new members regardless of color. One of the most famous celebrities to golf at Lincoln was heavyweight boxing champion Joe Louis, who came to Lincoln in 1949 to promote interest in the sport within the African-American community. Lewis returned in 1952 with a field of 75 professional and 50 amateur shotmakers for a three-day, 72-hole affair. Lincoln Golf and Country Club's prominence declined as a result of integration. Following its early 1960s closure, the property was developed into the midcentury Lincoln Estates and Carver Manor subdivisions that still stand today.
5. A neighborhood with an American Revolutionary War theme
Located at the mouth of the Ribault River, the single-family residential neighborhood of Lake Forest is a Florida land boom development that went bust prior to the Great Depression. Initially platted in 1926, development in the neighborhood did not take off until 1944. Home to streets and parks featuring an American Revolutionary War theme, Lake Forest is recognized as one of Jacksonville's early automobile-oriented suburbs. Also a peninsula, Lake Forest is surrounded by three navigable bodies of water: the Ribault River, Trout River and Moncrief Creek.
6. A new, sweeter Sugar Hill
Ribault Scenic Drive parallels the south edge of the Ribault River between Howell Drive and Lem Turner Road. Around 1950, Charles E. Commander & Co. began development of the Lake Forest Hills subdivision along the winding picturesque roadway. Soon, the former pecan grove plantation became a hot spot for World War II veterans attracted to home prices starting at $7,500, with a $50 cash requirement for the purchase.
Rapid growth led to the 1957 opening of Jean Ribault High School. During the 1960s, Lake Forest Hills experienced white flight as Ribault Scenic Drive transitioned into a desired Black middle-class residential destination following the urban renewal and destruction of the Sugar Hill community closer to Downtown. Once called a "new, sweeter Sugar Hill," new Ribault Scenic Drive residents included the then president of Edward Waters University, the mayor's assistant, Offshore Power Systems' administrator, post office workers, teachers, principals and doctors.
While home to a large collection of impressive ranch-style and split level homes, many of the residences built along Ribault Scenic Drive were constructed on former Ribault River marshland. As a result, the low-lying neighborhood was among the areas of the city most flooded by Hurricane Irma in 2017.
7. A source for 'Jacksonville-style garlic crabs'
Many classic Southern and traditional dishes served and sold at local restaurants and seafood markets are derived from the region's waterways. One-pot dishes and other recipes featuring shellfish and locally cultivated rice and fresh vegetables, forming a hodgepodge of flavors, are a cultural foundation of Gullah Geechee cuisine. Many of these one-pot dishes involve the deep frying, boiling, steaming and baking of seafood and food types consistent with those received in weekly plantation rations prior to the Civil War.
Featuring blue crabs, the crab pot is an example of a popular one-pot dish that took advantage of ingredients that were readily available locally and could be quickly prepared, cooked and served in large communal and social gatherings. According to Dr. Dan McCarthy, assistant professor of biology and marine science at Jacksonville University, blue crabs accounted for 83% of commercial fisheries, with 1,274,657 pounds harvested, in the lower St. Johns River basin in 2022.
Garlic crabs are a popular local variation of the crab pot with blue crabs smothered in a garlicky butter sauce. While garlic crabs can be found across the Gullah Geechee Cultural Heritage Corridor, waterways like the Ribault River are the epicenter of the dish, with dozens of restaurants and crab shacks serving them across town.
8. The parks of Ribault River
Six public parks and boat ramps dot the banks of the Ribault River, with the oldest dating back to the mid-1950s. Located near the intersection of Soutel Drive and Moncrief Road, Lonnie C. Miller Sr. Regional Park is the largest. One of the most popular city of Jacksonville's public parks in Northwest Jacksonville, the 126-acre park opened in December 1995 and is named for Det. Lonnie Miller (1933-1995). A highly regarded 26-year veteran of the Jacksonville Sheriff's Office, Miller was killed during a robbery attempt.
However, Ribault River Preserve may be the most scenic public recreational space, with water access along the river. Established with funds from the city of Jacksonville's Better Jacksonville Plan in 2002, the 39-acre park located at 1320 Ribault Scenic Drive includes property on both sides of the river. Funded through a Florida Communities Trust grant intended to protect natural resources, recreational amenities at the preserve include fishing, canoeing and kayaking, picnic tables, a nature trail and horseshoe pits. Other parks along the river include the Harborview Boat Ramp, Charles Reese Memorial Park, Ribault Scenic Drive Park and T.K. Stokes Boat Ramp.
Contact Ennis Davis at edavis@moderncities.com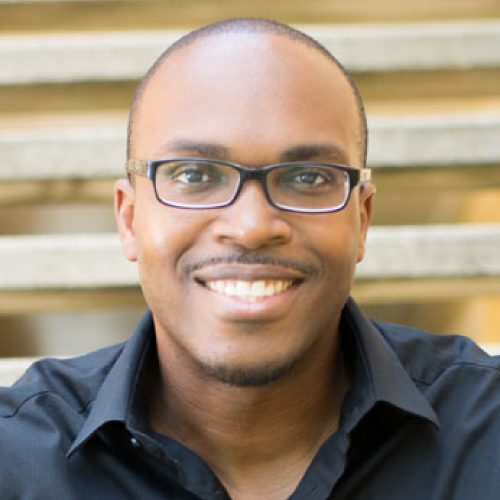 Ennis Davis
The Jaxson
Ennis Davis, AICP is an urban planner and member of the city of Jacksonville's Downtown Development Review Board. He is also co-owner of The Jaxson and Modern Cities. Reach Ennis at edavis@moderncities.com.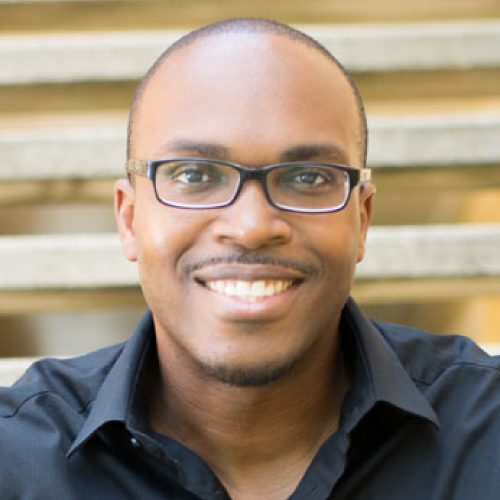 Ennis Davis
The Jaxson
Ennis Davis, AICP is an urban planner and member of the city of Jacksonville's Downtown Development Review Board. He is also co-owner of The Jaxson and Modern Cities. Reach Ennis at edavis@moderncities.com.
---
Sign up for the Jacksonville Today newsletter
Your local weekday newsletter for news and ways to get involved in Northeast Florida.