When DeSantis says 'woke,' some in Jacksonville hear 'Black'
Published on October 31, 2023 at 4:48 pm
As Florida Gov. Ron DeSantis campaigns for president on a platform of "anti-wokeness," pastors and civil rights activists in Jacksonville are asking the Republican governor to temper his use of a term in which they hear a racist undertone.
The calls to tone down his rhetoric come from a city that's repeatedly found itself at the center of national conversations about the intersection of race and education, public safety and access to housing — and where DeSantis has made frequent appearances, both on the campaign trail and in response to racist tragedy.
Benjamin Dixon belongs to the Baptist Ministers Conference Brotherhood, the group of 40 pastors from Northeast Florida who are calling on DeSantis and others to end their use of "woke."
Dixon knows how words can stir souls. The Jacksonville resident is pastor of O'Neil Memorial Baptist Church in Fernandina Beach.
He and his family used to shop at the Dollar General on New Kings Road before the Aug. 26th racist attack at the store.
Dixon believes "wokeness" — DeSantis' preferred shorthand for progressive politics — is a euphemism for something more sinister.
"Without question, we believe the war on 'woke' is a war on Blackness," Dixon said on a humid summer evening in Downtown Jacksonville during a protest against white supremacy. "His policy was to ban AP African American history. His policy was to change the nuance in terms of how he's defining a benefit to slavery. Every time we turn, Ron DeSantis is coupling his war on woke with anti-Blackness, so it's inseparable to us."
'I know it when I see it'
When asked to define woke, state Rep. Sam Garrison, R-Fleming Island, harkens back to Supreme Court Justice Potter Stewart's famous 1964 definition of obscenity: "I know it when I see it."
Garrison is the Clay County Republican in line to become speaker of the Florida House of Representatives in 2026. He does not believe "anti-woke" is a euphemism for anti-Black.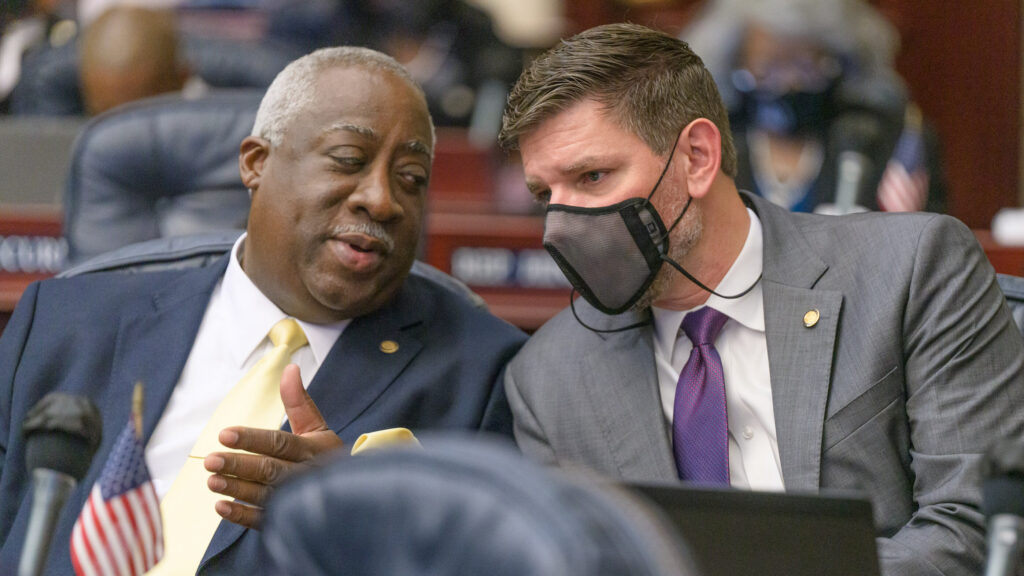 "That's certainly not my belief in any way, shape or form," Garrison says. "And, certainly, my African American colleagues on my side of the aisle, they would very strongly push back on that narrative. And, they would do it far more effectively than I possibly could."
Garrison is a limited-government conservative who believes in the value of education, access to opportunities and limiting the scope of the federal government in favor of home rule. And though he says, "It's part of our DNA as Americans" to disagree politically, he laments that modern political discourse too often turns toxic.
"If you can spout off online without any real repercussions of having to look a human being in the eye, back up what you say and hear their response, you know, that's a recipe for disaster," Garrison says.
Garrison's district is heavily conservative. He won re-election by 49 percentage points last November. The district was also home to the white supremacist who targeted, shot and killed three Black people at a Dollar General in Jacksonville's Grand Park in late August.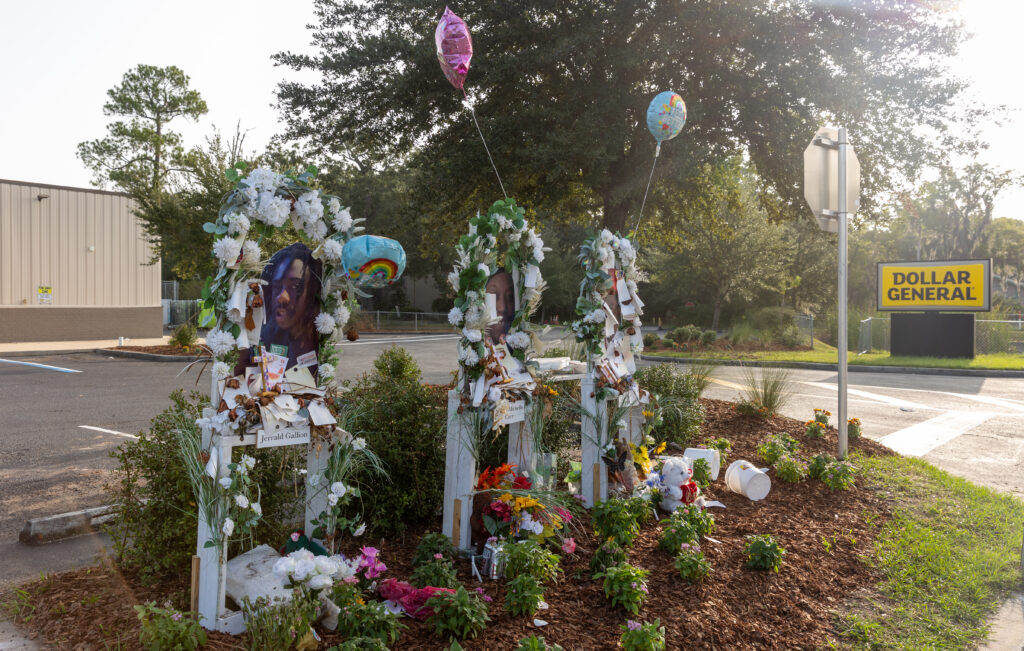 "Politics and politicians did not result in that crazy person committing heinous acts of violence against African Americans in Jacksonville," Garrison says. "It was not Ron DeSantis. It was not Donald Trump. It wasn't Joe Biden. It was an awfully mentally ill individual who found the dark corners of the Internet and stewed in it in a system where he's isolated (with) no community. And, as a result: an awful, awful, disgusting act of violence that rocked our community."
Garrison says it's easy to blame politicians. Instead, people from all political persuasions must examine how culture has descended to a place where someone can act that way.
'Stop W.O.K.E.' reverberates
DeSantis, who declared that Florida is where "woke goes to die" in his second inaugural address this year, also championed a proposal to "fight back against woke indoctrination" a year earlier. He signed the Stop the Wrongs to Our Kids and Employees, or "Stop W.O.K.E." Act" in the spring of 2022.
The contested law says employers cannot compel employees to believe — as a condition of employment, membership, certification, licensing or credentialing — that people of one race, color, sex, or national origin "are morally superior."
As for education, the law also prohibits teaching that one group is "inherently racist, sexist or oppressive, whether consciously or unconsciously," and schools cannot make students "feel guilt, anguish, or other forms of psychological distress because of actions, in which the individual played no part, committed in the past by other members of the same race, color, sex or national origin."
Garrison voted for the Stop W.O.K.E. Act, which passed along party lines — every Republican in Northeast Florida's legislative delegation supported the bill, while every Democrat in the local delegation did not.
In his office in Fleming Island, Garrison says he has never told people how they should feel or what they should think.What lawmakers can control is identifying aspirations and setting standards to achieve them.
Florida's aspiration, he says, is a colorblind society. He mentioned Martin Luther King's dream of his children being judged on their character and not their complexion.
"When we are educating our children, to me, that's the goal," Garrison says. "We want to focus on character. We want to focus on you as an individual. And, hopefully, educating you with the skills that allow you to access the full breadth of your God-given talents."
'Where woke goes to die'
DeSantis also lauded the liberty espoused by King in his second inaugural address this year, while also promising a rejection of 'woke ideology' — echoing his proclamation in a late 2022 speech that Florida is "where woke goes to die."
Since those speeches, the College Board changed its Advanced Placement African American studies course after threatened rejection by the Florida Department of Education, and the state released much-maligned social studies standards that included instruction on "how slaves developed skills, which in some instances, could be applied for their personal benefit."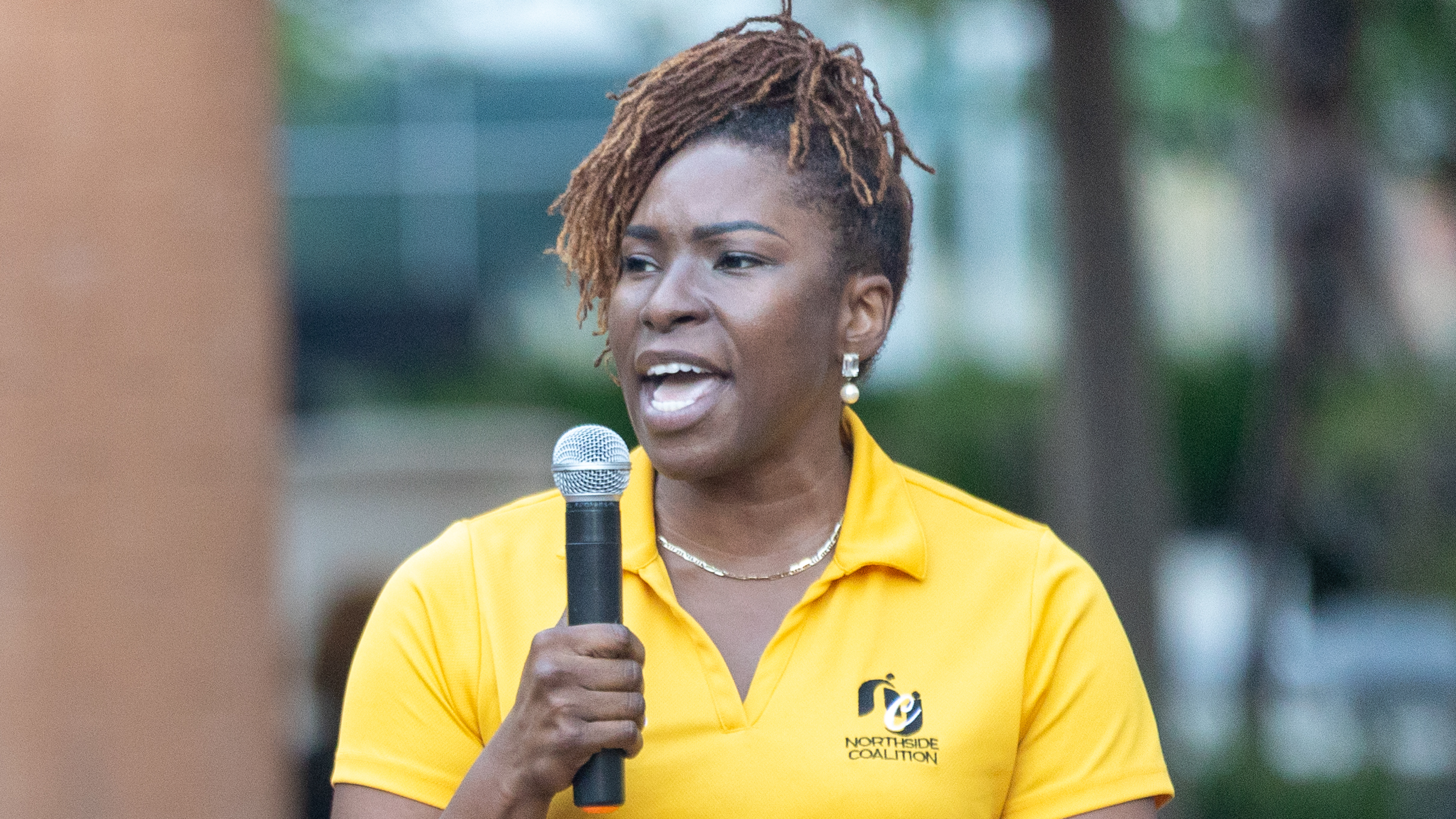 Northside Coalition of Jacksonville President Kelly Frazier says DeSantis' policies are overtly anti-Black. She recently took the helm of the civil rights organization after her late father, Ben Frazier, had campaigned for decades to improve a hometown that he believed was not safe for Black people.
Kelly Frazier points to DeSantis and the Legislature's elimination of Northeast Florida's minority access district; elimination of funding for diversity, equity and inclusion programs at universities and increased penalties for third-party voter registration organizations.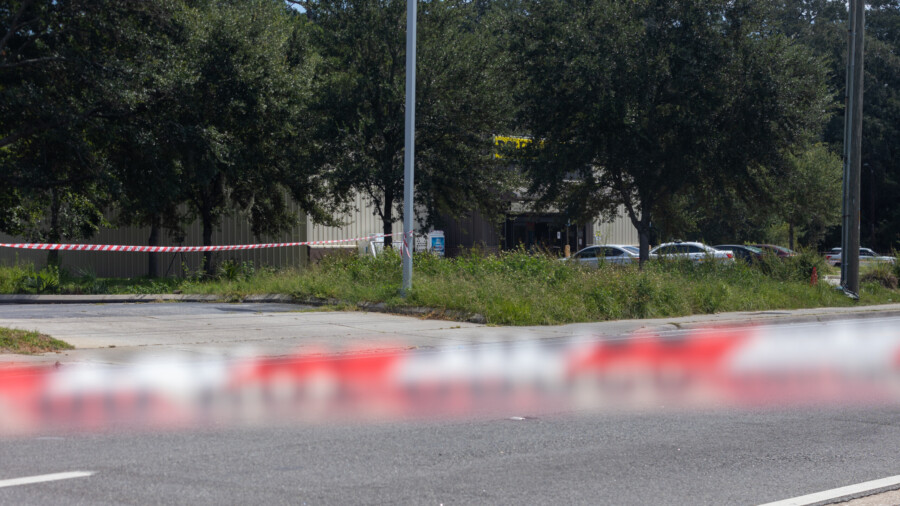 War of words
In the pastors' view, the rhetoric resulted in deadly consequences on the last Saturday in August when a 21-year-old Clay County man drove from his home in the Oakleaf area with the intention to kill Black people.
The shooter stopped at the Family Dollar in Jacksonville's Durkeeville neighborhood. He left and headed toward Edward Waters University. Students and security personnel spooked him off campus until he wound up at the Dollar General in Grand Park.
Angela Carr was killed in her car. Jerrald Gallion and Anolt "A.J." Laguerre were killed inside the store.
DeSantis labeled the shooter a "scumbag" in a statement right after the shooting.
In September, less than two weeks later, as the governor held a press conference on Jacksonville's Southside to tout his defiance of federal COVID-19 policies, DeSantis fumed when a military veteran asked him whether his policies had allowed and spurred an "immature, hateful" person to target and kill Black people.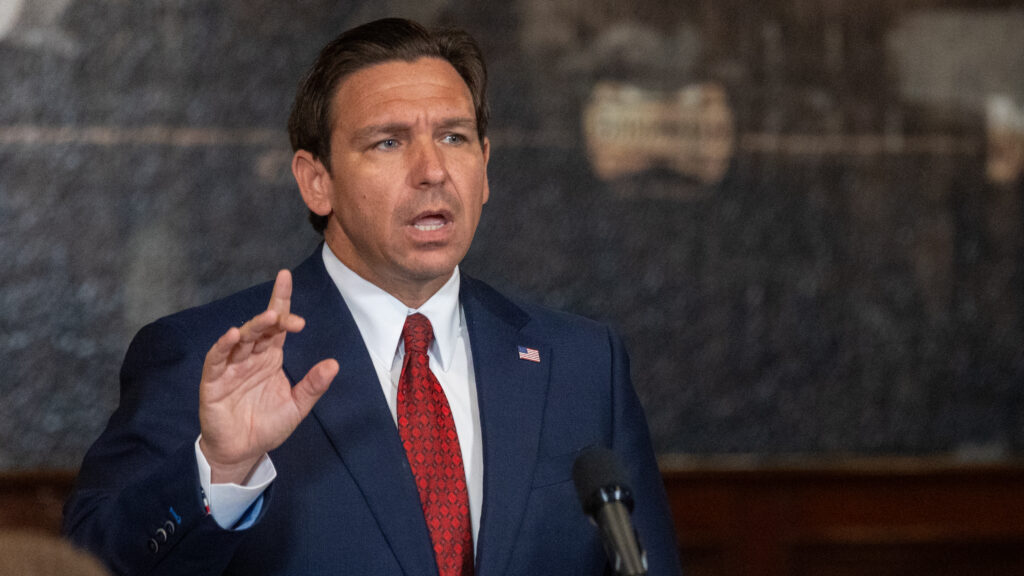 Moments later, Jacksonville Today asked DeSantis what role public officials should play in tamping down divisions.
"You treat people as individuals. You want to lift people up as individuals," DeSantis replied. "And that's how people should be judged. And, on these issues, on all this, you know who the (COVID) mandates hurt the most? It did not hurt the rich, laptop class. They liked working in their pajamas. It hurts people who had to actually show up to work in order to earn that paycheck. Those are the people we stood up for in Florida, when nobody was willing to do it. So, doing what's right, and doing what's best for folks to be able to make the most of their God-given ability, that's what we stand for."
University of Florida African American studies Professor Riché Daniel Barnes says that when discussions about white supremacy are pushed onto the actions of individuals, it's tougher for people to mobilize against it.
Barnes was among the scores of academics and historians who visited Jacksonville in September for the national Association for the Study of African American Life and History's annual conference. Conference organizers said they chose Jacksonville largely for two reasons: to honor the memory of early ASALH member and Jacksonville native James Weldon Johnson and to denounce the policies espoused by DeSantis.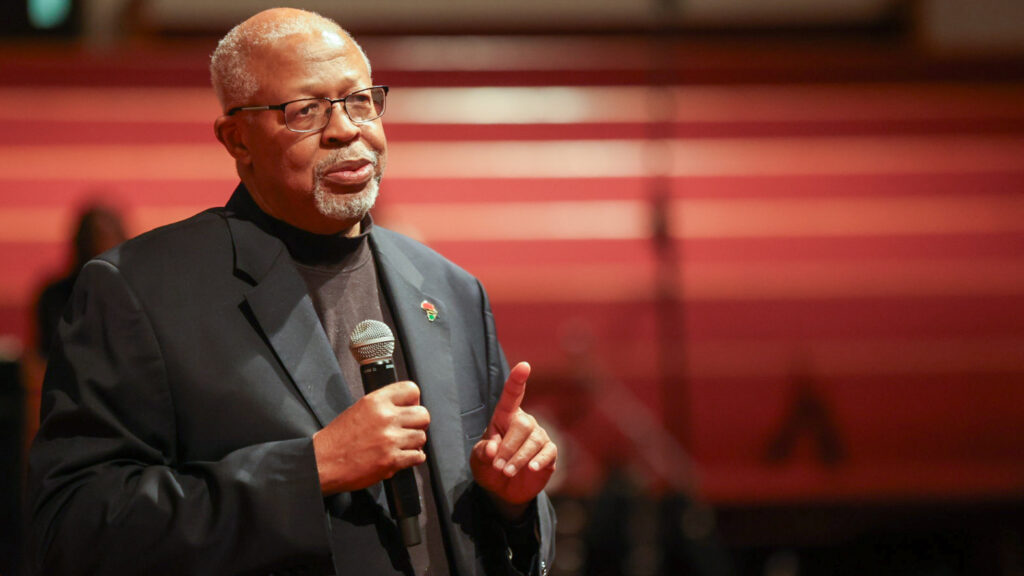 During a panel discussion, Barnes said it was clever of DeSantis to couch rejection of "woke" ideology as a way to protect children, as he "capitalized on the conversation that was happening in the country after the racial unrest that happened in 2020. The major name is George Floyd. There is also Breonna Taylor and Ahmad Arbery."
"How we understand that attack on (critical race theory) is a way to, essentially, make it so we're not allowed to talk about race as institutional and systemic in our society. We know that is the way we have to talk about race. Otherwise, we are not able to address those systems and work to change them," she said.
Late last year, under oath in a trial challenging DeSantis' suspension of a Tampa prosecutor, DeSantis' Communications Director Taryn Fenske defined woke as slang for progressive activism. Ryan Newman, general counsel for the DeSantis administration, defined it as "the belief there are systemic injustices in American society and the need to address them."
The origin of 'woke'
Meredith Clark, director of the Center for Communication, Media Innovation and Social Change at Northeastern University, says woke was initially a phrase that has been co-opted multiple times over the last 90 years.
Clark says "stay woke" originated as a warning for African Americans to stay alert during the unjust trial of the Scottsboro Boys — a group of young Black men from Alabama traveling by train in search of work in 1931 whom two white women falsely accused of rape. Combined, they served more than 130 years in prison.
In the aftermath of a case that the U.S. Justice Department now acknowledges "repeated injustices," African Americans warned each other to "stay woke" as they traveled throughout the country.
In the nine decades since, Clark says, the phrase has been recontextualized multiple times. During the civil rights movement of the 1960s, "stay woke" was used by people who aligned themselves with the Black Power movements that focused more on Black self-reliance than integration.
The phrase has been shortened in recent years.
"The word 'woke' is being 'recoded' by the right — and by provocateurs on the right in particular — and that speech is being adopted by politicians on the right to paint a really broad brush picture of a culture that is different from the one that they espouse," Clark says. "In doing this, they have reshaped this word, recontextualized this word so that it means a lot, and yet, nothing at all at the same time."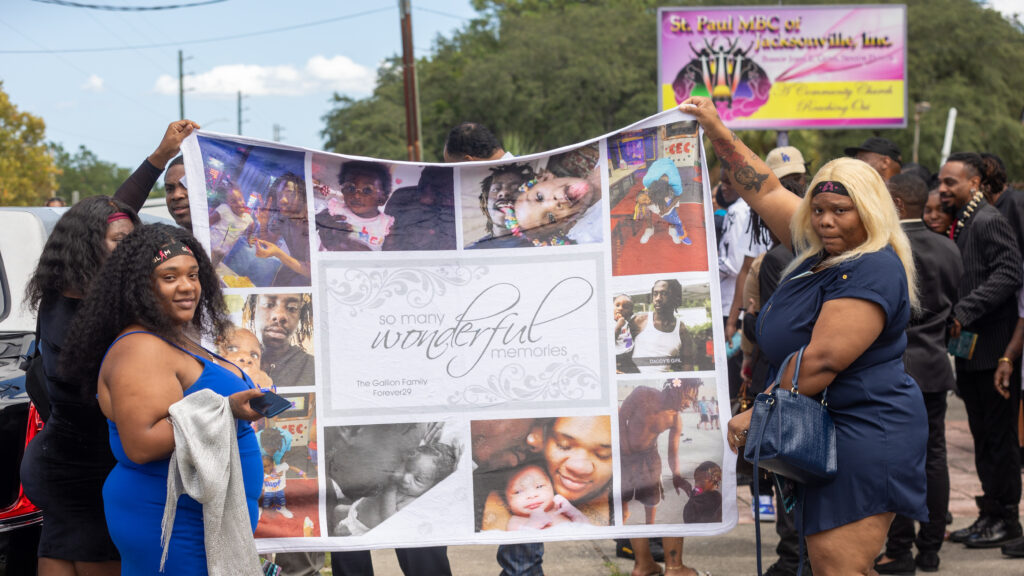 DeSantis didn't mention "wokeness" during his two visits to Jacksonville since the shooting, the latest one less than 48 hours before shooting victims Laguerre, Gallion and Carr were funeralized.
But in his eulogy, Gallion's pastor at St. Paul Missionary Baptist Church , the Rev. John Guns, asserted the shooting happened because of langauge and policies that made people think they were superior to others.
Lead image: Gov. DeSantis at Culhane's Irish Pub on Sept. 7, 2023 | Will Brown, Jacksonville Today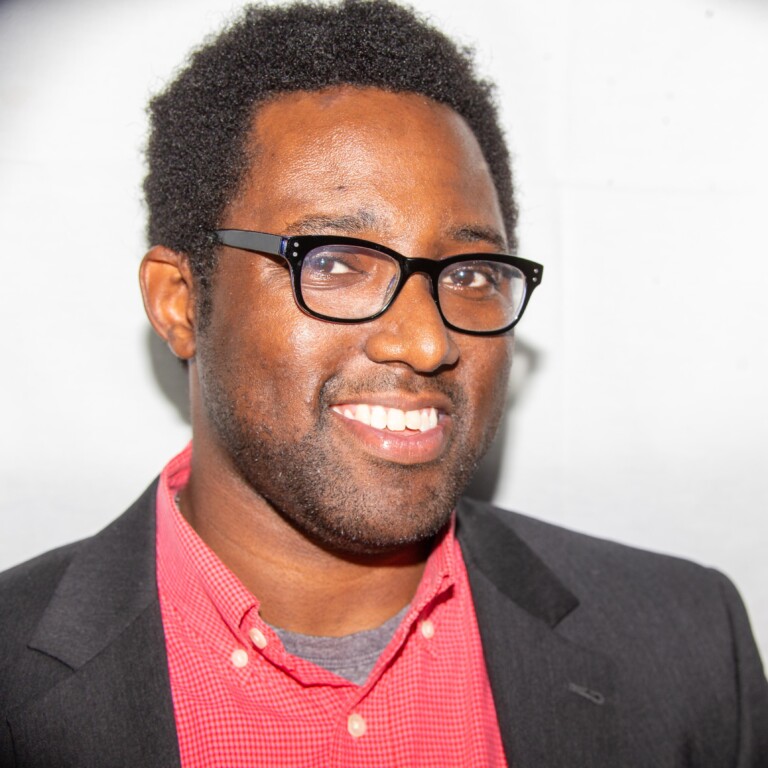 Will Brown
Reporter, Jacksonville Today
Will Brown is a corps member with Report for America, a national service program that places journalists into local newsrooms. He previously reported for the Jacksonville Business Journal

. And before that, he spent more than a decade as a sports reporter at

The St. Augustine Record

,

Victoria (Texas) Advocate

and the

Tallahassee Democrat. Reach him at will@jaxtoday.org.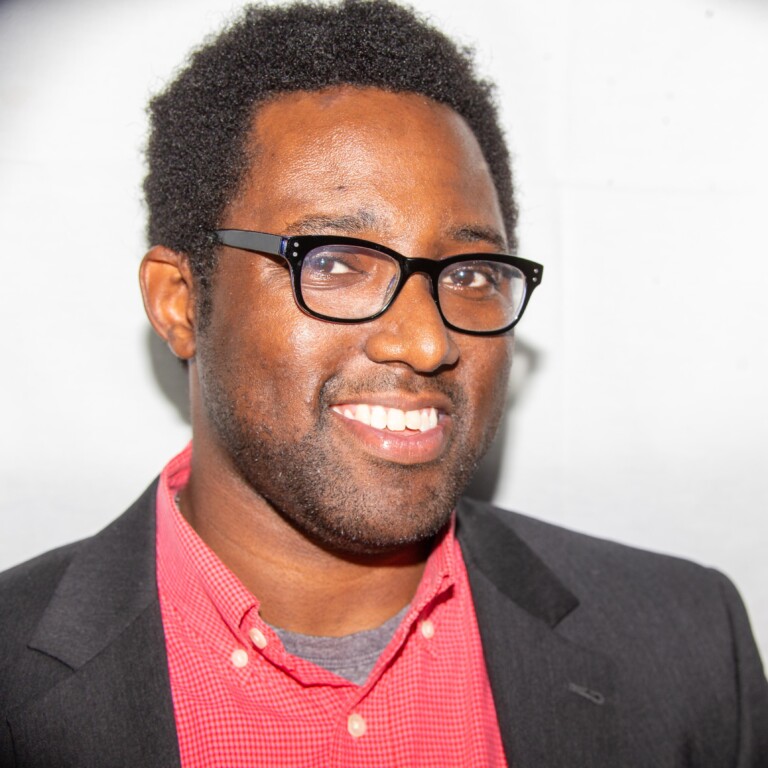 Will Brown
Reporter, Jacksonville Today
Will Brown is a corps member with Report for America, a national service program that places journalists into local newsrooms. He previously reported for the Jacksonville Business Journal

. And before that, he spent more than a decade as a sports reporter at

The St. Augustine Record

,

Victoria (Texas) Advocate

and the

Tallahassee Democrat. Reach him at will@jaxtoday.org.
---
Sign up for the Jacksonville Today newsletter
Your local weekday newsletter for news and ways to get involved in Northeast Florida.