With Duval evictions on the rise, the evicted often face a more pricey path forward
Published on October 2, 2023 at 11:48 pm
Evictions in Duval County are surpassing pre-pandemic levels and, this year, are on track to exceed last year's number. More than 14,000 eviction notices were filed in 2022 alone and, as of this June, nearly 8,000 court claims were filed. That means more renters, including seniors, veterans and whole families, find themselves searching for new homes with the added hurdle of having an eviction notice attached to their name in the court system. That court notice, whether the tenant settled a debt or not, can make it even more difficult to secure housing.
In this first of a series of stories on evictions, Jacksonville Today looks at what it's like to be one of those 14,000 families who received an eviction notice in 2022, as well as which landlords are evicting the most tenants in Duval County.
---
Niki Colton is trying to figure out what to do now that she has an eviction on her record.
Colton, a single 39-year-old mother of three, sat on a small chair outside her son's Jacksonville apartment recently, gripping one of the tens of thousands of eviction filings sent out in 2022 through the Duval County court system.
Going through the pandemic as a hairdresser, Colton said she never quite recovered financially, even with the bit of monetary help she received from family and after qualifying for federally subsidized Section 8 housing. She had divorced a few years before and has two sons, 20 and 10. She also has a 16-year-old daughter who is pregnant and due in December. As a single mom, Colton says, between electric bills, food and other pressing needs, she fell behind on rent and just couldn't catch up on her own.
"After a while, you know, I just, like, gave up," Colton says. "It got so overwhelming."
She had felt good about her finances prior to that, having been "on her own" since she was 18 and always prioritizing keeping a roof over her head.
"When this came, I was like, 'Oh my God,'" Colton said. "I've never had an eviction. I've always had my own place. Always."
Colton's experience is increasingly common as eviction cases mount in the local legal system.
Eviction cases growing
Landlords in Duval County filed at least 14,050 eviction claims against tenants in 2022, according to the University of Florida's Shimberg Center for Housing Studies. So far this year, eviction filings were well on their way to surpass that number, with more than 11,125 eviction filings as of Sept. 27, many but not all of them for non-payment.
Duval's eviction numbers are up drastically compared to the two years prior, under pandemic-inspired eviction moratoriums, though not as high as they were in the early-2000s.
Nationally, Black, single mothers like Colton are a common demographic in eviction court filings. According to a national study on evictions by the Eviction Lab at Princeton University, the gender disparity in evictions was greatest among Black renters: 36.3% more Black women than Black men were evicted.
For Latinx renters, the Eviction Lab found 9.6% more Latinx women than Latinx men were served with eviction documents. Among white renters, the the gender gap persisted, with about 7.7% more white women than white men losing their rental homes.
Top evictors
Locally, additional data provided to Jacksonville Today by Shimberg and the University of North Florida's JAX Rental Housing Project show that the top landlord evicting tenants in 2022 was Karya Management, which filed nearly 850 eviction claims last year. Court documents show that Karya Management, also known as KPM Property Management and based out of Houston Texas, has filed at least 137 eviction claims since the beginning of this year. The company, which manages more than 20,000 units across the country, manages seven apartment complexes locally. They include Shore House Apartments and Boat House Apartments located in the Arlington area, which, data show, are among the apartments that have a large number of evictions.
Multiple efforts to reach a representative of KPM Property Management were unsuccessful as of the time of publication.
Coming in second place last year was JWB Property Management, run locally by JWB Real Estate Capital LLC. In 2022, JWB filed 543 eviction claims.
But Alex Sifakis, president of JWB Real Estate Companies, said the eviction data doesn't paint the full picture.
"The data doesn't tell you much about the frequency of evictions until you know the total properties managed by that entity," Sifakis said. "For instance, JWB manages 5,600 properties. We are by far the largest property manager in Jacksonville… so 543 eviction filings is a little less than 10% of our properties."
For example, Sifakis pointed out, one smaller property management company on the list managed 800 units and made 123 evictions, for a rate of over 15%.
Push for clearer data
Finding the eviction rate for every landlord isn't always straightforward, as researchers at the University of North Florida's JAX Rental Housing Project have been realizing as they analyze the state of the rental housing market in Duval County.
David Jaffee, a UNF sociology professor who leads the JAX Rental Housing Project, says the challenge is that there isn't a single database that lists each property management company, how many units it manages, where those units are located and whether the company is actually part of a larger, umbrella company.
For example, back in 2022, the company that filed the eviction notice against Niki Colton was listed as FF Hillwood LLC. But court documents show that at the time of Colton's eviction, her apartment complex in the Hidden Hills neighborhood was managed by a different company, Cambridge Management. Cambridge was connected to Tampa-based Southport Financial Services Inc., with which the city of Jacksonville was re-evaluating its relationship two years ago over a then-rodent-infested housing complex in Moncrief called Hilltop Village. That complex was sold earlier this year for $16.25 million to a New Jersey-based company.
The list of companies evicting tenants, so far, only covers roughly 6,000 of the more than 14,000 filings in 2022. But researchers like Jaffee are attempting to gather better data in an effort to help renters.
For instance, one of Jaffee's students at UNF has been compiling a master list of apartment complexes in the 29 separate ZIP codes across the Jacksonville area and what owners are responsible for them.
It is a complicated task, but Jaffee says it's a first step to tracking evictions and other conditions for renters accurately.
For now, Jaffee has shared the current data on the Jax Tenants Union website in the hope it can help those looking for a place to live.
Court records show that many eviction filings demand less than $1,000 to stem the eviction notice, but in reality, tenants often owe more — sometimes several thousand dollars — to the property management company.
Jaffee says he understands that landlords have a right to recoup debts, but he questions an increase in corporate landlords who are entering the rental sphere and using "auto evictions."
"It's all automated, this stuff," Jaffee says, describing his conversations with tenants. "They'll go to the property management people, and they'll just say, 'Well, we're just doing our job. You know, you got the notice.'"
"It's obviously legal, but it's not a healthy situation," Jaffee says. "The whole system is inhumane. And you're displacing people. I just want people to know who's doing it."
The document made her freeze
Colton said if she had known then what she knows now, she would have fought harder at the time she was issued her eviction notice last year.
When she saw it, she says the document just made her freeze.
"I'll be honest with you, I didn't understand it," Colton says. "I got scared and I stayed there all the way up to the time they came back and gave me 24 hours' notice."
She says by then, it was too late. She and her family lost almost all their belongings and furniture in the process, and then moved into a weekly motel on Commonwealth Avenue, which, ironically, cost dramatically more than her previous apartment.
Colton says now she wants to get onto the Jacksonville Housing Authority's housing waiting list, although the waiting list for subsidized housing has been closed, with more than 147,000 heads of household in a queue. As a landlord, the city agency also files eviction notices of its own — at least 97 so far this year.
In Jacksonville Today's next article in a series on evictions, we will take a look at what tenants can do when faced with an eviction notice, as well as the limitations they face.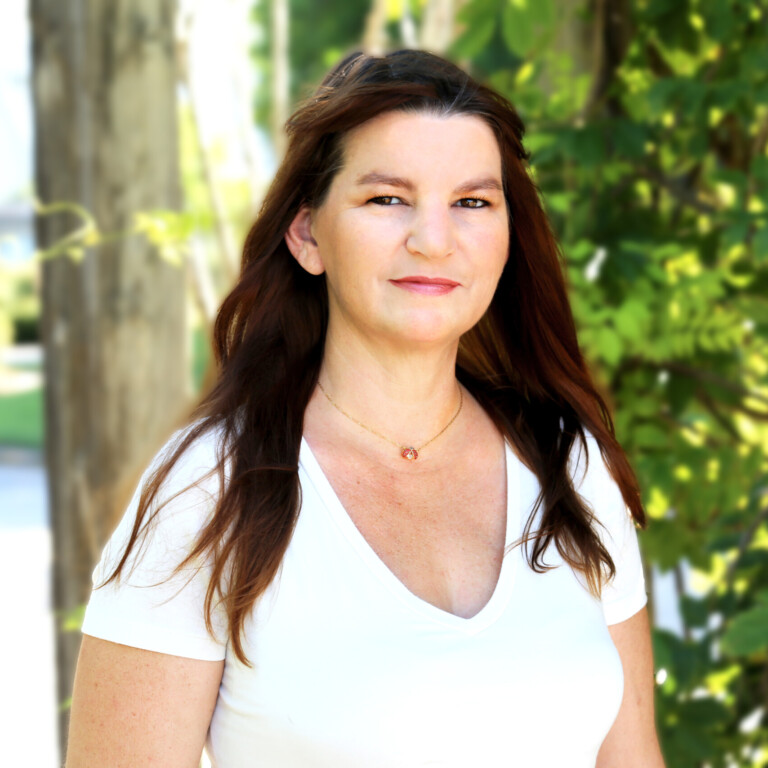 Casmira Harrison
Reporter, Jacksonville Today
Casmira Harrison is a Jacksonville Today reporter focusing on local government in Duval County and surrounding areas.
Harrison can be reached at casmira@jaxtoday.org. You can also reach her on Facebook or on Twitter @CasmiraInJax.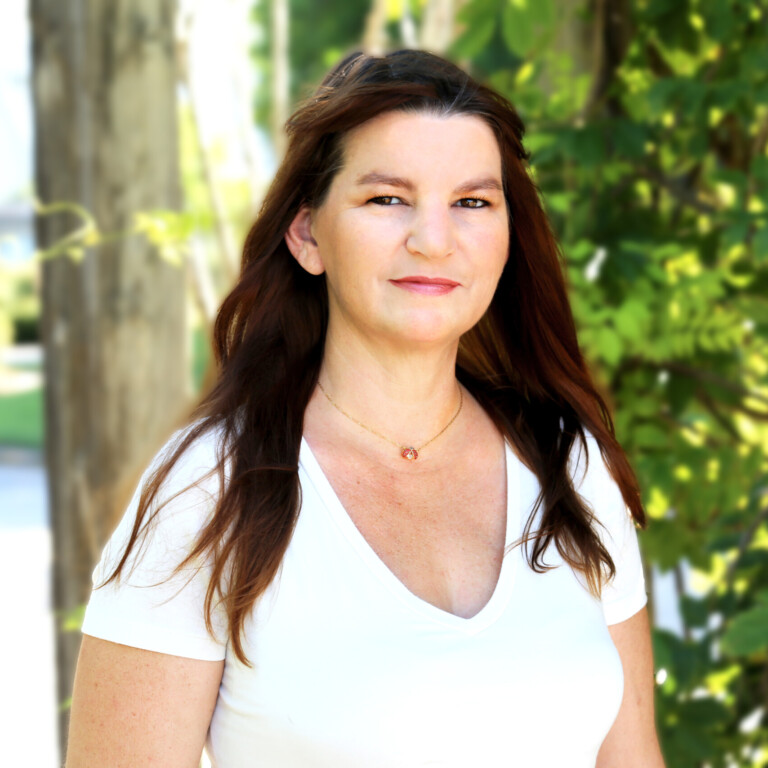 Casmira Harrison
Reporter, Jacksonville Today
Casmira Harrison is a Jacksonville Today reporter focusing on local government in Duval County and surrounding areas.
Harrison can be reached at casmira@jaxtoday.org. You can also reach her on Facebook or on Twitter @CasmiraInJax.
---
Sign up for the Jacksonville Today newsletter
Your local weekday newsletter for news and ways to get involved in Northeast Florida.