Contractor admits accidental paint spill on I-95
Published on September 13, 2023 at 12:28 pm
A contractor has admitted that one of its trucks accidently spilled yellow paint on Interstate 95, leaving a confusing stripe over 22 miles in Duval and St. Johns counties.
The stripe could be gone soon, according to the Florida Department of Transportation. Officials with Acme Barricades have agreed to assist with the paint removal, FDOT said.
"FDOT staff have spoken with Acme officials regarding the paint spill," FDOT spokesman Hampton Ray said. "In those discussions, Acme officials disclosed it is believed the yellow paint spill originated from a truck affiliated with Acme Barricades."
Drivers noticed the paint stripe late last Friday, starting around the Acosta Bridge, then flowing down the interstate and changing lanes as it went. The paint line continues all the way to County Road 210 in St. Johns County, then heads east until it dribbles into a business park where an asphalt painting company operates.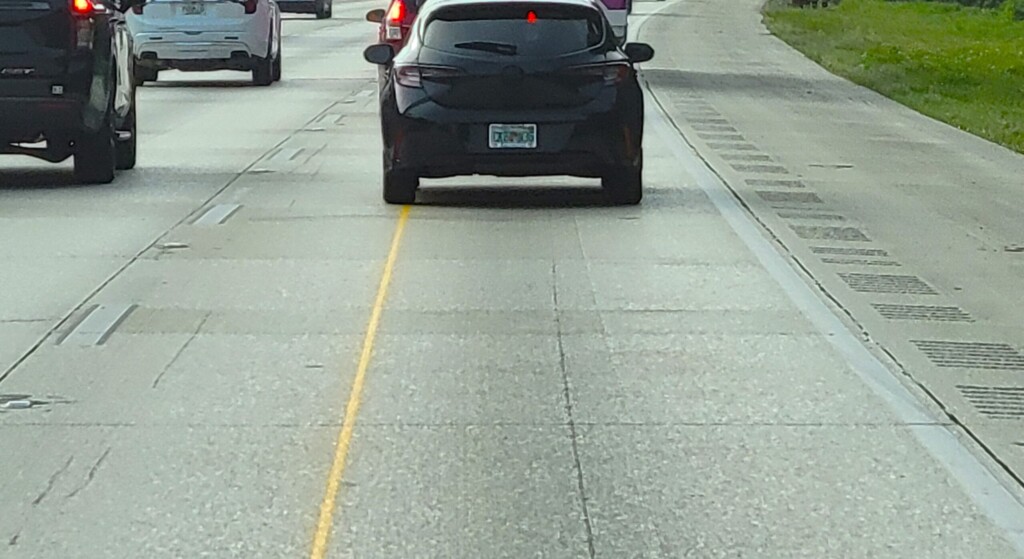 State crews began scraping the paint up late Monday with a street sweeper equipped with a wire brush. Then Acme Barricades agreed to have its crews perform a paint removal procedure on southbound I-95.
The crews performed hydroblasting on the concrete roadway to remove the material. Then they sprayed a compound over the asphalt components to treat and conceal the spilled paint, FDOT said.
If more work is needed, crews will resume work at 11 p.m. Wednesday.
Taxpayers are not expected to pay for the paint removal, state officials said.
---
Sign up for the Jacksonville Today newsletter
Your local weekday newsletter for news and ways to get involved in Northeast Florida.