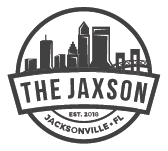 Perspectives
The Jaxson
on Jacksonville Today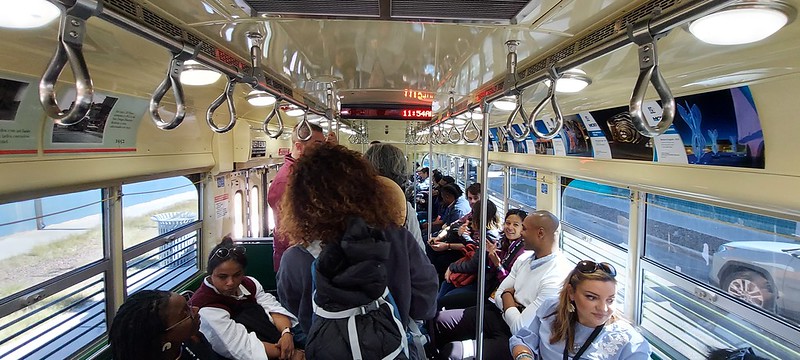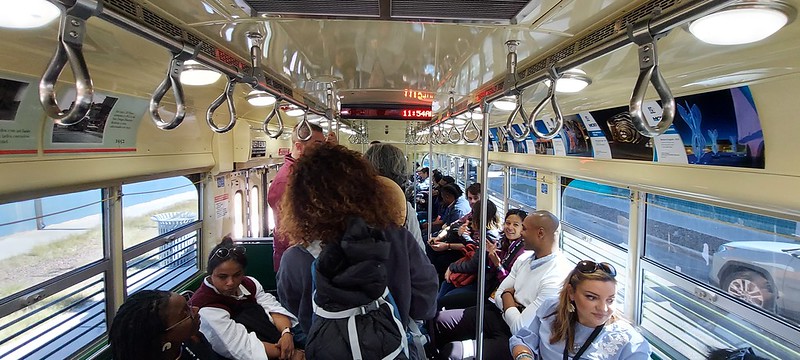 THE JAXSON | 4 mass transit projects comparable to the U2C in price
Published on September 12, 2023 at 8:38 pm
Billed as a project that will take Jacksonville and Downtown to the next level, the conversion of the Skyway into a one-of-a-kind autonomous transit system called the Ultimate Urban Circulator (U2C) has become a popular topic around town. People generally loudly love it, hate it or have feelings but keep quiet for political and job security's sake. Nevertheless, how its cost compares to other recently completed mass transit projects across the country and how taxpayers can get more value for their investment are rarely part of the discussion.
To jump start that conversation, we'll share a few recent mass transit projects with a similar cost per mile.
About the U2C
But first, some background on the U2C itself: Facing a 2025 federal grant completion deadline, the Jacksonville Transportation Authority (JTA) could begin construction later this year on Phase 1 of the ambitious plan to replace the JTA Skyway monorail system in Downtown Jacksonville with a fleet of autonomous vehicles.
While human drivers will be necessary for the foreseeable future, the Bay Street Innovation Corridor (BSIC), or Phase 1 of the U2C, is a 3.2-mile, $49 million project that won't include dedicated transit lanes. Instead, autonomous vehicles will share the existing travel lanes on Bay Street with automobile traffic.
Overall, it could cost taxpayers more than $450 million to pay for the full U2C system, which includes converting the current Skyway infrastructure and creating short extensions into Riverside, San Marco and Springfield. That breaks down to roughly $40 million per mile in construction costs. Here are four mass transit projects that cost slightly higher or significantly lower than the anticipated U2C figure:
1. El Paso streetcar
El Paso, Texas
Technology: Heritage Streetcar (Refurbished streetcars)
Year completed: 2018
Length: 4.8 miles
Total construction cost: $20 million per mile
Construction cost per mile: $97 million
Operated by Sun Metro and completed in November 2018 at the cost of $97 million, or $20 million per mile, the El Paso Streetcar system is designed as a 4.8-mile loop connecting Downtown El Paso with El Segundo Barrio, Uptown and the University of Texas at El Paso. Unique among recently completed streetcar systems, the El Paso project used refurbished Presidents' Conference Committee Streetcars from the city's original streetcar system, which was dismantled in the 1970s.
Although the streetcars were originally introduced during the 1930s, they now include modern amenities, such as air conditioning, free Wi-Fi, CCTV cameras, bike racks (three on each vehicle), ADA accessibility and modern propulsion.
2. GRTC Pulse
Richmond, Virginia
Technology: Bus Rapid Transit
Date completed: June 24, 2018
Length: 7.6 miles
Construction cost: $65 million
Construction costs per mile: $8.6 million
The GRTC Pulse is a modern, high-quality, high-capacity bus rapid transit (BRT) system that was developed through a partnership that included the U.S. Department of Transportation, the Commonwealth of Virginia (Virginia Department of Rail and Public Transportation and Virginia Department of Transportation), the city of Richmond and Henrico County. The BRT system's 7.6-mile route includes dedicated bus lanes along Broad and Main streets, connecting Downtown Richmond with several urban core neighborhoods, destinations, businesses, services and restaurants.
3. Oklahoma City streetcar
Oklahoma City, Oklahoma
Technology: Modern streetcar (Brooksville Liberty)
Date completed: December 14, 2018
Length: 4.8 miles
Construction cost: $136 million
Construction cost per mile: $28 million
First conceived in a 2005 regional transit study, the Oklahoma City Streetcar (OKC Streetcar) was completed in 2018. Financed through MAPS 3, a sales tax-financed public works program, the OKC Streetcar features two lines that connect the city's central business district with the entertainment district, Bricktown, and Midtown. Streetcars operate seven days a week on a headway of 15-18 minutes.
4. QLINE Streetcar
Detroit, Michigan
Technology: Modern streetcar (Brooksville Liberty)
Year completed: 2017
Length: 3.4 miles
Total construction cost: $187 million
Construction cost per mile: $55 million
Situated between Downtown Detroit and New Center, Midtown is a mixed-use neighborhood undergoing significant redevelopment. Surrounded by freeways, the neighborhood is home to some of Detroit's largest employers, including the Detroit Medical Center and Wayne State University. Much of the recent infill development has been stimulated by the presence of The QLINE. The QLINE is a 3.3-mile-long modern streetcar line that connects Midtown with Downtown Detroit and New Center. Completed in 2017, the streetcar line runs along Woodward Avenue, linking the Detroit River waterfront and Detroit People Mover (the JTA Skyway's sibling) with an Amtrak intercity rail station in New Center.

Ennis Davis
The Jaxson
Ennis Davis, AICP is an urban planner and co-owner of The Jaxson and Modern Cities. Reach Ennis at edavis@moderncities.com.

Ennis Davis
The Jaxson
Ennis Davis, AICP is an urban planner and co-owner of The Jaxson and Modern Cities. Reach Ennis at edavis@moderncities.com.
---
Sign up for the Jacksonville Today newsletter
Your local weekday newsletter for news and ways to get involved in Northeast Florida.