Perspectives
Mike Clark
Jacksonville Today Contributor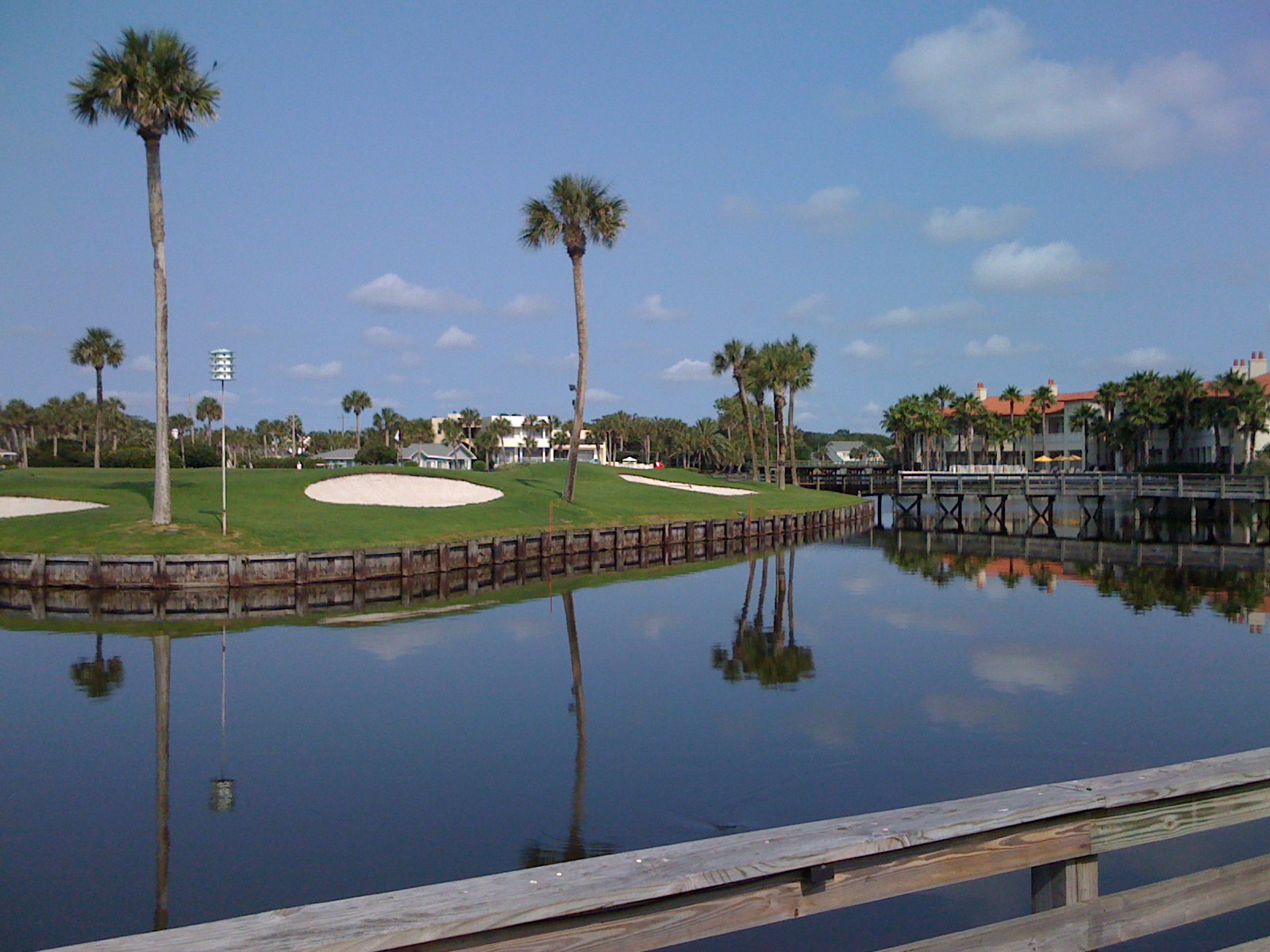 OPINION | What St. Johns County teaches us about affordable housing
Published on September 11, 2023 at 3:57 pm
There is no doubt that Florida has an affordable housing crisis. There is no doubt that Jacksonville's Ability Housing has been incredibly successful in providing affordable housing. So why did it take three years for the state to accept Ability Housing's proposal for St. Johns County?
The answer: A lack of funding.
Even with proven, successful ways to provide affordable housing, funding at the state and local levels is not nearly strong enough to meet the need.
The Ability Housing project in St. Johns County, the Villages of New Augustine, will include 92 units, a community center, a computer lab, a library, flexible spaces for events, a playground, a pavilion and a walking trail.
Here is how the funding worked, described in an interview with Shannon Nazworth, CEO of Ability Housing since 2003: Ability Housing submitted a proposal for the project to the Florida Housing Finance Corp. The proposal received a perfect score, as did other proposals. Due to funding limitations, the perfect proposals were all placed in a lottery. It took three years for the St. Johns project to hit the jackpot.
It never should have taken so long. The need is too great. 
"Both the city of St. Augustine and St. Johns County are worried about their own workforce," Nazworth tells me.
Working people like teachers and police officers find it difficult to afford housing there these days, according to a PowerPoint presentation by the St. Johns County Chamber of Commerce. For instance, The St. Johns County School District has a deficit of 3,099 houses for its employees. Also, Northrop Grumman has 450 employees who make salaries from $45,000 to $60,000, but just 15 of them live in St. Johns County. The statistics are similar for other major employers in St. Johns County like Flagler Health and the Sheriff's Office.
The problem is simple enough: Incomes need to be higher to afford the mortgages and rents there. More than 10,000 households in St. Johns County spend more than 50% of their income on housing, according to the Shimberg Center for Housing Studies at the University of Florida. That keeps a family in constant financial crisis. The standard is that a family should not spend more than 30% of their income on housing.
Now the affordability crisis has moved into the middle class — the "missing middle" — that includes nurses, teachers, sheriff's deputies and other employed people who provide the foundation for society. St. Johns County employees shouldn't have to move to another county like Putnam in order to afford a home.
The Jacksonville metro area, which includes St. Johns, is one of nine of the most overvalued housing markets in the United States, reported a recent study from Florida Atlantic University and Florida International University.
There is no better example of the missing middle for affordable housing than St. Johns County. It's a wealthy county with traits similar to South Florida counties. Smart Asset ranks St. Johns as the No. 3 wealthiest behind Monroe and Collier counties. Also, in the latest rankings from the Florida Department of Health, St. Johns County ranks No. 2 to Collier County for health. 
Those wealth and health statistics usually are connected to education. In 2021, 46% of St. Johns County's population had college undergraduate degrees, compared to 45.2% in Alachua County, home of The University of Florida. 
Despite all of this wealth, the free market is not providing affordable housing for low-income and middle-income families. Nazworth says starter homes are not being built in St. Johns County. Therefore, the government needs to step in.
Nazworth speaks with credibility. She has led the nonprofit through several challenging projects that involved rehabilitating distressed properties and serving residents who are homeless, disabled, veterans, living with mental illness or all of the above. That success led to an expansion of Ability Housing into Central Florida in 2015. But the system to provide affordable housing remains intractably complicated and thinly financed.
The major way that affordable housing is financed is through federal tax credits. The tax credits are distributed to the states on a population basis. 
For instance, the Villages of New Augustine will be a $25 million project that will use $1,625,000 in tax credits, which are sold to investors. That led to an equity investment of $14,867,263 from a nonprofit syndicator, the National Equity Fund, with Bank of America providing the equity investment. In addition,  the St. Johns Board of County Commissioners is providing a $460,000 grant along with $1.2 million in federal American Rescue Plan dollars.
While this project is welcome, it is just a start. A solution for affordable housing will require massive amounts of new funding, streamlined regulations and better coordination among government, investors and builders.
For instance, thousands of affordable housing units will transition to market rates in the next decade, putting Florida even more behind. And the requirement of affordability expires after 30 years in some new projects.
The need for more revenue is so great that affordable housing funds could easily be tripled, Nazworth says.
"Absolutely, the tax credit funding system needs to be much larger," Nazworth said. "The tax credit program has funded more affordable housing than any other resource. The state does a good job of oversight."
The tragedy is that decades ago the federal government used to fund affordable housing better.
"Housing unit growth had kept up with population growth, and in the 1980s we stopped adding units and went to the tax credit program," Nazworth said.
Affordable housing is part of a much larger problem in the state and nation. While the U.S. considers food an essential need, housing has not been. In fact, housing has become a major example of inequality in the U.S. Americans deserve what President Theodore Roosevelt called a "Fair Deal," that a working family should have a decent home to raise their children.
For some Americans, a house is more than a home; it is a wealth generator. A house is often a family's largest financial asset and the major source of inheritance in the U.S.
But for a growing number of Americans, the inability to afford a home leads to multiple moves, homelessness and stress in every other area of life.
Part of the problem involves classic supply and demand. First came the housing crash and the Great Recession of 2008. Construction started to rebound, and then came the pandemic, which reduced construction activity again.
Until new funding for affordable housing happens, along with governmental incentives for it, investors will gravitate to the best returns. The private market will not build affordable housing on its own.
"Outside investors are smart people," Nazworth said. "Their job is to make money."
Nazworth said that new housing developments should be required to set aside a percentage of units for affordable housing. Affordable housing can be designed to fit seamlessly into market-rate housing.
One problem in high-growth counties charge residents additional fees. St. Johns County has multiple Community Development Districts, which charge residents to build infrastructure like roads. By the same token, homeowner associations often assess residents for facilities and programs. These additional charges can double the property tax bill.
Meanwhile, zoning needs to be changed. Developments zoned only for single-family homes have shut out options like duplexes or other multifamily uses. Cities like Minneapolis have gotten rid of exclusive single-family zoning.
Nazworth sees some hope with Florida's new affordable housing law, passed as the Live Local Act. It allows affordable housing to be built on commercial and industrial plots without rezoning, though other requirements like parking and setbacks still would be required.
"The city needs to really understand the law so they can facilitate the best implementation," Nazworth said. "It is new for everybody. It's a big bill and I assume there will be glitches in it. It's important. That legislation is a real statement."
Meanwhile, every step forward is needed until housing affordability is considered just as necessary as food. Florida's quality of life is at stake.
Lead photo: Ponte Vedra Beach in St. Johns County | Kyle T. via Flickr. Used under Creative Commons license.

Mike Clark
Jacksonville Today Contributor
Mike Clark devoted about 47 years to Jacksonville's two daily newspapers. He retired in 2020 after 15 years as editorial page editor at The Florida Times-Union, where he and his staff won local, state, regional and national journalism awards.

Mike Clark
Jacksonville Today Contributor
Mike Clark devoted about 47 years to Jacksonville's two daily newspapers. He retired in 2020 after 15 years as editorial page editor at The Florida Times-Union, where he and his staff won local, state, regional and national journalism awards.
---
Sign up for the Jacksonville Today newsletter
Your local weekday newsletter for news and ways to get involved in Northeast Florida.