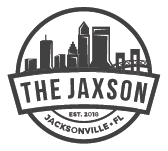 Perspectives
The Jaxson
on Jacksonville Today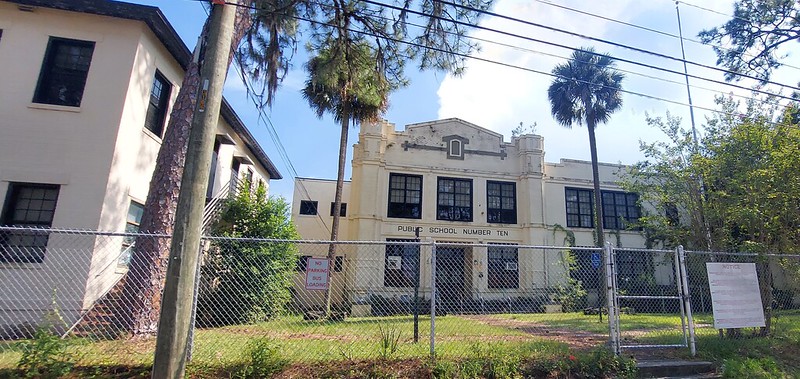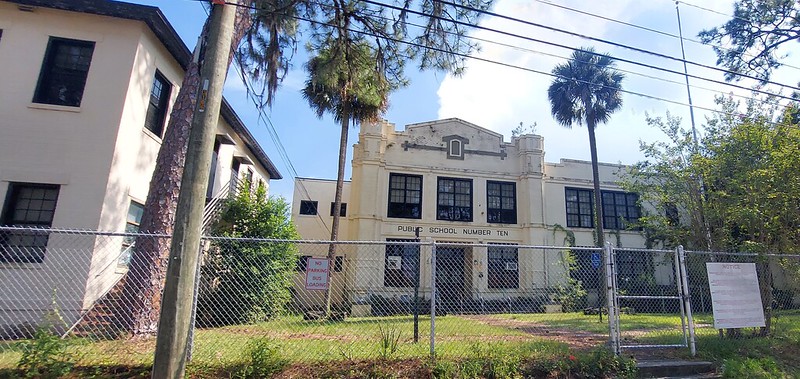 THE JAXSON | Getting to know the Lackawanna neighborhood
Published on August 15, 2023 at 9:32 pm
Here are five stories connected to a historic Jacksonville neighborhood that developed around a 19th century railroad yard: Lackawanna.
1. Lackawanna was a streetcar suburb
To connect the shops and neighborhood with Downtown, a streetcar line was constructed along Lackawanna (now Edison Avenue). With the SAL serving as a major anchor and the Lackawanna car line offering 89 daily round trips with 15-minute headways to Downtown, the neighborhood became an early 20th century epicenter for new development. Streetcars served as Jacksonville's primary form of mass transit until the fixed-rail system was replaced by buses in 1936.
Lackawanna is a historic streetcar suburb on Jacksonville's Westside that largely developed after the Great Fire of 1901. Following the fire, rebuilding efforts led to rapid residential construction that began to spread in all directions from Downtown. Lackawanna was largely platted between 1904 and 1907, adjacent to the Seaboard Air Line Railway's (SAL) West Jacksonville railroad shops.
2. McDuff Electronics & Appliances
McDuff Electronics & Appliances was established by Randolph Thomas and brothers. The first store opened in 1944 at the intersection of McDuff and Edison avenues in Lackawanna. By the time McDuff was acquired by Fort Worth-based Tandy Corp. in 1985, the chain had grown to 235 stores. Tandy shut down the McDuff Avenue store and the entire chain in 1997, citing a competitive retail market and a lack of hot, new electronics products to drive the market.
3. Interstate 10 divided the neighborhood
For nearly six decades, Lackawanna was a cohesive community largely centered around the intersections of McDuff, Edison and Lenox avenues. Its tight-knit street grid extended as far south as Post Street, which is now considered to be a part of the Murray Hill neighborhood. This cohesiveness was permanently lost with the construction of Interstate 10. Completed in 1960, the interstate was built parallel to Lenox and Edison avenues, effectively severing the neighborhood in half. The opening of Interstate 10 played a role in the economic decline of Lackawanna's commercial districts by siphoning traffic, while also serving as a significant physical barrier between the north and south sections of the neighborhood.
4. Seaboard Air Line Shops and Terminals
During the late 19th century, the Florida Central and Peninsular Railroad (FC&P) constructed its West Jacksonville rail yard and shops on the western outskirts of the city. In 1903, the Seaboard Air Line Railway (SAL) acquired the FC&P and expanded its maintenance shop, resulting in the site's becoming one of Jacksonville's largest employers by 1909 with more than 1,000 workers. For many years, the complex included diesel locomotive shops, steam locomotive shops and a 165-foot turntable. Operations ceased in 1985.
Today, the West Jacksonville Yard is primarily used for storing rock trains for Conrad Yelvington's terminal near Dennis Street. While the railroad shops have been demolished, CSX still houses its train dispatchers and crew callers and a TRANSFLO terminal on portions of the historic West Jacksonville property.
5. DJ's Record Shop
If you search hard enough, you'll also discover some unique longtime Lackawanna businesses still in operation, such as DJ's Record Shop. Established by Jerry "DJ" West, this McDuff Avenue record store may be the last place in town where you can find 8-tracks, turntables, cassette tapes and vinyl records. Housed in a building dating back to 1914, the store started when West purchased 30 records in the 1960s. When one would sell, he would buy two more to replace it in his inventory. As of 2009, the store had grown to carry more than 15,000 albums.

Ennis Davis
The Jaxson
Ennis Davis, AICP is an urban planner and co-owner of The Jaxson and Modern Cities. Reach Ennis at edavis@moderncities.com.

Ennis Davis
The Jaxson
Ennis Davis, AICP is an urban planner and co-owner of The Jaxson and Modern Cities. Reach Ennis at edavis@moderncities.com.
---
Sign up for the Jacksonville Today newsletter
Your local weekday newsletter for news and ways to get involved in Northeast Florida.